The Coronavirus (COVID-19) has ravaged the world, halting mass gatherings, shutting down schools and quarantining millions of people in their homes. From a sporting perspective, this also means that there are no live sports until further notice, due to COVID-19 and people are understandably worried as to how they will get their sporting fixes. We have developed comprehensive guides for all you sports fans. This edition is an all things cricket guide!
Before we kick-off though, for all the latest accurate, fact-based and critical updates on COVID-19, visit the website of the World Health Organization (WHO). You can also visit other fact-based websites such as The Conversation and John Hopkins University's Coronavirus map to read and stay up-to-date on the latest regarding the pandemic.
In an attempt to make a positive situation out of the negative, we bring you a list of things to fill your days, be it in self-isolation, quarantine or more time at home, without live cricket. So, even though you may not be able to put on your pads and go out for a bat, or turn on the TV and witness some mouth-watering yorkers, the Sportageous Editorial team brings you a range of cricket books, movies, documentaries, games, podcasts and YouTube and Social media channels to satisfy your cricket cravings.
Books
Here are some of our all-time favourite cricket books, which you can spend your time reading through:
The Taliban Cricket Club by Timeri N Murari
 
This is the story of Rukhsana, a young woman whose dreams are being crushed by the Taliban. Their plan to introduce cricket to Afghanistan provides her with a chance for freedom.

Beyond a Boundary by CLR James

CLR James tells the story of his favourite sport, the players he loved and knew very well and explores the game's psychology while addressing the issues of class, race and politics that encompassed the sport.
Coming Back To Me by Marcus Trescothick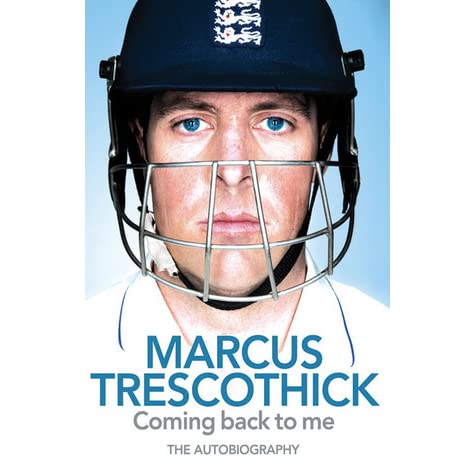 A memoir of one of the best batsman in the game and his story on his struggles with mental health issues during his career.
A Corner of a Foreign Field by Ramachandra Guha

A beautifully written historical account of cricket in Indian and cricket on the Indian subcontinent.
The Unquiet Ones by Osman Samiuddin

A look at the history of Pakistan cricket, by famed Pakistani writer, Osman Samiuddin.
SPECIAL MENTION: Imran Khan by Christopher Sandford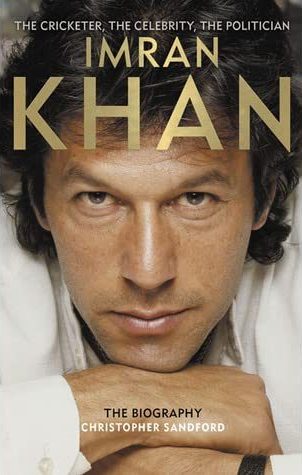 There are very few cricketers who have influenced the world inside and outside the sport of cricket as much as this man. This is his story, long before he became the Prime Minister of Pakistan.
Documentaries
Looking for something just as insightful but without the commitment? Well, we have the finest documentaries for you:
The Edge
This is test cricket like you've never seen it before. Captain Andrew Strauss and coach Andy Flower took over a team including some of the true greats of the English game and transformed them into a phenomenal winning machine before the pressure and scrutiny began to fracture mind, body and soul.
Death of a Gentleman
Two cricket journalists set off on a journey to the heart of the game they love, only to stumble upon one of the biggest sporting scandals ever. This is a film about passion, greed, power and standing up for what you care about.
The Test
Amazon's latest cricket edition. A documentary series on the Australian men's cricket team after the recent infamous scandle!
Beyond The Boundaries: Channel 7
The two-part documentary that features a behind-the-scenes look at the Aussie Women's Cricket Team on their successful Ashes campaign in the winter of November 2019
Sachin: A Billion Dreams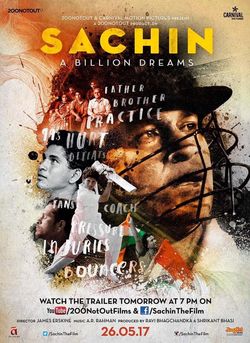 The story of the 'Little Master', covering several aspects of his career and his story outside of the sport.
---
Movies
You might feel like watching something fictional or live-action on the sport you love. Here's a set of movies that will surely keep you busy and entertained:
Lagaan (Taxes)
When it comes to cricket movies, it is hard to match this classic from Bollywood. Not only did it win several accolades around the world, but it was nominated for an Academy Award in the 'Best Foreign Film' category in 2002.
'During the British Raj, a farmer named Bhuvan accepts the challenge of Captain Andrew Russell to beat his team in a game of cricket and enable his village to not pay taxes for the next three years.'
Iqbal
Another highly popular and critically acclaimed Bollywood movie, Iqbal is the story of 'a young speech-and-hearing-impaired man has a dream to play cricket for his country. However, his father is set against it. Through the help of his resourceful sister he finds a coach and mentor.'
Hansie
The story of the once-popular turned infamous cricketer. A South African production about the story of Hansie Cronje.
'A South African cricket hero must rebuild his life after he confesses his involvement in a shocking scandal.'
Kai Po Che! (The Kite has been cut!)
A story of  'three friends [who] start an academy to train budding cricketers. But to realise their goals in a turbulent city, they must face earthquakes, religious disparities, politics and riots.' Another entry on this list from Bollywood. Highly entertaining and worth your time!
Million Dollar Arm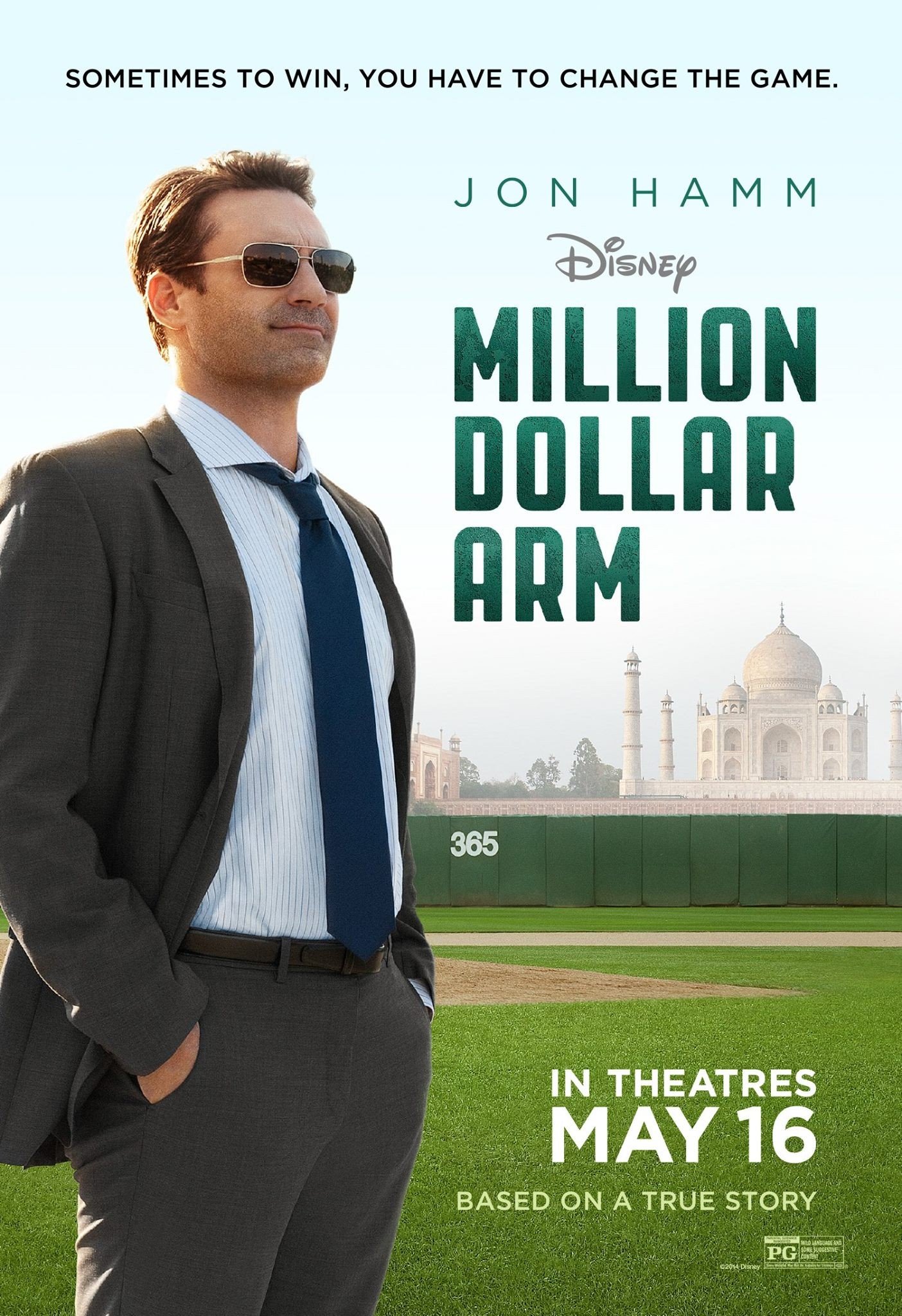 A unique entry on the list. A Hollywood movie that brings cricket and baseball together following the story of "J.B. Bernstein (Jon Hamm), who, in a last-ditch effort to save his career as a sports agent,  plans to find baseball's next star pitcher. He heads to India to find a cricket player whom he can nurture into a major league star."
---
Games
When it comes to games, Cricket is one of those fortunate sports with a range of console/PC and phone games to help you feel like you're in it to win it:
Cricket 19
The latest edition in a long list of Ashes games. Unlike its predecessors that range from phenomenal to terrible, this is a solid game in cricket's journey on the consoles.
Stick Cricket Super League
The mobile favourite has gone SUPER! You can download it now, although we will add that it is one of those 'freemium' games
Brian Lara Cricket 99 (Shane Warne cricket 99)
An all-time classic! If you can get your hands on the original Playstation or find a copy of this game for your PC, we suggest getting onto it!
Real Cricket 20
One of the finest mobile apps in the market at the moment!
Ashes Cricket
Another decent Ashes game available on your favourite console!
YouTube Channels
Of course, watching highlights, short videos and compilations of some of the best cricket content, from training to techniques and tactics can be found on our friendly neighbourhood video service, YouTube:
CricBuzz
The YouTube channel of Cricbuzz.com, one of the most popular cricket websites in India.
RobeLinda2
Rob Moody's hobby has seen his YouTube channel total over 651 million views worldwide, however, he is now locked in a David & Goliath battle with Cricket Australia who have issued him with 23 copyright notices.
ESPNCricInfo
This YouTube channel definitely needs no introduction!
cricket.com.au
The CA's YouTube channel, take a deep dive into all the player's stories, cricket highlights and more!
England & Wales Cricket Board
The ECB's YouTube channel, take a deep dive into all the player's stories, cricket highlights and lots more!
Social Media Channels
They may not be providing you with live updates (for obvious reasons), but here are some awesome Social media channels to check out on cricket:
informcricket
femalecricket
Jarrodkimber
Thinking of ways sports writers can help society in these troubled times.

And I think I've got it, a service where you can hire a sports writer to follow you around and deliver a piece on your life form.

— Jarrod Kimber (@ajarrodkimber) March 16, 2020
Women's CricZone
??'s Shaiza Khan turns 51 today!

✅ First captain of Pakistan
✅ Only bowler to pick 13 wickets in a Test
✅ One of only three bowlers to have a Test hat-trick
✅ 1⃣9⃣ wickets in 3⃣ Tests – innings best of 7⃣/5⃣9⃣
✅ 6⃣3⃣ wickets in 4⃣0⃣ ODIs – best of 5⃣/3⃣5⃣#HappyBirthday pic.twitter.com/wRMAASj9AL

— Women's CricZone (@WomensCricZone) March 18, 2020
Cricketageous
Please stay safe and follow the appropriate health and hygiene standards during the COVID-19 crisis.
---
You can also donate to support the response to COVID-19 through the WHO's COVID-19 response fund. Additionally, you can download

[email protected]

which utilises your computer power to fund research into COVID-19.
Click on the sport, to check out our similar, comprehensive guides; tennis, squash,  football, climbing