The Coronavirus (COVID-19) has ravaged the world, halting mass gatherings, shutting down schools and quarantining millions of people in their homes.
From a sporting perspective, this also means that there are no live sports until further notice, due to COVID-19 and people are understandably worried as to how they will get their sporting fixes.
We have developed comprehensive guides for all you sports fans. We have developed a comprehensive guide on all things squash.
---
Before we kick-off though, for all the latest accurate, fact-based and critical updates on COVID-19, visit the website of the World Health Organization (WHO). You can also visit other fact-based websites such as The Conversation and John Hopkins University's Coronavirus map to read and stay up-to-date on the latest regarding the pandemic.
In an attempt to make a positive situation out of the negative, we bring you a list of things to fill your days, be it in self-isolation, quarantine or more time at home, without the live game. So, even though you may not be able to grab your racquets and head to the courts or tune in to some of the live PSA games, the Sportageous Editorial team brings you a range of books, movies, documentaries, games, podcasts and YouTube and Social media channels to satisfy your squash cravings.
---
Books
Here are our favourite books:
Jahangir Khan 555: Alan Thatcher and Rod Gilmour

The 555 number is incredible and always talked about. This book reveals the real story behind Jahangir's unbeaten record.
A Different Kind of Daughter Katharine Holstein and Maria Toorpakai Wazir

It tells us the story Maria's harrowing journey to play the sport she knew was her destiny, first living as a boy and roaming the violent back alleys of the frontier city of Peshawar and how she rose to become the number one female player in her country!
Blood on the Court: How Peter Nicol Conquered the Squash World

If you think this is a game for public schoolboys and middle-aged businessmen, think again. This book exposes the reality of the professional game, as seen through the eyes of world champion Peter Nicol.
Squash: A History of the Game

A gripping cultural history, it is the book for all squash lovers and fanatics! Giving you a detailed and elaborate history of the beautiful sport!
The Sheriff of Squash: The Life and Times of Sharif Khan

This is a story of cultural divides and deep personal recollections. Enjoy the exciting stories of Khan's professional career, then discover the man himself.
---
Documentaries
Looking for something just as insightful but without the commitment? Well, we have the finest documentaries for you:
Becoming the Wolf Nick Matthew
 
A feature-length documentary produced by England Squash takes a look at how the Yorkshireman rose to the top of the world game.
Behind The Glass
A tale of two cities, Harlem and Cartagena, and the youth programs that are not only saving kids lives but catching the attention of some of the least suspecting members of each community.
A View From Above
The story of legendary player and father of James Willstrop, Malcolm Willstrop!
Girl Unbound

A different medium, but a further look at her story. When Maria Toorpakai plays in the Pakistan city of Peshawar, military snipers stand on the roof over the court to protect her from the Taliban.
Egypt's Squash Champions
Why many of the world's best players are Egyptian and the challenges they face trying to keep their place on top.
Squash: A Day With… Series

A great series of documentary stories about the best players by the Professional Squash Association!
---
Movies
You might feel like watching something fictional on the sport you love. Here's a set of movies that will surely keep you busy and entertained:
High-Rise (2015)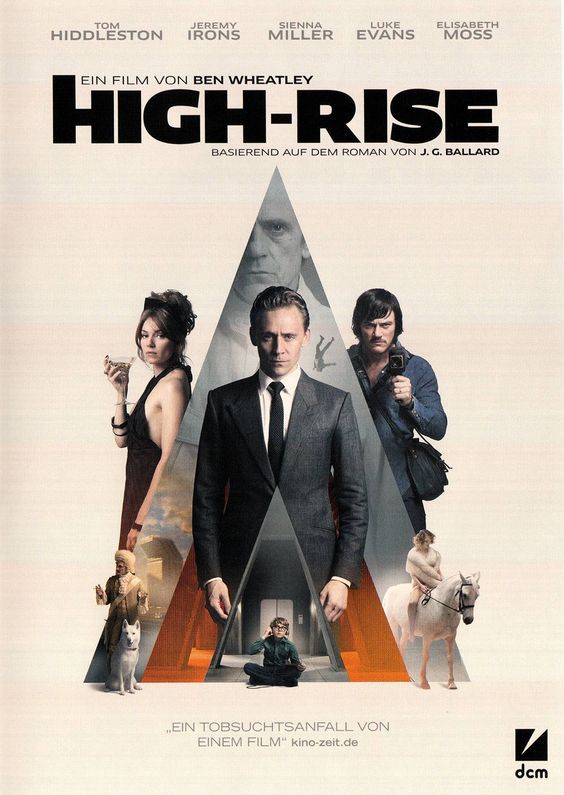 Life for the residents of a tower block begins to run out of control. As the residents break into tribal factions, Laing finds himself in the middle of mounting violence. This movie has a lot of squash scenes that are enjoyable to watch!
Squash (2002)

A French short-film on the beautiful game. Two businessmen, Alexandre and his boss, play a game of squash. The game escalates from "fun" to fairly high stakes, as both players demonstrate that it is a mental game, not just a physical game.
Fair Play (2006)
There are rules for fair play in sport; these are not adhered to always. But there are no rules for fair play at work, in life or when faced with life and death. This is a follow-up to the French short-film, Squash, and a must-watch for all the fans.
---
Games
Here are a few games to help you feel like you're in it to win it:
Squash – Keep Rallying

An easy to play, fun game that requires you to simply tap and slide
Squash 3D Free

A free 3D and exciting  game for your phone!
Crazy Squash
Crazy squash is the only modern free online game.
---
YouTube Channels
Of course, watching highlights, short videos and compilations of some of the best content, from training to techniques and tactics can be found on our friendly neighbourhood video service, YouTube:
PSA TV
The home of the world's best players, with all your favourite clips, stories and updates on the game!
Squash Skills
This page includes everything from advice to newbies entering their first tournaments, to those needing pointers from an old hand (five-time world champion), this channel has it all!
Squash Stream
A simple, yet entertaining stream of interesting and exciting videos.
The Pursuit of Squash
A range of challenge-based tutorials to improve your squash game.
Squash Coach Phillip
Regular videos about Squash tips, drills, techniques, swing, technique and mental training for beginners, club and advanced players
Squash Analysis
Squash and racquetball video analysis by experienced coaches for you to better understand improve your game.
---
Social Media Channels
They may not be providing you with live updates (for obvious reasons), but here are some awesome Social media channels to check out on squash:
Unsquashable
Squashageous Instagram)
Squash Lab
Zoe Aust
Please stay safe and follow the appropriate health and hygiene standards during the COVID-19 crisis.
---
You can also donate to support the response to COVID-19 through the WHO's COVID-19 response fund. Additionally, you can download [email protected] which utilises your computer power to fund research into COVID-19.
For more on Squash, visit Sportageous
Click on the sport, to check out our similar, comprehensive guides; cricket, tennis,  football, climbing