Lautaro Musiani is a cricket player in Argentina. He currently represents his nation as a batting all-rounder.
In this exclusive, we sat down with him to talk about his career, the struggle for players of associate nations and the organic growth amongst locals.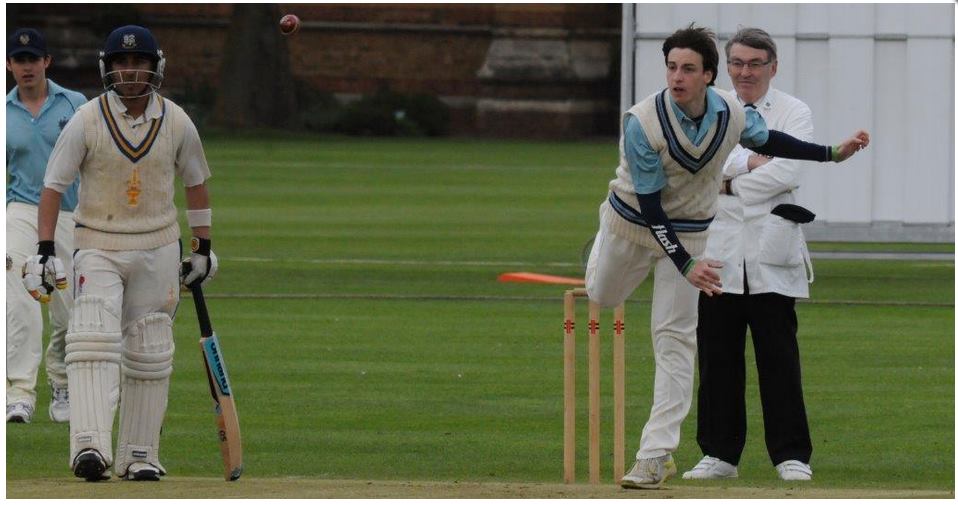 Zushan Hashmi: How are you keeping yourself busy amid the lockdown?
Lautaro Musiani: Luckily, I've got my university lectures and a job to keep me busy. So, for the past 2 months, I've been working from home and attending online lectures as well as tuning into classic cricket matches on YouTube.
A bit of fitness work indoors too, as we are not allowed to do any running outside!
What do you do outside of and away from cricket?
Outside of cricket, I am currently pursuing an economics degree at the University of Buenos Aires, which I combine with working for a market research firm. Sport wise, I love playing squash when I find the time as well as a game called padel tennis (it's great, look it up!).
How did you find cricket and get interested in the sport?
I first found cricket in the form of continuous cricket through former Argentina captain, Esteban MacDermott (Argentine-born and bred for those wondering!) who was teaching it at my school back in 2006.
At first, I didn't really like it but as my friends started playing at my local club I decided to join them. I started to enjoy it but I much preferred tennis. It wasn't until I saw what "real" cricket looked like on YouTube that I loved it.
Honestly, it was seeing a Shane Warne masterclass by the BBC that got me hooked!
What do you play as (batter/bowler)? Which type?
I currently play as a batting all-rounder who bowls leg-spin. I started off as a leggie but as I grew older my batting took over.
I currently bat at number 3 for Argentina but generally, it has been at number 5 where I have found the most success.
You've been playing cricket for a while, what was it like to play your first T20 international for Argentina in 2019? And how was that experience?
It was a bit anti-climactic in a way [laughs]. We woke up at 5 AM to be at the ground at 7:15 AM for an 8.30 AM start, as the ground was about 100 kilometres away from where we were staying in Lima.
As we got closer to the ground it started to drizzle quite heavily and all of a sudden it was freezing cold! As soon as we started our warm-up we were told that the opposition (Mexico) had problems with their transport and we were not gonna make in time.
In the end, we had to play a 12-over game which we won quite easily, I didn't bowl and scored 12* chasing.
Since then, you've played in 5 T20Is, could you tell me a bit about those games?
Those 5 games were in the 2019 South American Championships in Lima, Peru.
Unfortunately, the wickets we played on were not great and this did not lead to great cricket (the groundsmen in Peru put a huge amount of effort into it though).
On top of this, I was managed against Chile by the same guy that tried to Mankad me in the 2017 final (luckily that time round their captain withdrew the appeal) and I also caught a stomach bug the night before the final (funny enough about 8 of us were ill during that tour).
So I could not get any sleep before the final and was vomiting in the morning as well.
A trip to the local supermarket resulted in many bananas and Gatorade purchases, which somehow made me make it through the final.
I scored about 30 after going on the second ball of our chase although I was out LBW to a delivery that kept low.
Even though it was not my best innings ever I really enjoyed it as I shared a solid partnership with a very good friend of mine, Ramiro Escobar, with whom I have been playing since we were 10 years old.
We destroyed their best bowlers and set the team up for victory! All the other games were OK I guess, but I am still angry at one ball that shot along the floor to bowl me.
Tell me about your time with the English county teams?
Back in 2012, with the help of my then coach, Toby Bailey, I applied for a scholarship at Rugby School.
I was lucky to be offered a place for two years at the school and so in September 2013, I moved to the UK as a boarding student.
I was able to play school cricket and club cricket but I did not specifically go out there to try out for any county teams. In reality, it was more of a situation where I tried to improve my cricket and just enjoy a different life experience.
And the trial with Northamptonshire Country Cricket Club?
One of the players at my school, Matt Taylor, was contracted to the club and I was invited to their academy sessions.
I actually did fairly well but I wasn't sure how the whole process was being conducted and after a few sessions we stopped going.
To this day, I am not sure what happened! However, it was at this point that I realized there were other things that I enjoyed more than just playing cricket. It was great to taste what a professional environment and facilities are like.
So I feel very privileged to have trained at the county ground.
Who are some of your all-time favorite cricket players?
Tough question. My all-time top players are probably [Alistair] Cook, [Kevin] Pietersen, [Shane] Warne, [Graeme] Swann, [Kumar] Sangakkara and Jack Russell.
What is the state of cricket like in Argentina? The assumption is, we would be talking about football?
Yes. Cricket is extremely small in Argentina with only 10 clubs around Buenos Aires and 1 in Rosario (the second biggest city).
The game has a rich history but as the British community never allowed the locals to play, it never became mainstream.
Has the sport grown? Is there potential for it to grow further? If so, how?
The sport has not grown in the past 10 years, unfortunately.
But it has developed in a number of ways with more girls playing the game and more competitions for junior players. There is great potential for the game in Argentina, as we are all very keen on sport.
My best bet is that cricket has to become part of the Olympics and that will bring in funding and interest.
I would also target big city-based sports clubs who might have facilities that can be adapted for cricket (for example, indoor halls or hockey pitches).
What are some of the challenges for cricket in Argentina?
Funding and competition from a number of sports but mainly football, tennis, hockey and rugby.
It also does not help that we are not close to any cricketing powerhouses. South Africa and the Caribbean are 9 hours away by plane.
Can you make a living out of playing the sport in Argentina?
Given the size of the game and the lack of funding in Argentina, you cannot expect to make a living out of the game.
What would you say to young people getting involved in cricket in Argentina about the sport?
Stay patient, work hard, and weather the storm because cricket can give you immense joy when things go your way for you and your friends.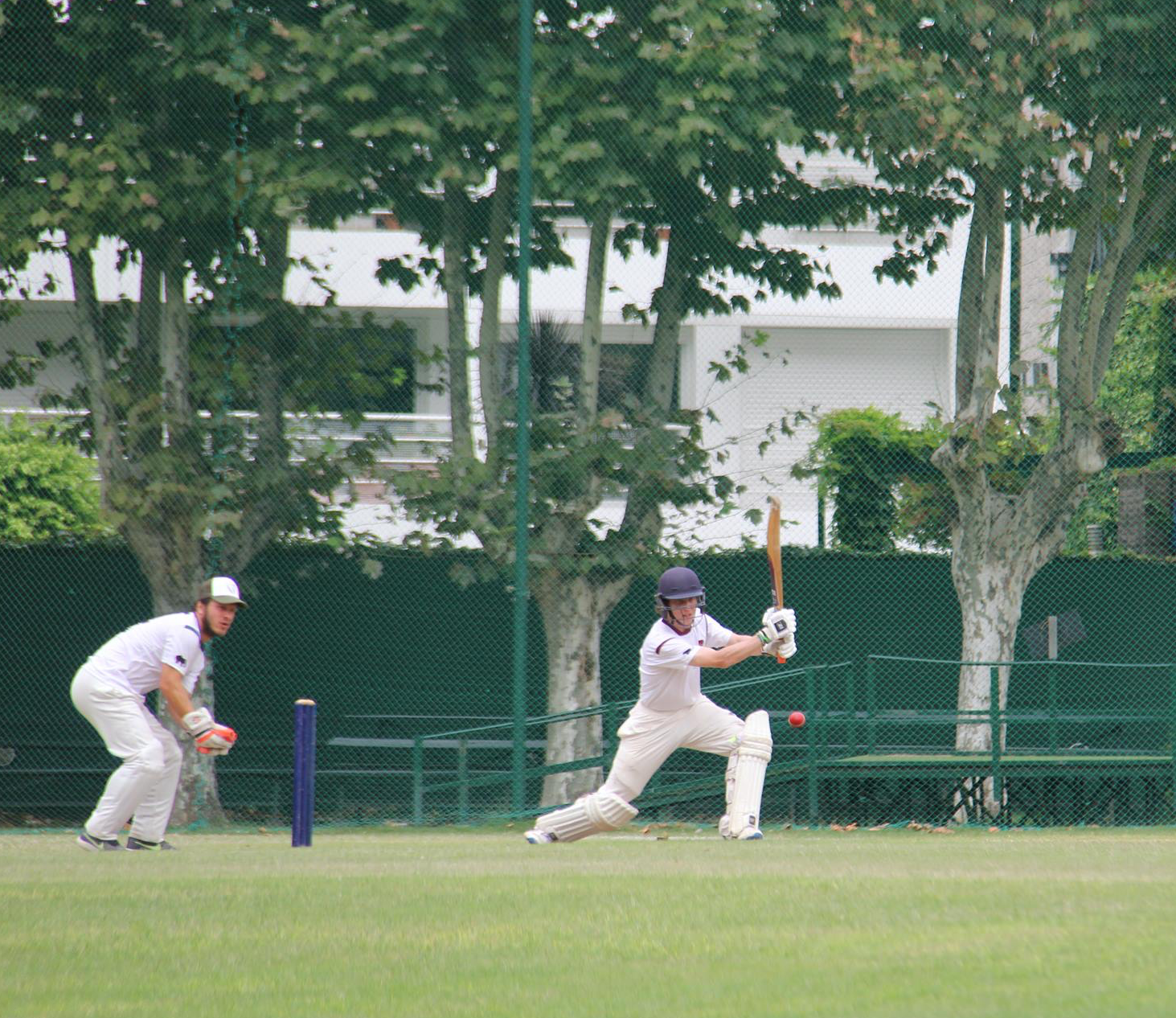 Any other thoughts or comments?
I'd like to point out that 90% of the members of the Argentina national team are Argentines who learned their game here and the few expats that play for us have lived here for a long time and have adopted our culture!
We all have study commitments, jobs and even other sports where we compete.
All associate players sacrifice a lot in order to prepare and then play.
---
For more on Articles, visit Sportageous.
You can follow Lautaro Musiani on Instagram.

This Article is written by the Sportageous Editorial Team.
Noor Shafiq assisted in the curation of this article. You can follow him here on LinkedIn.