From a First-Class cricket career at Warwickshire and Sussex to Operations Director and then Chief Executive at Chance to Shine, eventually taking on the same role at Leicestershire County Cricket Club and now the Pakistan Cricket Board.
In this exclusive feature, Wasim Khan, CEO of the PCB, takes a deep dive into his first-class cricket career in the UK, his journey through the ranks at Chance to Shine and his appointment as the Chief Executive at Leicestershire County Cricket Club.
Wasim Khan also shares the current happenings at the PCB, the challenges he has faced with being in such a high-profile role, the regime's successes over the last 20-months, upcoming cricket in Pakistan and the future of Disabilities and Women's cricket in the country.
Zushan Hashmi: Most British-Pakistanis support Pakistan when it comes to cricket, what has the reception been like back home, since you came on board the PCB?
Wasim Khan: I think the support has been overwhelming. Particularly with the diaspora in the UK, the dream job for them would be to work at the PCB or be involved in Pakistan cricket. Essentially, they have seen one of their own, from a British Pakistani background, going back to Pakistan to try support and contribute to the betterment of Pakistan cricket.
The support has been overwhelming from the diaspora in the UK but also around the world, including support from the US, Australia and Canada. A lot of people keep saying "hang in there, you're doing a great job, just keep doing what you're doing".
And to be fair, I would say the majority of supporters or fans in Pakistan have been right behind me too. And I think that people always wait to see and the proof is always in the pudding, when you start to do things, and you then get things done, people start believing more in you, because the Cricket Board in the past has always had quite a bad reputation, including a lot of inertia, 'jobs for the boys' and often a lot of bureaucracy.
What I've tried to do is come in and just re-energise the place, essentially start to get things done. And to get test cricket back after 10 years, within the first year, has been a major thing for the country. We also got the whole of the HBL PSL back to Pakistan, which, ironically isn't an easy thing, because we don't have the logistical infrastructure to use for venues, production kits and so on. Yet, over half a million fans have enjoyed live cricket.
We also have a five-year strategy in place, the Marylebone Cricket Club came from the UK. We're in talks with England at the moment about coming for a short tour. Zimbabwe is currently in Pakistan and South Africa are coming. So, a number of real milestones have been hit and I think this was important for me, in order to gain the credibility of people in Pakistan.
When I finished playing professional cricket at the age of 30, like most athletes across sport, I worried about what I was going to do after my career. I had never gone to university, so I had no undergraduate degree to fall back on as I had gone to Australia every year to play club cricket for 10 years.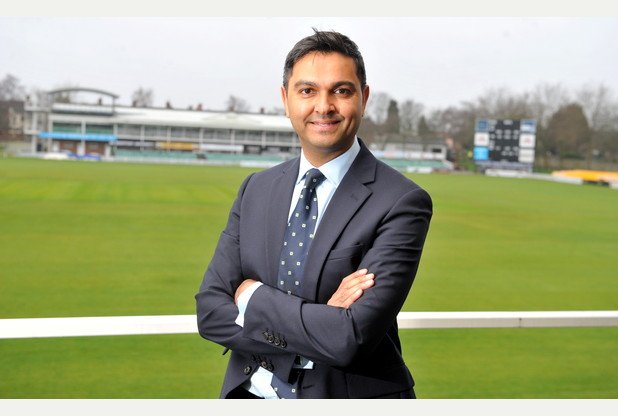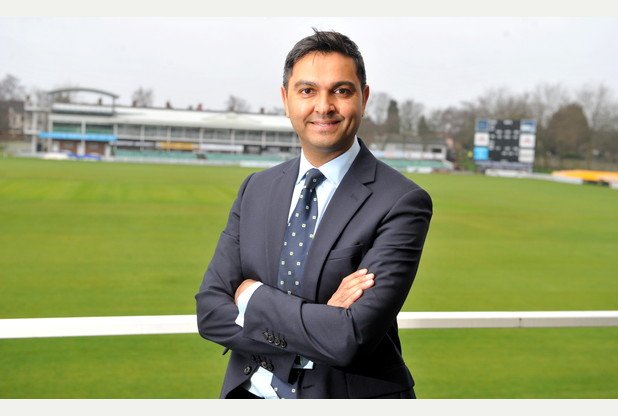 Tell me a little bit about the skills and experiences you developed while at Chance to Shine (now one of the largest sports development-focused NGOs) and Leicestershire County Cricket Club? And how were you able to use and utilise these skills in your current role?
I would actually take it back a little bit further, I was fortunate enough as the first British-born Pakistani to play professional cricket in England. I played County Cricket for Warwickshire and Sussex for 10 years. And what I learned from a very young age was the importance of political intelligence and that's something that is needed in the modern world because you need to know how to manoeuvre and navigate yourself through certain situations.
Being the first British-born Pakistani to play at that level, I needed to have a lot of political intelligence and develop it too. I believe a lot of the personal development back then is also now helping me in Pakistan too.
When I finished playing professional cricket at the age of 30, like most athletes across sport, I worried about what I was going to do after my career. I had never gone to university, so I had no undergraduate degree to fall back on, as I had gone to Australia every year to play club cricket for 10 years.
So, I set up a coaching business and I started coaching in local schools trying to give something back to Birmingham, where I was from, and then I got a bit of a lucky break when the former governor of the Bank of England, Lord Mervyn King, set up a cricket charity called Chance to Shine. And the whole purpose of that was to try and get cricket back into state schools.
There's a big disparity between public and state schools in terms of who plays cricket. And there I started my journey as their Operations Director. And again, I just learned on the job at Chance to Shine, there was no formal training involved.
I watched, observed and used a lot of the tools I learned during my cricket career to help me operate in a professional way. There was a lot of learning for me too, so I absorbed as much of it as I could, for the first three or four years. Things like writing a business plan were normal, and I had no idea, so I went onto Google and learnt how to write a business plan and that is how I kind of started my learning and education of things.
Having done that, I was then elevated to Chief Executive at Chance to Shine and during that time, I also wrote my autobiography called 'Brim Full of Passion', which was about my experiences as a South Asian cricketer and the first British-born Pakistani coming into the professional game in England.
Then I was lucky enough to be awarded an MBE for my services to charities and cricket, we raised 55 million pounds in nine years as a charity [at Chance to Shine], which enabled two and a half million children who had never played cricket to play the game. We also had a million girls involved.
It was a really fulfilling project to be involved in. And then at the age of 41, I decided to embark on an executive MBA at Warwick Business School in the UK, which took me three years to do. Having had no interest in academia all my life, it was something that I suddenly decided I wanted to do at the age of 41 and felt was important as part of my continued growth and learning.
I then used a lot of the tools I had gained, in my role as CEO at Chance to Shine. The opportunity then came around as Chief Executive at Leicestershire County Cricket Club and I worked in that role for four years. And then, of course, the role was advertised, I was approached, and alongside about 200 people I applied and I was lucky to get the job here at the Pakistan Cricket Board as CEO.
A lot of the political intelligence that I had learned, enabled me to navigate myself through this highly political role, because of its nature and also because of the fact that the patron [of the PCB] is also the Prime Minister of the country. There are a number of nuances that bring politics and sport together, and while we operate autonomously, but there is this constant scrutiny that hangs over us both in the media and from Ministers as well.
You were also the first black or South Asian CEO of any professional sports club in the UK. And I imagine, that comes with its own pressure and expectations, can you tell me a little bit about the sort of resilience you had to develop with having that label attached to you, and how you went about doing so?
I think resilience is something you build up over time. And again, I go back to my cricket career in the 90s. At the time, I was at a club, which was winning everything and the competition was strong, we had the likes of Brian Lara, Allan Donald and Shaun Pollock, so I was competing against a lot of these guys to get into the team.
Due to this, I naturally had a lot of ups and downs in my career and I had to learn to come back from that repeatedly, through an inner resilience and strength, while recognising and reinforcing that this is what I want to do, I'm going to get there and that I'm going to make it.
I go back to my twenties, in terms of developing this resilience. When I found out that I was the only CEO across any sport from a Black or Asian background, I never saw it as any additional pressure.
I just saw it as me being somebody who's doing his job and is hopefully, good at his job. I didn't look at it as being given this opportunity because I'm a South Asian, as I believe that can be patronising to Black or South Asian people.
Leicestershire for example has a very large South Asian community, and when I was given the job, there was a lot of talk about the community and me being a great fit because of this population. And, in my mind, that diminished a little bit of the fact that I was getting this on merit.
We have got a fantastic Chairman in Ehsan Mani, who has been a former ICC chairman and President, and we're very lucky to have him because of who he is and what he has done in life.
I had, of course, been on the other side of the fence, and was bringing these skills and experience, as well as being able to engage with the South Asian community. Therefore, I was pushing back a lot on the narrative from the media and journalists who were making it sound as if I was well suited to this role due to the big South Asian community and being able to engage them better.
So that sort of stereotype or, unconscious bias, probably existed, but I never felt any additional pressure, I got on with my job and did it to the best of my ability. In the end, some things went well and some did not. I do not have any regrets about anything I do though, I try to do an honest job, and that's the way I operate.
With that, there's an almost similar perception, albeit in a very different context, around what the media has said, ie. you being from the diaspora community and the Chief Executive of the PCB. Did those experiences from Leceistershire Cricket Club help with preparation for your current role? Or is it a completely different ballgame?
It's completely different ballgame [laughs]. I'm sure that subconsciously, there are a lot of things that I drew on from my experiences, and as I mentioned earlier, the political intelligence has helped.
However, there are differences in how people approach things. Fundamentally though, cricket is cricket, whether it's operating a Cricket Board or cricket development, we're all trying to achieve the same things, and that is to have a strong domestic structure that will allow you to produce international cricketers that can help your country become the best in the world.
And underpinning all of that is a good strong grassroots program, which allows youngsters to participate, and the cream to rise to the top through talent ID programs, based on a system of merit.
I've tried to bring merit back into Pakistan Cricket. There has been a lot of pushback on that because it is not something that comes easy, as it's all about a phone call and doing people favours here and there. I have operated pretty strictly in terms of my principles and morals and also in terms of how I do business and operate.
If that has upset people, it has upset people. I'm not going to lie awake at night though, thinking that I've compromised who I am and what I'm about.
I've committed to contributing and I'm doing my best. If it is not good enough, then that is for other people to decide. I don't worry about these things right now as my focus it to keep trying to do the right thing for Pakistan Cricket, because we have to get Pakistan cricket back up there in the international standings.
We have got a fantastic Chairman in Ehsan Mani, who has been a former ICC chairman and President, and we're very lucky to have him because of who he is and what he has done in life. At the same time, I hope I am contributing a little bit towards raising the credibility of the country again, from a cricketing perspective. For me, that is the most important thing.
The recently concluded domestic T20 tournament (the National T20 Cup) was streamed on YouTube. What led to this decision of moving towards digitalisation? And do you consider it to be a success or not?
I think we had a few hiccups at the beginning, particularly with our production and graphics.
Very recently, we signed a tripartite agreement with PTV (Pakistan Television) Sports and the cable operators in Pakistan, which hopefully is going to generate about $90 million a year for us as a Cricket Board. This is a real groundbreaking opportunity.
We license space on PTV sports, so all of our content goes on there. We produce all the content, so the production sits with us and then it's distributed through the cable operators and we receive a monthly subscription through the cable operators. I think there are roughly between 12 to 16 million subscribers across Pakistan's various cable operators. So it is quite a deal for us.
Also, within the next six to twelve months, Pakistan is going to become digitalised. The whole country is moving from analog to digital from city to city. When we approached the National T20 competition, it was important for us to try and reach our diaspora around the world to give them an opportunity to watch.
You would have noticed two key differences if you were sitting in Pakistan and you were simultaneously watching the cricket on YouTube and on TV, one was the standard definition (SD) coverage on PTV sports and the second being the High Definition (HD) content on YouTube.
The actual production was done in HD, but unfortunately, the platform that PTV Sports uses at the moment is still SD. Alongside this, it was important for us that people like yourself could get the opportunity to watch our rising stars around the world.
A potential England tour has very much been a part of conversations that I have had on an ongoing basis over the last two or three months, with my counterpart at the ECB, to look and explore the opportunities as 24 months is a long time away.
The quality of cricket was superb. The wickets were good, the scores were close to 200 most of the time and overall I think it was a real success for us, especially the Rawalpindi leg or the second leg, which went fantastically well. By that point, all the little glitches we had, from a graphics point of view, were gone.
We look back on it now, and feedback from players has been excellent too. We obviously reduced the number of teams from sixteen to six in our first-class game, and the quality was there for people to see, right up into the last game.
Anyone of the three teams could have qualified, and that's exactly what you would what you want to keep the excitement going right to the end. Although the semi-finals were a bit of a damp squib, the final, however, was great. We got there in the end, and unfortunately, for Southern Punjab giving away 73 runs in the last four overs hurt them in the end and they lost by 10 runs.
It could have been quite the story because they played five and lost five at the beginning, and then the team started to gel, and they were suddenly in the final which was a remarkable story, on its own.
The Zimbabwe series is set to kick off. There have been a lot of people on social media criticising the tour and claiming that it isn't a 'real' series, as Zimbabwe is not one of the top 5 or top 10 teams in cricket. Zimbabwe, of course, is visiting for the second time since 2015, and were the first nation to tour the country after 2009, what are your thoughts on these statements and how does this tour differ to the one last time around?
Look, firstly, we're not paying any of the international teams anymore. 20 months ago, when we came in, we made a decision to do two things, one was that we didn't want to play our cricket in the UAE anymore. And secondly, we were not going to pay teams to come and play.
People forget that Bangladesh and Sri Lanka toured over the last 12 months to play Test cricket in Pakistan. So that's a measure of success and I think getting teams here for the longer format is going to be deemed a success.
Zimbabwe was always going to be touring as part of the ICC's Future Tours Programme, which is a two to three-year cycle of who you play at home and who you play away.
So it's not as though we've called upon them [Zimbabwe] at the last minute to come and play. We've got South Africa due to tour in January, their reconnaissance team are coming out on the first of November to come and gauge the facilities and security.
We're also speaking to England at the moment about a very short tour in January. The test series against South Africa starts in Karachi on around the 26th of January. We have then also got New Zealand coming at the back end of next year.
Then, we've got Australia in early 2022 and England again, for the longer formats at the end of 2022. So, when, people say they're not a 'real' team, we can only go by the fixtures.
For example, when Australia plays Zimbabwe or Sri Lanka, in two Test matches in the summer, you don't have people saying 'well, they're not the real teams' and so on. The ICC's Future Tours Programme was already set up in a certain way when we arrived 20 months ago, and that's what we're fulfilling.
It's our obligation to fulfil it and next up we are playing Zimbabwe. We've got a big 24 months coming up with the big countries coming to play us, but let's not underestimate Zimbabwe, Bangladesh, Sri Lanka and the likes as they are in international cricket, they have a right to play because they are members and also a part of the Future Tours Programme. And we're, we're simply fulfilling that.
I think the education piece for the fans who particularly, perhaps, don't understand some of these details, and say Zimbabwe is not a 'real' cricketing country. Whether they are or are not, they are a part of the ICC, we signed up to play them in 2020, two and a half years ago and that's what we're fulfilling.
Currently, all the talk is about apotential England tour of Pakistan. Is there anything you can share with us in that regard? Or is this potential January tour you mentioned, also a standard part of the ICC's Future Tours Programme? Also has Pakistan's recent tour of England, in any way, enabled the potential England tour?
Firstly, I said at the time [of the Pakistan tour of England] that no deal had been struck between England on a reciprocal arrangement. The plan was always that, they are due to tour Pakistan in 2022, which they have every intention of fulfilling.
A potential England tour has very much been a part of conversations that I have had on an ongoing basis over the last two or three months, with my counterpart at the ECB, to look and explore the opportunities, as 24 months is a long time away.
There's no doubt that we face a number of challenges but we have a very clear plan of the things that we want to do through our women's department at the PCB and this is certainly one area that we're not going to compromise on.
So we have to see if there is an opportunity for us to fit something in there, potentially in the UAE, or not, but there are a lot of logistical hurdles that they still need to get over as their teams are also supposed to be touring Sri Lanka. It means they could have two teams in two different parts of South Asia at the same time.
There are a number of factors which they will consider, and they will make a decision but there's nothing confirmed as yet. and while the signs are good, until the point that they confirm, nothing is set in stone, so anything can happen.
I also believe that the fact that we're having these conversations now is in itself a positive sign for Pakistan cricket. There was, however, no reciprocal arrangement set out at the beginning.
When 10 out of 29 of our players tested positive for COVID-19, it's probably fair to say that there was a lot of pressure on me, because people were asking why we were still going to England during this pandemic.
There were a couple of things that really helped us make the call. Firstly, the fact that the ECB presented all of their bio-secure plans to us, which looked fantastic. Then, the West Indies had gone over, and we're sharing their experiences, which were superb. The ECB did everything they possibly could to make us feel welcome and put all the provisions in place.
Secondly, there was an obligation on our part, because I've always said that COVID-19 and cricket are going to have to coexist for a period of time, potentially at least for the next 12-18 months. So what do we do? Do we just down tools and not play anymore? Or do we try and get cricket back up again, and I think that after the West Indies series, we were the next series internationally that was being played.
And I believe with the Zimbabwe series, Pakistan is the second country to start playing international cricket on their home soil again, during this period. And whether it had been Bangladesh, Sri Lanka or anyone else coming to Pakistan, I don't think our view would have changed at the PCB.
We had a moral obligation to get cricket up and running, once we knew that it was safe for our players and we were absolutely convinced. I thank the players because they put their safety and their health in our hands and trusted us with our decision making. We had thought things through thoroughly, we had looked at all the pros and cons and there was no way we were going to board that plane if we felt that they were not going to be safe or secure in England.
Recently, we spoke to Sultan Shah, the chairman of Pakistan Blind Cricket, and he shared how Pakistan has been of the pioneers in the development of Blind cricket. As an organisation that is supported by the wider PCB umbrella, are there developments taking place on this front and is this a part of the strategy that you touched on earlier?
Definitely, if you look at Disabilities Cricket overall, it has been documented that Shahid Afridi is supporting Disabilities Cricket, former captain Rashid Latif has also been involved, either as a chair or on their board, previously. It is something that's within our strategic plan as well, overall as there are different elements within disabilities cricket. We've got the Pakistan Disabilities Cricket Association, which comes under our constitution as the PCB.
So they are very much a part of what we are about. Can we be doing more? Absolutely.
It's a similar trajectory to what we've done with women's cricket, as we've really started to take it on to a different level. We've recently appointed David Hemp as the coach, who is based in Victoria, Australia, was involved in the Women's Big Bash League and is also a former colleague of mine, so we are looking to move women's cricket move forward.
And along the same lines, we also want to see how we can continue to develop and support Disabilities Cricket outside of financial support. We may be the pioneers around blind cricket, but there is still a lot more for us to do as a nation to really get Disabilities Cricket, as a whole moving, whether it's the hearing impairment teams, or whether it's blind cricketers, it's about making sure that we are doing everything that we possibly can and aren't just sitting on the side and looking at it as something that we will come to at the end. It is very important for us that we continue to support all elements of Disabilities Cricket.
We've seen great strides, as you mentioned, with the Pakistan Women's Cricket Team at the World Cup in Australia, earlier in the year, and examples of players such as Nida Dar playing at the WBBL. Can you tell me a little bit about what's going on with women's cricket in Pakistan, considering how the women's game was really gaining momentum as the pandemic hit us?
Firstly, from a global perspective, it's sad in many ways, when you put things in context, people have lost their lives around the world due to the pandemic.
If you look at it from a cricketing perspective and a women's cricket perspective though, there was a fear for a period of time, that the women's game could regress, as all the focus was now going to be on the men's game. And the longer it took to get the men's game up and running, the harder it would be for women's cricket with central contracts. However, I think there has been some real encouragement around the world, with cricket boards saying they're not going to compromise on the women's game or on central contracts which is really positive.
Now, women's cricket is back up and running and we have also got a program with our women's team who are due to go to South Africa in January, host Sri Lanka at home in April, and we've got training camps on in Karachi, at the moment.A lot of activity is moving forward and now starting to take place, which is positive news. Additionally, women's cricket remains one of the most important pillars in terms of growing and sustaining the game for the ICC as well.
From a Pakistani perspective, it was important for us that we continued to invest. Whilst we've cut budgets for this financial year, the three areas we didn't compromise was the men's international cricket, domestic cricket and the women's game. What we've actually done is maintain the central contracts with some uplift for the women. We've introduced nine rookie contracts as well, so we have nine full-time contracts and nine rookie contracts, to enable our best players to receive a level of income.
All our domestic players now also get paid to play, which is something that never happened before for our female cricketers. They travel business class as our men do for any travel time over four-to-five hours.
We have also got an all-female panel now for our selection panel, which has an average age of 32-33 and includes a former captain and other former players. We have really started to do a host of things in regards to raising the value and credibility of the women's game within Pakistan. Our five-year strategic plan includes enhancing the women's game as one of our six key priorities and encapsulates one of the big parts of what we are doing.
We're also looking at talent hunt programs, and there are a host of things that we're going to do because we're starting with a very small pool of players. We've only got 45 active women's cricketers in Pakistan, who are part of our domestic structure.
Due to cultural issues, we're also trying to get all our female cricketers qualified as coaches, so they can go back into areas across the country and encourage more girls to play and coach them as well. There's no doubt that we face a number of challenges but we have a very clear plan of the things that we want to do through our women's department at the PCB and this is certainly one area that we're not going to compromise on.
---
To watch the full conversation with Wasim Khan, head over to The Sportageous Videocast.

If you would prefer listening to the conversation, head over to The Sportageous Podcast.

For more on Wasim Khan, visit his website here.
To learn more about Wasim Khan's book, Brim Full of Passion, click here.
For more Sportageous Cricket, click here.