Sultan Shah is the first blind cricket captain of Pakistan, one of the founders of blind cricket in Pakistan and the current chairman of Pakistan Blind Cricket Council.
In conversation with him, I feel the sense of hunger and passion that he has for the sport and his country, alongside being a very witty, optimistic and motivated individual.
In this special feature, he shares his thoughts on the life of people with visual impairments in Pakistan, how the sport has grown in the country, and why they have been leading the world in Blind Cricket for years.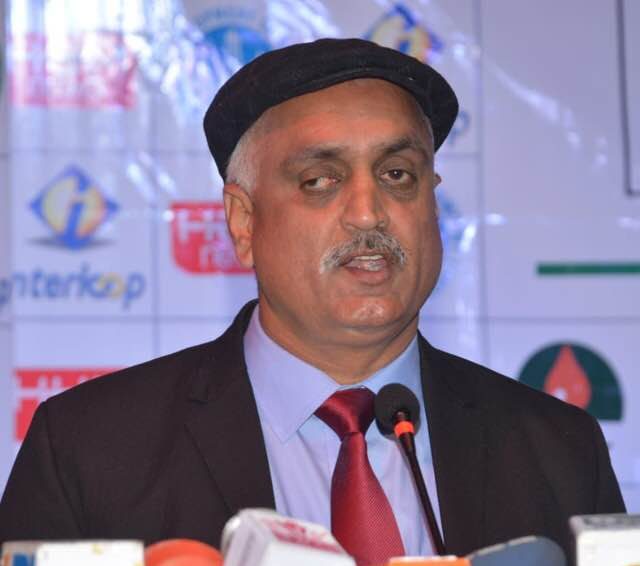 Zushan Hashmi: Tell me a bit about your story outside of cricket?
Sultan Shah: Well before I got into Blind Cricket, I will tell you, I wasn't born blind. When I was 9 years old, I had an accident and it left me blind.
After this, I was fortunate enough to study at the Ida Rieu School in Karachi, which specializes in working with children with disabilities. Then, I completed my FA from Islamia Arts College and my BA from Federal Urdu Arts College.
I got my first job as a carpenter, making chairs at Karachi University, I did this for about 3 years. I also taught at Ida Rieu School for 3 years. After that, I worked for 2 years in the Special Education Department in 1996.
I also did my Masters in Political Science from Sindh University Jamshoro while working.
In 1998, I transferred to Islamabad, where I have been teaching and counselling parents at the Al-Maktoum Special Education Centre.
I also got married in 1998, my wife is also blind and she is an Assistant Professor at a government college and I have four children, a son, and three daughters, who are studying.
How and where did your interest in cricket begin?
In 1982, when I started studying at Ida Rieu, children would play the game, and they had a team, so I naturally got interested in the game and started playing.
Eventually, they picked me to play in the team too. I believe I was naturally talented at the sport, which is why I became captain at 15 years of age.
I also organized the 'All Sindh double wicket cricket tournament', which was the first blind cricket tournament there. Then I started hosting cricket events with legendary players such as Zaheer Abbas, Hanif Mohammad, Sikandar Bakht and Haroon Rasheed.
When we were in school, the Indian team toured Pakistan, which included Kapil Dev, Kris Srikkanth, Ravi Shastri and Sachin Tendulkar. In fact, Tendulkar and Waqar Younis were debuting in that series.
Well, we also got to meet all the players and have dinner with them.
That was when I knew that there must be a blind cricket team that represents Pakistan all over the world. In 1995, we made the blind cricket board and team, and in 1996, the World Blind Cricket Council came to be. It was only after this that the rules for blind cricket were first written.
Then, I went to camps across the major cities such as Peshawar, Rawalpindi, Lahore, Faisalabad, Karachi, Nawabshah, Multan, Bahawalpur, to select the best 40 players. From these 40 players, 17 made the cut.
In 1998, the first Blind Cricket World Cup took place, in which I was captain of the Pakistan team, unfortunately, we lost to South Africa in the final. However, in 2000, I captained our team to a 6-0 series win in South Africa.
I played my last series of cricket against in 2005, before moving into Blind Cricket management, and eventually become President of the Pakistan Blind Cricket Council, which is also my current role.
Why did you develop an interest in going into management? Why did you take this decision?
I am obsessed with cricket. As I mentioned, I organised the first blind cricket match in 1986, when I was 16 years old.
I started getting involved in the administration and management side of things from a very young age, hosted the first tournament in 1989, and the first series in 1990 between Karachi and Lahore.
We started blind cricket from scratch and we struggled because we had no facilities; we even managed the funds ourselves. In the beginning, we collected donations from friends and acquaintances and bought equipment through this funding, as we couldn't sustain ourselves.
When we went to play the World Cup for the first time in 1998, we did not even have a wicket; we practiced in the football ground. There was an Air Force officer who empathizes with us and sponsored our kits and shoes.
However, things got better after the World Cup in 2006, when we received funding and support from Prime Minister Shaukat Aziz.
In 2007, we made a formal request to former President General Musharraf to include blind cricket as a part of the Pakistan Cricket Board and he agreed.
In 2008, I became the Director of Cricket Development Asia and started blind cricket in Bangladesh and Nepal. And All praise to God, now both these countries have national teams.
After this, I worked for 2 years in the World Blind Cricket Council as a Senior Vice President.
You started from the grass-root level. Tell me if you received any guidance or direction from somewhere in the beginning, or did you have to do everything yourself?
Obviously when you have a passion for something, then you have to give it your all.
Our acquaintance in Karachi whose name was Haji Iftikhar also joined us in this endeavour. He was also the manager of our team in the first World Cup. He helped us a lot financially too.
In fact, he sponsored a tournament and also paid the entry fee, which was 300 dollars back then. Obviously, when you run all these projects in which you have to gather people, you pay for their travel, their food, their kits, and you take care of everything for them.
It takes hard work and money. We knew that a Pakistan team had to represent the country across the world, and this kept us going.
The Pakistan Air Force also supported us throughout this process and continued to do so to-date.  Then, I started collaborating with big organisations because of which blind cricket started being promoted.
Tell me a bit about your cricket career and the highlights?

Let me tell you about Blind Cricket first.
There are 3 types of categories in blind cricket. B-1: totally blind players, B-2: partially blind players and B-3; partially sighted players. I was in the B-1 category. I was the world's first totally blind captain in the World Cup.
And the first wicket I took was against Sri Lanka, I still remember it was the 3rd ball of the first over. This was also one of my achievements as my speciality was bowling.
Mostly, a totally blind bowler gives away a lot of runs, meanwhile, I was a totally blind bowler who always attacked.
Throughout my career, my run rate was not more than runs an over, while most bowlers in blind cricket could not get below 12 or 13 runs an over.
I was also the fastest bowler in the B-1 category. I used to bat sometimes too and score a fifty on the occasion, but I did a lot of bowling in my career.
Can you tell us about some of the finest players of the Blind cricket team, and also the up-and-coming ones?
Well, our cricketers have received 2 Pride of Performance awards [awarded for an especially meritorious contribution to the field of literature, arts, sports, medicine, and science], with one to Zeeshan Abbasi, who was the fastest bowler of the World Cup and World Cup captain.
Second, to Abdul Razzaq, who won the World Cup twice as captain in 2002 and 2006, he also received the Award of Excellence [awarded for Service to the state, and for services to international diplomacy. captain of the Pakistan team.]
Another player, I would like to mention is Masood Jan, from Charsadda, who has the highest individual score of 262 runs in the first-ever World Cup against Sri Lanka, and also holds that record in the Guinness Book of World Records.
Recently, we have made many changes to the team. Most of the players are young, and one particular player with a lot of potential is Badar Munir, who performed well in the World Cup.
There is another player, Moeen Aslam, who is a solid young talent and we have Sanaullah and Haroon Khan from Peshawar.
Meanwhile, there are 2 players from the B-1 category whom I can say are very good, Zafar Iqbal and Riasat Khan, both of whom performed well at the World Cup.
There are only one or two senior players in the current team, most of the players are young.
Why do you think it is important that youngsters should get opportunities?
Well, let me ask you this, what is the biggest issue in Pakistan? We don't do things based on merit.
I believe no other nation has as much talent as Pakistan. However, in the Pakistan cricket team today, you find lobbying amongst players from across the cities, such as Karachi, Islamabad or Lahore, and they do not base selections on merit.
Look at the PSL earlier this year, there were not that many Pakistani batsmen who performed well at the tournament, except for maybe Shadab Khan or Haider Ali or sometimes, Mohammad Hafeez.
[Ben] Dunk and [Chadwick] Walton played well, which meant that, essentially, all the retired foreign players batted well, and there was no Pakistani batter insight.
In blind cricket, we have made sure that we select players based on merit. Even if they are the captain of the team, they still have to go through trials.
If their record is good in domestic cricket, we will select them. We have not allowed the 'big city lobby culture' to develop in Blind Cricket. You can see that there are 5 boys from Bahawalpur in the current Pakistan team, now Bahawalpur is a small town, you will never see a player from there barring Samiullah and Kaleemullah, and not a lot of international athletes.
But in blind cricket, you will see that we have players from Peshawar, a boy from Abbottabad and also Gilgit-Baltistan was playing. Two of our captains were also from Kashmir, but we never compromised on merit.
So, this is the reason the future of blind cricket in Pakistan is bright. The issue with Australia, England, and the rest of the world, is that they do not change their players. Those who have been playing for so long are still playing today.
Therefore, we do everything professionally, just like a full-time job. However, we do all this voluntarily, which means we do not get paid for this work. As the chairman of Pakistan Blind Cricket, I am not taking money for this job.
The board of directors also works voluntarily. Because it is our commitment and we do it out of passion. With this work, we are also serving the community and making Pakistan proud.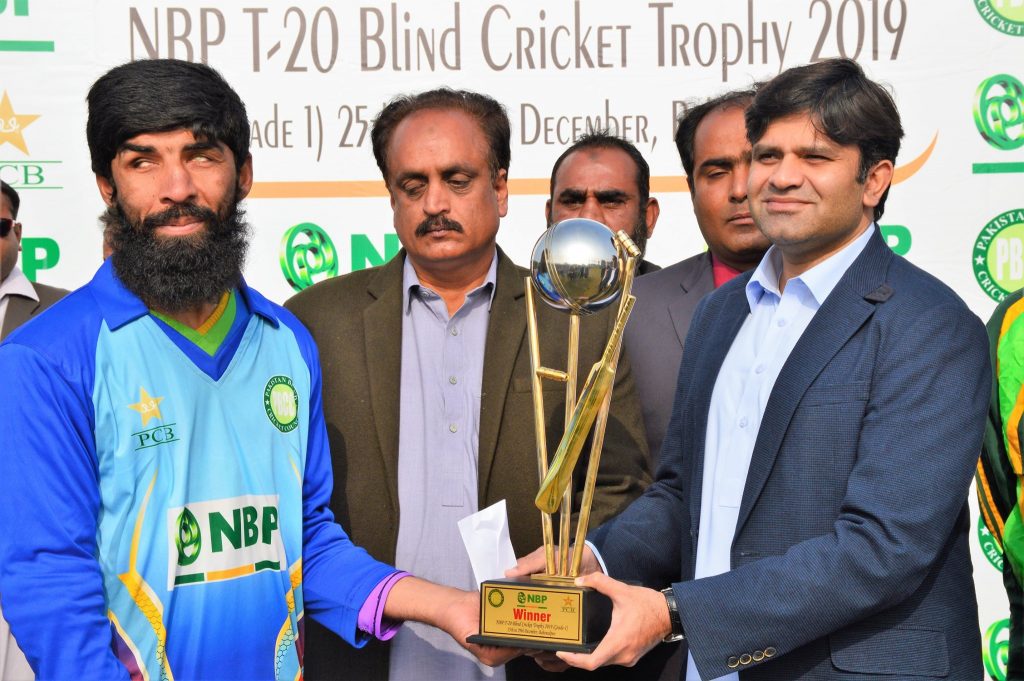 Do you think there is any possibility of a PSL-style league for blind cricket knowing that our domestic structure is so strong? Have you ever thought of that?
I have thought of it and we are working on it quickly. The issue with us was that foreign teams were not ready to come to Pakistan until recently.
Now that things have improved because of the PSL and people are visiting, I believe we can do this easily as we have already hosted 2 World Cups.
We have this plan in our mind and we also want to do it because this will benefit the world of cricket. We hold one league every year, in which we have the top 60 players from all over Pakistan play, but we are also planning to include foreign players in this too.
So, things are slowly getting better in Pakistan.
The ODI World Cup continues with its normal interval. But why did the first and second editions of the T20 Blind World Cup have a long gap in between?
This is because we are still suffering financially, in fact, I would say most countries are not as stable as us and say, England
Cricket Australia has only recently given affiliation to blind cricket. India is not yet BCCI-affiliated, even though we have tried to convince them, as we did in Australia, South Africa, and Bangladesh too. In fact, we even had a meeting with the Nepal government, to convince them to come on board.
You said that in two World Cup finals, Pakistan lost to India. What do you think the reason for this was?
Well, it is difficult to play against India on their home turf, if you look at regular cricket too, you will often see that strong teams tour India and lose. But there is also the pressure of the final and the tremendous amount of spectators in the stadium.
Unfortunately, the Pakistani team could not withstand this pressure. India and our team are almost equal. If you look at the record, Pakistan has won more matches than India, but in finals our players struggle with the pressure.
One of the emphases that you provide at Pakistan Blind Cricket is education and training. How do you use cricket to develop the skills of players for a life outside the sport?
Whether or not you have a disability, you feel the difference between a kid is into sports and a kid who is not.
Sports are just as essential for the visually impaired and people with disabilities. Today, I can say that I am who I am because of cricket. I have led the team, taught people and also learned my own lessons.
The most important thing is that the players become confident through these activities, as meeting people will increase their exposure, traveling to other countries will force them to explore and learn about new cultures.
In Pakistan, if you meet a blind person who plays cricket or any sport, you will see a lot of difference in their mobility, movement, lifestyle, and confidence.
We have trained thousands of children and in particular, we never reject the application of anyone who wants to go to university or continue their education.
Recently, we launched women's blind cricket too and because of this, it has started all over the world.
The hardest part of this was working for women's blind cricket because there are so many restrictions on women here, but I still launched the project and started training 70 women and set up 4 camps across various cities. We then formed a national team.
We then invited Nepal's team here and Pakistan became the first country to host a bilateral International Women's Blind Cricket Series in February last year.
This had never happened in the world till date, but we did it. But we also had to face a lot of difficulties as we wanted the blind women to be as confident as the blind men and move forward in the same way.
But I didn't get the same results as there are several social issues here. With the women, we have to do extraordinary work, but the reason behind it was that they grow as individuals, get out of the house, build their confidence, play sports and take part in other things.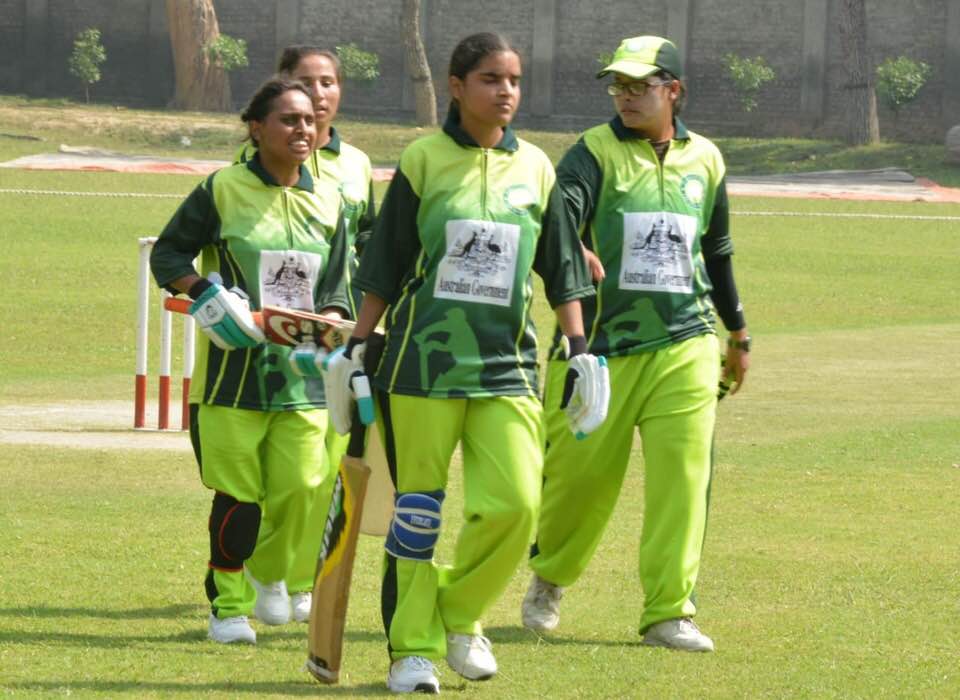 Nepal won the Women's Blind Cricket Series held in Islamabad. What was the reason for Nepal to win? Was women cricket played in Nepal for a long time?
In 2008, we travelled to Nepal and trained 40 children on how to play cricket, and this included 3 girls. It has been 12 years since, and two of these girls helped make a women's team and develop the game there.
They now host a domestic women's tournament once a year.
Another thing I noticed is that the women there work very hard and are very fit and healthy. Every woman is doing something. This could either be selling something or starting a business. Unfortunately, very few women here [in Pakistan] do that, and we have a few women working or taking part in such activities.
Women's cricket in Nepal has also been around for a long time, whereas we only started here a year ago, and obviously there will be differences between them and us.
What is being done to develop women's blind cricket in Pakistan?
We are trying to create three regional associations in Karachi, Lahore, and Islamabad for women's cricket. The aim is that through this they will empower themselves and manage things on their own too.
We have to put a lot of effort into making this happen, as we aren't able to find the leadership we are after. It is also about providing women with the platform to manage and run the organisation and development of the game on their own, also because of societal norms.
We are still working on this, and I hope to see it happen soon.
Do you believe the PCB is doing enough to help blind cricket in terms of financial support?
The PCBs budget for blind cricket is 17 million Pakistani rupees, whereas our estimated budget is around 30 million, but we manage the rest of it through sponsorships and major events.
One thing we always complain about regarding the PCB is that they don't pay us for players in the same way that they do for sighted players.
This means that the PCB gives 50,000 rupees to a domestic sighted player while they give 15,000 rupees monthly to a blind player to the player which is very low.
I have spoken to the government and the Prime Minister several times, however, the issue is still a point of discussion.
Who are some sponsors of Pakistan Blind Cricket?
Pakistan Blind Cricket has sponsors in the petroleum sector such as OGDCL (Oil & Gas Development Company, Limited), Pakistan Petroleum Limited, and Sui Northern Gas Pipelines.
Apart from this, we have a sponsor from a textile group called Interloop Holdings. The National Bank of Pakistan also sponsors one event a year.
There are various sectors that should support us, but they don't. Because of the lack of media exposure, we are barely supported by these organisations.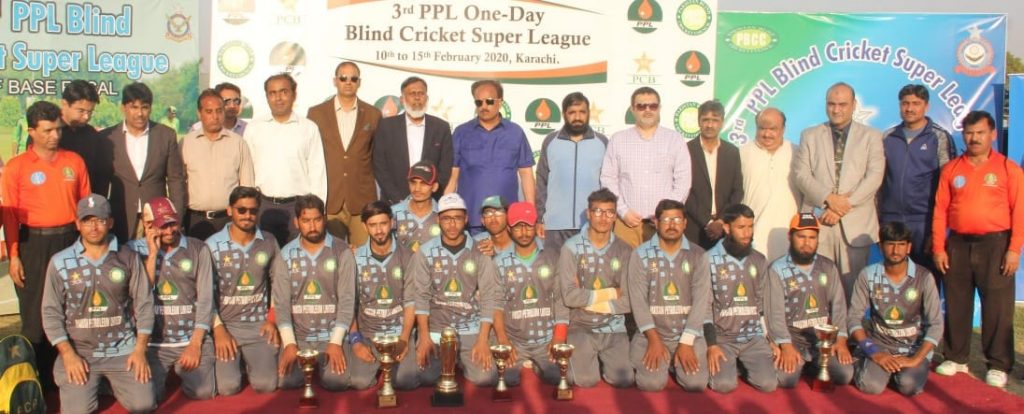 How do you believe blind cricket can gain exposure in Pakistan?
In Pakistan, sports need to be broadcasted on TV and the participation levels need to be high.
We don't even have much of a marketing team, as it costs a lot of money to build a talented marketing team and we have limited facilities and finances.
We also cannot increase our staff's salaries so they look at these things. But despite that, we are still running this organisation successfully.
Yes, this needs to be done a little publically, the media should cooperate with us and highlight things a little in a way that it will help us.
For example, when Nepal's women's team came here, we had an opening ceremony but no government minister attended the event.
Actually people know little about us. Many assume that these people are blind, what would they do?' So there is this whole compassion and pity factor and these people do not see what we are doing professionally, we are making our country proud!
Do you believe that collectivist culture limits opportunities for people with disabilities in Pakistan? For example, in Australia, systems, and processes enable people with visual impairments to live as individually as possible, and support themselves. Whereas, in Pakistan, the culture is very collectivist and includes people supporting each other. What are your thoughts on this matter?
I'll be honest, it's because we have to fight so much with our family, our friends and others, we are determined, motivated and hungry to achieve more, here in Pakistan. As a first instance, we have to convince our parents, when we are young that we are going outside, and constantly argue with them to go out and live our lives.
When we're outside, rickshaw and bus drivers panic that we're out alone, I remember saying to a bus driver, who worried that I should have someone with me, 'I'm paying you, just take me to my destination and let me be' [laughs].
So, with this in mind, I think we have so many barriers we face from a young age that with growing, learning and succeeding, we're well ahead of our friends in many other parts of the world.
This teaches us grit, determination and self-confidence that we may not have had otherwise.
What message would you like to give to people who will read this article about blind cricket?
I would say that with a bit of effort and a little cooperation you can change someone's life just like we did.
There were many children from the village who were completely ignored by their parents but now are now the most important people in their family and are the ones who decide for their families.
How did it happen? With a little help and cooperation. It's not about sympathy, it's about the responsibility of being part of a society that we have to help and support someone. If we keep doing these things, then their success will be the success of the entire society.
---
For more Cricket content visit Sportageous
You can read more about Sultan Shah and Pakistan Blind Cricket here
Saqib Tanveer assisted in the curation of this article. You can follow him here on LinkedIn.