Nathan Wells is the strength & conditioning coach at England Squash. Having worked in a range of sports from football to cheerleading, Nathan has an almost unparalleled breadth and depth of experience in sports strength and conditioning
In this exclusive, we caught up with Nathan to talk about Strength & Conditioning Coaching at England Squash, his journey through the ranks, and how squash ranks relative to the various other sports he has been involved with.
Zushan Hashmi: Lets start off with your own story. How did you gain an interest in strength and condition (S&C) coaching? And why squash?
Nathan Wells: I always had an interest in elite sport, initially wanting to be a rugby player when I was younger, and then within physical performance during university.
I studied Genetics and Biology at university, but quickly realized I was more interested in working in sport than in a research lab.
Once I completed my undergrad I started working as a rugby development coach but knew I still wanted to move into the elite sport world, ideally in physical performance so I sought out and completed my MSc in Strength and Conditioning.
I have always been interested in understanding how the human body is able to perform the way it does and then in turn how you can improve that.
Strength and conditioning was not something that existed at my school and I wasn't really aware of the field until I was at university and started to really appreciate the physical feats elite athletes achieved.
My path as an S&C coach has spanned over 10 years and covered many different sports and settings. Upon graduating I complete 2 internships, one with a professional rugby club, the other with a university.
From here things grew, I got a coaching role within the University of Manchester (later moved on to become head coach of the programme), led the S&C programme for UK Men's Tchoukball (an obscure sport I know), delivered S&C to England Men's Lacrosse, led the S&C programme for Scotland Women's Lacrosse (which I still do), and set up my own S&C company, Strive Performance, supporting developing and elite athletes.
Currently, I am with the English Institute of Sport, leading the S&C programme with England Squash whilst also supporting a small number of GB Snow sports athletes.
Alongside this, I am still Lead S&C Coach with the University of Manchester and still running Strive Performance through which, I support a number of developing and elite athletes from around the world, across a number of sports.
My roles have included centralised, decentralised and distance-based athletes, which has allowed me to develop multiple different methods for supporting athletes.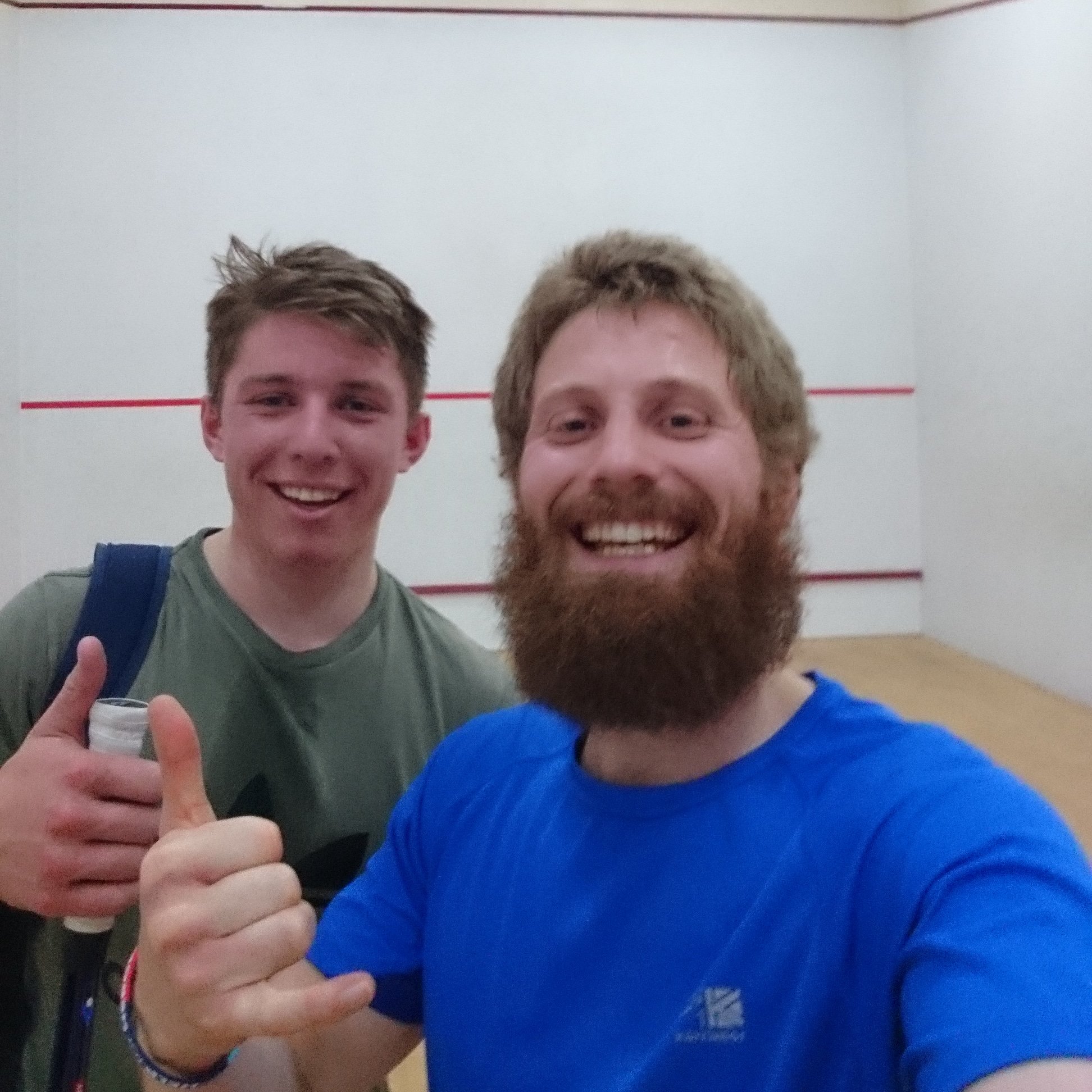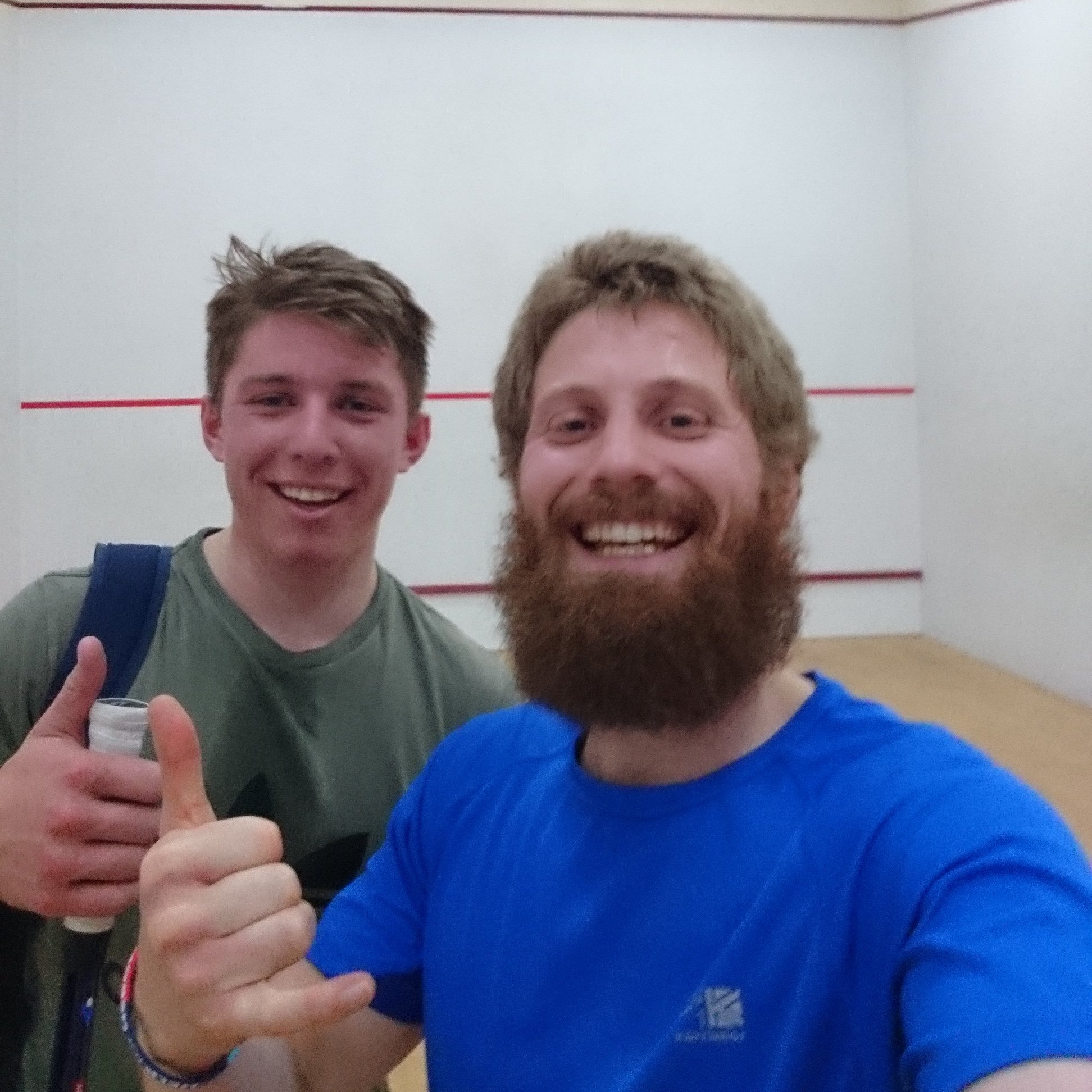 This has been especially helpful recently with the closure of gyms as I am used to supporting athletes from a distance through remote programming and virtual sessions over video.
Working within squash was probably more a coincidence than planned. I had supported the squash teams whilst coaching S&C at the university, and played it socially so had an interest and understanding of the sport.
This combined with the fact that England Squash is based in Manchester made it an ideal role. Through my role with England Squash, my appreciation of the physical requirements of an elite player has just continued to grow.
I have never met athletes from another sport who are willing to work so hard on their conditioning level as elite squash players are.
You have coached in a wide array of sports, could you share your experiences across those?
I have coached athletes across many sports. Working within a university setting creates the opportunity to work with many athletes across multiple sports.
On top of this, I have been fortunate to work within national and professional setups across multiple sports. I have supported traditional team sports such as; rugby, football, hockey, cricket, netball and lacrosse. I have worked with multiple racket sports; squash, badminton and tennis.
I have also supported athletes from individual sports; athletics, snow sports, cycling, swimming and gymnastics. I have also supported some lesser-known or unique sports; tchoukball, cheer-leading, synchronized swimming and equestrian.
Obviously, all these sports are different and provided unique experiences but there are some consistent trends across them all. Generally, the higher the level the athlete plays the greater their commitment level to training is. Motivation origins are very different between sports types.
Athletes within team sports really feed off the support of their teammates in the gym whilst individual sport athletes tend to rely more on 'getting into the zone'. With this, as a coach you need to adapt how you coach so that it fits to the athlete.
This is going to sound very biased, but I have never met athletes from another sport who are willing to work so hard on their conditioning level as elite squash players are. They are very willing to put themselves in a 'hole' in training, knowing that there is a reason.
Working in other sports I have often seen athletes who will pace themselves and do the minimum they can possibly get away with.
Over the years, it has become clear that the athletes that understand the importance of the physical work alongside their sport-specific training are generally the most successful and often do better at avoiding injuries.
It sounds obvious, but you would be amazed how many athletes feel they can be successful and maintain that by purely training their sport.
I have also been fortunate to be involved in some successful campaigns. My first role with an international squad was with UK Men's Tchoukball. Whilst working with them they achieved their first every win over rivals Switzerland and achieved the highest every finish in Europe (4th).
In physical terms, squash is a pretty complete sport, particularly as the game keeps getting faster and faster.
Supporting Scotland Women's Lacrosse, they achieved their highest World Cup finish of 5th. That programme was pretty unique in that the whole coaching/support staff travelled from around the world to Edinburgh to coach on camps before departing again.
Within the team we travelled from; California, Germany, Manchester, London and Gloucester. I also supported Kadeena Cox on her build-up to the Para Athletics World Championships in 2017 where she achieved 3 medals (Gold, Silver and Bronze).
She actually presented me with a medal from the event (every medallist got a medal to award to their coach). It was something I didn't expect but meant a lot. As an S&C coach, your role is to improve the athlete physically and you celebrate in their development and successes.
You don't expect or seek out a 'thank you' or medal, but when an athlete does, it provides a bit of internal justification that you are doing things right.
Are the principles of developing and conditioning athletes and players essentially the same?
General principles are the same regardless of the sport. At the core of it, you are developing the athlete's physical capabilities to allow them to perform at a higher level. Each athlete will have different requirements, but the principles are the same.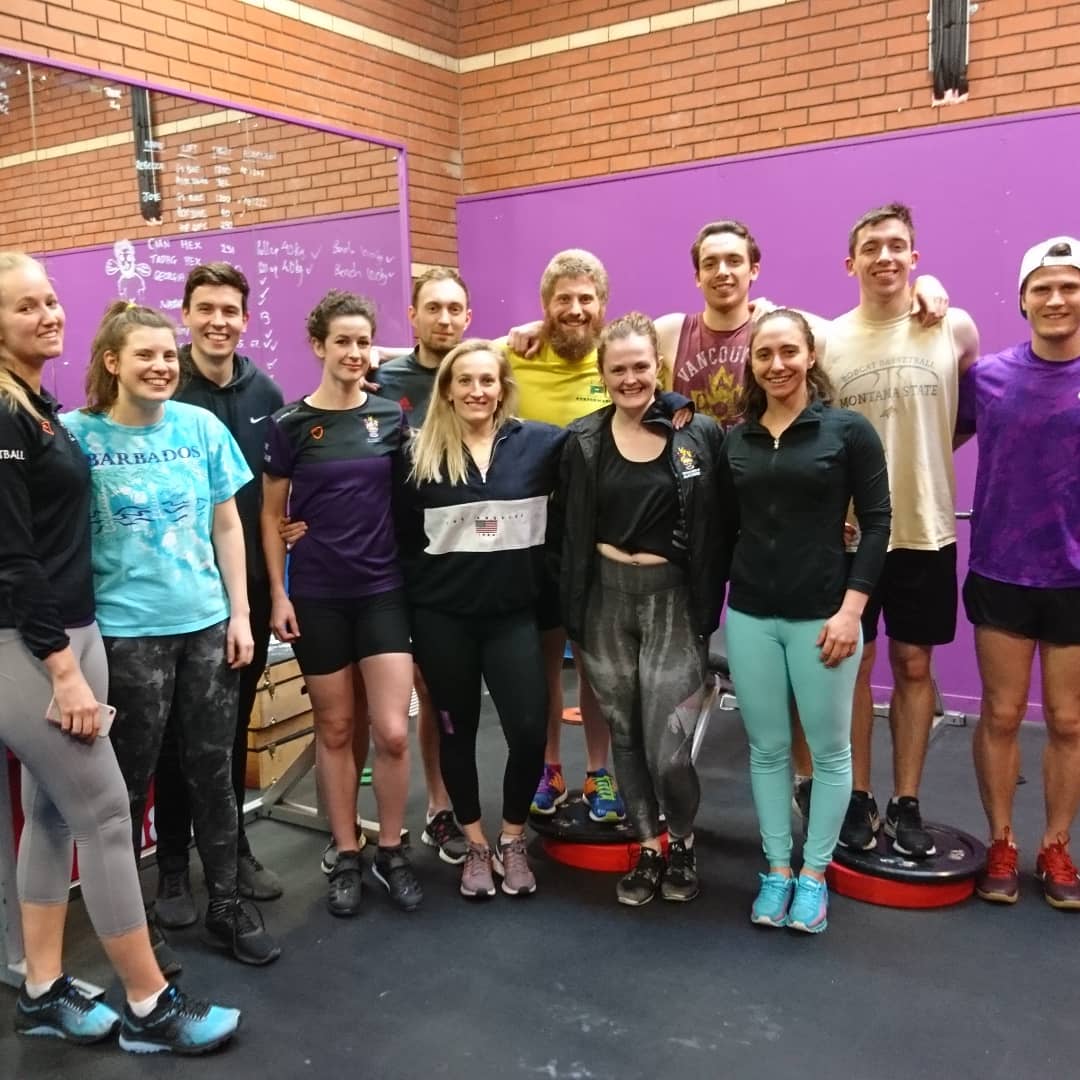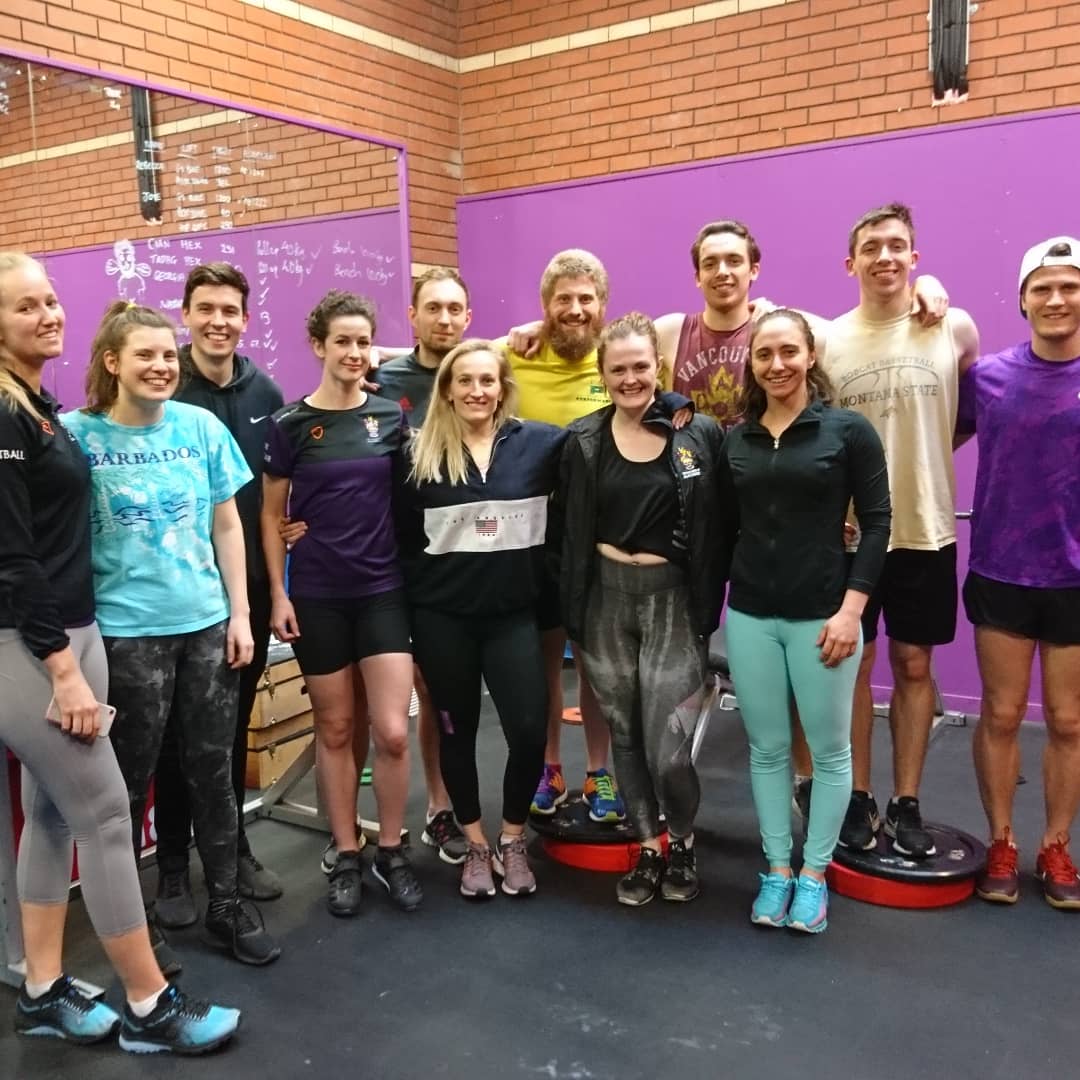 My philosophy is that you first build the foundations (e.g. strength and aerobic capacity) and then become specific. If an athlete needs to be stronger then make them stronger and then become specific with how they use that strength.
A key requirement of a good S&C coach is to be able to analyse the sport and the athlete to fully understand what is required. If you can breakdown the sport into its key movements and then the physical requirements for those movements, it makes your job a lot easier and also more effective.
How much does and individuals body type impact strength and conditioning coaching?
It definitely is influential. It can dictate the areas of focus and can also play a big role in how the athlete responds to certain styles of training.
What would you say makes squash, voted as the best sport regarding fitness by Forbes, different in this context to other sports?
In physical terms, squash is a pretty complete sport, particularly as the game keeps getting faster and faster. With the high intensity and potential long duration of matches, players need to have a high level of aerobic fitness.
But this alone will not get you to the top. Athletes need to be able to move fast across the court and repeat this over and over again, therefore requiring high levels of strength, speed, agility, power and repeated speed capabilities.
In terms of the many sports I have worked in, it is the most complete. There is nowhere and no time to hide on the court, the slightest of easing off and you could have lost that game. The top players just keep improving their physicality which just keeps pushing the game on.
Squash professionals are often renowned for their commitment to fitness, training and the game in general. However, there must be some challenges you come across when working with players, could you share some of these, in the context of coaching, and how you overcome them?
There have been a few, haha. Probably the biggest challenge and the challenge that has surfaced its head more than others is the stubborn commitment to training methods 'which have always been done in squash'.
Statements such as 'you don't need to be strong for squash' or 'I only need to do squash and circuits' have provided some challenges. Usually, the way to overcome these has been increasing the understanding from both players and coaches, of the physical requirements and how they link into actual play.
I have found that the more the athlete understands what you are trying to achieve, how you are trying to do this and how this will support their game, the more they buy into the plan.
I am a strong advocate for athletes taking ownership of their plans. This includes discussing through programmes and being able to justify why something is in there, and sometimes being open to taking something out.
Greater understanding combined with greater 'buy-in' usually results in greater adherence and in turn greater improvements. A method that I have found works well with squash athletes is working backwards from the court.
Establishing with the athlete what they want to target in terms of developing on-court play/movement. We then break that down into the physical requirements that will support this development.
Finally, we discuss and plan out how we will develop these physical characteristics. One other that deserves a mention, as it is quite unique to elite squash players, is reigning in their training.
Occasionally we have to speak to athletes about reducing the volume or intensity of training. Squash athletes seem to have this inbuilt desire to do more and more and do everything at maximal effort.
With a handful of athletes, I have spent some time increasing their awareness and understanding that there is optimal window to work in, some sessions are designed to be submaximal and rest is a key element to physical development.
Coach, coach, coach. It is all well and good knowing the theory, but if you can't coach this effectively to the athlete the knowledge is useless. Go out and coach as much as you can to develop your ability.
Squash players are stubborn, but fortunately, the ones I work with have got their heads screwed on and take information onboard well.
What has your experience been like working for England Squash, and who are some of the players you have worked with?
Nathan Wells (c) (Source: Supplied)
It's been great. I am fortunate to work with a coaching team that understands the importance of physical off-court work. I also have been able to work with some great, highly committed athletes.
My main role is to support the senior and 'academy' players, so I have worked with most of the players on the England Squash programme, who have been on the PSA circuit over the past 3 years.
I am currently closely supporting 14 players, including; Declan James, Patrick Rooney and Sam Todd on the men's side, and; Millie Tomlinson, Lucy Turmel and Jasmine Hutton on the women's side.
I work with a great mix of players, some that have been in the game for a while and really pushing on at the top whilst also some that are just starting out on their professional journey.
With England Squash, we are committed to maintaining a strong pathway from junior to senior elite squash, so I work alongside the pathway coaches to help support the physical development of the younger, up and coming players.
Is there benefit in using technological innovations within the game, such as gamification technologies of squash, to train or improve players' fitness?
I am all for using technological innovations, but so far, we have not been overly impressed with those that we have tested.
For technology to be worthwhile in this situation, it needs to provide reliable and useful data on the athlete's physical performance.
If it can further inform you as a coach, on what the athlete is doing physically whilst on the court then there can be a real benefit.
What would you say to young people who want to get involved with strength and conditioning coaching and why?
Have an open mind. I have met many students who are set on working with a specific sport and will not consider other roles, which greatly limits their options. Often the sports that you have not considered end up being some of the most interesting to work in.
Put yourself out there. The field is highly competitive when applying for roles. The more experience you can get the more you can develop. It not only adds to your CV but it allows you to experience how different coaches work and in turn allows you to form your own style pulling different elements from your experiences.
Value yourself and be true to your principles. Unfortunately, there are too many coaches/businesses in the profession that are all too keen to use eager developing coaches to do the hard slog work for very little whilst also trying to enforce their own (often money-orientated) methodology.
Make sure you get something tangible from each experience, be it development or remuneration, and don't get caught up in delivering a service that makes you feel uncomfortable.
Develop your own philosophy and don't be afraid to adapt it as you develop as a coach. A strong philosophy helps keeps your work with athletes focused.
Coach, coach, coach. It is all well and good knowing the theory, but if you can't coach this effectively to the athlete the knowledge is useless. Go out and coach as much as you can to develop your ability. It is a skill, and skill needs to be practised in order to be mastered.
Remember why you became an S&C coach, to support an athlete's development. The moment that you lose sight of that and solely focus on the financial gain is the moment your coaching ability will cease to develop.
Finally, embrace challenges and remember to enjoy it. Staying in your comfort zone blunts your development, whilst doing something challenging will usually progress you as a coach. An unhappy coach has no passion and a coach without passion does not inspire athletes.
Any other thoughts/comments?
I would greatly encourage all young squash players who want to make it onto the professional tour, to work on their physical capabilities. Link in with an S&C coach and develop all aspects.
A junior with greater physical capabilities has more options on the court and therefore can develop their level of play quicker.
The step up from the junior ranks to the senior tour is a big one if you have the physical foundations set this jump becomes a lot easier.
---
For more Squash related content, visit Sportageous.
This article was curated by Kinza Tahir, you can connect with her on Linkedin.