Suliman Safi on the rise of cricket in Afghanistan, his favourite players, and future stars of the game.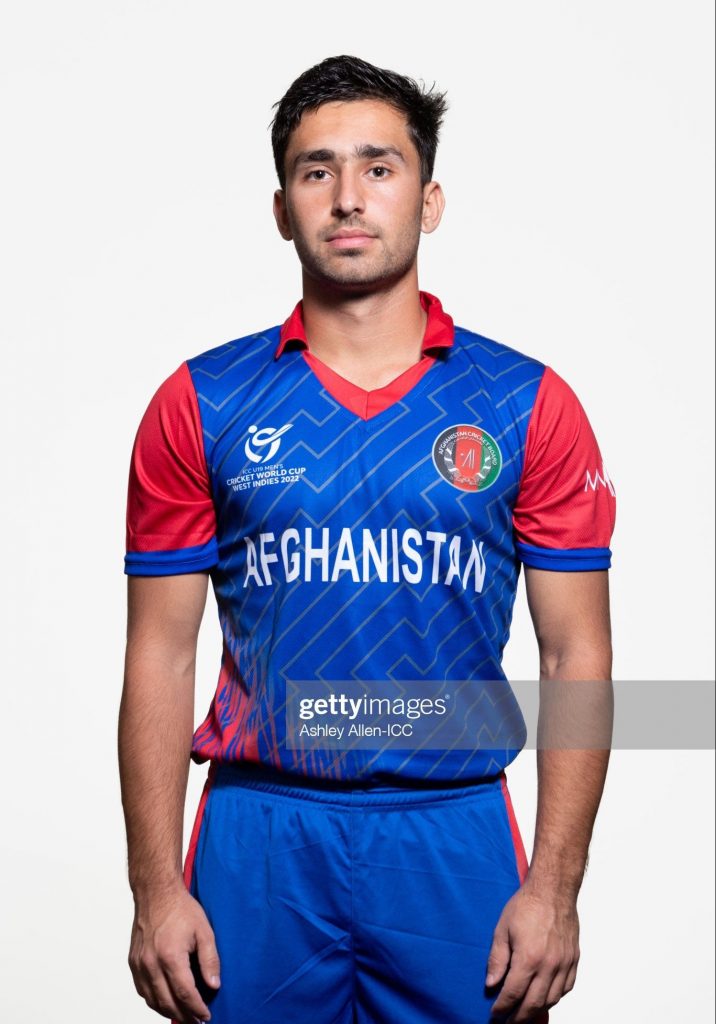 Liam Parker: Can you talk about your background and life outside of cricket?
Suliman Safi: My name is Suliman Safi, I belong to a middle class family – we are 7 siblings, and I am the fourth. I graduated from grade 12 with good grades, and hope I will proceed with higher education in the future. Currently my priority is cricket, as I am a professional cricketer.
How was your experience of the U19s Cricket World Cup in 2022?
It was pride to represent my country [at the U19s World Cup] as captain and lead the team to the semifinals. Furthermore, it was a good learning environment and the best experience of my life and I wish to have more of these experiences in life.
Previous U19s world cups have been the platform for future superstars (Joe Root, Virat Kohli, Kane Williamson, Steve Smith all represented their countries at past events). Is there anyone to look out for from the 2022 edition (apart from yourself!)? 
According to my knowledge the most likely to make it to the highest level will be: Haseebullah (PAK), Dewald Brevis (SA),  Yash Dhull (IND), Noor Ahmad (AFG), Izharulhaq Naveed (AFG), Salzmann (AUS), TJ Prest (ENG) BJ Bennett (ZIM) and of course my self.
Players like Rashid Khan and Mujeeb Ur Rahman have put Afghanistan on the map in world cricket, and with the U19s side making the semi final of the World Cup in 2022 the future also looks bright. What's next for cricket in the nation?
There are a lot of hopes for Afghanistan players for their future, and we hope that this new government (Islamic Emirate of Afghanistan) will allow and boost cricket in the region.
How have you managed to balance sport and education so far in life?
When I was a student in school it was a really difficult to give time for my cricket, but now cricket is my first priority and after that education, and all other priorities are secondary.
Do you think the ICC should encourage the growth of the sport in associate nations, and how?
I think the ICC should give a little more priority, matches, and funding to associate teams in order to encourage them to play cricket. Currently Afghanistan is full member team, but unfortunately our cricket still has funding issues, and many times our series and leagues are canceled due to funding issues.
You're already a professional cricketer, playing first class cricket within Afghanistan. What are you cricketing goals for yourself?
My first goal is to represent the Afghanistan National Cricket team in all three formats, and after that to play around the globe in every nation experience their cultures.
Have you had any setbacks on your journey so far, and how did you overcome them?
In order to achieve Goal, I set small small goals in order to reach my main Goal, such as U19, First Class, List A, Shpageeza which is already achieved, and next are Afghanistan National Team and other International leagues such as IPL, BBL, PSL and others.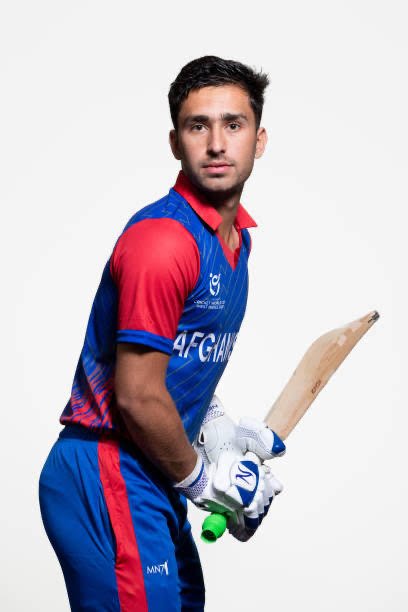 Who are your favourite cricketers, and why?
Kumar Sangakkara and Michael Hussey are my favourite players. First, they were also left hand batters, and second they were really calm, patient, composed, and very technical batters and were great representatives of their nations.
---
You can follow Suliman Safi and his cricketing career career on Instagram.