Zimbabwe women's cricket captain, Mary-Anne Musonda, talks about leadership, the future of the women's game, and giving back to her community.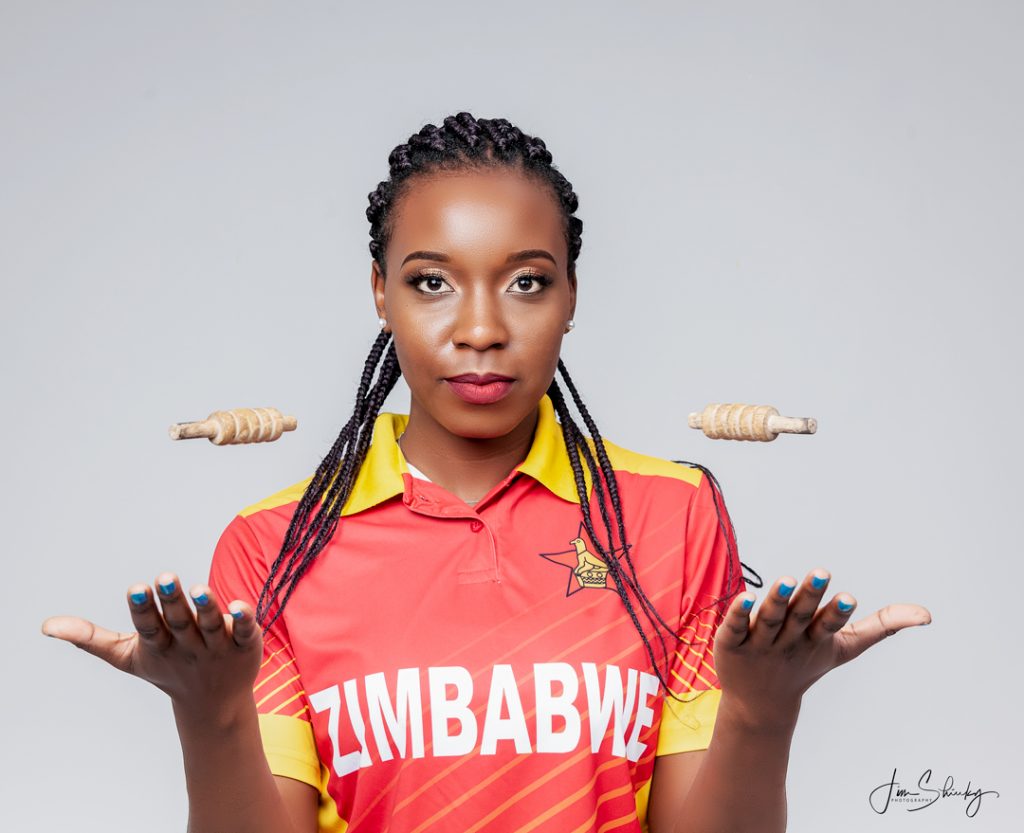 Liam Parker: Can you talk about your background and life outside of cricket?
Mary-Anne Musonda: I am 30 years old, born in Zimbabwe to a Zimbabwean mother and a Zambian father. I have a keen interest in development issues, specifically for girls and women in Africa. I have some academic background in development finance from the University of Cape Town. 
I'm also involved in literacy and numeracy  interventions for children in junior schools situated in remote areas of Zimbabwe. This intervention is supposed to teach kids the basic literacy and numeracy skills necessary to manoeuvre life. In the future, I hope I'll be able to merge my cricket experience and such educational interventions. Hopefully this gives generations to follow a good chance of making it in life while also being well rounded and influential individuals in their different spaces.
How often do you train? How important is physical fitness as well as technical skill to being a cricketer in the modern era?
I train most of the days in the week. Physical fitness is an integral part of the game. Our bodies go through a lot of stress during games. To better condition and strengthen the muscles, we have to prepare our bodies to be able to take in all that without breaking down or getting injured. Without adequate physical fitness, our muscles are prone to fatigue, muscle strains or injury, which can be career threatening.
With the game evolving so much I have witnessed some successful cricketers with technical skill that is not very sound. I have also witnessed some cricketers who are very sound with their technique but aren't so successful. I guess in the end it is about an individual understanding the kind of player they are and applying themselves in a situation to get the best out of who they are, and get out of a situation successfully.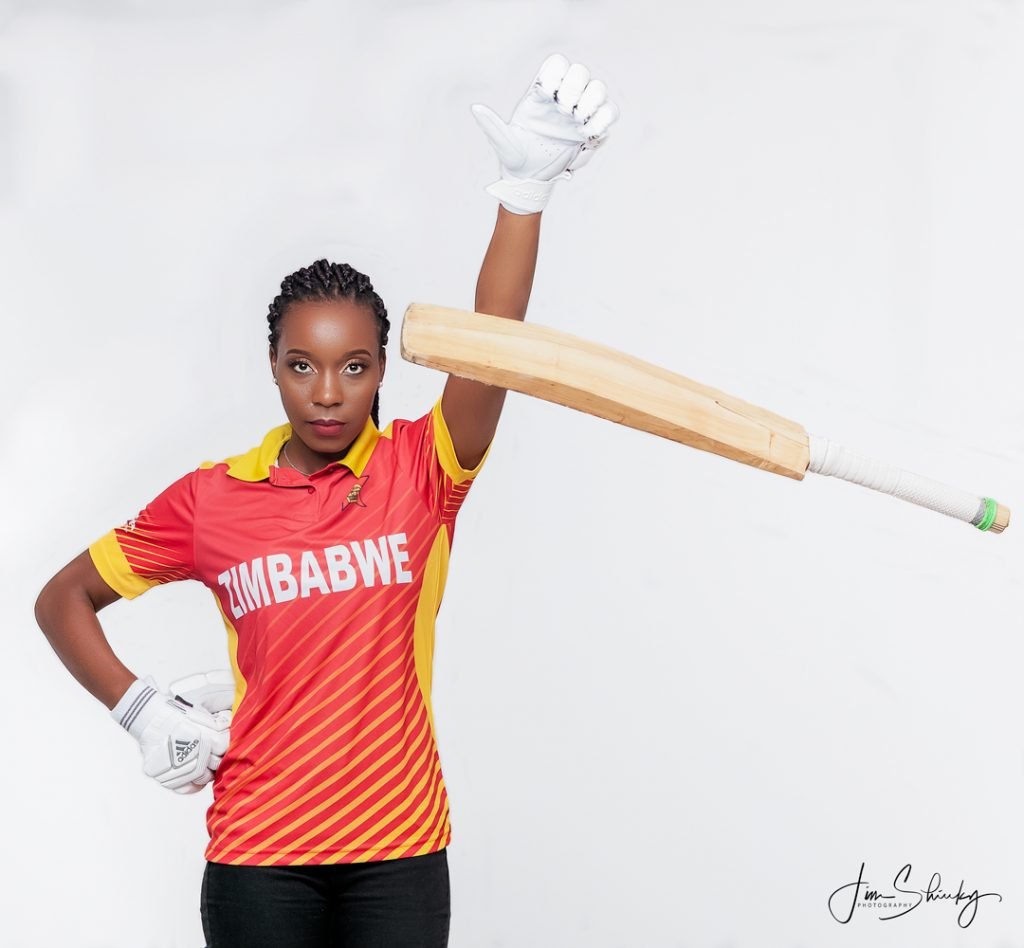 You've been captain of the national team for 4 years now – what does it mean to be a leader to you? What has been the highlight / biggest challenge of the job?
Mainly leadership for me has meant making intentional efforts to help the team focus on achieving a given goal in the long run or for a specific task, in a firm but fun way. Learning along the way with a bit of a thrill at times when I'm not sure of what to do is something I'm now comfortable with. So maybe the highlight is continuously finding ways of making adequate decisions for the team and for myself to be in good positions on field and off-field. Softer skills like communication and understanding individuals are also part of what I'm continuously learning as a leader.
What's the biggest thing that the ICC can do to promote women's cricket and cricket in associate nations?
I think having launched the 100% cricket initiative, the ICC has made a good first step in making cricket more inclusive for women and girls world over.
With a goal to reach 1 million women and girls involved in cricket, I think there is a lot of potential in communities and schools. This is for both member nations and associate nations. Probably focusing more on associate nations will be helpful in growing the game for women and girls, as member nations have a better blueprint of methods to reach and spread the game. 
Strategic interventions may be needed to build all encompassing programmes (i.e playing, administration, governance, media, officiating) that will give women and girls an opportunity to own the narrative of growing and spreading the game the best way they can. 
To sum up, efforts (funding, opportunities, general conversations, talking points, structural changes in organisations) need to be made for women and girls to have an inclination to cricket and feel that it is also a sport for them.
Have you had any role models / mentors in your cricket career? How did they help you?
Yes, I have the privilege of working with Rebecca Rolls at the moment, who is my ICC given mentor. She has worked with me for a couple of months now for everything cricket and not cricket. As a woman who played for New Zealand/White Ferns, I am learning about women's cricket because she has walked the path I am currently walking. It is a huge honor to get a glimpse into her lived experiences in cricket.
My mother has played a crucial role in my career as well. She has helped me nurture my perspective of life and its many turns.
How was your experience of being a cricketer through Covid?
Covid really wreaked havoc. Not being able to be outdoors or with others affected personal and team training schedules. We were all in unchartered waters, because we didn't know what to do and for how long we had to cope with it. 
From doing exercises and fitness in our yards to being confined in bio-secure bubbles for games, to games being played behind closed doors, I can say the whole experience was unique though mentally draining. It took a lot of getting used to, to play the game.
Thankfully now things are close to being normal again.
You've spoken previously of your desire to get Zimbabwe into the top 10 in the ICC rankings. You're sitting just outside currently – what's the goal for the team going forward?
Our goal is to play and perform better with every game we will play until the next set of qualifiers. We have an appreciation of what competition feels like after being given an ODI status and also playing in the global qualifiers recently. 
Our performance gave us an indication of where we are and we can definitely map a way forward here onwards. 
We ought to horn our skill all round to be competitive against bigger teams and this will take some serious hours which we will have to put in.
Why cricket, and were you good at any other sport growing up? Who is your favourite player?
It's so simple, I just fell in love with it when I was 14. Basketball and hockey were my favorite sports and I can recall my hockey coach pointing me in cricket's direction, in high school. Hockey was my main sport in that season. However, my hockey coach asked me try out cricket as well, after his friend who was the cricket coach, asked him to tell me try it out. I enjoyed the game when I learnt it and got to enjoy it more when I played games.
My favorite player is Charlotte Edwards. Probably my all-time favorite as well. I modelled my game around her growing up, and enjoyed watching her compete and win games for her team. I like how she composed herself especially the way she built her innings and led her team as a skipper.
What's on your music playlist right now?
Well it's a mixed bag with genres from hip hop, gospel, Zimbabwean music, and amapiano!
Nkosana Daughter and Master KG – Dali Nguwe
Zakes Bantwini – Osama
Sinmidele – Amen and Amen
Anne-Marie – 2002
Nutty O – Handipere Power
Feli Nandi – Handidi Newe
Minister Mahendere – Mutsvene Muri Ishe
Emily Sande – Family
Emmy Meli – I am woman
---
You can follow Mary-Anne Musonda and her cricketing career career on Instagram.