Evan Hau is a professional rock climber from Canada. In 2020, Evan Hau became the first Canadian to climb a grade of 5.15. Graduating from Queens University, Evan has been a part of its Climbing Club and has been climbing since then.
In this exclusive, Sportageous caught up with Evan to talk about climbing in Canada, his future plans, overcoming physical and mental barriers and much more.
Kinza Tahir: Tell us about yourself outside of the climbing world?
Evan Hau: Nearly all of my free time is devoted to climbing, even if that means sitting at home watching climbing videos and dreaming of future trips. Outside of climbing, I offer private tutoring for math, physics, and chemistry which keeps me pretty busy.
I work with students from around the world online, and also in my local area in Calgary, Alberta. I have always enjoyed academics and providing tutoring has been a great fit for me.
How did you get involved in climbing?
I grew up in the Canadian prairies and rock climbing was never an activity that crossed my mind. When I went to university at Queen's in Kingston, Ontario, I saw that they had a climbing club.
It looked fun and I wanted to try it out. There is not a lot of outdoor climbing around Kingston either but I was able to go on trips through the climbing club and it was also the first time I was exposed to indoor climbing.
The small local climbing community in Kingston and at Queen's at that time was super friendly and I was drawn in. I climbed reasonably well for a beginner but I was definitely not an instant prodigy; I just really liked the sport and kept at it.
Tell us about your college career. How was your experience being part of Queen's University's Climbing Club?
I grew up education-focused and I spent a lot of time studying during university. I had initially joined some other clubs as well but eventually, all of my free time was spent either climbing or socialising with the climbing club.
The Queen's Climbing Club offered subsidised lessons and trips which helped me greatly. Robert Chisnall was a great local mentor who tirelessly volunteered his time year after year to help new climbers.
The group was very welcoming to anyone and it was the local community that really persuaded me to pursue rock climbing. I never planned to make rock climbing an integral part of my life but I grew to love the sport so much that I decided to move to Calgary after graduation to be near the amazing climbing venue The Bow Valley.
In contrast, I have experienced the overall Canadian and global climbing community to be far less inclusive of newcomers.
As the sport [of climbing] continues to grow, I hope new climbers will be able to behave responsibly which also means current climbers setting good examples for new climbers.
How do you think climbing is perceived in Canada? How do you think the sport has grown over the years?
As a sport, climbing is still relatively small in Canada and will never grow to be as big as hockey but there has been enormous growth since I started in 2004. The largest growth is in indoor climbing but that has trickled into outdoor climbing as well.
When I talk to people who do not climb, they generally seem pretty excited and interested to hear about it and try it out. COVID-19 has paused some of the growth, but I think it will resume quickly.
More people are aware of rock climbing now including land managers and parks officials. It is different across the country, but in Alberta, climbers are generally regarded as reasonably responsible users of the outdoors, however, we are walking a fine line and it will not take much for that perception to shift and access to become threatened.
As the sport continues to grow, I hope new climbers will be able to behave responsibly which also means current climbers setting good examples for new climbers.
You are Canada's first 5.15 climber. How do you think existing routes and even exploring new ones have elevated your climbing journey and experience?
Being able to climb existing routes is very important. I never would have come close to becoming the climber I am today without the hard work of route builders who have put up countless gems for people to climb.
I have always had a sense of adventure to try routes that are not always the most popular which forces me to discover my own beta instead of just doing the same sequence everyone else does.
As I started building my own new routes, the understanding of what movements work for me and what does not, and being able to figure out how to use rock features that may not necessarily seem like they should be holds at first, has helped me eye up potential new routes.
After climbing for 16 years, I still do thorough self and partner checks before starting every climb, I inspect my gear regularly, and I always review my systems and plan if I need to do any rigging such as during a day out bolting a new route.
How and why did you decide to pursue climbing over engineering? How did that transition take place?
Originally for me, climbing was just meant to be a fun activity to do on weekends and occasionally after work. Over time I found myself daydreaming about climbing more and more while at work.
All I wanted to do was go rock climbing. During the financial crisis recession, there was not much work available and I made the decision to take a year off work to travel for climbing. I visited various places around Canada and the USA and also spent 3 months in Kalymnos.
It was an amazing experience and climbing grew into a lifestyle. Shortly after returning home, I discovered my new and current profession providing private tutoring for math and science which has given me more time to pursue climbing and continue to climb at a high level.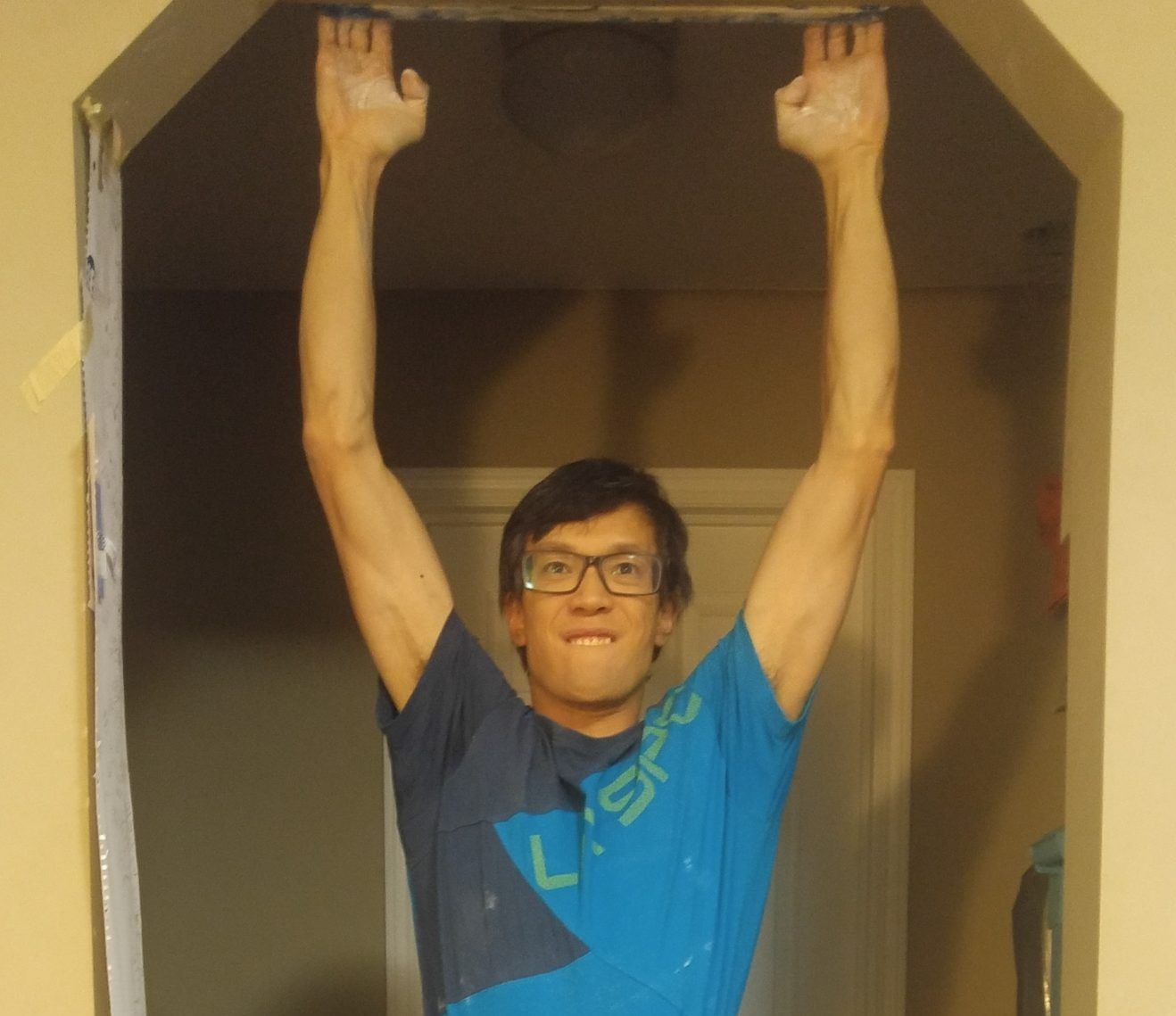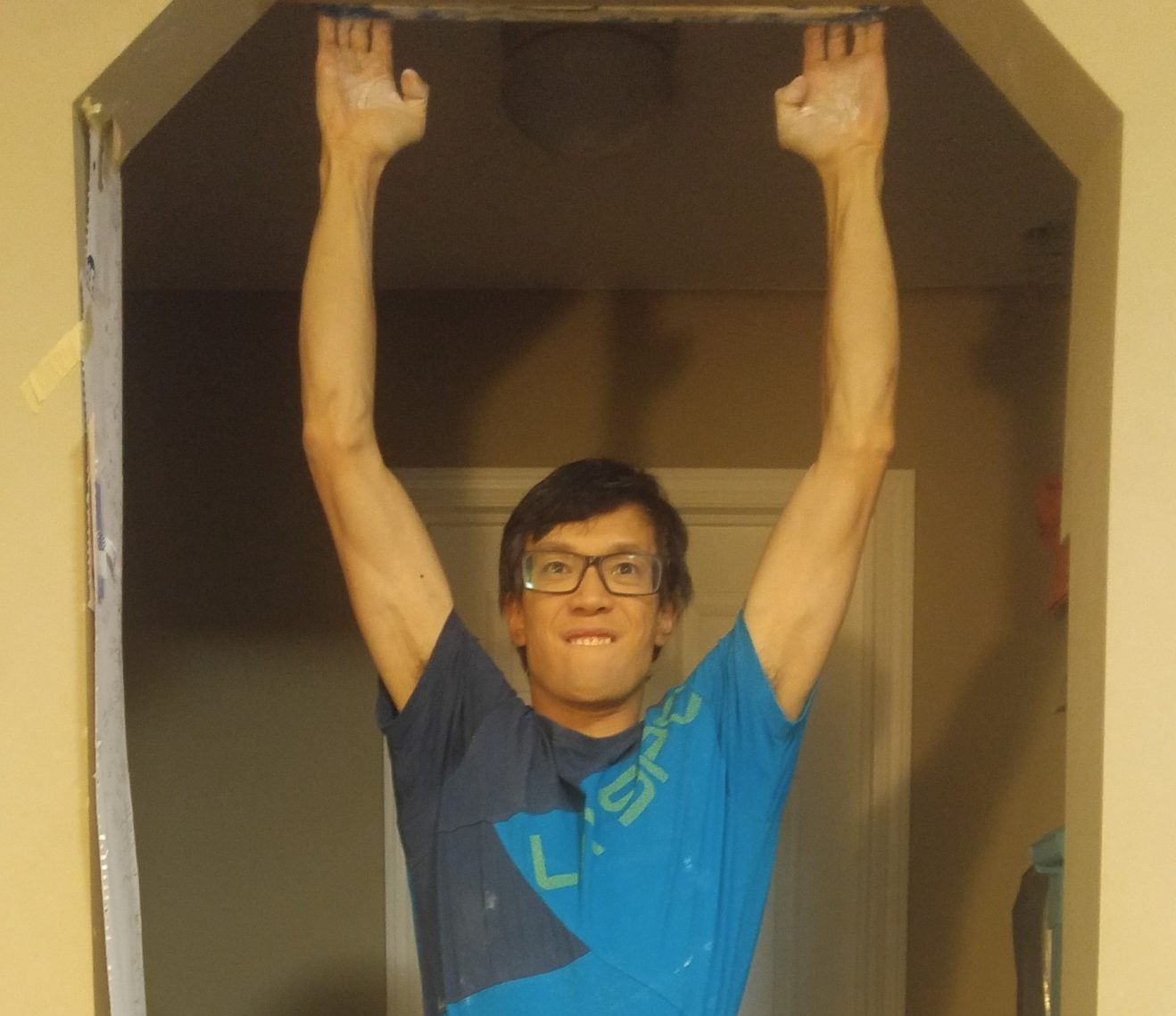 Who is your favourite climber of all time?
Chris Sharma. He was at the top of the climbing world when I started climbing in 2004. I definitely looked up to him as a climber and likely modelled a lot of my climbing style around his.
I have fond memories of watching various Dosage and other climbing films of the time back in the Queen's Climbing Club and Chris Sharma was always featured.
After climbing for 16 years, I still do thorough self and partner checks before starting every climb, I inspect my gear regularly, and I always review my systems and plan if I need to do any rigging such as during a day out bolting a new route.
What do you think are the key points to remember on avoiding injuries during a climb?
I have suffered various injuries in the past few years and throughout my climbing career so perhaps what I am doing is not enough but whenever something starts to not feel quite right or feels painful, I try to quit for the day and take a rest day the next day.
It is hard to do sometimes and does not always happen if I just really want one more attempt on my project and the conditions are good; however, I tell myself it is never worth a potential injury which can set me back for weeks or months.
If I find beta on a route that seems like it has potential for injuries I will always try to find a different way even if it ends up being a little bit harder. If I can not find a sequence that is less injury-prone, I would consider walking away from the climb.
After climbing for 16 years, I still do thorough self and partner checks before starting every climb, I inspect my gear regularly, and I always review my systems and plan if I need to do any rigging such as during a day out bolting a new route.
There are many physical qualities required to become a top climber, what in your opinion are the most essential?
Being strong physically definitely helps but I'm not sure any specific physical qualities are better than others. I've seen too many climbers of varying body types and strengths achieve incredible feats to ever think any specific physical attribute is a requirement.
Climbing terrain also varies so much that some physical qualities that are great on one climb may not help much on a different climb. I think understanding my individual strengths and weaknesses and being able to apply and adapt that to particular projects I am working on helps a great deal.
If I attempt the same beta as someone else with totally different strengths and skill set than me, it probably is not going to end well. I grew up playing basketball and I have pretty dynamic legs which has led me into a more dynamic climbing style.
When I climbed Sacrifice, I was unable to do a lot of the moves dynamically and I had to train specifically for more static movement.
Your mental resilience is always challenged when you are testing different routes with the ever-changing weather. What is important, in your opinion, to keep in mind to develop the confidence to overcome potential mental barriers when climbing?
I try to focus on always having fun regardless of the outcome because that is the reason I climb in the first place. If I am having fun, then my day is a success.
If I let my entire day be ruined because I did not send or because I did not perform as well as I hoped that day, then rock climbing becomes more of a chore than a fun activity. I love climbing in good conditions, but I have accepted that I have no control over the weather and try to make the most out of each day.
On Sacrifice, it was always unpredictable what the conditions would be. There were days where I thought I could send but after arriving at the cliff, I would find the crux unclimbable due to wetness.
I tried to not get too excited on the hike up in case conditions were bad when I arrived. If it was too wet for a redpoint try then I would spend the day just practicing the dry sections to be better prepared for next time the conditions were good enough to go for a redpoint.
I have felt the happiest for the longest after climbing Leviathan at Acephale, which was my first 5.14. It was the first time I committed to a project that I was not really sure if I could ever send.
What has been the highlight of your career and why?
I have felt the happiest for the longest after climbing Leviathan at Acephale, which was my first 5.14. It was the first time I committed to a project that I was not really sure if I could ever send.
It was the first time I went through the whole sport climbing project process, with the ups and downs, not being able to even do all the moves at first, going through the mental struggles. I was so happy when I did it!
These days, I have come to realize that there is always a next project to work on regardless of if and when I ever send whatever my current project is. It is a perpetual cycle and I do not feel as much stress about my current projects as I used to.
How do routes and climbing techniques differ at the Coliseum compared to the rest of the Bow Valley?
The Coliseum features longer routes up to 45m at a sustained gently overhanging angle. Most routes at the Coliseum do not have great rests. There is a lot of variety in the Bow Valley, but most of the walls do not have the consistent angle that the Coliseum has.
The approaches in the Bow Valley tend to be quite strenuous and the Coliseum is no different with a 1.5-hour approach which has 650m of elevation gain and some scrambling sections.
The approach is well worth it though, to be in the stellar position overlooking the Bow Valley in a giant amphitheatre!
How has COVID-19 changed your climbing, training and fitness routine?
I have been quite fortunate in that COVID-19 has not really impacted my life very significantly other than training at home during a brief two-month lockdown in Alberta. Usually, in the winter, I would train at the climbing gym 3-5 times a week in between climbing trips.
I also typically take 4 to 6 weeks completely off climbing in the winter. During the summer, I hardly train in the gym at all. Prior to COVID-19, I had already taken my annual break and had planned to train hard in the gym.
With the lockdown, instead, my wife and I switched to a fairly effective at-home training routine. At the start of May, restrictions were lifted in Alberta, and I spent most of the summer climbing outside, as usual.
My wife is my main climbing partner and we mostly climbed at new crags or quiet crags this summer. As winter is approaching again, I am planning on doing most of my training at home, with only a few sessions at the gym.
What are the most important aspects of one's training process?
I think the most important thing is being able to stick to the plan. There are a lot of great training methods available but I think I need to train consistently over a longer period of time to see real gains.
That means I make sure I actually enjoy doing the exercises I intend to do before committing to a training regimen. If I do not actually like the exercises in my training plan, I will just end up finding any excuse to skip a training day and in the end, I will not get anything accomplished.
Working on weaknesses is always good, but I also like to work on my strengths because improving and utilizing my strengths is what allows me to break into new grade barriers. Setting goals and having a particular project I am training for helps a lot to keep me motivated.
What is your preparation like for after the pandemic is over? What are your plans for the near future?
Right now, I am happy to live in a place like the Bow Valley which has a lifetime of climbing for me. The fall season is still going strong right now in 2020 and I have a lot of projects to look forward to next year as well.
Usually, I like to travel in the winter, but this winter I have no plans to travel and plan to train mostly at home. There is a lot of uncertainty in the world right now and like many, I can not make any concrete plans with all the uncertainty.
What has been the most challenging moment of your career and why?
Dealing with injuries has definitely been the most challenging. In the past, I have suffered A2 pulley injuries in the ring and middle fingers of both hands, a hamstring injury, an oblique injury, and most recently a knee injury.
All of these injuries have forced me to take a step back and take some time off climbing. It sometimes feels there is nothing I can do other than focus on rehab and hope for a speedy recovery.
Injuries can be really hard to deal with so it is incredibly important to take steps to prevent them from happening in the first place!
What advice would you give to aspiring and emerging climbers?
There are many paths to take in climbing, follow your passion, keep it fun, and if times ever get challenging, try to remember why you became interested in climbing in the first place!
---
Follow Evan Hau on Instagram, Facebook or visit his website here.
For more Climbing content, visit Sportageous.
You can follow Kinza Tahir here on Twitter.