Vusumuzi T Sithole is a 27-year-old cricket coach from Zimbabwe, with a passion and love for the game.
We caught up with him to talk about his career and aspirations alongside the current state of Zimbabwe cricket.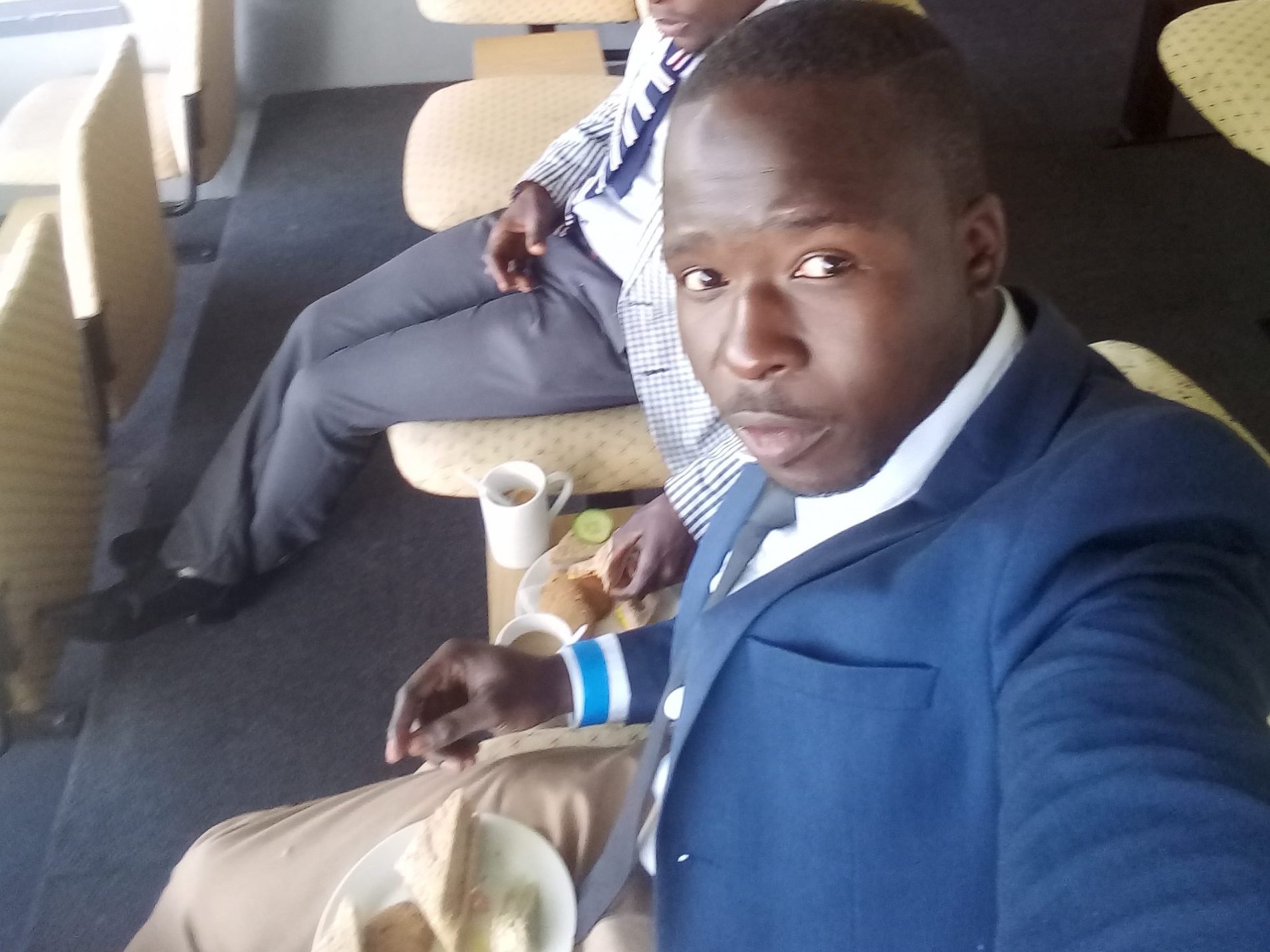 Zushan Hashmi: Could you give us a brief introduction of yourself?
Vusumuzi T Sithole: My name is Vusumuzi T Sithole and I'm a Zimbabwean by birth. I was born on the 26th of November and currently reside in Bulawayo, the second-largest city in Zimbabwe. I am a right-handed batsman and an off-spin bowler. I'm also a holder of a Cricket South Africa Level 1 coaching certificate.
Tell me about your life outside of cricket?
Growing up I had to balance between cricket and family, and till this day I usually spend most of my time with family. I have a supportive girlfriend, who is the mother of my two-year-old son too.
Apart from cricket, I also make a living through the sale of mobile gadgets. I can say that I am an entrepreneur at heart and I like facing new challenges.
How did you get involved in cricket and cricket coaching?
I started playing cricket in 2002 when I was still studying in primary school. From the moment I held a bat in my hands, I fell in love with the game.
I spent most of the days playing cricket with my neighbourhood friends. We didn't have much when it came to equipment but we improvised with homemade bats and tennis balls. We'd play cricket till we couldn't anymore.
I played cricket at St Columba's high school too from 2006 till 2009 but I had to focus on my studies. That alone put me under a lot of pressure on me, so I sacrificed sport and wasn't able to reach my fullest potential due to all of that.
In 2014, I started playing cricket again. The long lost love was rejuvenated, I joined a local club called Gampu Lions Cricket Club in Mpopoma. After playing for a while, I started coaching at a primary school in Bulawayo (Khumalo Primary School).
After having coached for a year and a half there, I decided to venture into coaching. In 2016, I went to South Africa and registered for a Level 1 coaching course with Eastern's Cricket.
In September 2016 I received my accreditation from Cricket South Africa as a level 1 coach. For the past 4 years, I've been involved in the local cricket setup in Bulawayo. I'm also acting as an Assistant Coach at Gampu Lions Cricket club and am also part of the first team.
The highlight of my short career came in 2018. I got a 3-month stint in Zambia at Sentinel Kabitaka High. It was an eye-opening period as I had to introduce cricket to a society that hadn't been exposed to the game before.
Are you a batter or bowler, and are you a batting coach or bowling coach?
I would say that I am a bowler who can bat although the past season I opened the batting on six occasions, with an average of 32 and a strike rate of 125 in six innings. I prefer the position of bowling and fielding coach.
What are the opportunities for cricket coaches in Zimbabwe?
Opportunities in Zimbabwe for a new breed of coaches are few. Over the past few years, there's been a decline in the number of schools that play cricket, the most affected being the high-density areas.
One telling factor that had a negative impact on cricket is the instability of the economy. Private schools are the only institutions that can afford to hire cricket coaches.
In countries like Australia, England and South Africa, there are systems that promote coaches from the grassroots level until the national level. These structures are supported by the governing body and a lot of finance is put into the setup.
Due to the crumbling economic state in Zimbabwe, grassroots development has suffered the most. Like any other sport, cricket in Zimbabwe has suffered due to less investment too.
There are a few facilities to cater to the upcoming breed of players, coaches, umpires and analysts. For example, in Bulawayo there are only four cricket grounds to cater to thousands of aspiring cricketers and the number of contracted coaches compared to the pool of players is way too low.
Many players and coaches of Zimbabwean origin have since left the country in recent years due to the unavailability of opportunities. Many are based in South Africa and other neighbouring countries.
What are your thoughts on Zimbabwe cricket, it is understood that the sport has declined significantly in the country?
Cricket in Zimbabwe has been on a decline for a number of years both internationally and locally. This may be due to the number of games that the List A and First Class teams play.
For a couple of seasons, the number of games played had been far less, compared to any other cricketing nation. The absence of investment has also had a negative impact on the development and progression of players within the set structures.
For example last season, in the local Bulawayo league the Third league teams only played a total of 15 games each and they only play the T20 format. This also has an impact on the type and character of players we develop as a nation.
For Zimbabwean cricket to return to its glory days, there are a lot of changes that have to take place. One change that can surely work is an all-round overhaul. New structures and the development of infrastructure to better suit the players as they progress to international cricket will also be key.
Like any other sporting team of the 21st Century, Zimbabwe cricket has to invest in scientific and technological advancements that will help in player and coach development.
Can you tell me about the challenges that you face as a cricket coach in the country?
As a cricket coach in Zimbabwe, we face many challenges. These hinder the progress of the players too. As a coach getting basic coaching equipment here in Zimbabwe is difficult too.
I depend largely on buying second-hand equipment from South Africa. This is because brand new equipment is really expensive.
Another challenge is the availability of playing equipment for upcoming players. Many come from disadvantaged families and they can't afford to buy full kits.
Infrastructure is also limited here in Zimbabwe. There are very few facilities to cater to cricket playing individuals.
You have aspirations of becoming a sports analyst, tell me about that?
After getting my CSA accreditation, I stumbled upon this newspaper column which had stories of the sporting legends from different disciplines and how they got into analysis after their playing days. That inspired me to focus on other avenues apart from coaching.
What I also like about being a sports analyst is you get to work with different individuals from different sports disciplines and use the latest scientific and technological advancements when analyzing data.
Analysts play a crucial role when teams are preparing for tours or high profile games.
I think there's room for upcoming sports analysts within our sporting set up in Zimbabwe. Many countries are now embracing the use of technological aids from club level up to the national team level and if Zimbabwe does that too, many individuals might find themselves employed in the sector.
Who is your all-time favourite cricketer and why?
My favourite player is Steven Smith, the former Australian captain. He's one cricket player who has transformed into the best over the last decade. From a leggie to a top-quality batsman.
What inspires me the most, is the manner at which he scores his runs and makes it difficult for the bowlers to get his wicket. During the Ashes, he was the wall that kept the English at bay.
What are you doing during the pandemic? And how are you managing your time/career?
Like any cricket addict, I am aching for some action. I usually find myself doing a whole lot of shadow batting and watching past bilateral series' on YouTube.
I am also spending most of my time with my nephews. Teaching them a thing or two about cricket, especially the basics. I just can't wait for the Cricket World Cup!
Any other thoughts or comments?
Fight the pandemic, zero down new transmissions and stay alive!
---
You can follow Vusumuzi T Sithole on Linkedin.
For more Cricket content visit Sportageous.
Noor Shafiq assisted in the curation of this article. You can follow him here on LinkedIn.