Pappie Jones is a football coach and also the founder of Soccer Ambassadors, a sports NGO in Liberia.
He uses football to develop players in the country and provide avenues for the youth to overcome the trauma of the Liberian civil war.
Pappie took out time from his very busy schedule to share his own story and more about Soccer Ambassadors.
Zushan Hashmi: Tell me a bit about yourself and Soccer Ambassadors?
Pappie Jones: I am Pappie Jones from Liberia. I'm a football coach and the founder and director of Soccer Ambassadors. Soccer Ambassadors is a not-for-profit organization that is developing the untapped talent of underprivileged children, boys & girls by helping them achieve their potentials on and off the field.
Tell me a little bit about your own football journey?
 I start playing football from the community U-12 team, elementary school team, junior high school team, senior high school team and the 3rd division team in Liberia.
I was not able to continue playing because of an injury that ended my career.

How did the idea for Soccer Ambassadors come to be?
The idea of Soccer Ambassadors came to be after the 14 years of the bloody civil war in Liberia. I said to myself, since our nation, Liberia, has gone through a civil war and many lives were lost, our young people are traumatized and lacking guidance.
Soccer Ambassadors is there to assist, encourage, direct and give hope through the universal language of soccer.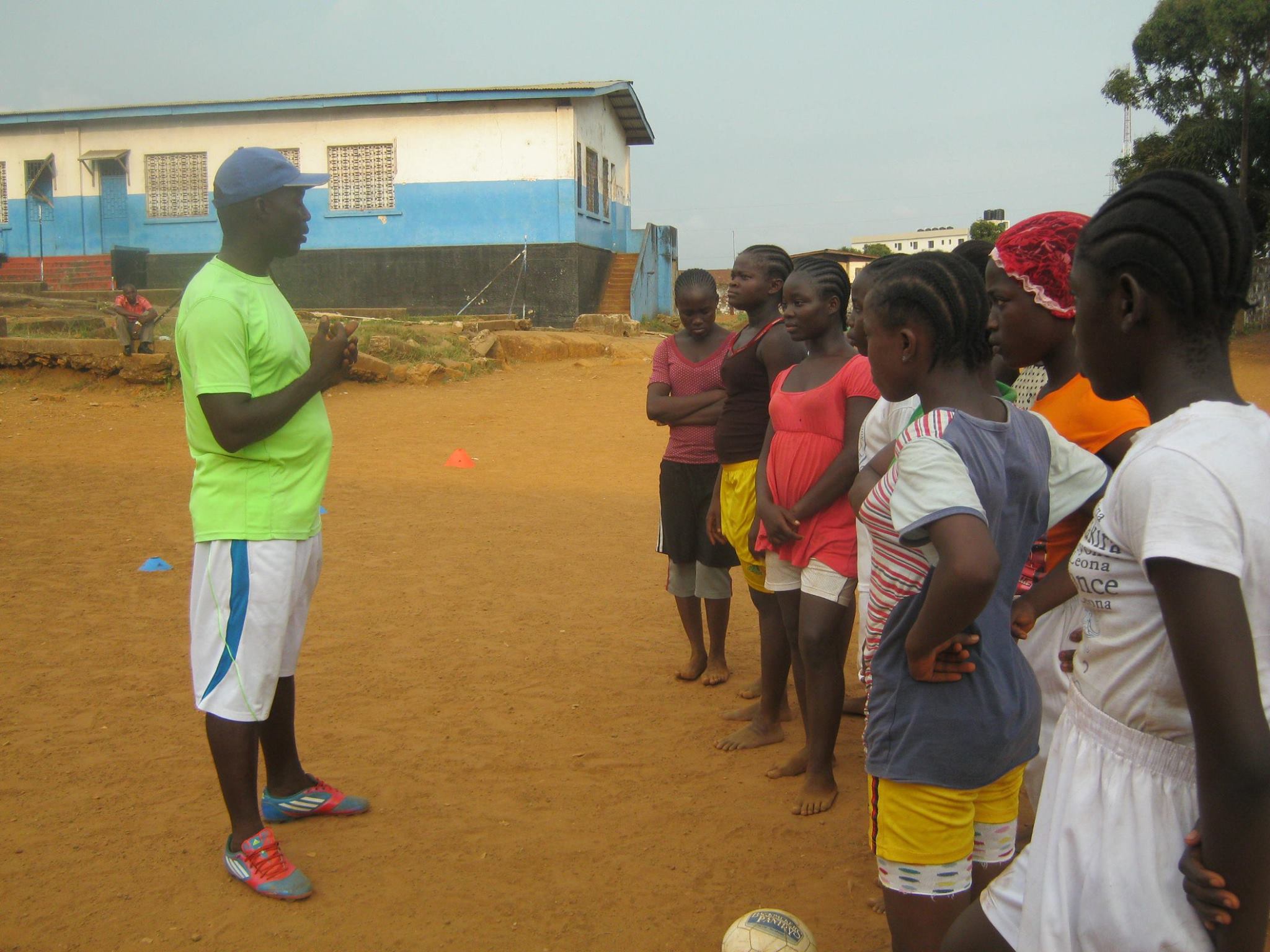 What do you do at Soccer Ambassadors?
We run football clubs for boys & girls, this includes soccer academies, coaching clinics, soccer camps, tournaments, and leadership & mentorship training programs
What are some of the biggest challenges of running the organization?
A lack of education, scholarships and opportunities both home and aboard, the lack of proper transportation and minimal practice venues.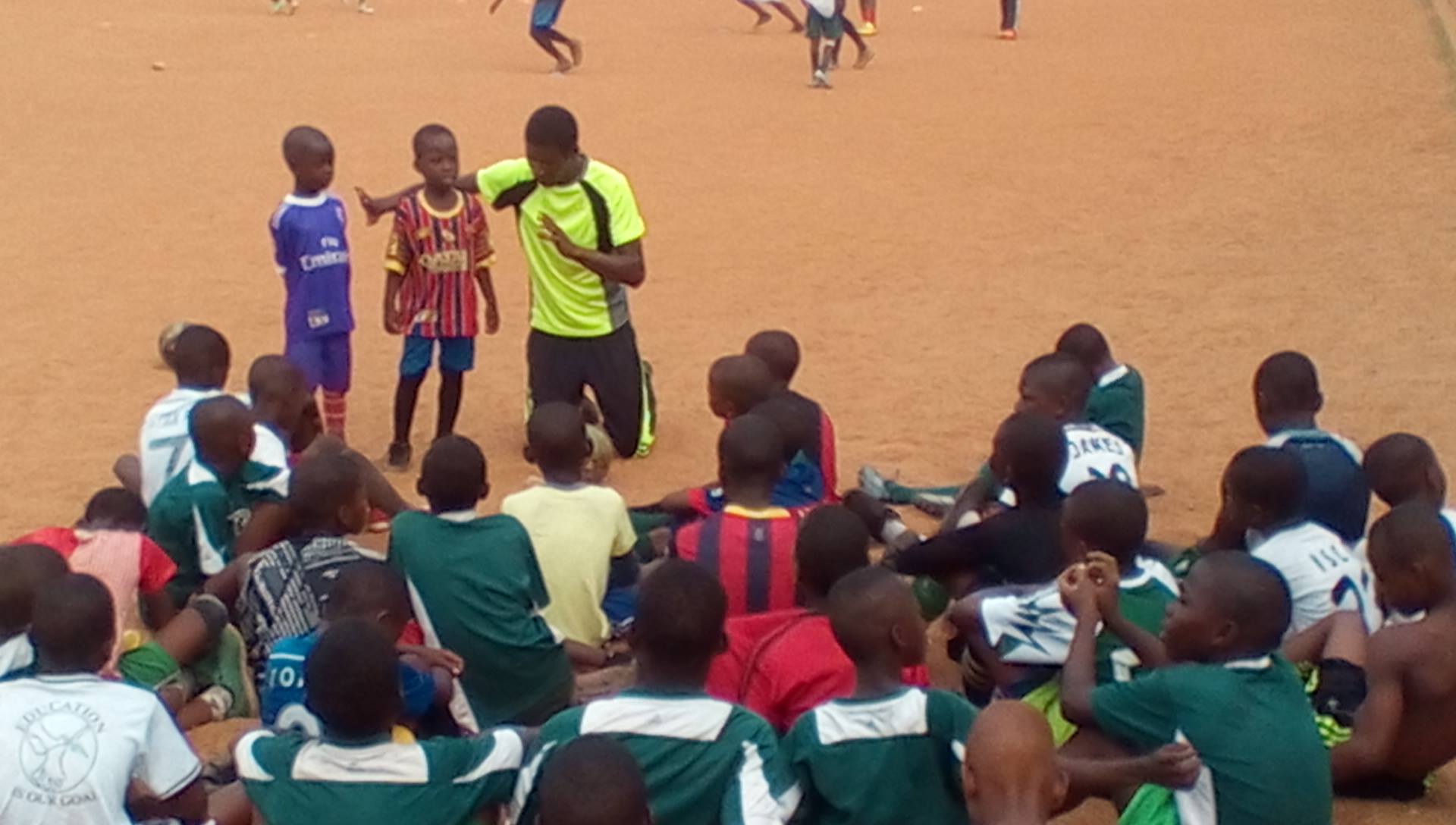 How do you utilize football to assist underprivileged children?
 We utilize football to assist underprivileged children, by developing them physically, morally, mentally, socially, intellectually and emotionally so that they can become capable individuals and positive role models for Africa's youth.
And how does the game enable you to address issues such as HIV, rape and education?
By creating awareness of these issues through football tournament or games.
Considering that your president is the legendary African footballer, George Weah, is there enough being done to support organizations like yours and football in general in the country?
Simply put, no.
And what is it like for other organizations towards Soccer Ambassadors?
Other organizations have provided training for our coaches and technical staff, which has been very beneficial.

What do you think will enable your organization to grow even further?
Essentially, by partnering with other international organizations that will add value to what we are doing.
Tell us a little bit about Liberian football, and where it stands now?
Presently, Liberian football is taking a different shift, because of the new leadership, which is working very hard to support grassroots football and female football development in Liberia.
Because of the new leadership, our under 16, 17 and 20 national teams, both male and female, are participating in CAF, and World cup preliminaries rounds, alongside other international tournaments.
If people would like to support or assist you what can they do?
We need support or assistance in the following areas:
a) practising venues such as team practice grounds and team camps

b) transportation such as buses
c) Scholarships for young footballers, both home and abroad.
Do you have any programs that you are running during the Coronavirus Pandemic to assist youngsters and vulnerable people?
Yes, presently we are reaching out to male, female players and vulnerable people in Liberia by providing them with food items.
Furthermore, we are looking for any humanitarian help to reach out to hundreds of other players and vulnerable people.
Any other comments or thoughts that you'd like to share?
No.
---
You can follow Pappie Jones on twitter.
For more Soccer or football, visit Sportageous.
This Article is written by the Sportageous Editorial Team.
Noor Shafiq assisted in the curation of this article. You can follow him here on LinkedIn.