Ecuadorian table tennis player, Alberto Mino, talks about the Tokyo Olympics, being Ecuador #1, and the psychology of table tennis.

Liam Parker: Can you talk about your background and life outside of sport?
Alberto Mino: I was born in Guayaquil, Ecuador, on 21th August 1990. 3rd of four siblings. I started with 8 years old to play table tennis and as everybody at the beginning it was just for fun to spend some time with your friends. After keep practicing for a while I could feel that I was good in table tennis playing at first for my club, then city and then for my country. Outside form the table tennis I enjoyed a lot to play soccer with friends, go to cinema or listen music. 
How did you get into table tennis? Do you excel at any other sports?
I've started with table tennis because in my school with needed to pick an sport to practice it. There were many sports like basketball, soccer, volleyball, swimming, but I stayed to play table tennis. Actually in soccer I was not so bad, but I did tried it more seriously. 
What's been the highlight of your career so far?
Well most of my titles are my region. I have won 4 times in a row the south American singles championship. Also I won 3 gold medals in the bolivarian games in 2017. I was runner up in the Latin American Championship in 2016 and of course qualifying to the Olympic Games in tokio 2020 is a highlight because no other Ecuadorian table tennis men has done it before
Is there a mental side to table tennis? How do you deal with adversity?
I think that table tennis is a thought mental sport. Not only because we need to keep focus at all the time and in important situations but to control the pressure, anxiety and many other mental topics that comes around, make it difficult to handle. 
I'm working with sport psychologist for a while already and it helped me a lot to control those situations and been ready for any hard situation. But also not forgetting that Table Tennis is a sport and we need to enjoy it.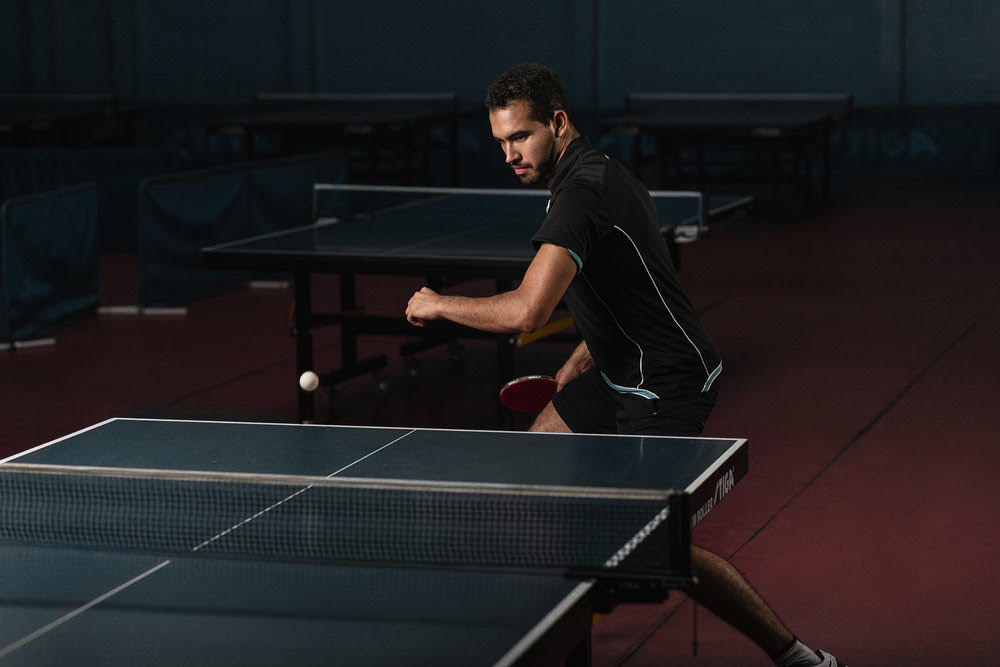 Has the technology in the game changed drastically during your career?
I personally think that in that field we have not changed that much. There were changes, yes, but I don't feel that the technology has really get into Table Tennis. Maybe because the technology need a lot of resources and time investment. But I hope that it gets more into it in the next years.
You first entered the top 1000 as a teenager in 2005. How did you manage to support yourself in your younger days? When did you realise table tennis could be a career?
Yes, back then I was more focus on my personal results on my age tournaments. So that kept me motivated to practice hard.  And I feel that it could be a career when I moved from Ecuador to Europe. I could realize that there were many leagues around the world and that people make it professionally. Coming to Europe help me to open my eyes and motivated me to be one of the best players in the world.
You're the Ecuador #1 ranked player. What's the quality of the game like in your home nation?
I have to say that we are changing the way that we are watching the Table Tennis. As I have told in the previous question, before nobody know that somebody can make a professional career out of it. So I will say that the quality of the table tennis in Ecuador is getting better.
How Do you have any current or former favourite players and why?
Yes, many of the players that I see them in the tournaments were my idols. Like J. O. Waldner, Timo Boll and Jorg Rosskopf.
Finally, any advise for younger players?
That table tennis is such a nice sport, that can give nice life experiences.  If you want to get better at anything in life you need to be committed and practice hard. That the hard work with the time pays back. 
---
You can follow Alberto Mino and his table tennis career on Instagram.