Serena Williams is arguably the greatest tennis player of all time. She has won 23 Grand Slam singles titles, the most by any player in the Open Era.
Up until 2018, she went 23-6 in Grand Slam finals, an outstanding record that often gave Williams an air of invincibility on the court, but with her recent form, can she get over the line at the Australian Open 2021?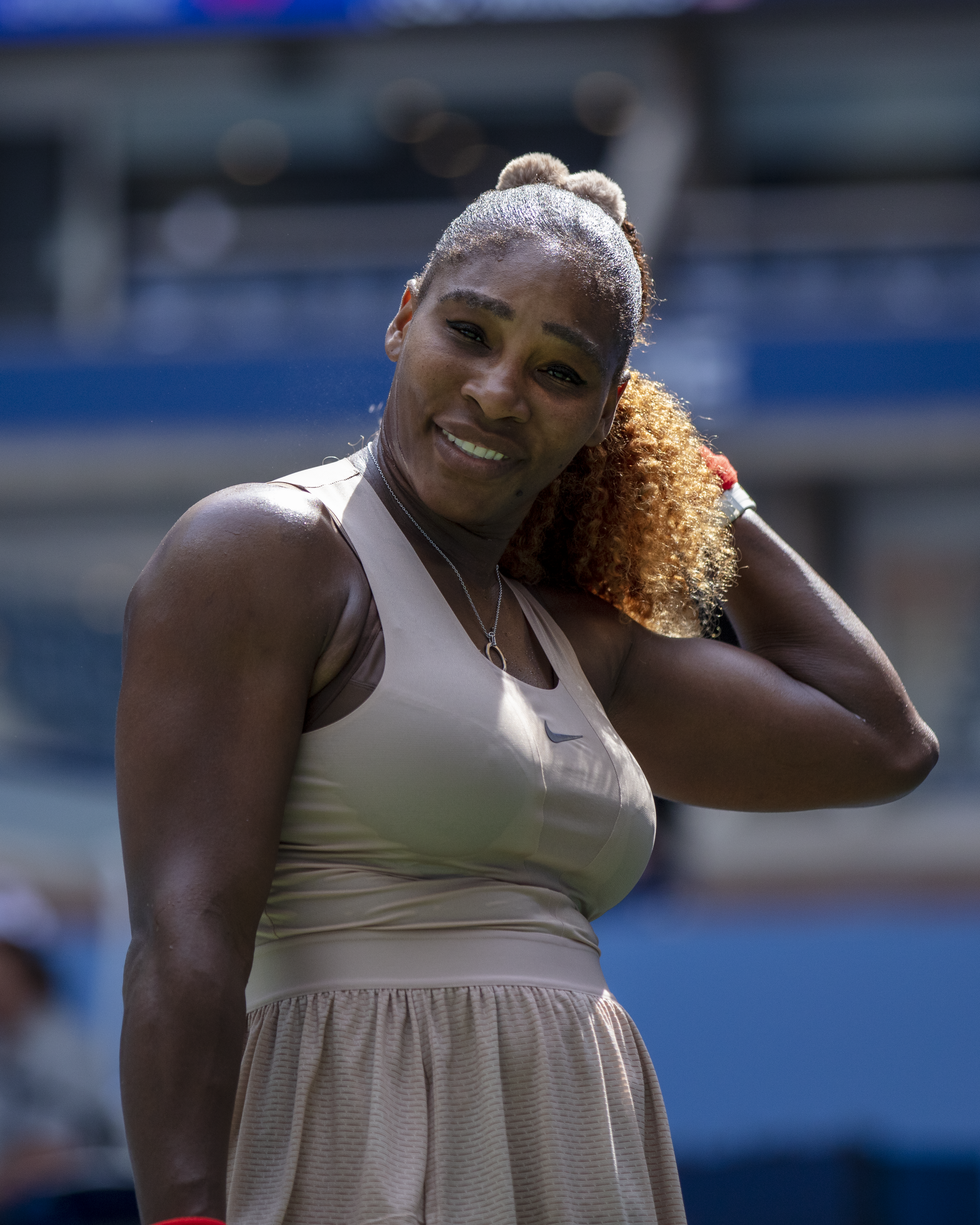 After Serena Williams won the Australian Open in 2017, she would not play again that season due to her being pregnant. She would give birth to her daughter, Olympia, in September 2017. She returned to the tour in February 2018.
In terms of results, Williams is not the player she once was prior to giving birth. Although she has managed to reach four Grand Slam finals, she has lost all four of them. A winning percentage in Slam Finals of 79.3% from 1999-2017 has plummeted to 0% from 2018-2020.
Not much has changed since Williams had a baby. She has lost some of the movement and athleticism of her early days but this is not making much of a difference to her results.
What has changed, if anything, since Serena Williams had a baby?
Is Williams doing anything different that is stopping her from getting over the line in the most important matches of her career? Can she claim one more elusive title at the highest level of the sport? By analysing her losses in her last four Slam finals, an attempt can be made to answer these questions before her appearance at this year's Australian Open.
2018 Wimbledon Final: Angelique Kerber defeats Serena Williams 6-3 6-3
Wimbledon 2018 was only the second Slam Williams had competed in since Olympia was born, yet she made a remarkable run to the final, dropping only one set en route. Angelique Kerber was the opponent in wait. Williams and Kerber had split their previous two Slam finals but Williams had won at Wimbledon two years ago. She was the favourite to win their ninth meeting overall and to match the overall record of 24 Grand Slams held by Margaret Court.
Where Williams excelled in 2016 however, she slumped in 2018. Williams won 45/73 of the rallies three shots or under in 2016, a masterclass in offensive grass-court tennis. In 2018, this stat was turned on its head, with Williams winning only 23/56 of the points three shots or less.
Williams should have employed the same tactics as 2016 final: keep the points short by opening up the court off of a wide serve. In 2016, she served out wide 65% of the time. In 2018, she served out wide 47% of the time, a reduction that allowed Kerber to settle on return. This was exacerbated on second serves; her average speed dipped from her tournament average of 90.7mph to 86.2mph.
This inability to keep the points short is also indicated by the winner to unforced error count. Williams hit +11 winners to unforced errors in her 2016 final but contrastingly hit -6 winners to unforced errors in 2018. She was still trying to keep the points short but her tactical error on serve meant she was looking to finish the point off of the wrong balls.
2018 US Open Final: Naomi Osaka defeats Serena Wiliams 6-2 6-4
Replicating her performance in her previous Slam appearance, Williams dropped only one set on her way to the 2018 US Open final. Williams was once more the favourite to win her seventh US Open title against Japanese Slam final debutant Naomi Osaka.
Despite the odds being in Williams' favour once more, it was not to be. With a mediocre first-serve percentage of 54.5% and six double faults, Williams could have performed somewhat better on serve. Her winner to unforced error rate of -4 could have been tightened up. This was arguably not the reason for Williams' loss, however.
Is Williams doing anything different that is stopping her from getting over the line in the most important matches of her career?
On this occasion, Williams' mental performance let her down. She was only able to convert 1/6 break point opportunities and she saved only 1/5 break point opportunities against her. Crucially, an entire service game was awarded to Osaka in the second set, extending her lead to 5-3. Williams had accosted the umpire several times after he had issued her with a warning due to her coach, Patrick Mouratoglou, signalling her tactics from the stands.
Whether or not Williams could have turned the match on its head with a steadier mental performance is debatable as Osaka was playing mightily impressive offensive tennis of her own. There is no doubt that it contributed to her overall loss though. She should refer back to this final in any future matches if things do not seem to be going her way.
2019 Wimbledon Final: Simona Halep defeats Serena Williams 6-2 6-2
Once again, Williams entered the Wimbledon 2019 final, her third Slam final in five events, as the favourite over her opponent, Simona Halep. Once again, the GOAT would fall at the last hurdle. Many may have seen it coming but no-one could have predicted the onslaught that ensued.
When the rally lasted more than three shots, Halep decimated Williams. The Romanian won 30 rallies to Williams 10 when the rally was four or more shots. She was a wall from start to finish, defending and counter-punching to perfection. She committed three unforced errors throughout the match, the least committed in any Grand Slam final.
Williams actually won the battle of three shots or less, winning 28/53 points. She served her slowest for the tournament on first and second serves, however, which allowed Halep to extend the rally frequently. It would have taken an incredible serving performance to breach Halep's defences, even by Williams' lofty standards.
Halep said after the match: "I'm very sure that was the best match of my life". Even on a better day, it is likely this one would have been out of Williams' control.
2019 US Open Final: Bianca Andreescu defeats Serena Williams 6-3 7-5
Going into her fourth Slam final in two years, Williams had to be feeling the pressure. Not only had she lost three finals in a row, but she had also failed to make an impact on any of the matches, losing six consecutive sets.
Like her opponent in the 2018 US Open Final, Bianca Andreescu was relatively young and had never reached a Slam final before. These facts would likely have made Williams more nervous; she had everything to lose whilst Andreescu had nothing to lose.
In this match, it could be argued Williams was a little too desperate for history not to repeat itself. Looking for cheap points off of her serve, Williams made a shocking 44.2% of her first serves. Throughout the tournament, she had made an average of 59.8%.
She was nervy too, as indicated by the eight untimely double faults she hit during the match. The first three breaks of serve against Williams were conceded with a double fault. On championship point, this would have been in Williams' head – she rolled in a 74mph second serve that was obliterated by Andreescu.
In her post-match press conference, Williams said "I don't think Serena showed up today." Whilst there were flashes of brilliance throughout the match, particularly during her second-set comeback from 5-1 down, Williams is spot on.
She did not find her usual blend of offence and consistency, never seeming steady enough to properly trouble Andreescu. Williams went into this match pressing too hard after her previous losses and suffered the consequences.
Is Serena Williams a different player after becoming a mother?
Not much has changed since Williams had a baby. She has lost some of the movement and athleticism of her early days but this is not making much of a difference to her results. With a 77.9% winning percentage from 2018, the bottom line is she is still winning.
Though her winning percentage pre-2018 is 85.8%, 77.9% still eclipses all of her rivals' career winning percentages. She is still making Grand Slam finals which is testament to the fact she is still able to outplay the best players in the world.
Serena Williams definitely has the physical potential to win another Slam. The key to her getting over the line is to find the balance between offence and consistency
Her performances in these finals have not been typical of her heyday, however. In all four, she has not found her best performance on serve, which is necessary for the rest of her game to naturally fall into place.
At Wimbledon 2019, the result was likely out of her hands, which she should have no problem accepting. At the other three finals, however, tactical errors and nerves stopped her from competing at the level she would have liked.
Can Serena Williams win the Australian Open 2021?
If Serena Williams were to reach the final of the Australian Open this year, her fingers would be tightly crossed for a tried and tested veteran with similar stakes to hers. Victoria Azarenka, Petra Kvitova, Venus Williams or even a rematch against Angelique Kerber comes to mind.
If she comes up against a far younger opponent with nothing to lose, that could potentially muscle her off the court, she will have to hope her serve is firing on all cylinders that day. Opponents like Aryna Sabalenka, Belinda Bencic or perhaps Jennifer Brady could spell trouble for Williams.
Serena Williams definitely has the physical potential to win another Slam. The key to her getting over the line is to find the balance between offence and consistency, to serve well and to hope she is playing somebody that is feeling a similar level of nerves to her.
Whatever happens, there is no doubt everyone will have their fingers tightly crossed for the GOAT to make one last push before retirement.
---
Follow Jack Edward on Twitter, Instagram, and visit his website here.
For more Tennis, visit Sportageous here.