FANNECTOR, the data-driven Fan Connection Platform is bridging the gap between fans and sports clubs and builds meaningful relationships for life. FANNECTOR promises that you will boost your revenue by developing relevant and targeted fan interactions and by connecting your sponsors to your global fan base.
We caught up with founder, Goran Milošević to talk about FANNECTOR and how to smoothly use digital channels to increase fan interaction whilst building meaningful relationships between sports clubs and fans.
Zushan Hashmi: Tell me a little bit about yourself, outside of the sports world?
Goran Milošević: It's difficult to talk much about myself outside of the sports world and FANNECTOR as most things that I like to do are revolving around sports.
Like many people, I love to travel and enjoy spending time with my family. In October I will become a dad for the first time so I'm excited to start that new phase!
My main passion is football (soccer) and I have played it at a high level for over 8 years but nowadays, due to injuries, I'm only a fanatic spectator.
I love watching the Champions League, Premier League, Eredivisie, LaLiga and Serie A games, so on the weekend, I'm "very busy" [laughs].
My work-related passion is digital marketing and the endless opportunities that it has to offer. I believe that we are only in the beginning phase of digital marketing and that there is so much more to discover.
I definitely want to be part of enhancing digital marketing possibilities for the Sports Industry.
When and why did you decide to get into entrepreneurship, and particularly, SportsTech?
When I was a little boy I told my parents that I would be a professional football player or a "businessman" (that's what I called an entrepreneur back then) one day.
I pursued a career as a professional football player first, but due to injuries I wasn't able to make it, professionally, and the other option was becoming an entrepreneur.
I've been working for over 10 years in different jobs and have tried to develop my experience and digital knowledge to a level that made me confident enough to become an entrepreneur.
Three years ago, I combined my love for football with my passion for digital marketing and started to imagine and create FANNECTOR.
'A data-driven approach to planning, executing and automating personalized marketing campaigns', tell me about FANNECTOR?
FANNECTOR is a complex and one-a-of-kind solution which each professional sports organization should have if they take digitalization seriously. FANNECTOR is:
Providing organizations with their own platform where they can connect with their fans directly to establish more valuable relationships and increase fan loyalty;
Collecting all data and automatically building 360° fan profiles of each fan which helps the organizations to understand the needs and wishes of the fans;
Having a segmentation mechanism built in that allows sports organizations to create segmentation groups based on each little data point collected and execute highly personalised email marketing campaigns for sports organizations and their sponsors.
Providing data-driven, measurable and digital sponsoring opportunities which increase sponsoring value and revenues while enabling sponsors to connect better with fans who are in their target group.
Tell me a little bit about the team behind FANNECTOR and their roles?
Michael Jordan once said 'there is no I in TEAM but there is an I in WIN and this is currently the stage of FANNECTOR's team'. As I launched FANNECTOR officially in April 2020 I am the "team" and I have an official IT partner which provides me up to 10 IT professionals when needed.
Due to COVID19, I'm not able to fly much to potential customers, so I am currently looking to establish a sales teams in the following countries: UK, Netherlands, Belgium, France, Germany, Spain, Portugal, Italy, Greece and Turkey. If anybody is interested in this opportunity feel free to contact me.
Tell me a little bit about the challenges of being a SportsTech founder?
For me personally there are two main challenges. The first challenge is the "openness" of the sports industry. It is a very small industry where people know each other and refer to each other regularly.
When you are new in this industry, then it's very difficult to establish yourself and get an opportunity to prove yourself. Having a good network is, unfortunately, better than having a good product.
The second challenge is 'finances'. Clubs have never had problems to generate (much) money, and therefore in the last 20 years, they haven't been focusing on being innovative and investing much outside of the (main) events.
COVID19 has now shown how unsustainable this strategy is and that the sports industry needs to start investing more in innovations and connecting with the fans outside of the event.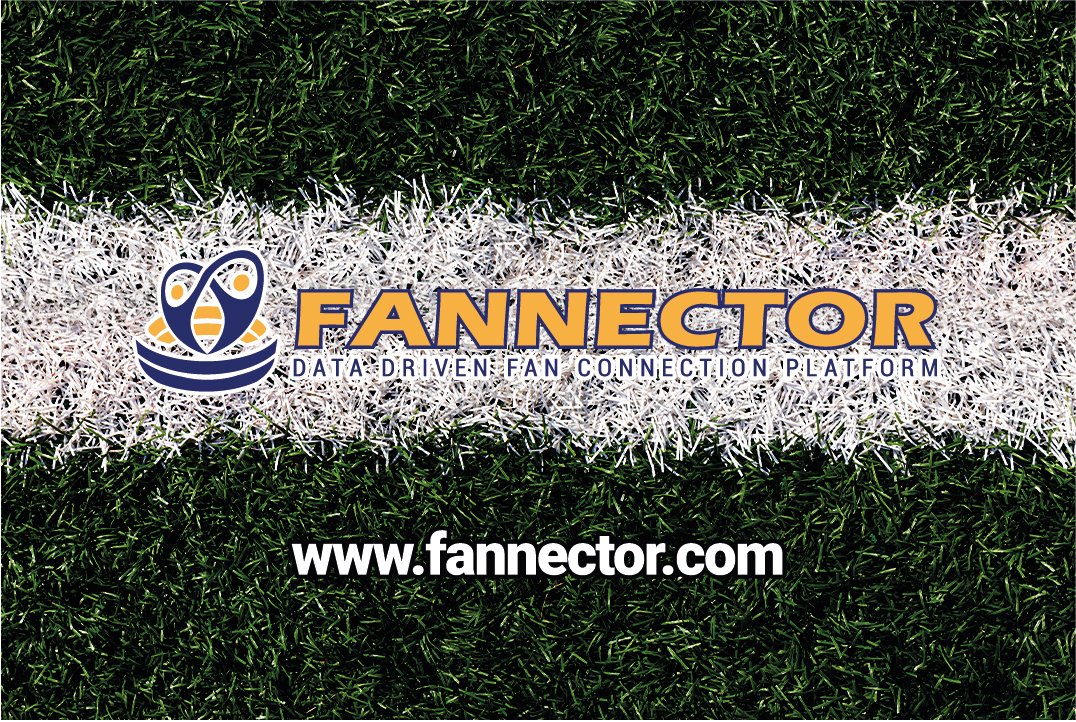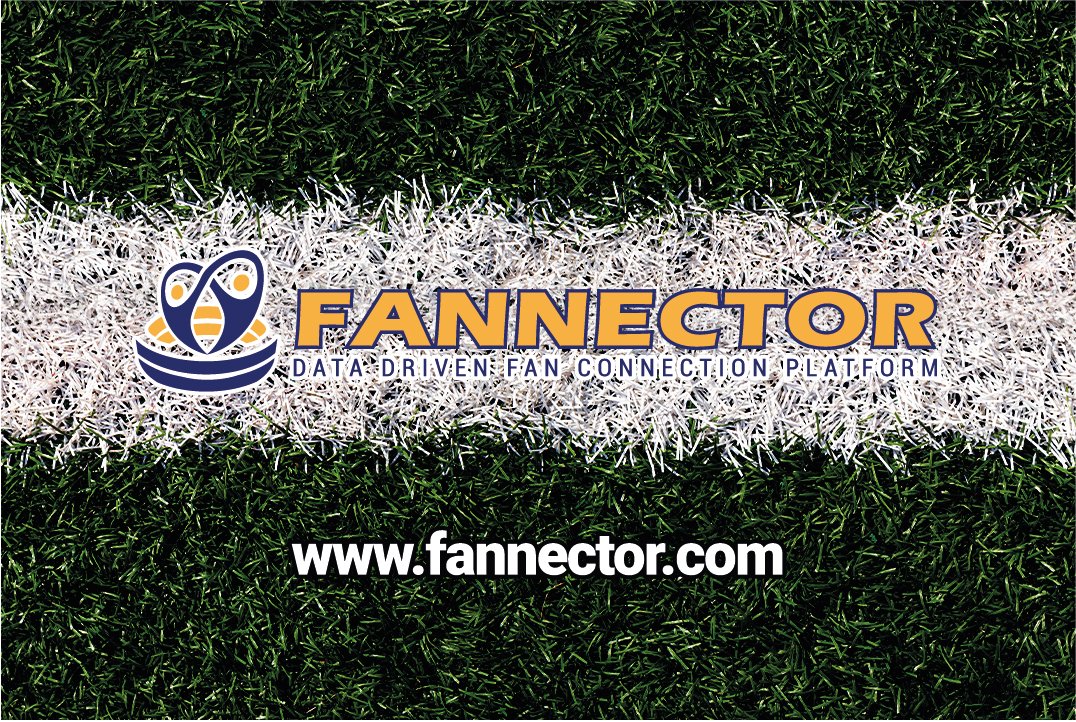 Do you limit the type/sorts of sports you involved in? Why/why not?
I officially started FANNECTOR in April 2020 after two years of developing, testing and perfecting the solution. Due to my love for football, I'm currently focusing on the European football clubs however FANNECTOR can and should be utilized by all professional Sports organizations/clubs around the world.
The most important thing is that organizations/clubs really want to invest in digitalization and that they start understanding the power of OWNING, GENERATING, ANALYZING and UTILIZING data.
Engagement is neither the problem nor a solution. I believe that clubs have no problem with engaging with social media followers (not fans!) but what I personally find shocking is that clubs believe that they can monetize on those engagements, which is completely false!
Why is the fan crucial to a sports club or team?
Without fans, there is no professional sports club or team! Just look at your local football club and compare them to a Real Madrid or a Barcelona.
If you look at the difference then it's basically the fans. If your local club had 100 million people following them and Barcelona or Real Madrid lose all their fans, then your local club would win the Champions League within the next 5 years! Fans dictate all the crucial revenue streams (Media, Sponsoring, Merchandising, Ticketing) of clubs.
Therefore, it's important for clubs to acknowledge this and to start understanding their needs. Due to digitalisation the needs and expectations have changed and clubs need to start adapting accordingly!
Do you think there is a lack of engagement in that space or rather more room to increase that engagement?
Engagement is neither the problem nor a solution. I believe that clubs have no problem with engaging with social media followers (not fans!) but what I personally find shocking is that clubs believe that they can monetize on those engagements, which is completely false!
The only company monetizing on that is the social media channel itself because they own the data and they sell it directly to companies (potential sponsors).
Just a quick example: Facebook Ads had a revenue in 2019 of USD 69.7 billion! And how much revenue did teams generate through these social media engagements? ZERO.
Having 1 billion "engagements" (likes, comments, views, etc.) is useless if clubs don't understand the "WHO" and "WHY" of those engagements. To understand this, clubs need to have their own platform (i.e. the FANNECTOR solution).
What are your key drivers for the future?
Data!
Just look at the top companies in the world and at all the "Unicorn companies" (startups which are valued over USD 1 billion) and you notice that they all have one thing in common: they OWN data!
The sports industry needs to understand this and needs to start acting on it. Using social media is ok but this is not where you change followers into fans. Having 100 million followers on social media doesn't mean they are your fans!
The initial reason for people to go on Social media is to connect with PEOPLE, not with companies and clubs! This is something they just do next to it and therefore these engagements have a low commercial value.
The next step is to take these anonymous followers and convert them into identified fans by using solutions like FANNECTOR.
This will help clubs own, generate and utilize data to increase fan loyalty, while simultaneously adding tremendous value to sponsors, the club and their fans!
Any other thoughts/comments?
Thank you for this great opportunity to share my vision and I hope that this feature will be a step forward into taking the sports industry to the next level!
I believe it is time to change the traditional mindset of the sports industry which is focused mainly on the event(s)! (Un)fortunately, COVID-19 has shown us how vulnerable the sports industry is when there are no events.
I believe we can change this by utilizing the digital channels and connect with fans outside of the event! We need to remember that fans are obsessed with the sport itself and not just by the event!
Digitalisation is a word which is used often within the sports industry but looking at how it is being utilized we are still at a very early stage.
This means that there are plenty of opportunities out there which are waiting for clubs to be explored and executed! I would like to challenge them to explore those opportunities and start pushing the sports industry forward!
If you are working for a sports club, association or something similar and you don't know how to start or you just are interested in data-driven digital marketing within the sports industry feel free to reach out to me. I am always open to interesting discussions and views on how to improve the sports industry!
---
You can follow FANNECTOR on Facebook or visit their website here.
Reach out to Goran Milosevic via Linkedin or email.
For more SportsTech content, visit Sportageous.
The curation of the article was supported by Kinza Tahir. You can follow her here on LinkedIn.