Indian squash legend, Joshna Chinappa, talks about her career, favourite fellow squash pros, and the future of squash in India.

Liam Parker: Tell me a little bit about yourself (background, life outside of the sport, etc).
Joshna Chinappa: I am originally from a tiny place called Coorg which is in farm and forestland in Karnataka, but I am born and brought up in Chennai. My dad grows coffee for a living in Coorg so growing up my family and I had the best of the village life in Coorg and city life in Chennai. I graduated in English literature at university in Chennai and went pro straight after! 
Squash runs in your family. Can you talk about the influence your father and grandparents had on you as a kid. Why did you choose squash over potential careers in badminton and tennis?
I come from an army family with my great grand uncle, grand uncles and grand father all serving the country. Squash is a popular sport in the army so many people in my family played squash and my dad introduced me to the game. I played tennis, badminton and squash growing up, but my folks made me decide on one sport and I chose squash because I had the most fun playing it!
You're a certified legend on the circuit today, competing at the highest level 2 decades after starting out. What's the journey been like? How has your own game and the sport in general changed in that time?
My journey on the pro tour has been some amazing highs and of course some lows too! When I started on the tour I was still playing on the 19 inch tin and 9 points British scoring! So a lot has changed.
The game has become a lot faster, players are so much fitter and the depth of the women's game has increased tremendously. So obviously I have had to adapt and keep changing things up, whether it's with my physical training or on court work.
The last two decades of my life  have been the best with travelling the world, being in a new city every two weeks , meeting lovely people  and many more wonderful experiences on court and off it! Also the tour being equal on prize parity is another awesome step forward in our sport!
What was the impact of Covid on the sport and yourself?
Covid was hard for everyone. Everything came to a stand still especially with the tour being on a hold for 7 months. Many lost their incomes and had to get side jobs with more stability. Fortunately things are looking up now and there are so many tournaments happening all around the world.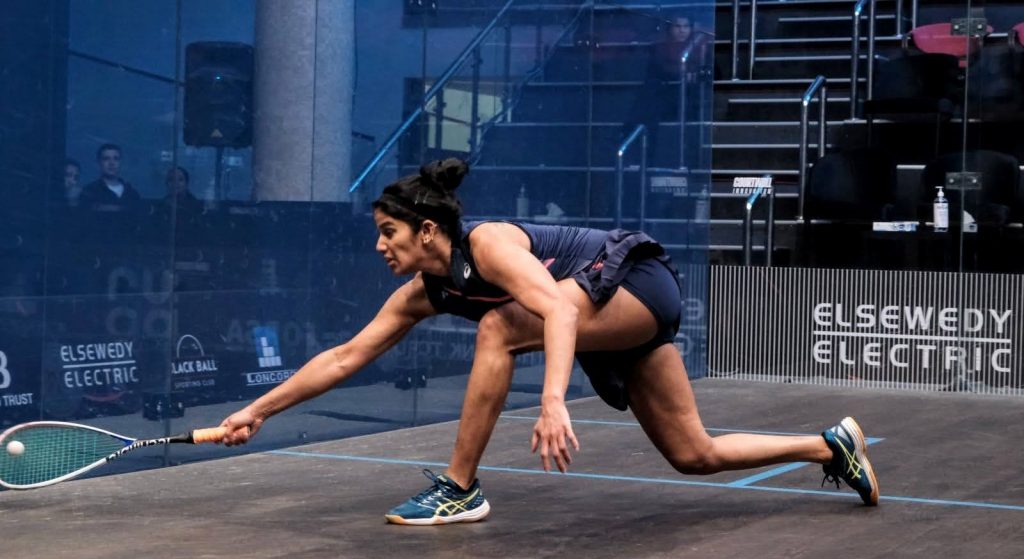 Who is your favourite squash player and why?
I like Nour Sherbini and Raneem [El Weleily]. I think besides them being fantastic squash players and inspiring. They are really nice people off court and inspite of all their achievements they are very humble people which I admire in them. 
Will you stay involved in the sport after retirement?
I would like to definitely work with kids someday and help them in the game. I haven't decided when or where, but at some point I hope to go in that direction. 
What are your thoughts on the future of squash in India?
There is so much potential and talent in India. I only hope they can be encouraged and supported with access to good quality coaching and training as well as financial assistance from the time they are young.
How do you unwind when you're not training / competing?
I like to just chill at home watching junk tv all day and I love eating ice cream!
---
You can follow Joshna Chinappa and her squash career on Instagram.