Wee Wern Low is a squash player born in Penang, Malaysia. She is currently ranked 23 in the world and has a former best ranking of number 5.
She is the foremost pro-squash player from Malaysia, since Nicol David.
In this candid conversation, she shares her story of dealing with injuries, competing at the highest level and other passions.
Zushan Hashmi: Tell me something interesting about your career?
Wee Wern Low: I was the first-ever player from Malaysia who made it to Top 10 while being home-based as the other 3 before me (Nicol, Benghee and Azlan) were all training abroad.
I'm also the second Malaysian ever to reach the top 5 in the World after Nicol. This was in spite of making a comeback after 3 ACL surgeries and being out for 30 months in total.
How did you get into squash in the first place?
It started off only as a weekend activity. My parents got divorced when I was 8 and my mum wanted me to pick a sport to play on the weekends. She gave me the option between tennis and squash and I chose squash.
I had no idea what squash was but I was a pretty scrawny girl and tennis was very subjective to the weather.
I joined the Squash Academy of Penang in the once a week classes and progressed on from there!
Tell me a little bit about how and why you took up painting again during the lockdown? Is this something you were fond of in the past?
I liked art as a kid but that was about it. I took some lessons in preschool but never ventured into it.
I only started painting after my second ACL surgery, mainly because I needed to have another focus besides my recovery.
I was in crutches for 6 weeks so moving around and even going out for meals was a hassle, so I ended up staying at home for the most part. It was then I decided to take up painting and learning to play the guitar.
How about the various other things that you have done outside of squash?
I have done some events and short talks, speaking about my journey thus far and the challenges I have faced to try and inspire others.
Everyone has their own story and sometimes we all need a little reminder and some inspiration.
I believe we all have the power to motivate others. To be inspired is great, but to inspire others is an honour.
Tell us a little bit about your training & nutrition regime, as this is
different for each individual, but what works for you?
Barring the lockdown, I normally train twice a day on weekdays and one session on Saturday. Sunday is a full day off from physical activities to rest and recover.
Depending on the training phase, typically I would get on the court with Aaron Soyza (my coach), 2-3 times a week, in the mornings for some technical work and the other 2-3 mornings it would be off-court (e.g. gym or hill endurance) training.
In the afternoons, I would do a balance and agility sessions with Norbert Mohnen (my physio) before a group squash session that would consist of drills, condition games and matchplay with the top players and with Aaron as well.
In the evenings, I would also do a recovery session with Norbert at least 3 times a week. Nutrition is very important too but I pay more attention to that during tournaments e.g. mealtimes.
I would start the day off with a light breakfast and coffee, head for a morning hit and stretch, my main meal would be 4 hours prior to my match time and a light snack 2 hours before.
What has it been like to play alongside Nicol David for a large part of your career?
Nicol is a class act and it has been a privilege to play alongside and also against her.
The way she conducts herself on and off the court is remarkable and is probably one of the best role models athletes could ask for.
I was fortunate enough to play alongside her not just in PSA events but also in team events such as the Asian Games, World Teams, Asian Teams and besides being the best player in the world, she was also a great team player and captain.
She has probably won at least 90% of the matches in team events that we have played in over the years!
How exactly did being her teammate enable you to grow on and off the court?
Nicol is very professional on and off the court, she achieved almost everything out there that there is to achieve in squash and yet she is very down to earth and humble.
She has been through it all, made it to the top, have had tough losses and she is someone I could always turn to when I needed advice, at any juncture of my career.
How have the two of you influenced the growth of squash in Malaysia? Was it very different prior to Nicol's reign as one of the finest players to ever play the game?
I think to be honest its Nicol who influenced the growth of squash in Malaysia.
I probably would have never considered playing professionally as well if it wasn't for her, Benghee and Azlan.
Benghee was the first to turn professional and started the ball rolling for Malaysia, he left home and school at the age of 15 to play squash professionally.
Prior to all that, only a handful of people knew what squash is! As for me, I think my influence in squash in Malaysia is that I am the first person who has reached the top 5 in the world from Penang and that shows that we are capable of producing top players in the country itself.
Almost no one believed I could even break the top 10 if I continued working with my local coach in Penang and not base myself overseas.
I am not saying the players shouldn't base themselves overseas at all but it just shows that it is possible to do it here, with the right people who are willing to work countless hours with you.
Are there many players coming up in the Malaysian Squash? (Why/why not)?
We have a big group of juniors in Malaysia starting from the Under 9 and squash is a popular sport here in Malaysia, mainly because of what Nicol has achieved.
When it comes to professional squash, not many players are fully committed to making squash a career due to various reasons.
One being offered scholarships to prestigious universities in the US and also financially being a professional squash player does not generate a lucrative income barring the very top players.
We, in Malaysia, are fortunate to still receive funding to enable us to travel and compete but without cash endorsements from private sectors, sadly there isn't much money to be made in squash. As much as we love the sport, we still need to make a decent living.
What has been the highlight of your squash career?
As a professional player, my highlight would be winning the China Open, on the Shanghai Bund in 2014, beating Camille Serme in a very close 3-2 over 90 minutes match.
That win took me to my career-high ranking of 5 in the World.
As for the team events, my highlight would be the World Women's Teams in Canada.
Malaysia was up against Egypt in the semifinals and Nicol being the ever so reliable Number 1 beat Raneem in a close 3-1 match.
I came through an 11-9 in the 5th, with a gruelling match against Nour El Sherbini and it was the first time Malaysia has ever beaten Egypt and made the finals of the WWT.
It's one thing playing on the PSA Tour, but playing for your country its a whole different feeling!
How has it been to recuperate and overcome the challenges of injury, particularly when you ruptured your ACL?
It has been challenging, to say the least. Having to recover from one ACL surgery was tough, so imagine me trying to overcome three surgeries! I am so used to training 6 days a week and after my surgery, I couldn't even walk! I was on a wheelchair for days, the crutches for 6 weeks.
After that, I needed to learn how to walk again and it was 8-9 months before I was even allowed to run and because of the severity of my injury, my physio had to take extra precaution in what I do during rehab to make sure I could make a comeback.
It has been a very long and tough journey to get to where I am today.
Many people doubted if I could ever step foot on the squash court again, let alone playing at a professional level and being national number 1.
Alongside the physical stress, there must be a lot going through your mind, at the time, as a top athlete. Could you share how you persisted and built resilience in that situation?
Yes having a major injury affects all athletes not just physically but mentally, emotionally and financially as well.
For me, I think I came to a point in my career and realized that it is no longer my own goal.
Yes, I still want to achieve my goals but coming back from three surgeries, it's not so much about me anymore.
It is for the people who stood by me, believing in me and not giving up on me despite the severity of it.
My mum, my coach, my physio, my sponsors, friends and fans who stood by me throughout my first surgery and they are still here with me through my second ACL.
I owe it to them just as much to get back to the top.
Financially, being out injured means I will not have any prize money and I lost some of my endorsements as well but thankfully I still received my basic allowance from the NSC (National Sports Council of Malaysia) and I am very grateful to two of my sponsors, Nusmetro Group and Mizuno who continued paying me even when I was out for 22 months!
They believed in me and pledged their support even when I couldn't give them an answer as to when I could step back on the court!
In the past, you've heavily worked on building engagement between players, fans and sponsors. Do you think this has changed in the last couple of years, or is there still a long way to go?
When you compare squash players to athletes in other sports, the social media engagement is still relatively minimal, barring a few exceptions. I think squash does not have enough publicity, the global recognition it deserves to begin with.
Because of that, we squash players do underestimate our own value as a world-class athlete in comparison to tennis players, golfers and so on.
However, due to financial constraints, we don't have the budget to hire our own manager, PR team and so on.
Thus I think we tend to lose out when it comes to securing endorsements, speaking to sponsors, getting a bigger fan base and knowing how to get connected to the fans, supporters and the community.
We don't have the resources and the experts to plan this out for us in detail because we are trying to do everything on our own.
We have gotten better over the last few years but I still believe we can improve.
How different do you think squash is today from when you started back were in the top 5 in 2014?
I think the girls have gotten much stronger physically and all the matches are closely contested even from the first round.
The level of competitiveness has definitely increased and the players are more aggressive and attacking on-court maybe because of the tin height change. (Please check exactly when did the 19'' change to 17'').
If I remember correctly, when I was 5 in the World we were still playing on the 19" tin and not long after I had my first surgery, PSA decided to drop the tin to 17".
It took me a while to adjust after coming back the first time after 9 months of absence and the pace of the game was quicker and everyone was more attacking.
What are you most looking forward to when the tour comes back on?
Competing again! I've missed out on so much and I realized that when I was at number 5 in the world, I did not appreciate the atmosphere, the feeling of getting out there on the court, the support from the crowd as much as I should have.
I kinda took it all for granted and when I was forced out for such a long duration, I realized how much I've missed it and this time around I will appreciate it more, being able to play in iconic venues, challenging the rest of the players, the sportsmanship and respect between players, the whole environment its just amazing and we train for moments like these!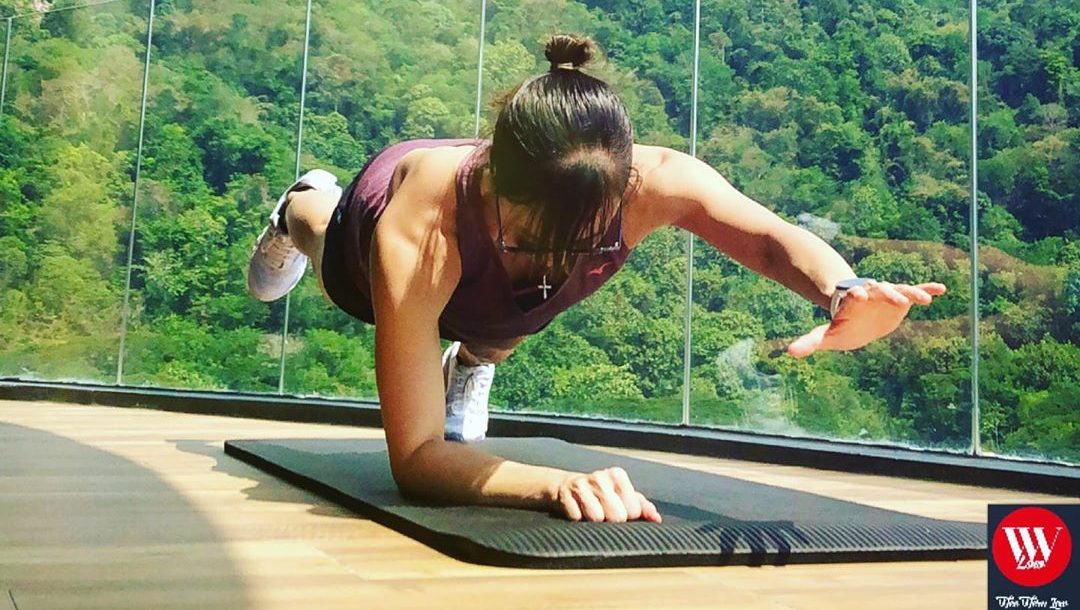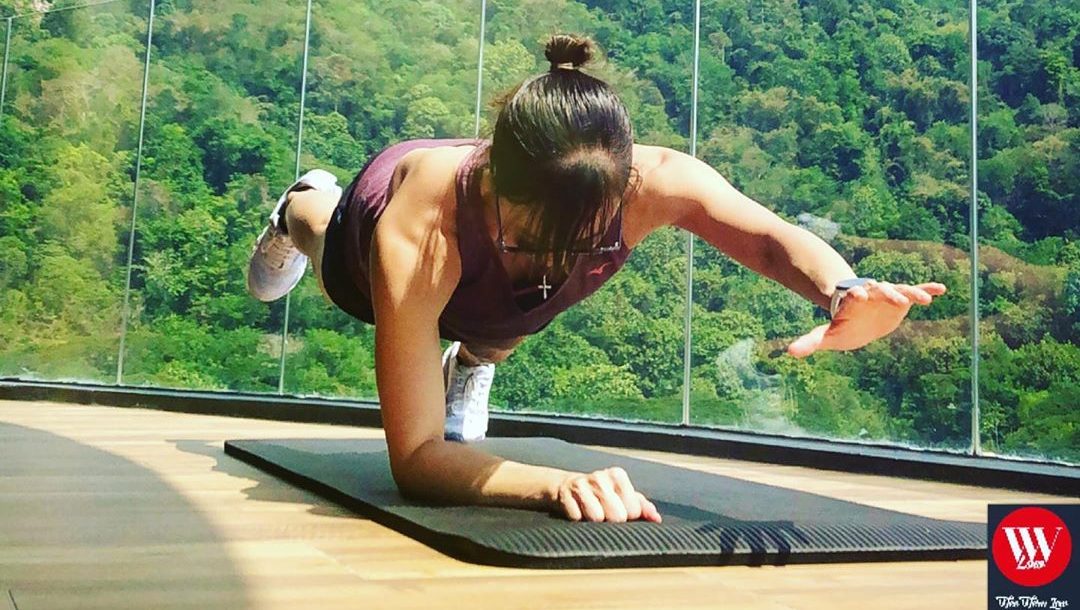 What would you say to young aspiring women who want to go pro, particularly in Malaysia?
Surround yourself with a good team because they are the people that will be by your side throughout your career.
A good team does not necessarily mean a well-known coach with a track record or so on, a good team consists of people that are willing to spend countless hours with you, make sacrifices alongside you to help you achieve goals that are set together.
This may sound cliché, but nothing comes easy, hard work does pay off and perseverance is everything.
Most importantly is to always stay humble, loyal and never forget where you came from.
---
You can follow Wee Wern Low on Instagram.
For more squash, visit Sportageous.
This Article is written by the Sportageous Editorial Team.
Noor Shafiq assisted in the curation of this article. You can follow him here on LinkedIn.