Catalina Peláez is a professional squash player who represents Colombia and has a career-high ranking of 56. In this feature interview, we sat down with her to talk about squash in Colombia, her journey with the sport and more.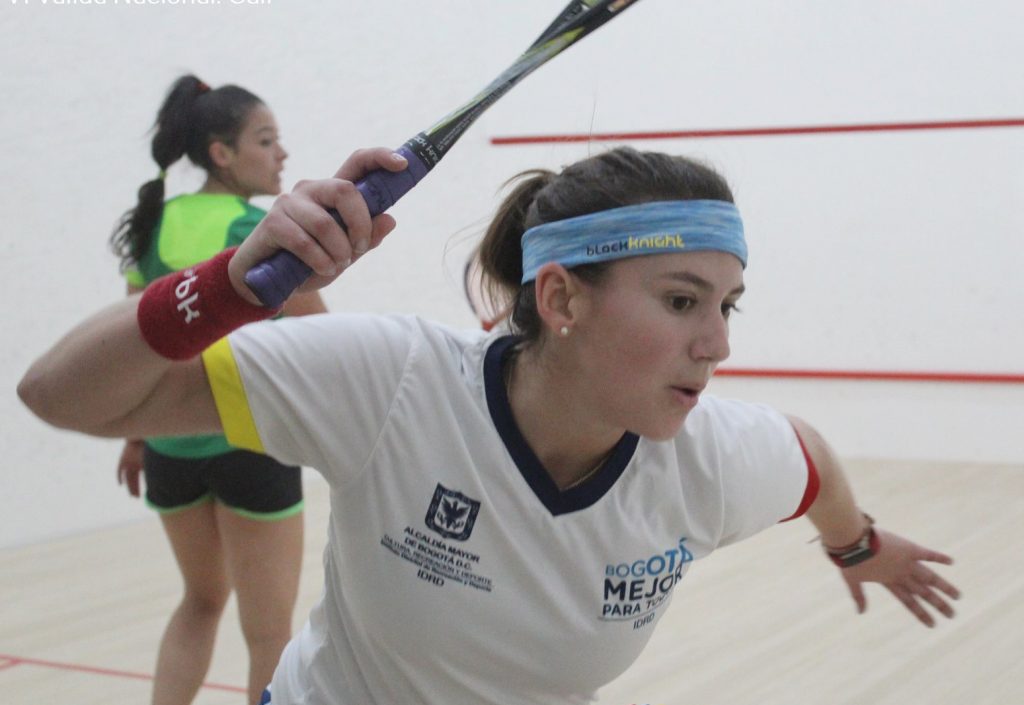 Zushan Hashmi: Tell me a little bit about your life and how you got into squash?

Catalina Peláez: I was born and raised in Bogota, Colombia and I started playing squash at the age of 9.
I then went to university in the United States at Trinity College in Hartford, Connecticut. There, I majored in Studio Arts with a focus in photography and minored in Architectural Studies and the Italian Language.
During my time there, I represented Trinity at Squash for 4 years

After I graduated, I moved to Washington DC for a couple of months and then got a part-time squash coaching gig in Richmond, Virginia. I lived there for 2 years as a part-time coach and a full-time squash player.
I moved back to Bogota, Colombia in 2017 and now I play squash professionally.

Tell us a little bit about yourself outside of Squash? What are your hobbies and what do you get up to?
I have always liked photography. Since I was young, I would take my camera everywhere, even to squash tournaments, and I was the one who always took most of the photos there. I studied photography in college, with some other arts, design and architectural studies, as well
I also love nature, so I really enjoy going on hikes and adventures and I played football growing up, as well, so nowadays I play 5 on 5 because I really enjoy it.

How did you get involved in squash?
My family were members of a country club, where my brother and I used to horseback riding and play golf. One day, two of my friends, my brother and I decided to take a squash lesson and we really enjoyed the sport. A few months later we became members of another club, which was in the city, and they had more squash courts.
I started to take more lessons and play almost every day at the club and then eventually I started competing. I really liked the sport as did my friends so I just kept playing.
What is your favourite squash shot? Why?
Definitely a crosscourt nick. I feel it is a very satisfying and relaxing shot when you play it.
When I see the ball, nice and high, and perfectly set up, I almost always go for it and also enjoy it as it is a winning shot.

It is the kind of shot where, if you do it right, you will win a point every time. When I practice solo, I play it from every angle, because of how fun it is to play.

What has been the highlight of your squash career?
Reaching the top 60 in PSA rankings. I reached 56 in 2015, after getting into the final of a 15K at my club in Bogota, Colombia.
In that tournament, I was finally able to beat Samantha Teran, who was in the top 20 (if I am not wrong), after battling against her several times in the Pan-American Championships and some PSA tournaments too. That was a great feeling.

Also with Colombia, I had a pretty good year in 2019, winning a bronze medal in the World Doubles Gold Coast, a gold medal in the mixed doubles at the Pan-Am Games in Lima and a bronze medal in teams.
Who are some of your all-time favourite squash players?
Ramy Ashour, Jonathan Power, Nicol David, Rachael Grinham, Nicolette Fernandez and Jenny Duncalf.
When one thinks of Colombia, the first thing that comes to mind is football. What is it like being a professional Squash player there?
Exactly, football is definitely the most popular sport here. Squash is not that well known, but it has grown and now more people know about it. We can see it on the news as well, so that's a plus.
Many people have asked and still ask me what squash is though. They often ask if squash is played in the water? So, I have had to explain it to them many times, but at least, those people know about the sport now.

Is Squash easily accessible in the country? Is it expensive to play?
Squash in Colombia has always been seen as an elite sport. Initially, you would only find squash courts at country clubs, which are very expensive. That is the main reason why squash is still not very well known in our country.
We do have some cities with public courts, but I believe that we need more public courts in order to grow the sport and to make it more popular and accessible for everyone. Squash is generally not an expensive sport compared to others. The cost of a racquet, a ball, shoes, goggles and a rented court is nothing compared to many sports and their equipment.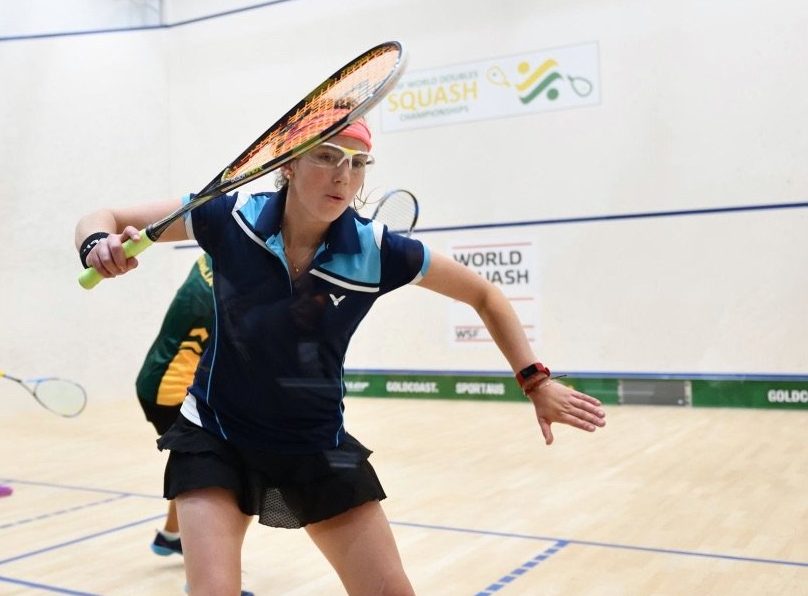 How much has squash changed in Colombia since you started playing?
Nowadays, more people play squash in Colombia. The level of the game has grown and it is better known, but still not a popular sport. Now we have some public courts in different cities. We see more squash news on the TV, radio or newspapers. Today, we have an organized federation and training programs too.
And in the South American region?
Colombia has maintained its level as the top squash playing nation in South America. We are always in the top 3 in both juniors and seniors, even though, squash in South America has had some ups and downs. When I was a junior, almost every country participated in events, then we did not hear from some countries for a while and now it is starting to come up again.
What are your thoughts on squash not becoming an Olympic sport?
I really think squash deserves a chance to be an Olympic sport and I am sure people will be mesmerized with the show it can create.
What would you say to young aspiring women who want to enter the squash courts and become pros?
Dream big, have fun and be persistent. It is a wonderful sport and it will open the doors to the world for you. Squash is like a family and you will have great experiences and many good memories too.
---
You can follow Catalina Peláez on Instagram.
For more on Squash, visit Sportageous.
The curation of this article was supported by Saqib Tanveer.