Zaheer Ahmad is the Pakistani speed climbing champion. He shares the story behind his climbing career. Starting off as an ordinary Pakistani engineering student Ahmad has won eight Gold, six Silver and three Bronze medals in different categories of the National championships. Read his story in this exclusive.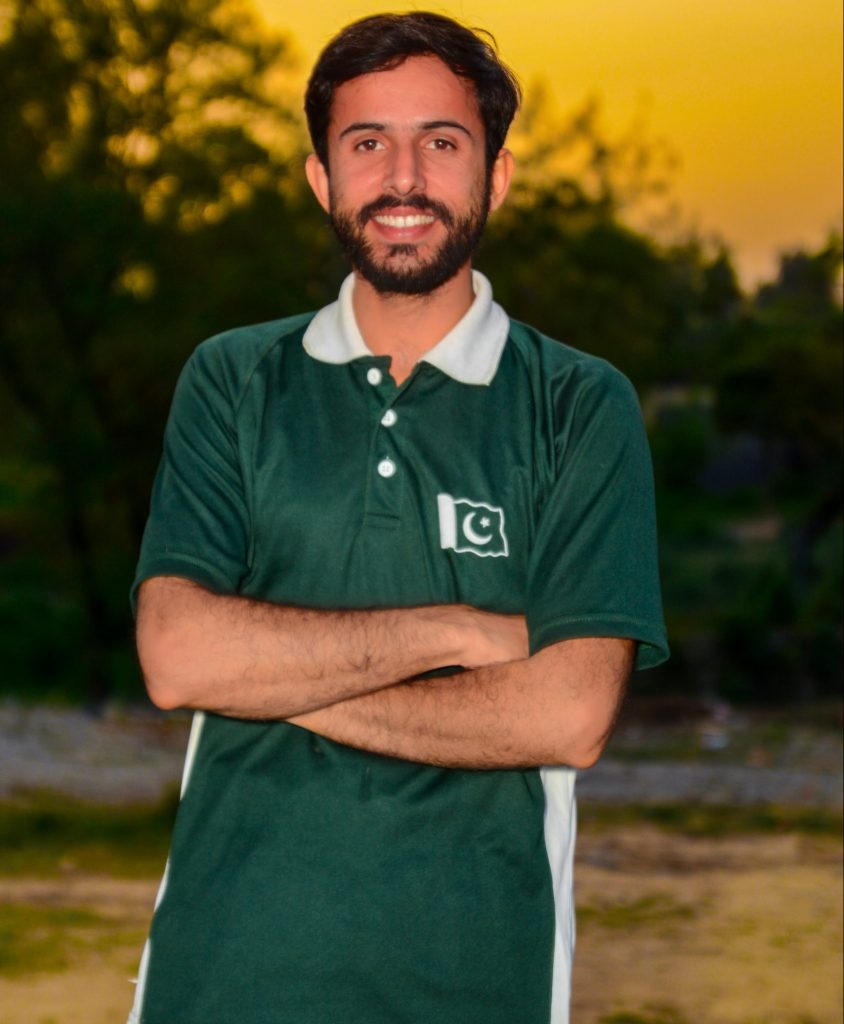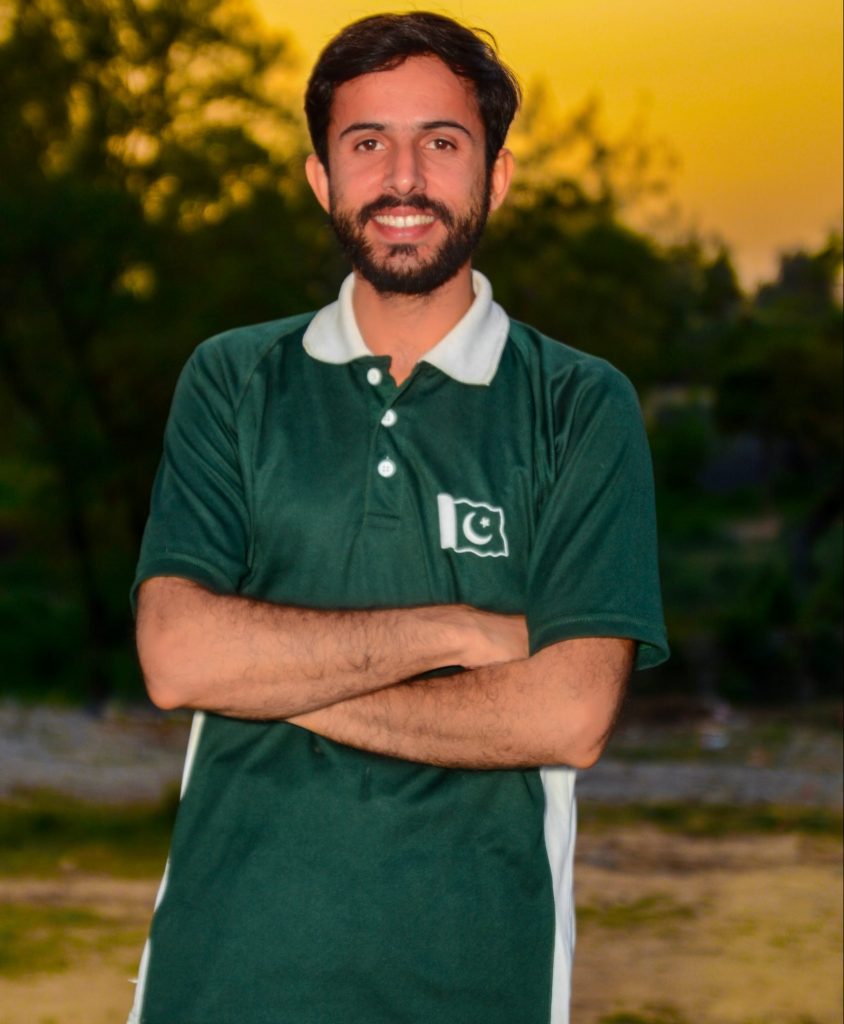 Zushan Hashmi: Tell me a little bit about yourself. Your accolades in climbing as national champion and what you do outside of the sport?
Zaheer Ahmad: Prior to becoming speed champion, and getting into climbing, in general, I didn't compete in any sports after my youth and I was always discouraged to go to the playground, and my elder brother was scolded whenever he dared to go to the ground to play cricket.
We never had a chance to play any sports, even in school, because there was, and still is, a tradition that only 'below-average' students may play sports. Therefore, I never played any.
I started climbing in 2013 on rocks, and thanks to our seniors, on the second day of our training session, it felt amazing. I also want to thank our National Federation, in 2017, we got our first speed wall at a national facility and since then speed climbing got competitive at the national level.
I have won eight Gold, three Bronze and six Silver medals in different categories of the National Competitions since 2013. I made it to every podium since my first competition, except in one category.
Sports was an extra-curricular activity, I have done a Masters in Mechanical Engineering from the National University of Science and Technology (NUST). Currently, I'm working at NUST as a climbing coach, which is what I like and it also helps me financially, to support my climbing expenses and eventually my climbing career.
So, nowadays I am only focusing on climbing. I left my job as a visiting lecturer because I wasn't able to give much time to climbing.
After the completion of the speed wall, I think there is nothing outside of the sport for me, at least for the time being.
How did you get involved in climbing in the first place?
My climbing career has kind of an interesting story. At my university, there was a rule that anyone with a CGPA above 3.0/4.0  can apply for a scholarship, and I had convinced my father for letting me join and he assured him that after admission I will get a scholarship.
Despite scoring above 3.0, I couldn't secure a scholarship.
We were then on an official university summer trip to the northern areas of Pakistan, where a friend of mine introduced me to the leader of the trip, who was our university sports Director.
The director noticed me when I, alone, out of two hundred students hiked a small peak, around 4245 meters to Ansoo Lake. He invited me to the university climbing team, and I refused because I had acrophobia. 
Then he told me that if we got to the podium in the all Pakistan University Championship, the university will grant us scholarships, which caught my interest and I started climbing and eventually established a climbing career.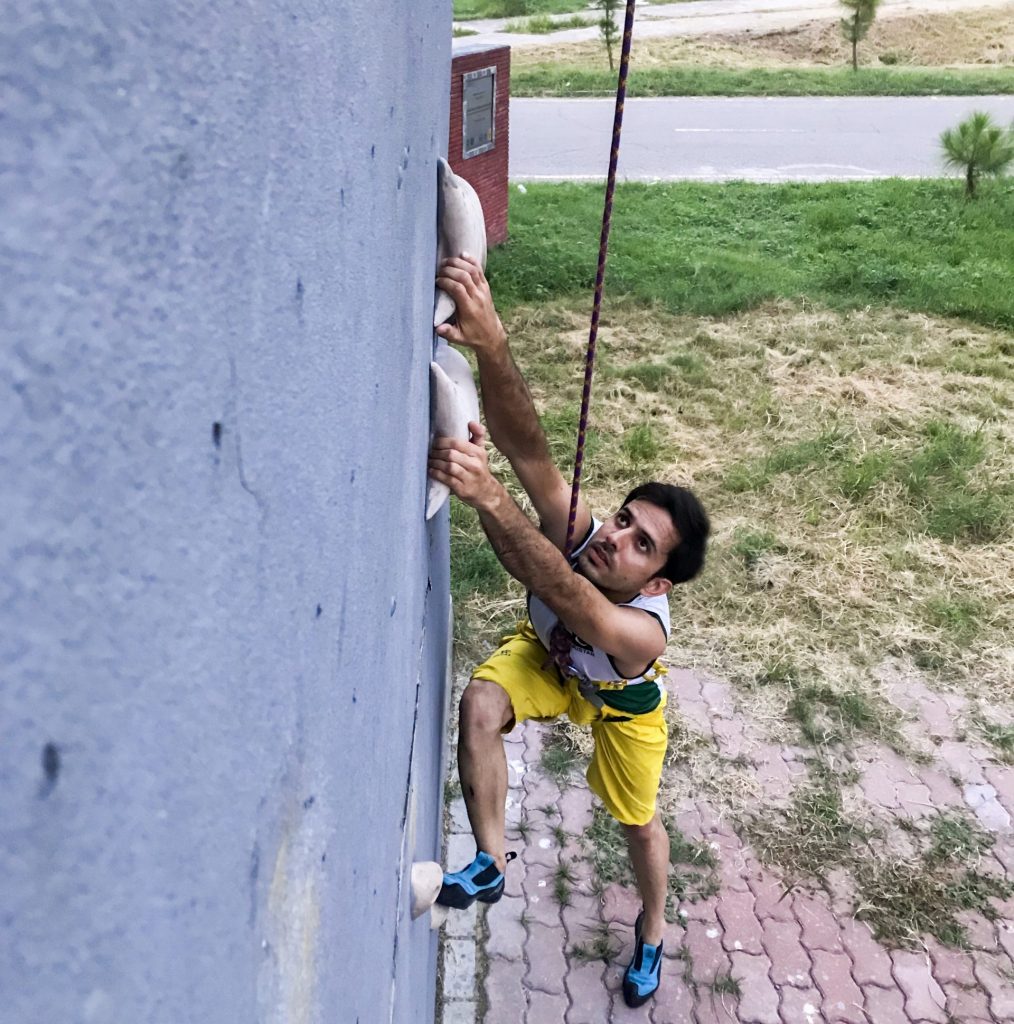 And why did you decide to pursue it further?
As I mentioned earlier, during the training session it felt so compatible, and day by day it grabbed my interest. And nowadays climbing or training is a day well spent.
Is there a particular discipline you focus on? Why?
Yes, so far, in my climbing career I only focus on speed climbing because we only have a speed climbing wall in our national facility. 
What has it been like to be Pakistan's national champion?
Well, it's a great honour for me.
You also do some multi-pitch and outdoor climbing, tell me a little bit about that?
Yes, Mushahid Shah (my climbing partner) and I did a multi-pitch which has 4 routes, 4a, 5c, 6b+ and 6c+, respectively.
That was an amazing and thrilling experience. Sometimes we do outdoor climbing, there are almost fifty rock climbing routes in Margalla Hills, Islamabad that begin from grade 4a and go up to 8a+.
But we only go up to 6c+ ourselves, and since I'm so involved in speed climbing, it's hard to find time for lead climbing.
If by any means, I am unable to continue my speed climbing, I want to train myself to climb the Trango Towers one day!
Do you focus much on your fitness outside of climbing? Ie. What does your training involve?
Yes, more than half of the training time for my climbing career, comprises of fitness training outside of climbing. 
During our national camp, our training schedule consists of 6 days a week, 2 sessions per day, and each session is around 4 hours. It happened only once before the Asian Games 2018.
In normal days we do around 4 hours of training per day and 5-6 days a week. It involves athletic exercises for lower body training, weight gym for upper body training and climbing.
If for some reason I am unable to climb then I play squash or badminton to keep my body in shape.
Climbing is a very limited sport in Pakistan, tell me why this is the case?
Yes, because it's new in Pakistan, and also the overall sports infrastructure is not that good at all. Our government is not spending much on sports.
Do you see a climbing gym or more facilities opening up in the country? Why/Why not?
I don't think that a climbing gym will open in the near future. Because it needs huge investment and people are not that interested.
And for other facilities like climbing walls, yes, different universities and institutes are showing an interest and some of them have even made different climbing walls.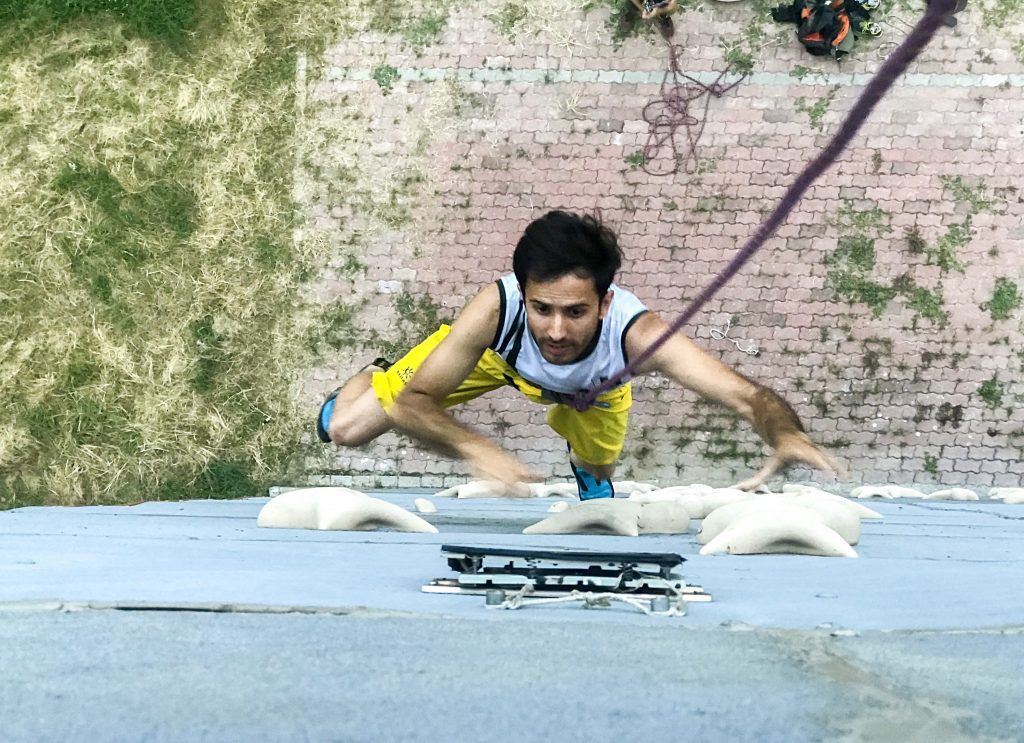 With the Olympics around the corner, do you think Pakistan will feature in future additions of the Games?
Yes, our National Federation is working hard to improve and spread the sport in the country, establishing the climbing career of many young individuals. They are working tirelessly to add it to different national events.
I hope they will train a team for the future Olympics too.
What are your future aspirations? Ie. Are there any grades you want to send or something else?
I want to improve my speed climbing as much as I can to compete at the international level and hope that one day I will make it to the finals.
If by any means, I am unable to continue my speed climbing, I want to train myself to climb the Trango Towers one day!
What would you say to young climbers Pakistan who want to get involved in climbing and perhaps, take it up professionally, one day?
Stay positive no matter what and train hard until you achieve your goal, not when you are tired.
---
You can follow Zaheer Ahmad and learn more about his speed climbing journey on Facebook, Instagram & Twitter.
For more Articles, visit Sportageous.
This Article is written by the Sportageous Editorial Team.
Sarah Fatima assisted in the curation of this article. You can follow her here on LinkedIn.