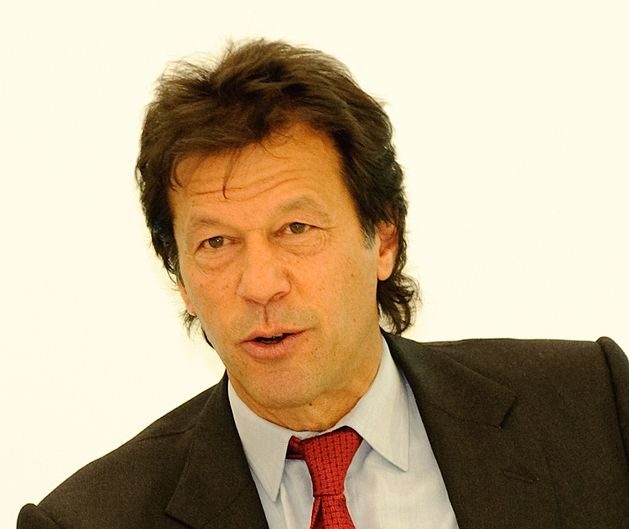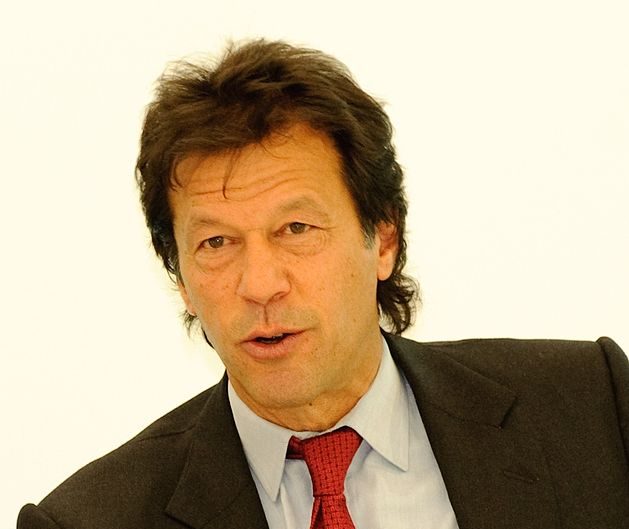 The 1992 World Cup win has attained mythical status in Pakistan. Sure, Pakistan has held the number one test side Mace, won a World T20 and an ICC Champions Trophy, but nothing has captured the imagination of fans like that.
The older folks remember it as being a gift of God in Ramadan. The younger lot romanticises the idea of 1992 so much that "1992 mai b yehe hoa tha" (this also happened in 1992) has become a global gag.
There are two aspects to this story.
One is spiritual in nature. The optics of it make it convenient. For starters, the tournament being played in Ramadan was hoodwinking from the heavens. Rain in the match against England is seen as more of the same swindling.
The idea that these kids were plucked out from obscurity further cemented the negative perception regarding first-class cricket in Pakistan.
On the fitness front, Javed Miandad's recovery through the tournament was another factor. Inzamam ul Haq being sick on the eve of the semi-final is a story, every Pakistan fan knows by heart.
Everything that could have gone Pakistan's way, did. Someone must be pulling the strings from up there, right? The sporting world calls it momentum, Pakistanis label it divine intervention. Hard to argue for or against this idea given the lack of data or evidence.
There is however another trite fallacy that has been built around that period. The idea that Imran Khan went around the streets of Pakistan, picked up young chaps, and made that team a world-beater.
This theory gives credence to the idea "Pakistan mai talent ke koi kami nahe hai". When one man can find Wasim Akram, Waqar Younus, Inzamam ul Haq, Mushtaq Ahmed, Saleem Malik, Aqib Javed, Amir Sohail, Moin Khan, and others just by wandering around, why don't others do it too?
They must be corrupt and paid for keeping Pakistan down.
So, by default, these theories took root. The man himself, Imran Khan did little to dispel these ideas. In fact, "mai aisi team banaonga" became his go-to political slogan. Politicians are known to bend facts and so that comes with the job.
It is also fashionable to underplay the role of domestic cricket in Pakistan. Imran Khan who from a young age voyaged to English shores and later in his career Australia was entirely dismissive of domestic cricket.
The idea that these kids were plucked out from obscurity further cemented the negative perception regarding first-class cricket in Pakistan.
However, the truth seems to be a bit different.
Why it has not been debunked reflects poorly on sports journalists in the country. With all the domestic and international cricket data available online, it takes a few hours to determine what really happened.
So, we looked at two of the greatest cricketers of the period, Inzamam ul Haq and Waqar Younus. When someone draws up an equivalent Fergie's fledgelings or Busby Babes for Imran Khan, these two would certainly be part of it.
The general perception is Inzamam ul Haq prior to the 92 World Cup was an eccentric but genius untested and inexperienced batsman, who was thrown in the deep end by the captain.
The reality, however, is a bit different. Inzamam debuted in 1985, a little under seven years before the World Cup. For a couple of years, he wasn't part of his regional team. However, in 1988/89 season, he scored 300 runs at an average of 40.
We have been smitten with the 1992 win for far too long. The ideas perpetuated by the team that won were not always necessarily true.
Subsequently, United Bank Limited (UBL), a giant of domestic cricket signed him up.
Almost 800 runs at an average of 50, was the reward for the bank in the Quaid e Azam Trophy. In the BCCP Patron's Cup, the man from Multan was the top scorer with an average of 81. 1990/91 was also a successful year with an average of 46, 50 and 80 in three domestic tournaments.
Before playing for Pakistan, young Inzamam had played 56 First class or Pakistan A matches.
Prior to the World Cup, he had played 7 ODIs scoring over 400 runs at an average of 67 and strike rate of 82 with two fifties and two hundreds.
A 60 as an opener against a West Indies bowling side which included Curtly Ambrose and Malcolm Marshall really showed his quality. Inzamam ul Haq was a domestic star and someone who had made an excellent start to his international career. He came through the domestic system, the PCB had devised.
The story about Waqar Younus is also repeated with such fervour, it sounds true. Especially Western media's narration reeks of orientalism and saviour complex.
Poor old talented cricketers who wouldn't have made it without the Oxford Educated Prince of Pakistan Cricket, Imran Khan giving them a chance.
Skipper fell ill and had to rest. He happened to watch a "village" game and spotted Waqar Younis. So goes the story. Unfortunately, this fairy tale is inaccurate.
The match Imran Khan witnessed on TV was between United Bank Limited and Delhi XI. Domestic champions in India and Pakistan used to compete in the Super Wills Cup. A total of eight members of the UBL team played for Pakistan. Waqar Younis was in elite company. The young pacer played a U-19 match against India, where he underperformed. Subsequently, he was part of the Union Bank of Lahore and played six domestic matches.
He got another opportunity against India U-19, where he bagged a five-wicket haul. Despite, his poor performance in the earlier U19 test, he was given another chance. There was someone clearly backing his potential.
This publically available history is often overlooked when the hagiography of our current Prime Minister is narrated. While it would be foolish and idiotic to deny the role of Imran Khan in Pakistan cricket, it is equally dangerous to disregard all domestic cricket.
The view that there are world-class cricketers in galis and muhallahs (alleyways and neighbourhoods) just isn't true. The Lahore Qalandars have been doing such extensive open camps and other activities with little success.
We have been smitten with the 1992 win for far too long. The ideas perpetuated by the team that won were not always necessarily true. Perhaps it is time to admit Pakistan mai talent ke kami hai (there is a lack of talent in Pakistan).
The talent that can win consistently at the international stage, anyway. There are no Mir Jaffars and Mir Sadiqs working with our enemies to keep our most talented cricketers hidden away.
The domestic structure has to be better, PCB's net for cricketers has to widen, and focus has to be on player development. It is time to stop searching for a messiah who would fix everything once it for all. Because that literally has never happened anywhere.
Kinza Tahir assisted in the curation of this article. You can follow her here on Linkedin.