touchtennis was founded by Rashid Ahmad in 2002 and his initial vision was simple – to create a sport that works for every age and every ability, can be played anywhere, will foster fun and connection above all, as well as, of course, getting people fit, energized and moving.
Today, touchtennis is a growing global phenomenon, shown on major TV outlets, and played by many around the world.
We caught up with founder, Rashid Ahmad, to chat about his story and that of touchtennis.
Zushan Hashmi: Let's start off with a little bit about yourself, away from the tennis world. What do you get up to?
Rashid Ahmad: I find the word "consulting" covers a rather broad range of activities and suits me just fine!
It also masks a series of deficiencies in my professional qualifications!
However, most of the time, I am on the board of a few companies and "consult" for a few others in the e-commerce payments world!
How about your own journey within tennis prior to the creation of touchtennis?
I fell in love with tennis because of Boris Becker.
It broke my heart watching him lose to Sampras again and again! But eventually, I became a die-hard fan of this quiet kid from California.
His Laveresque classy approach to the sport and a competitive fire that burned so brightly.
I loved the game so much that I began writing about it and was published in a few magazines that were clearly desperate for content!
I even commentated for Eurosport for a few years! Then touchtennis took over and I never looked back!
Where does the moniker 'Certified GOAT' come from?
Some kid named James Laing was studying graphic design and he took the Starbucks logo and just stuck "certified GOAT" on it! It stuck! For me anyway!
What has it been like to see the growth of touchtennis, with it now shown on Sky Sports and the likes and televised/played around the world?
I never feel like I'm anywhere near done. I never look at these milestones and feel proud or accomplished.
I always feel like we are a million miles away from where I want our tribe to be!
Tell me a little bit about the rules of touchtennis, and how they differ from an ordinary game? For the full details, of course, our readers can visit your website.
The main thing I wanted from the rules was to emulate Texas Hold'em! I wanted people to always feel like they had a chance.
No matter who they were playing. So we took out the first serve and made it one serve only.
Now one could argue we removed the second serve, but I feel we removed the first because I had a better second serve in those days and I was sick of getting aced by taller players!
Most of the rules were designed to make luck feel planned, and net cords to be celebrated not apologized for!
Can you share a little bit about the process of getting recognized/accredited by the ATP? What was the sort of hurdles you had to overcome?
We are not accredited nor recognized by them. They take our videos and play them, but man alive they don't take too kindly to anyone sharing theirs!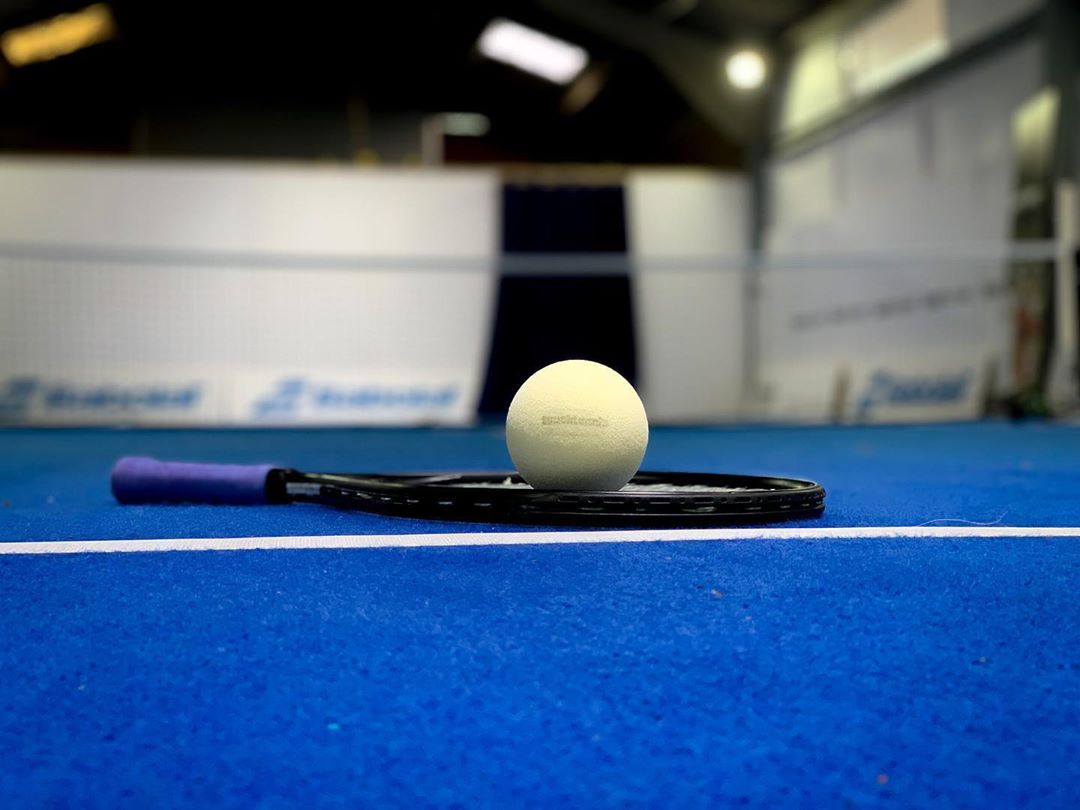 This format of the game obviously has a lot to do with the reason behind why the game has grown so much, what do you think has enabled touchtennis to stand out from other versions of tennis?
I think because it can be played by different tennis abilities and feel a lot more like a mental game than just physical.
In tennis, if someone is 10% more athletic than you and hits the ball 10% bigger off every shot, you cannot win.
Well, you might win one in a thousand, but not enough to write home about.
Our version really does level the playing field a great deal more. Not entirely, but a fair amount. It's also rewarding to hit winners.
The problem with Squash like adaptations of tennis is that you hardly ever see a point won by a winner. It's 99% forced or unforced errors!
touchtennis is very much a grassroots version of an, arguably, very elitist sport. Does this drive the vision and mission of the organization ie. accessible to the masses, open to the vulnerable members of our community, and the likes?
That's the ultimate driving force for touchtennis.
I want to have courts straddling the borders of India and Pakistan, Palestine and Israel.
We can and must always strive to reach all people.
And then, having reached them, use sport as the vehicle to communicate kindness and fairness.
You can compete and be kind.
I'm assuming this has impacted the vision of the game in some shape or form too?
I guess so. I'm from the wrong side of the tracks so touchtennis is a way of connecting with kids who are a lot like I once was.
What have been some of the challenges of running and growing the game?
Is this a 48-page article?! Most of the challenges have been snooty tennis players! But we're happy for tennis clubs to keep those people!
It's open-minded and carefree that we want and appeal to.
People who don't have any desire to take themselves seriously.
When we spoke for the first time, you mentioned that you are the kind of person who is willing to almost try anything once. This was an interesting statement, and I wanted to ask if this is the sort of mentality that enabled you to grow touchtennis and whether it has impacted the vision of the game?
Yeah, I'll try most things! Not sure about anything! I tried to diving in a shark tank last year but they wouldn't let me because I'm a diabetic!
I literally begged! They said, "this is normally the time that people are begging to NOT go in the tank!"
What are some of the countries that host touchtennis tournaments and have venues to play?
India, South Korea, Spain, Italy, France and England for now.  It'll be in a few more by the end of this year!
What are your aims for the growth of the game in the future?
I always maintain the following: Don't tell people your dreams. Show them your dreams! Watch this space! We are growing tenfold per annum!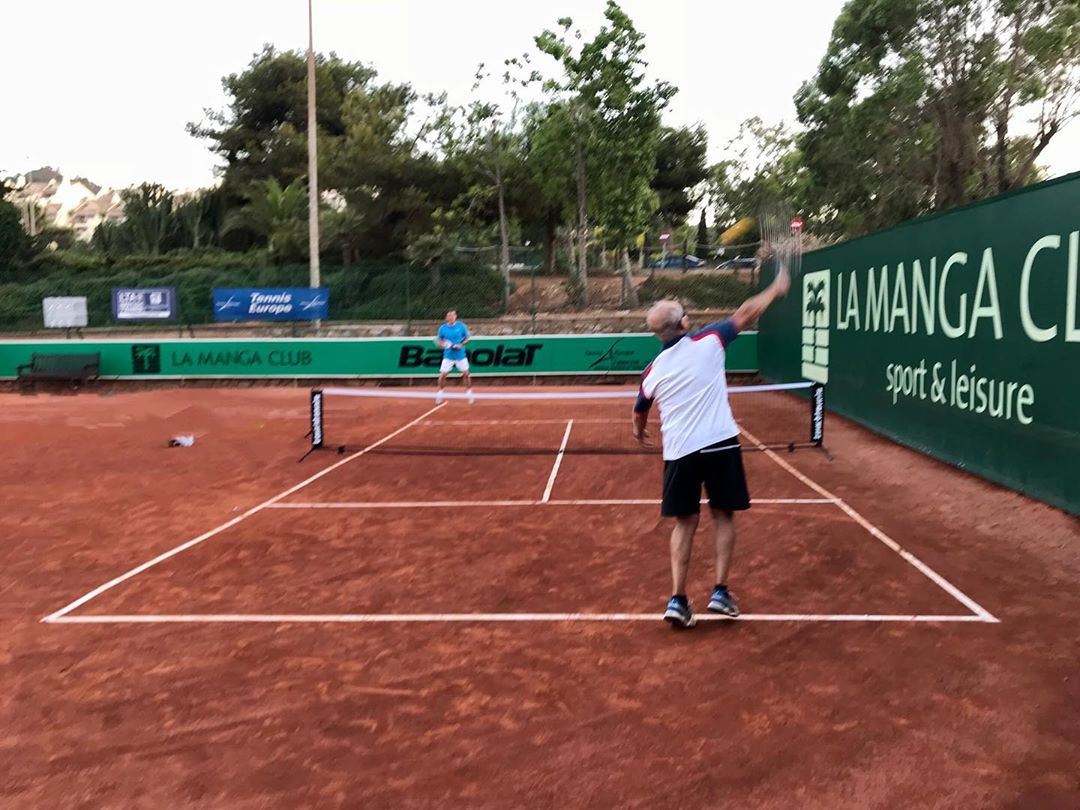 Although the game attracts a lot of youngsters and new starters, it is also played by professionals. Why do you think this is?
Maybe just a bit of fun? I don't know!
We don't have the budget for a market researcher to ask them! The game also attracts a huge number of over 60's!
And who are some of the professionals (current and former) who have supported and enjoy the game?
Fernando Gonzalez, Tracy Austin, Marcus Willis to name a few who love and have played touchtennis! I just need to play Sampras one day!
Any other thoughts/comments?
None that spring to mind buddy!
---
For more Tennis, visit Sportageous.
You can check out touchtennis here and find Rashid Ahmad on Twitter.
Noor Shafiq assisted in the curation of this article. You can follow him here on LinkedIn.