Shehzar Mohammad may not be known in the same light as his cricketing family, but his work off the cricket pitch in getting Pakistan cricketers into top shape, such as  Sarfaraz Ahmed, Asad Shafiq and Azam Khan, is making the rounds across social media.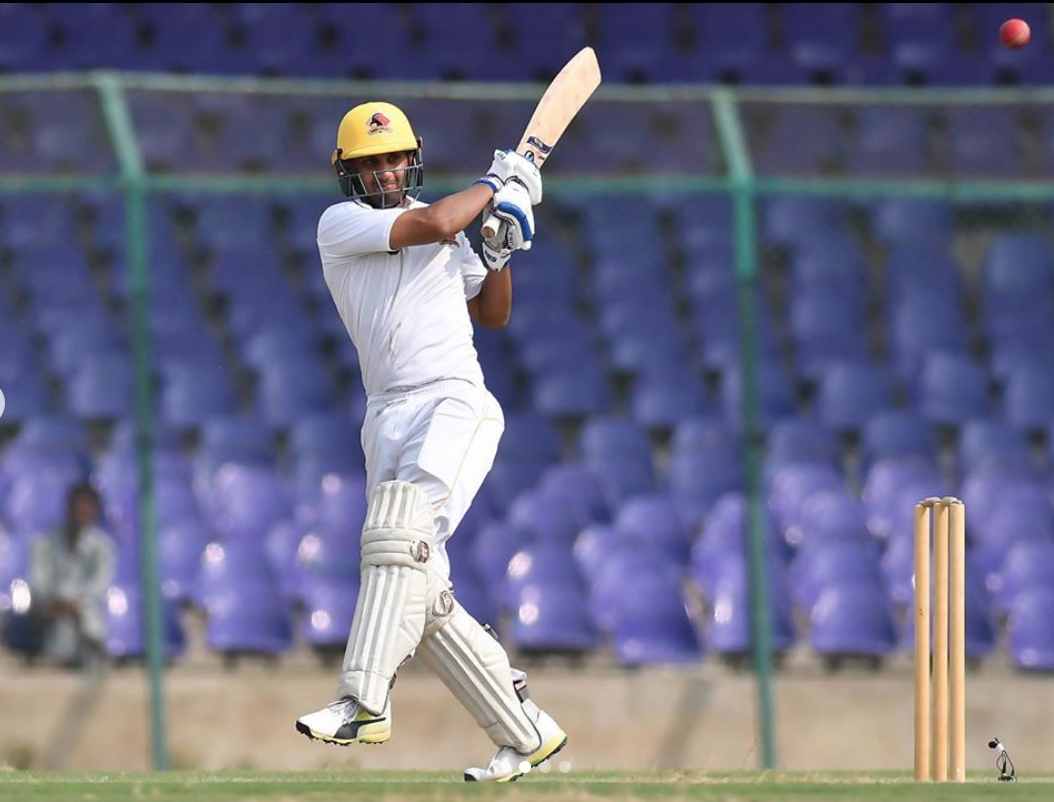 There are many sporting families around the world, one such being the Mohammad family of Pakistan cricket. Affectionately, they've been referred to as Pakistan cricket's 'first family'.
They have produced 4 brothers who have played international cricket for Pakistan and a fifth brother who has played first-class cricket.
Today, the grandson of the most famous member of the family, Hanif Mohammad, is playing at the first-class level. He is also looking to become a 3rd generation international, after his grandfather, and father – Shoaib Mohammad.
What many people do not know about Shehzar Mohammad, the son of Shoaib Mohammad, is that he has an uncanny ability to get cricketers back into top shape. We've recently seen this with the likes of Sarfaraz Ahmed and Azam Khan (who is representing Quetta Gladiators at the PSL).
The transformation of Azam Khan (courtesy: @shehzarmohammad)
'Pakistan cricket's first family'
Shehzar's story as a cricketer and trainer, and of course, his family legacy, is an interesting one, well worth a deeper look.
After all, there aren't a lot of people that can say they have had several members of their family play cricket at the highest level for their nation, let alone the same sport!
For Shehzar though, his grandfather, Hanif Mohammad and grand-uncles, Wazir Mohammad, Mushtaq Mohammad and Sadiq Mohammad have all represented Pakistan.
In fact, ask any Pakistani, and they will tell you exactly why Hanif Mohammad is often dubbed 'the Original Little Master'.
Shehzar Mohammad (courtesy: @shehzarmohammad)
People who followed cricket in the mid-to-late twentieth century can never forget his famous 337 against the West Indies in 1957. To date, this is the highest individual score, and one of only 4 triple centuries, by a Pakistani batter.
Hanif's son, Shoaib Mohammad, has also sported the whites and greens for Pakistan. He has gone on to represent his country in 45 games, with an average of 44.34 and 2,705 runs in Test cricket.
In 2009, Shehzar Mohammad became the 3rd generation First-class representative of his family.
Having debuted with the Pakistan International Airlines team, he went on to score a first-class double hundred for the Karachi Whites against Multan.
In doing so, he became the fifth member of his family to score a double-hundred in first-class cricket, following in the footsteps of Hanif, Sadiq, Mushtaq and Shoaib.
Lately, though, his cricketing career has seen a poor flurry of performances. In the 11 first-class innings since his 265, Shehzar has failed to score a single century, managing a top score of 74, at an average of 14.7.
Three generations of 'Pakistan cricket's first family': Shoaib Mohammad (L), Hanif Mohammad, Shahzar Mohammad (courtesy: @shahzarmohammad)
The Pheonix
This has not stopped Shehzar from reinventing himself successfully in sport.
One can only imagine the pressures involved in having to live up to a family legacy such as his.
And it may not be on the cricket pitch, but his abilities have enabled the growth and development of some of Pakistan's top cricketing stars.
Today, Shehzar is the man behind the famous viral pictures of Sarfaraz Ahmed's fitness transformation.
It is unlikely that anyone doubts his personal training skills. Especially, considering criticism towards Pakistan's coaches for lacking focus on fitness and nutrition.
Shehzar Mohammad with Asad Shafiq (courtesy: @shehzarmohammad)
Having the ability to convince the athletes to change their nutrition, turn up at the gym several times in the week and work out like they never have before is definitely an achievement that many cannot claim as their own.
After Sarfaraz Ahmed's transformation, Pakistani test batsman, Asad Shafiq and all-rounder, Anwar Ali have also started training with Shehzar at Platinum Fitness.
Perhaps, the most recent client of his is also the most interesting one. Azam Khan, son of former Pakistani captain, Moin Khan signed on as a supplementary player for the Quetta Gladiators in the PSL.
This move was criticised because of Moin Khan's involvement with the Gladiators. It was further criticised due to Azam Khan's poor fitness levels and being overweight.
With the help of Shehzar though, Azam Khan now looks to be one of, if not, the fittest player in that squad (with the captain, Sarfaraz, in competition, of course).
At 21, this season of the PSL can very much be a breakout one for Azam, having scored a 50 in his first game of the PSL, so far things are looking bright for him, and it's certain that Shehzar's training has a part to play!
What is certain though is Shehzar's career in the cricket world has far from ended. Few would argue that it has only just begun.
With three of his four clients featuring in this year's PSL, their fitness levels will be tested for everyone to see.
And if they are successful, Shehzar, the youngest of Pakistan cricket's 'first family' may find that he has a bright future ahead of him, albeit differently to his forefathers.
Zushan Hashmi is a sports writer who works in the policy space in Australia. He is an avid fan of climbing, football, cricket and all things sport. You can follow him here on Twitter.
You can follow Shehzar Mohammad here.
For more articles like this, visit Sportageous.