SportsCube is an Australian SportsTech startup that has been operating in the space of grassroots sports sponsorship and amateur sports fundraising for the last 2 years.
With a mission to support and grow grassroots clubs through financial sponsorships, SportsCube is quickly becoming a household name for smaller, community sports clubs across Australia. However, their sights are set for much larger things.
Read about the vision and story of SportsCube with their co-founder, Jackson Dickfos.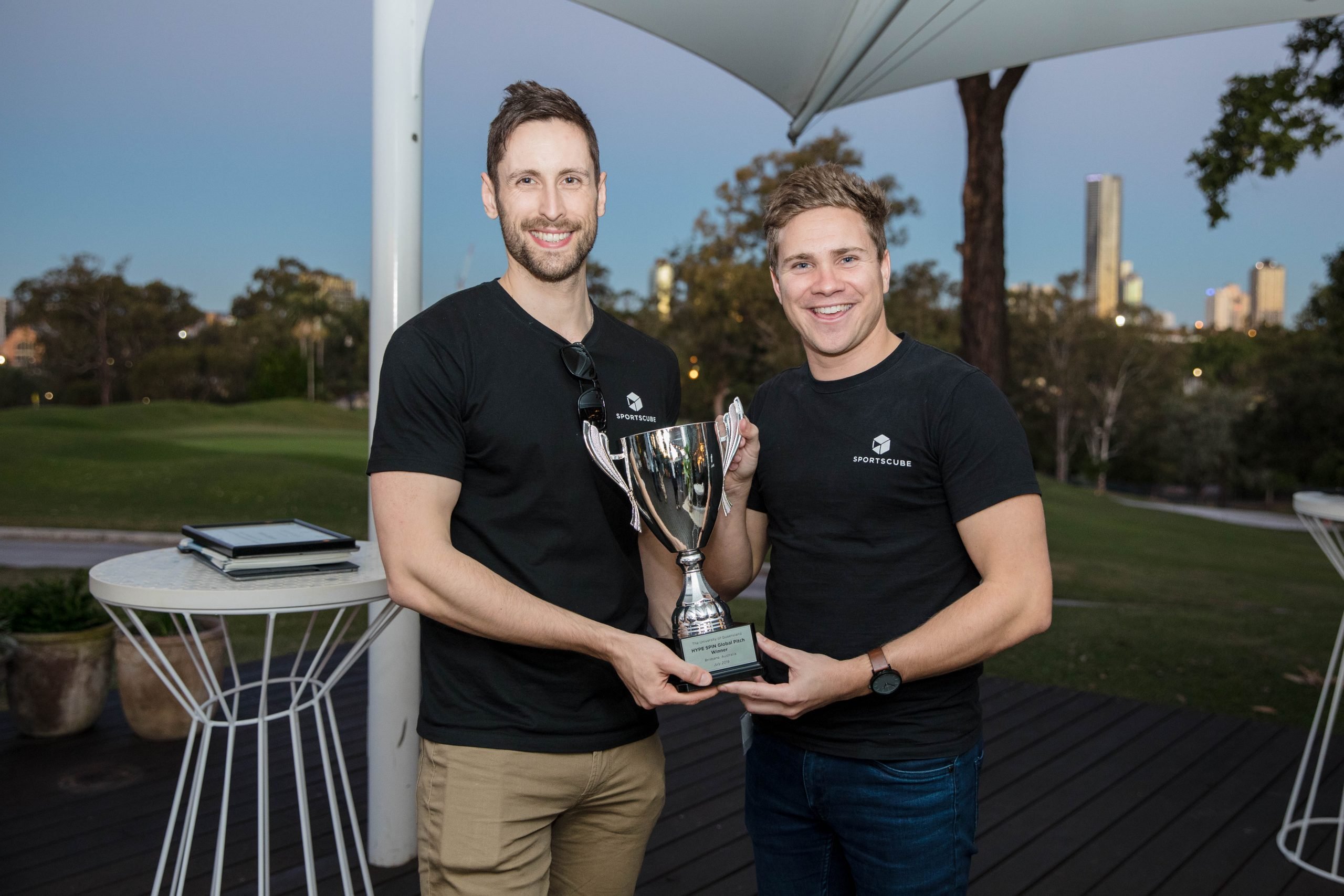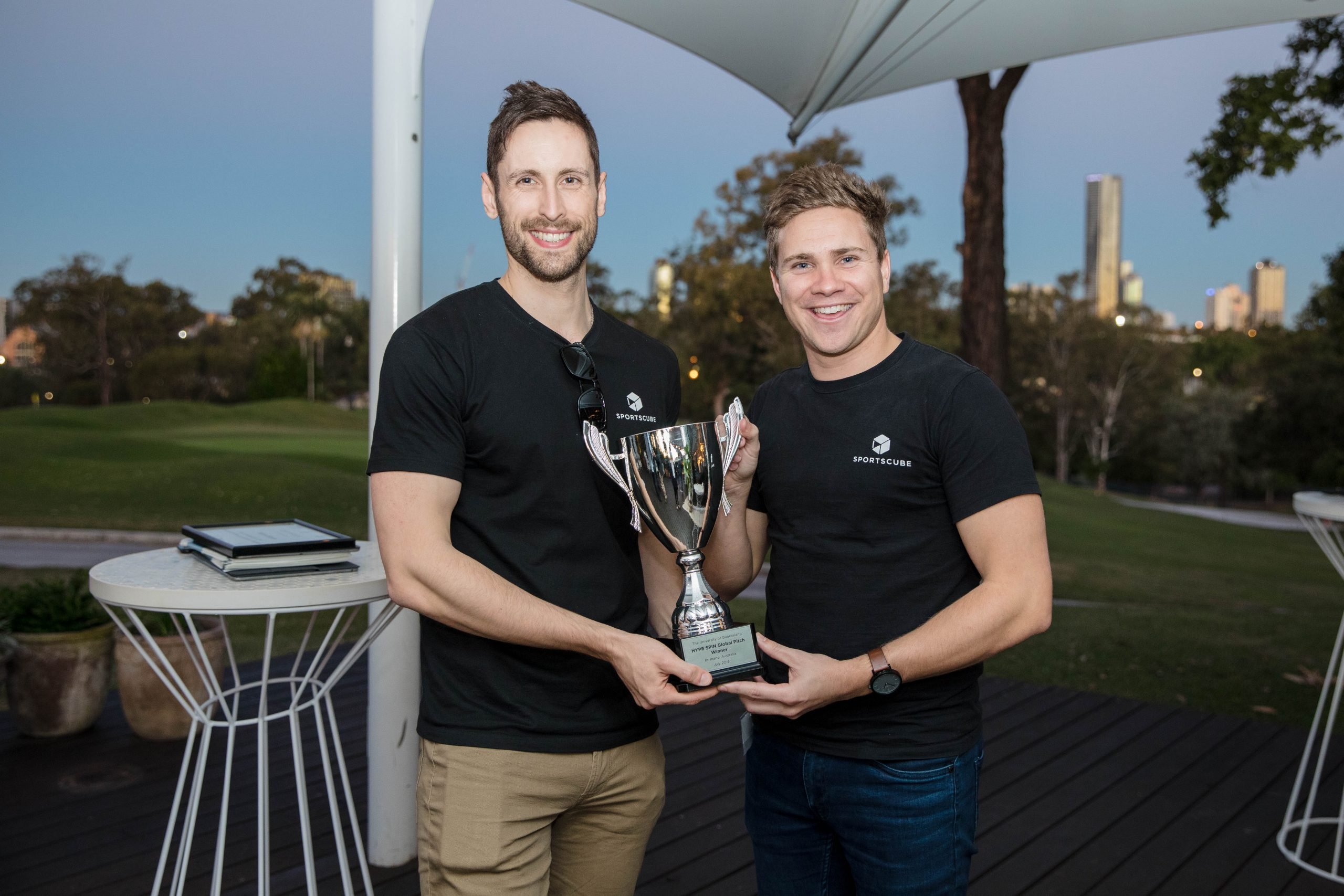 Zushan: Tell me a little bit about yourselves outside of SportsCube and life prior to it?
Jackson Dickfos: Both avid sports fans, I'm a massive AFL tragic and Tim's a huge cricket nut.
I was studying to be an exercise physiologist and Tim was studying a business marketing degree when we met in 2017, in an entrepreneurship elective in our final year of study.
I grew up in North Brisbane and Tim was born and bred in Maleny, Sunshine Coast, Queensland, Australia.
How did you find your way into the SportsTech space?
We pitched a sporting initiative in a Start-up Weekend (Shark Tankalike) event during our entrepreneurship university course on the Sunshine Coast and ever since, started attending events like the National Sports Tech Conference in Melbourne, and from there met plenty of people and started to learn more about the space.
It's a funny one, we just slowly moulded ourselves into the space without realising it to be honest. At times we haven't even considered ourselves necessarily 'SportsTech'.
And where did the idea for SportsCube come from?
The product has changed many times over the years but our initial ideas were inspired by our parents who have tirelessly and altruistically worked as volunteers and helped community sporting clubs stay alive for the best part of 3 decades.
We grew up watching them constantly knock on doors, make thousands of cold calls, and flip a million sausages on the barbecue to raise money for the sporting clubs we were a part of.
And what exactly do you do?
We help sports clubs sell their sponsorship, and help brands sponsor sports clubs.
You've obviously seen that there is room and opportunity for organisations to sponsors grassroots sport, on the flipside why do you see this to be important for grassroots sporting organisations?
Sponsorship is one of the largest revenue raises for financially sustainable sporting clubs. For many, other than membership fees and fundraising, it is there the only source of revenue.
Without sponsorship, the other revenue sources are often not viable longterm and leave the sporting organisation incredibly vulnerable, as we've seen widely and extensively across the board when sports play stops for just a few months.
You're Australian-based and looking to go overseas, having built networks in other parts of the world too. In my mind, US college sports has a lot of untapped potential, what are your thoughts of increasing your presence in that market?
The college ecosystem in America is actually one of the areas where we think sponsorship disruption will happen quickest, and that our solution may work best.
The school sport system in America has similarities to the semi-professional and professional level in Australia and is where sponsorship sophistication is escalating and still really only touching the tip of the iceberg.
Because it's these smaller sporting organisations that are the heart of our communities, and it's been that way since the origin of the sport.
Do you limit the type/sorts of sports you involved in? Why/why not?
The plan rolling out our product and hitting the market, was definitely to cluster by location and by specific sports, but that changed the minute the pandemic was resulting in sports clubs struggling all over the country.
It no longer sat well with us to isolate sports or regions, even initially, which has left many people thinking we're prematurely scaling or going about things in the wrong way, but it's something that we think is the right thing to do during the climate.
Our current model and free sign up has also reflected that belief.
You've been part of other accelerators, but are currently involved with Startupbootcamp's Sports & EventTech 2020 accelerator, what has that experience been like for you?
I can confidently say, it's been one of the most influential periods we've had, both as a company and as founders.
We've thoroughly enjoyed the camaraderie of the cohort and the entire team at Startupbootcamp, because as well as being incredibly gifted individuals, they're also great people, which will make any experience a worthwhile and memorable a one in our eyes.
Why do you think it is important to highlight and involve smaller sporting organisations via a platform like SportsCube?
Because it's these smaller sporting organisations that are the heart of our communities, and it's been that way since the origin of the sport.
These are the places that have raised our Olympic and professional sports stars and will continue to do so. Thriving community sport means a thriving professional sport.
You can't have one without the other, and that's why it's crucial to nurture, protect, and work hard to flourish the breeding ground.
What are your key drivers for the future?

Building a highly liquid marketplace, something that users come to trust to deliver results or insights on how to get results.
Lean operations (due to the sponsorship market's rebirth after COVID) and an agile product/feature dynamic, and growing our brand network.
---
For more Sports Tech & Entrepreneurship content visit Sportageous.
Saqib Tanveer assisted in the curation of this article. You can follow him here on LinkedIn.