Mike Chabala may be known best as a Full-back for a string of top MLS clubs such as Houston Dynamo, Portland Timbers, and D.C. United.
Lately though, using his soccer prowess and fitness levels, he has been growing his business, Sphere, a soccer-inspired fitness platform that has seen an uptick in engagement and usage during COVID-19. 
Sportageous caught up with Mike to talk about how the idea came about, what 2020 has been like, and where Sphere is headed in the future.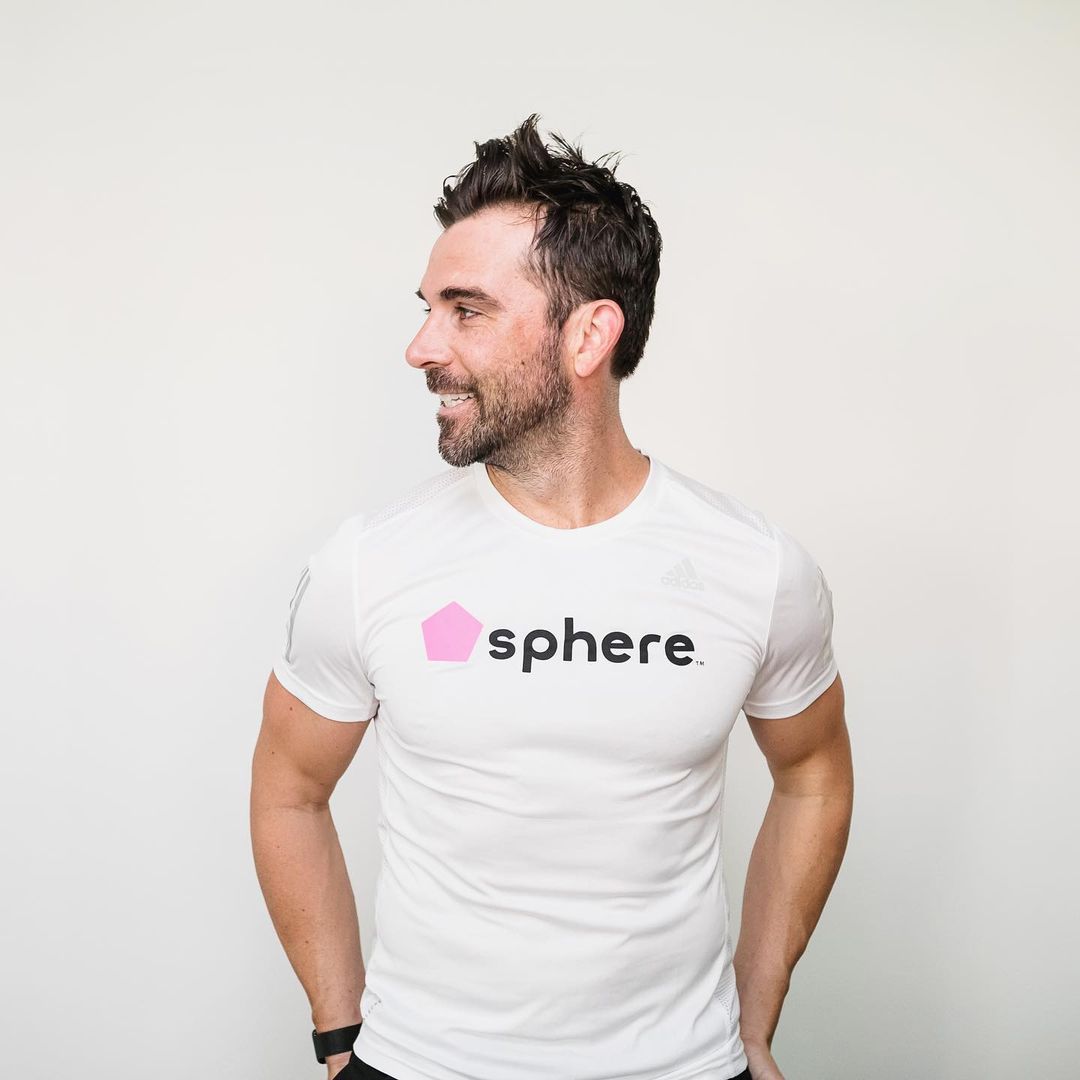 A soccer-inspired fitness platform, this is definitely a first, tell me about where the idea came from?
I played almost 10 years professional in Major League Soccer for the Houston Dynamo, Portland Timbers and DC United. When I stopped playing at 30 years old I experienced concepts like spin, yoga, CrossFit, rowing, dance but there wasn't anything for soccer.
I created it. soccer-inspired means team focused, fluidity in the workouts that I created to be endurance based and focus around what I believe a complete player should encompass; agility, body and core strength but the most important element, TEAM.
I missed the locker room after it was gone more than playing. I missed the human connection and locker room atmosphere and realized that these other concepts were missing the most important component.
What's your personal soccer and sports story?
I played soccer my entire life and was fortunate to get free education and the University of Washington and where I went on to play professionally where I won 2 Major League Soccer championships. 
There are 2 products or training programs that you offer via sphere (Powa and sphere), could you expand on these a bit?
The online training platform is called Powa. On the platform, I created two styles or ways to play. Powa is a workout without a soccer ball and sphere is a workout class with a soccer ball. 
Entrepreneurship is by far the most challenging thing I have ever embarked on but the most rewarding. It is not for everyone but I love the daily challenges because it reminds me of a soccer game.
And within this there are several levels of programs from short to long, easy to hard, could you tell me a bit about that?
All classes or we like to call them practices are anywhere from 25-45 minutes depending on what you're looking to do and how much time you have to play or workout. All workouts are taught at a medium or intermediate level but easily adjusted with modifications or as we say people can "play at their own speed"! 
What has been the biggest challenge for you, personally, in making sphere grow?
Managing the business and team while maintaining a healthy personal life. Entrepreneurship is by far the most challenging thing I have ever embarked on but the most rewarding. It is not for everyone but I love the daily challenges because it reminds me of a soccer game. Important part is to have fun and enjoy the process. 
How about the successes in launching the platform?
I had no choice. Because of COVID-19, we had to act quickly and thank goodness I had some people in my life who were able to help me get the online workout up and on the platform quickly so we can go away from Instagram live workouts and create a paid wall to capture our audience. We have since then established a flow of coaching to uploading content and now working on our customer and marketing. 
Let's talk about social media content. Sphere has obviously amassed a pretty strong following, due to the great content you guys produce and the product itself. Could you tell me a little bit about the importance of social media in growing a business, and how it has personally assisted your journey with the venture?
Just post. Don't overthink it and you will find your voice and angle over time.
You can't expect to be perfect but it is a combination of being strategic and efficient. I spend a lot of time on it because it is also the window to many millennials into our company and important to have them see the business and educate them at the same time as we grow.
Our business does not discriminate just like a soccer ball, anyone can kick it. 
It has helped share the stories of the people and informs others on what we are doing. We are showing the tip of the iceberg and using social media to tell your story but also educating your community is even more important than marketing or selling them on buying something. 
Who are most of your customers? Is there a particular demographic that uses Sphere more than others? If so, who? Or is it a consistent wide range of people from diverse demographics?
People missing soccer after they stopped playing or never had the opportunity.
People who are lonely or missing a community and connection.
People who have relocated and looking for new friends. People who are into new adventures and experiences that enjoy a positive atmosphere. Our business does not discriminate just like a soccer ball, anyone can kick it. 
You are one of several coaches at Sphere, tell us a little bit about the other coaches on the team and their varied focuses in soccer-fitness?
We now have over 16 coaches or captains that are leading our workouts and most have some soccer background but not all.
They are wonderful people and all that I enjoy spending time with off the field which is a huge factor when bringing someone new into our team. Check them out online so you can see for yourself. 
It's great to see that you have a diverse set of coaches conducting the coaching and fitness programs, why was it important for you to have inclusivity within your group/team in running the coaching side of things?
We have an eclectic lineup for sure and very diverse. Balance is key because fitness isn't one size fits all.
We all like different colours, shapes and sizes so you have to create a team-based around that. 
Where do you envision sphere in the future? And what are you aiming for in the long run?
We are playing to connect the world. I would love to see our business around the world, offering the best workouts in the market but more importantly known for creating a community and building connections and making the field a better place to play. 
Do you have any tips and insights for new SportsTech company founders?
Focus on creating value for your customer and listen to what they want, not what you think.
Don't be afraid to pivot and change directions or get stuck to an idea. Being creative and on your toes at all times is important to #keeptheballrolling. 
---
For more SportsTech and SportsBiz visit Sportageous.
And for soccer/football click here.
You can get in touch with Founder, Mike Chabala on Instagram.