Sikander Hayat is a tennis player in Pakistan.
In this exclusive, he shares his journey of playing tennis in his country, and how the sport is evolving.
Furqan Ur Rehman: What are you up to these days?
Sikander Hayat: As you know, the coronavirus is everywhere, so, like all people, I am also in self-isolation and staying home and training. I urge all people to stay home and stay safe.
How do you manage to coach and play at the same time?
Actually, I am a player most of the times and I usually coach a little bit so I give more time on my tennis game rather than coaching players.
Tell us about your tennis?

I started playing tennis at the age of 12 and my Idol was the great Pete Sampras who is a 14-Time Grand Slam Champion.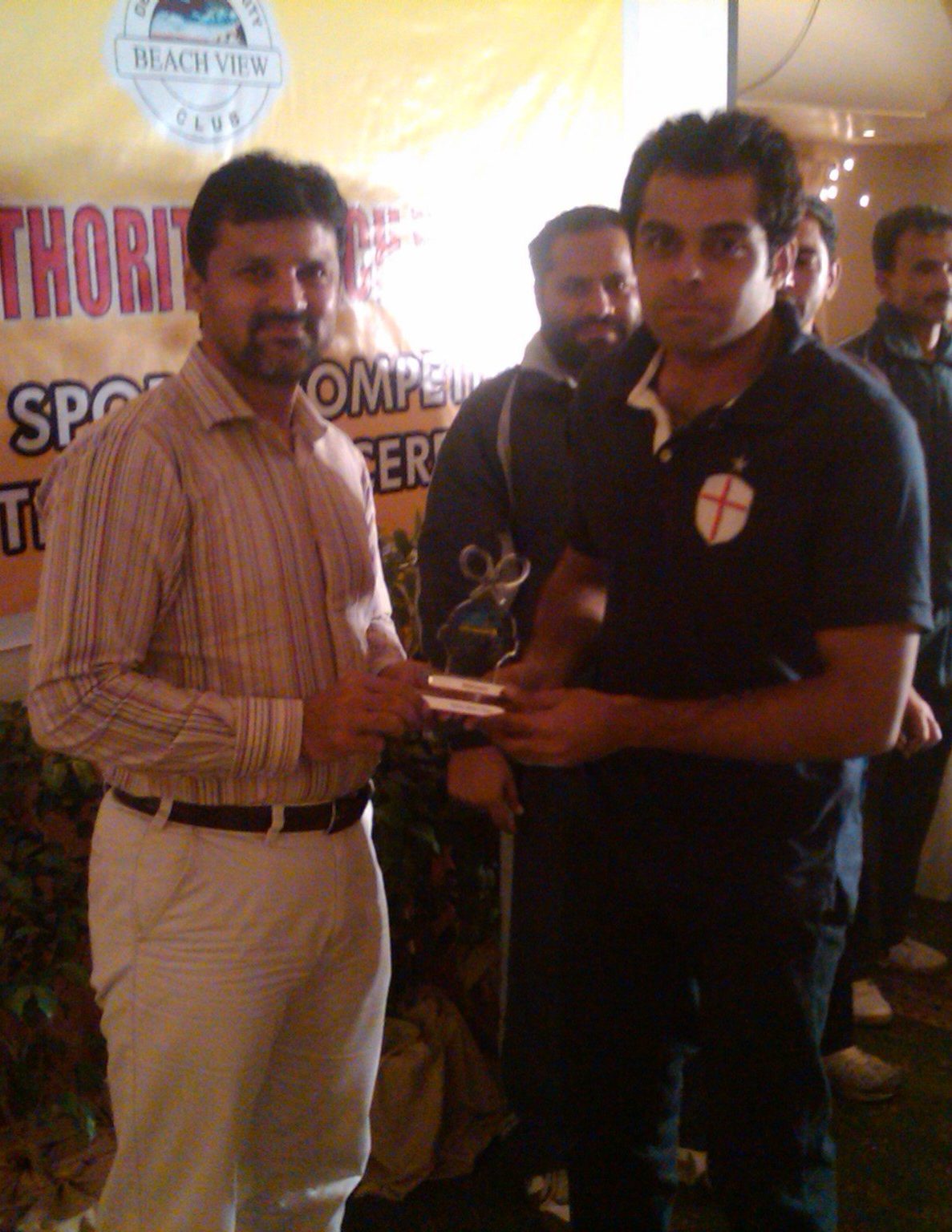 What is the biggest challenge for Pakistani Tennis at the moment?
I think it is the International tournaments in our country and sponsors that we currently lack.
The Government need to support our talented tennis players. Providing players with sponsors will help them play International tournaments in other countries.
By playing international tournaments, players will get more exposure and can groom their game comprehensively.
Read our conversation with Pakistani tennis father-daughter duo, Sarah Mahboob and Mahboob Khan.
We need this experience in our country. The sponsors are necessary for those players who are willing to represent Pakistan outside the country and will give them more boost and confidence in their game.
Has the international success of Aisam ul Haq opened any opportunities for tennis in the country?
Yes, for sure. Players need government support to open up more opportunities and more tournaments so that they can represent Pakistan, like Aisam-ul-Haq.
Has Tennis evolved from the "sport for the elite" banner in Pakistan?
Unfortunately, like cricket which is more popular, Tennis has not gone to the highest rank. It needs to be highlighted in the media too so that it can rise and evolve as a sport.

Why has Pakistani tennis stagnated despite the opportunities presented to it in the past?
I don't think it has stagnated just yet. With the help of Aisam-ul-Haq reaching a Grand Slam Final, it has opened the doors for other players to give it their all and I hope that we will see better days coming ahead for Pakistan in the game of Tennis.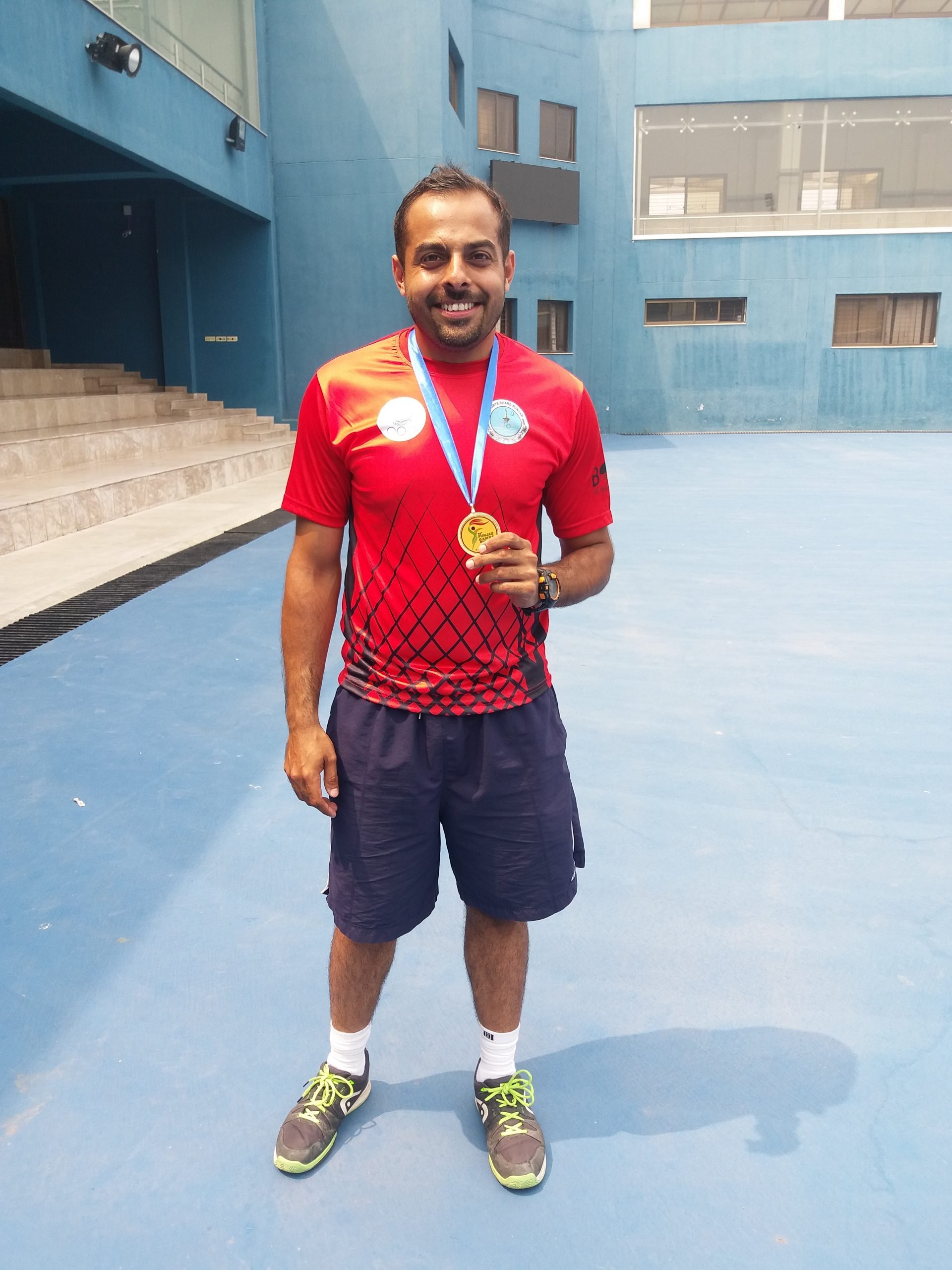 You've travelled the world with tennis, what can Pakistan as a country adopt immediately as a first step to reaching global standards?
It has to be government support for sure and sponsorships for players. Also, our local sports channels should give coverage to the game of tennis in Pakistan so that people see them on TV and realize that like cricket we also have talented tennis players as well.
What is the most memorable highlight of your career?
The most memorable is winning the USTA Tennis league in Long Island, New York USA. It was a very tough league but I managed to overcome some tough matches and won it at the end.
A lot of Pakistani athletes work other jobs to make ends meet, have you been through that phase as well? What would your advice be for the upcoming line of athletes who want to pursue their dreams?
Yes, I also work as a marketing executive. Unfortunately, you need to survive in this country by doing other work as well and that is why so many players have left this sport, which is a very sad thing to see.
My advice to upcoming players is to keep working hard, don't lose hope and do your best. Keep giving consistent performances so that you are provided with sponsorships.

If you had the chance to pick another sport at the professional level, what would you choose and why?
Like all Pakistanis, cricket is my passion as well and I was also an under-12 Pakistani cricket player. I also played domestic cricket in my early days with current players like Shan Masood, Sharjeel Khan, Ahmed Shahzad and so on. So, cricket would definitely be my choice.
What is your favourite shot and why?
Obviously, the single-handed backhand, because this is the most difficult and beautiful shot to play. Plus, my idol was a single-handed backhand player, so I used to copy him like he was playing on the court.
What is your favourite tennis court and why?
My favourite is a grass-court because it gives you unexpected balls which can also skid. Hence, my serve is big and also my backhand slice is very effective on the grass court in which players always struggle to play it back to the opponent's side.

Any words of encouragement for aspiring and struggling tennis professionals in Pakistan and globally?
Yes, our legendary coach and Pakistan Davis-Cup Captain Rasheed Malik, Grand Slam Finalist Aisam-ul-Haq and 20-Time Pakistan National Champion, Aqeel Khan always give us confidence, appreciation to the players and encourage players to continue their pursue their career in tennis which is a major thing for players to give their will power in the game of Tennis.
Tennis is the first major sport addressing the pay parity issue between men and women's sport, why is Pakistan not following suit?
To be honest, I don't know why Pakistan is not following this but in my opinion, like men's tennis, women's tennis should go forward. We have a lot of talent in women's tennis and they should be given equal pay. By supporting them with affordable expenses, they will move progress, rather than quitting the sport.

---
For more Tennis, visit Sportageous.
You can follow Sikandar on Twitter.
We would like to thank Nadeem Durrani (pictured above), for providing us with an introduction to Sikander. Nadeem is the founder of Rupal Expeditions and is based in London, United Kingdom. He is passionate about sports and enabling young athletes to find opportunities and exposure.