Neide Oliveira is a Brazilian Futsal player who has played professionally in many countries, such as Lebanon, Maldives, Portugal and more.
She is passionate about the growth of women's futsal and the beautiful game of football.
In this feature interview, we sat down with her to talk about her career, women's futsal and the sport in Brazil.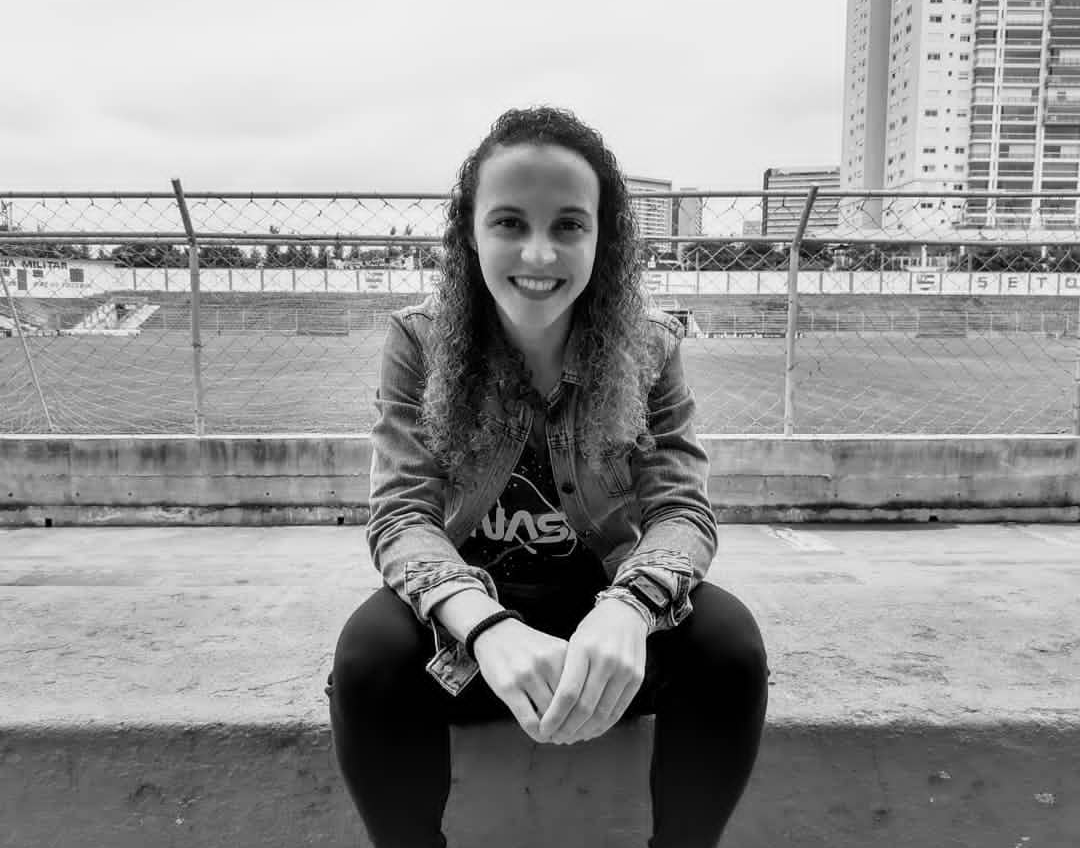 Zushan Hashmi: Tell me a little bit about your journey in the game.

Neide Oliveira: Well, as you can guess, I'm passionate about football, have a keen eye for knowledge of the game and enjoy the challenges that come with it both within and outside of Brazil.
My relationship with the sport started very early, at the age of 7 in Brazil, when I first came in contact with a football.
Through futsal and football, I have had the opportunity to enjoy, appreciate and learn from cultures in countries such as Argentina, Maldives, Spain, Portugal, Macedonia and Lebanon.
I use my experience, knowledge and passion for the sport as a way to encourage girls and women in the growth and development of women's futsal and football.
Tell me about your life outside of futsal and football?
I like to be connected with my family, read books, travel, visit new places and have fun with my friends. I think these hobbies are important as they allow me to recharge.
What is it about futsal that makes you return to the game?
Futsal has a very important meaning in my life and every time I see everything I've been through, it gives me the strength and desire to continue, I try to enjoy every moment.
After all, everything is a great learning experience and the game cannot stop.
What is futsal like in Brazil? And in particular, futsal for women?
Futsal in Brazil is widely practiced, at all ages. Brazil is a country that has art football in its culture, and that owes a lot to street football and futsal. Children start playing on the street or in futsal before going to play football. This is something that has become a natural process for Brazilians.
We have great examples of players who started in futsal: Ronaldo, Ronaldinho, Neymar and Marta are just some examples. I can say that Brazil has great futsal players (girls and boys), and we have many talents.
Brazilian women's futsal has a lot of potential, as we have great talent and technical players, but there is still a lack of development and visibility for the sport to reach new horizons.
What has been the highlight of your career?
I had many important and exciting moments in my career but I will highlight two moments that I´m very proud of. The first was when I received a scholarship to study and play in college, so I studied, played futsal and graduated.
The second moment that I´m proud of and that I had a professional and personal transformation through was playing in other countries, winning titles, but above all knowing different cultures, people and understanding a little bit of futsal/football played in those countries.
Everyone knows how well-developed football is in Brazil, but what is it like for futsal athletes to make a living?
The expectation is that all female futsal athletes dedicate themselves 100% to futsal, but the reality is still far from the ideal, many female futsal players have a double and sometimes triple journey, that is – they play futsal, work and in some cases study, too.
However, we have a small percentage of players who manage to dedicate 100% to futsal.
Do you think women footballers and futsal players are paid well in Brazil? Has this changed?
No. We´re taking slow steps in this matter but we´re moving forward. The general hope for women's football came after the Women's World Cup in France in 2019.
The repercussions were very positive, here in Brazil, for example, the work, development has been happening gradually, of course, we have a lot to do and improve though. I see the question of "paying well" is an action/development stage in a future for both football and futsal.
In women's football, for example, we already have Brazilian players who have played abroad and are returning home to play. Many of them are also on the Brazilian women's national team.
Is this equal to the men?
In men's football, the reality is different, players are well paid, there is a very high expectation with young players who are treated like jewels, and there is also a positive return from the media, brands and sponsors.
For a long time, men's football was treated in this manner. Whereas women's football was viewed with suspicion, prejudice and no return, however this is starting to change.
How are you keeping busy during the COVID-19 lockdown?
I'm busy with books, tv shows, my studies, films and training.
It´s a time for reflection and transformation.
What does your training, fitness, and diet regime involve?
I´m the kind of person who always liked to train, and I train every day, it´s something that makes me feel good. I follow a training routine and organize myself every day.
As for food, I'm a vegetarian so I try to take good care of myself. I eat a lot of grains, vegetables and fruits. I believe that it´s necessary to have a balance between food and physical activity.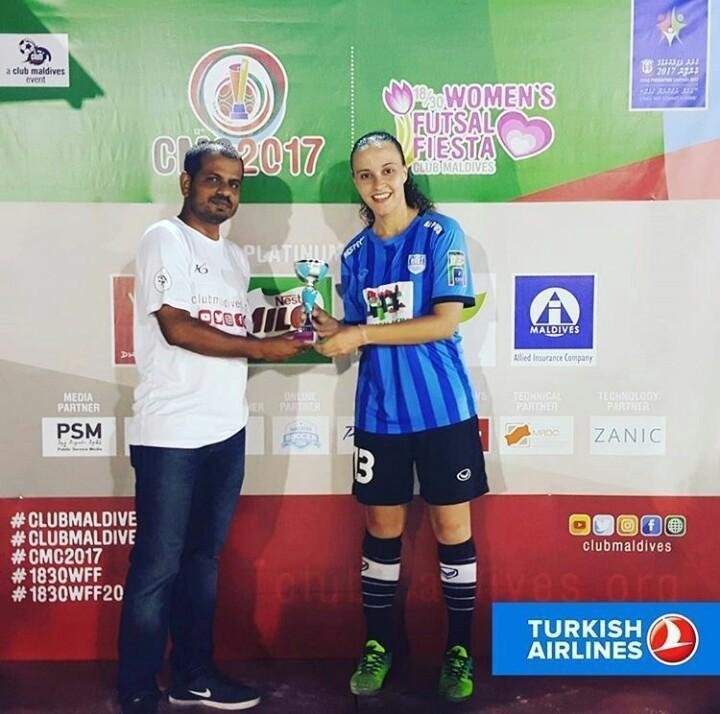 What do you say to young women who want to start playing futsal, but are demotivated for some reason or the other?
If there is one thing I learned from the sport, it´s about determination and overcoming the odds.
Basically, having the determination to pursue goals and overcome obstacles. Whereas, for girls who are starting in futsal or want to start, do it with a lot of love. The road can be long, the difficulty is part, be sure to dream and enjoy every moment.
What can we expect from you in the future with your sport?
It´s difficult to predict what will happen in the future but one thing is certain, I want to be more and more connected with futsal and somehow contribute to its development.
Studying more and helping girls not only in Brazil but elsewhere in the world is another area of interest. I see futsal/football as a great tool for social transformation.
Any other thoughts or comments?
I would like to thank Sportageous for the invitation to this great interview. I was very happy to participate and talk about futsal, a modality that Brazilians love.
Thank you! A big hug to all the girls around the world who are starting to play futsal/football, those who already play and those who are thinking about starting.
Good luck to all of you, you are very important, believe in your dreams!
---
You can follow Neide Oliveira on Instagram & Linkedin.
For more on Football/Futsal, visit Sportageous.
This Article is written by the Sportageous Editorial Team.
Noor Shafiq assisted in the curation of this article. You can follow him here on LinkedIn.