Egyptian squash ace, Moustafa Elsirty, talks about his goal to reach #1 and Egyptian dominance of the global game.

Liam Parker: Can you talk about your background and life outside of sport?
Moustafa Elsirty: My name is Moustafa Elsirty and I'm 20 years old. I'm from Cairo, Egypt and I'm a professional squash player who plays for Wadi Degla club and the Egyptian national team.
How did you get into squash? Do you excel at any other sports?
I started playing squash when I was 5 years old. My father is actually the reason why I started playing squash and since then I've loved the game more than anything else. I used to be a swimmer but I didn't really fancy a career in it so I focused more on squash.
When did you realize you could compete at an elite level?
I think at the age of 16 when I took 3rd place in the World Juniors and 1st in the World Juniors Teams is the time I realised that I can compete at an elite level.
You're the youngest player inside the top 50 in the world squash rankings. How does that feel?
It's something I'm proud of but not something I think about really often, because I my goal is to reach the top as fast as I can. 
How did you balance sport and education when you were growing up?
It was obviously tough to manage and balance education and the amount of hours of training and travel I did for squash, but eventually what helped me the most was to have my last few years of school in a home school so I can focus more on my training and playing tournaments and at the same time I managed to study and finish school.
Egypt has an incredible dominance at the top of global squash. What is it about the country / culture that's led to this?
We had a good generation at some point which helped and inspired the younger generations to work harder and compete harder to follow their role models and try to reach the top, and that helped Egypt to keep the dominance going to this day.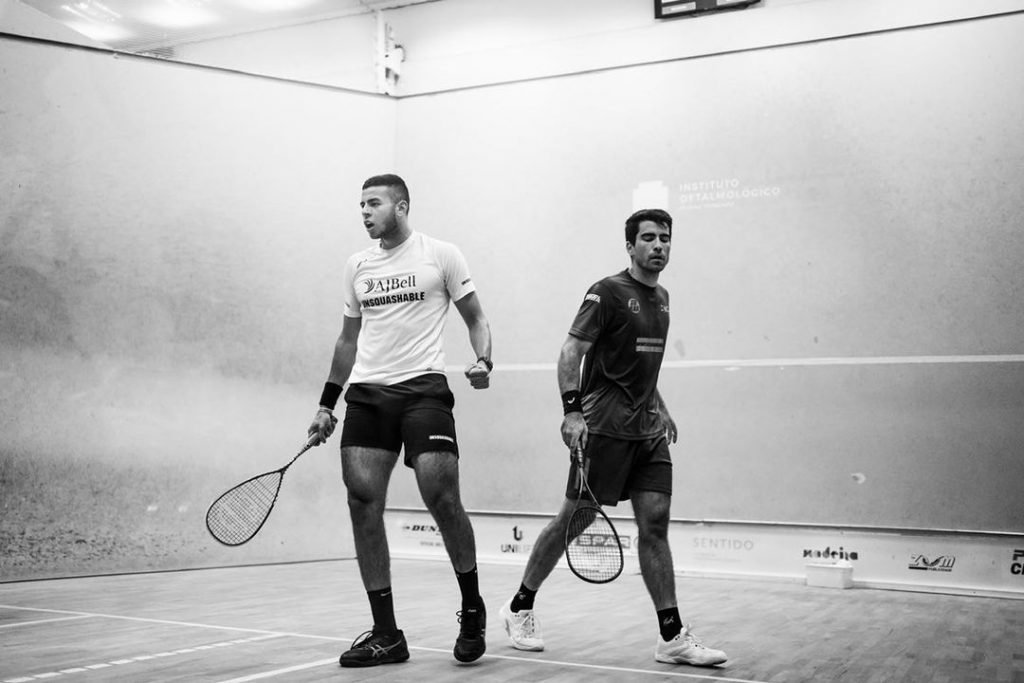 What are your goals for the next season? Are there any tournaments you're looking forward to?
Well the way I look at it, my goal is top 1 spot, joining the top 20, 10 or even top 5 would be a great step in the right direction and I really can't wait to start working towards those goals. The tournament I'm looking forward the most is the World Champs in May which is going to be held in my home town and I'm really excited to compete in this tournament because my whole family and friends will be able to come watch and support.
Who is your favourite sportsperson outside of squash and why?
Definitely Cristiano Ronaldo – he has been my role model since I was a kid because of the amount of work he puts and the amount of dedication and confidence he has which is something I look up to as a pro athlete.
Have you had any setbacks on your journey, and how did you overcome them?
Of course I have had setbacks which I learned from and they made me who I am at the moment, but the one I learned the most from was during COVID when I couldn't compete and I couldn't improve my rankings to be able to play the Platinum event, so it showed me that I should be more patient and it should have had more trust in the work I was putting in and just wait for the opportunities and wins to come. 
What's on your music playlist at the moment?
I love music but I feel every time has its own songs so I don't have anything specific on my list at the moment.
---
You can follow Moustafa Elsirty and his squash career on Instagram.