Mia Krampl from Slovenia exhibited an interest in climbing following her elder sibling who was a professional sport climber. Krampl turned her focus on climbing into a profession.
She qualified for the 2020 Summer Olympics and has a pair of podium finishes at the IFSC World Youth Championships. We caught up with Mia to hear her climbing story!
Zushan Hashmi: Tell me a bit about yourself. And your life outside of climbing.
Mia Krampl: Outside of climbing? There is not really much to tell! I am just a normal 20 years old girl who tries to enjoy her life as much as possible.
Although I focus on climbing, I like to cook, dance, sing and do all the things that normal people at my age do (being lazy and sleep).
Some facts: my favourite meal of the day is breakfast and I am a huge coffee lover.  Last year I graduated from high school and decided I will not enrol in university, instead I will focus on climbing only. 
How did you get into climbing?
My brother is a climber, and he trained in the local club a few years before me. Once I tried to climb on a warm-up wall at his national competition and soon I realized this is something I want to do too.
When I was 6, I began training in local clubs as well, and by the age of 8, I was already competing at my first nationals.
I have to admit I was pretty scared at the beginning and did not know how many chances I have in this sport but all my fears pushed me even further and now I am who I am and what I am.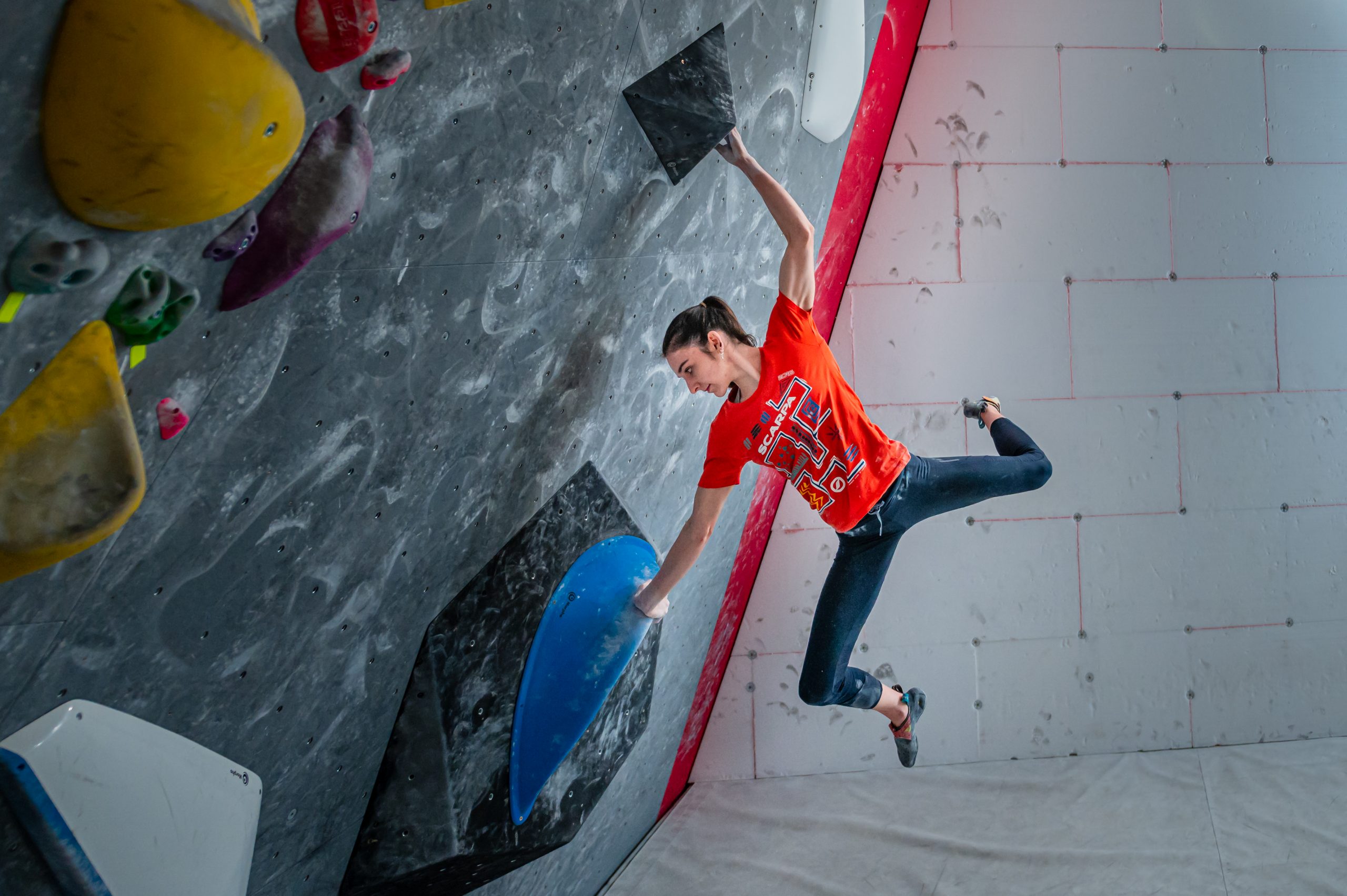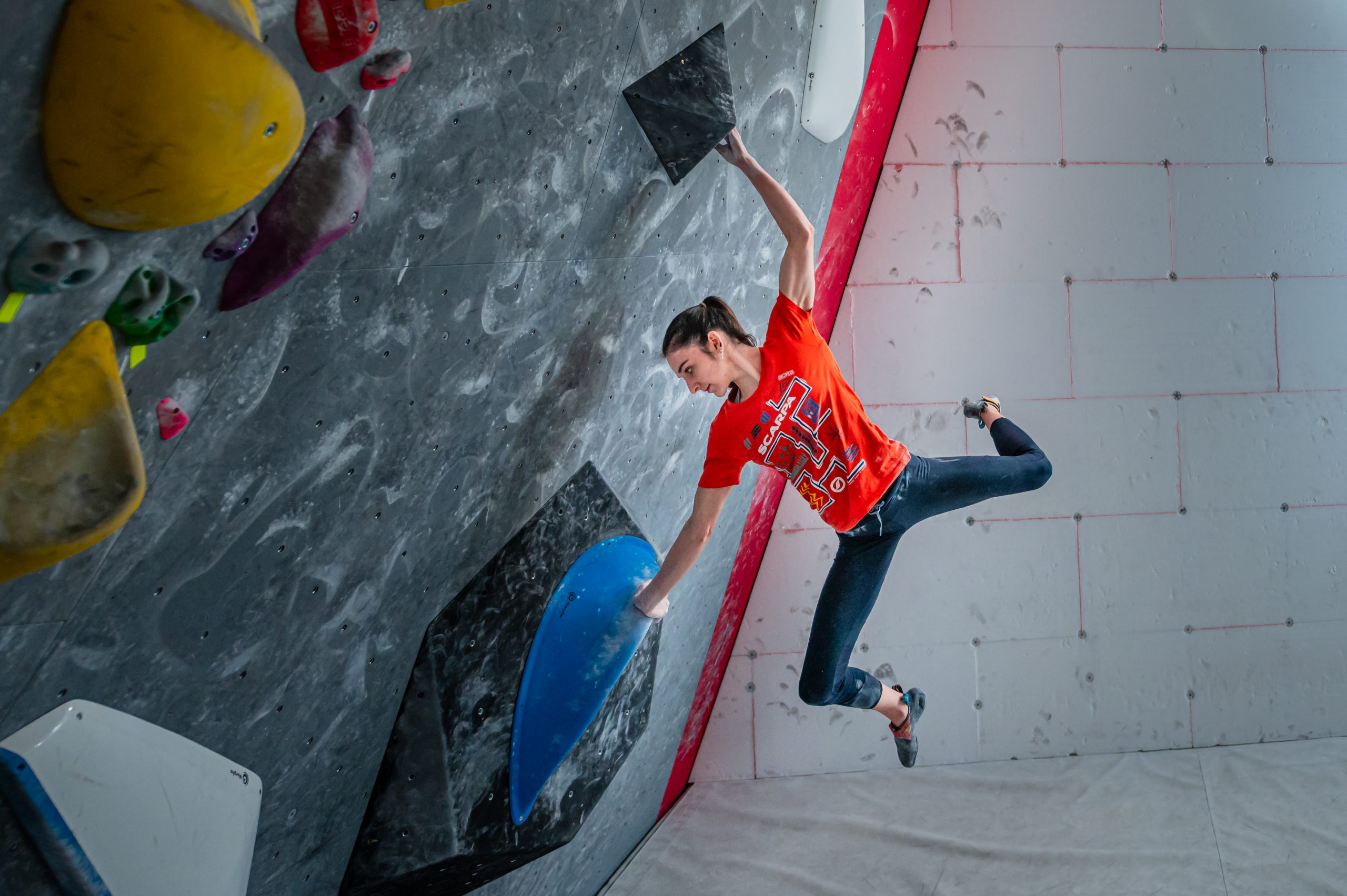 What was the influence your older brother had, as a climber himself, on your career?
At home, I always had and still have a person who understands me. Him. When I was younger, he helped me with betas and shared his way of thinking.
I believe that climbing affects your mindset and having another climber in a house can make communication easier and funnier.
Would you say your primary discipline is bouldering, and if so, why do you prefer it to say, lead?
I focus on climbing and would say my primary discipline is lead but I like bouldering as well. I am better at lead and I think I can achieve better results in this discipline.
However, bouldering is sometimes more interesting to train. I still have a lot of weak points that I would like to improve, and I hope one day I will be successful in bouldering.
What has been the highlight of your career and why?
My proudest moment until now is when I secured the second place in the World Championships Hachioji 2019. It is my first medal from a championship and my first and only medal in the lead discipline.
Who are some of your role models in the climbing world, or athletes that you look up to?
I was always looking forward to other strong Slovenian climbers such as Natalija Gros,  Mina Markovič and Maja Štremfelj.
I always wanted to be strong as Alex Puccio and climb as sophisticated as Jain Kim.
I didn't forget about Janja Garnbret, but she is not a role model, she is the queen!
You can't predict everything or change the future if you don't take the action now in the present so do what you like, love who you love, work for your dreams, be yourself and just try to have fun.
If we dig a bit deeper, is the quality of coaching, gyms and infrastructure strong in Slovenia? And do you think that is a reason for the growth of the sport there?
The infrastructure and training conditions are definitely not the best, but they have improved way more than their condition a few years ago and it is getting even better.
There are many new gyms opening in the last few years but their setting is usually focused on climbing for recreation and not professional athletes.
Luckily, we have many national team's training with the quality setting. I think the improvement of training conditions and the popularity of the sport is increasing more or less proportionately.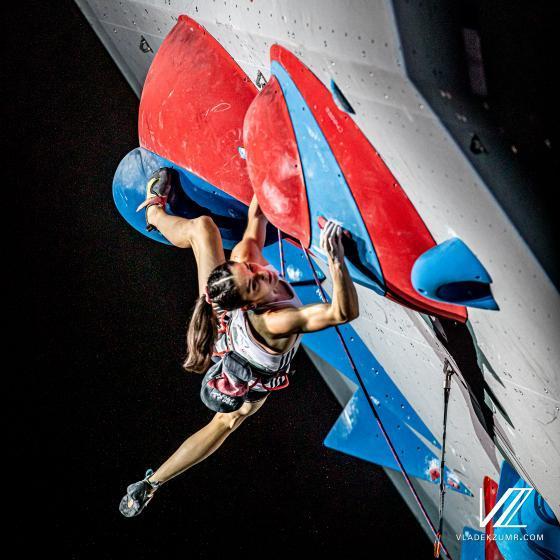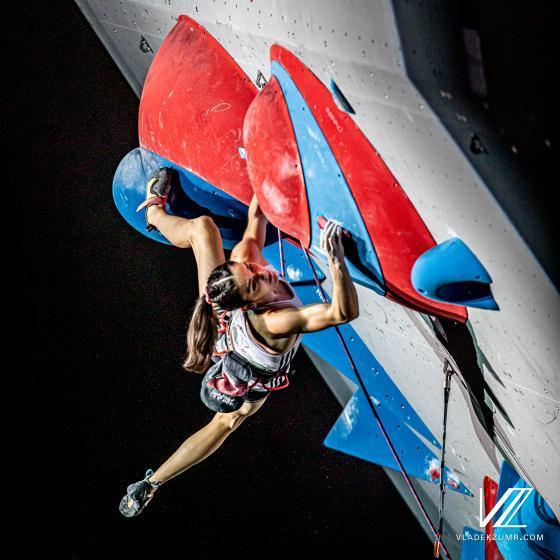 You obviously had a serious knee injury before your Bronze at the World Championships. Tell us a bit about that?
I often have small knee pains when doing heel hooks that I already got used to, but this one was a little stronger than usual.
It all started when I was warming up for qualifications and put my heel pretty high and turned my knee down and something cracked. I did not know what it was, but I felt an unusual pain on the outside of the knee.
After every round, the pain kept getting worse. It was pretty painful, but honestly, I was thinking about the pain so much that I didn't have time to stress about the competition and just wanted to finish boulders as soon as possible.
In the end, everything turned out good. I guess I tore the tendon a little, but I didn't need long recovery and special treatment. After the competition, I took a week's rest and slowly started to climb without the use of heel hooks and knee turns. 
What was going through your head, in terms of overcoming the injury, but also in regarding getting back to competing and training?
What was involved with the rehabilitation on your end?
As I explained already I was lucky that the injury wasn't more serious. I took a week off and had some physiotherapy.
Recovery wasn't long, but it was pretty stressful because I did not know how long it will take to fully recover and when it can happen again. Furthermore, I was right in the middle of the competition season. 
Do you think the mental side of sports is just as important in situations such as overcoming injuries? If so, how have you utilised that in your own career?
For sure! Injuries can be a huge stress bomb for the athletes, and staying mentally strong in situations like this is important.
My knee injury was in the middle of the season and the only thing I was thinking of was how to train and focus on climbing as soon as possible and how many chances I have to injure my knee again and recover easily. The important part is not to rush too much and let your body rest and heal properly. My recovery was fast and in a few months, I was back on the podium in Hachioji.
As one of the first climbers to go to the Olympics, what do the games mean to you, and for the sport as a whole?
I am so grateful and honoured to be part of Tokyo 2020. Olympic games were definitely on my wish list but I didn't believe this can be real.
The opportunity to take part in the Olympics and show this beautiful sport to other people around the world is priceless for me as an athlete and for the climbing community. I think this will gain even more interest in sport climbing.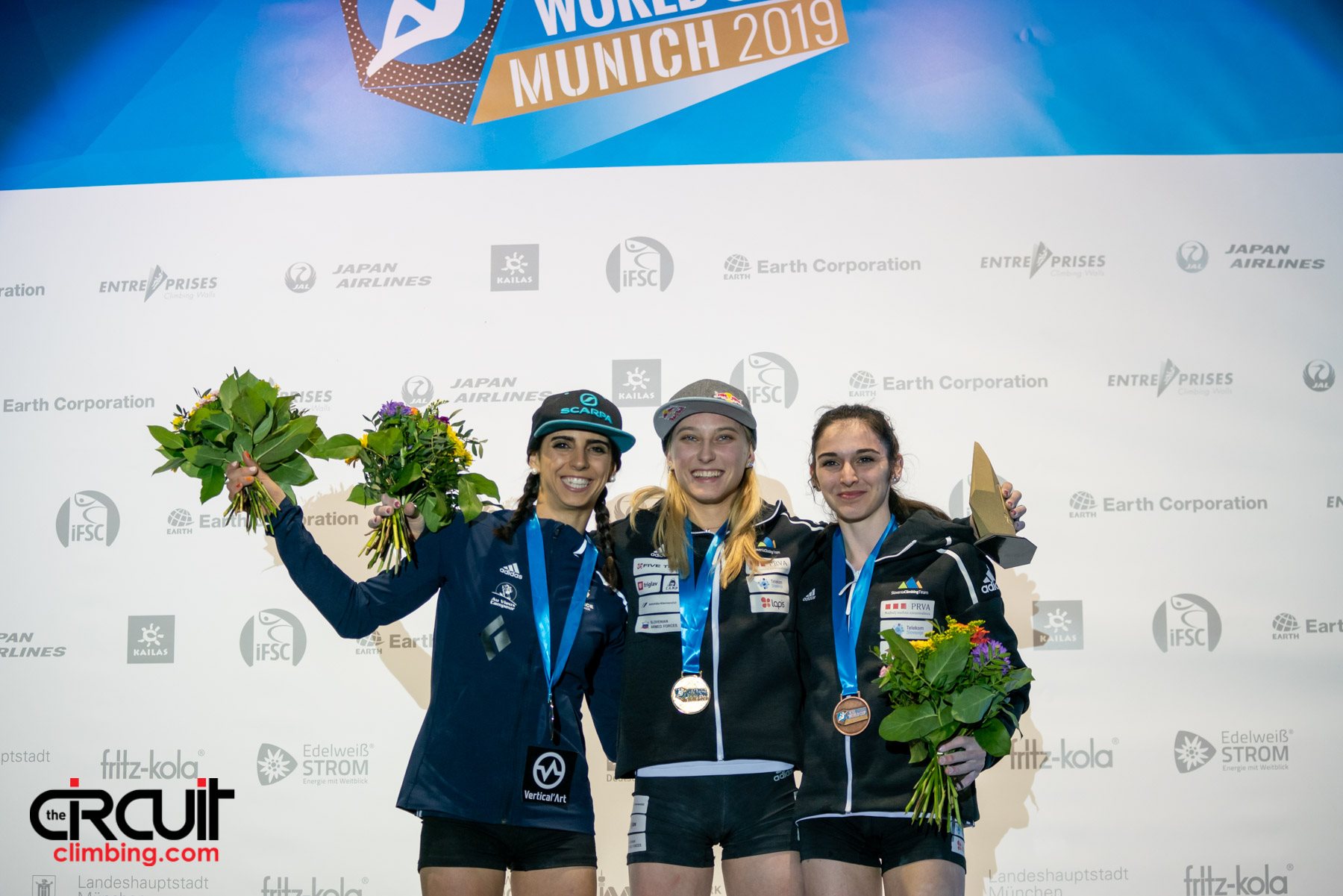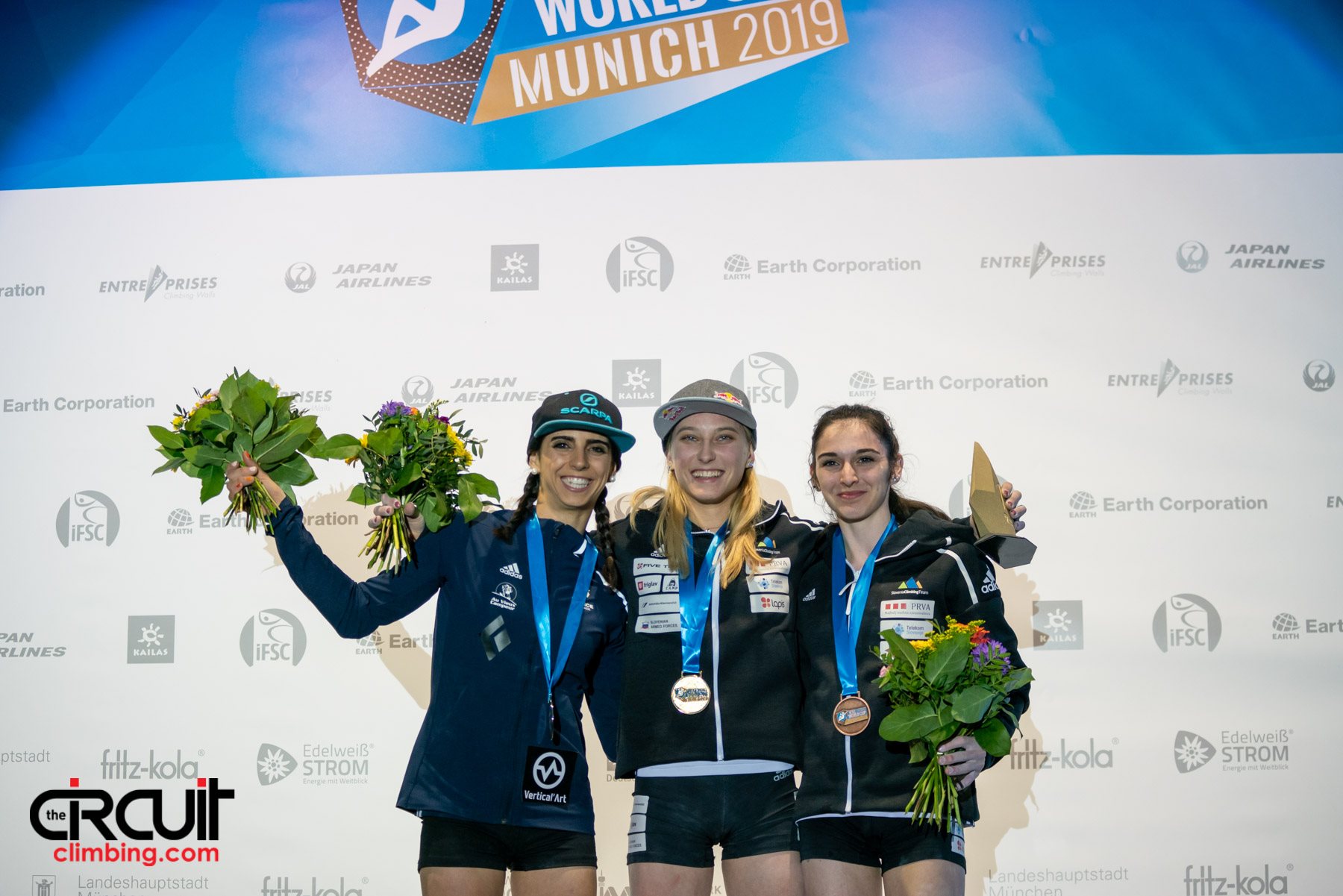 What are some of your future aspirations?
I have many goals and dreams but I don't like to think further in future too much; I like to think about the present and live every single moment.
You can't predict everything or change the future if you don't take the action now in the present so do what you like, love who you love, work for your dreams, be yourself and just try to have fun.
Any other thoughts/comments?
Yes, I have a wise thought I would like to share with all the people out there. Climbers are awesome, climbing is awesome, and it is good for you. Just start climbing!
---
You can follow Mia Krampl on Instagram.

For more Climbing content, visit Sportageous.
Sarah Fatima assisted in the curation of this article. You can follow her here on LinkedIn.