Madan Rajagopal is the founder of Ludimos, an online cricket coaching platform. With a background in Artificial Intelligence and more than 6 years working as a scientist, learning and applying advanced machine learning and AI to solve real-world practical problems, Madan shifted his focus to helping star-ups gain an advantage using cutting-edge technologies.
In 2018, when he was going through some bad cricketing form, he started using video analysis together with his coach to identify mistakes and work on improving his batting. Soon it became difficult to manage and keep track of videos and the feedback that he got from my coach. In addition, they spent 30 minutes reviewing a 30-minute video, which was not efficient and not scalable.
He then tried searching for tools online to help to structure the videos and coaching sessions, but couldn't find one that actually met his needs. That's when he realised that he can use his machine learning skills to solve this problem for with his coach and that eventually evolved into Ludimos.
We chatted with Maddy recently, to ask him about the fantastic work he is doing with his start-up – Ludimos.
Zushan Hashmi: What is Ludimos?
Madan Rajagopal: Ludimos is an online coaching and player management platform used by cricket clubs, schools and academies around the world. Our smart tools analyses every training video uploaded generating automatic insights on balls bowled, type of shots played, bowling length map and player strike ratio. As a coach, parent or administrator, you can follow the progress of a player in real-time.
Time-saving, pooling coaching knowledge, increased player engagement and structured coaching process are few of the several benefits that Ludimos brings to you and your club.
Ludimos' vision is to make data-driven and personalised coaching accessible to every cricket player and coach in the world. We want to make cricket training fun, interactive and effective for everyone involved. We provide players access to top coaches in the world to learn from the best and stay competitive at any levels.
Tell us a bit about some of the coaches you have on Ludimos?
The coaches we have at Ludimos MarketPlace come from different parts of the world with different expertise and experience.
We have a range of coaches on the platform, some young guys with a few years of experience to elite coaches with more than 20+ years of working with world-class players. We also have Ciara Metcalfe, who is an ex-Irish international player and Nathan Reardon, who is an ex-Australian international cricketer.
Nathan recently played the Road Safety World T20 series with cricketing legends in the India Match 2020.
We are also proud to have Dave Nosworthy, ex-South African international player. He has coached the likes of AB De Villiers, Faf Du Plessis, Dale Steyn, Kane Williamson, Yuvraj Singh, Kumar Sangakarra, Brett Lee, Jos Buttler, etc.
This is what makes Ludimos special, you can have world-class coaches accessible at your fingertips, ready to help young talents to get to the next stage in their career and to unlock their potential.
Any interesting stories through the software that you can share? (ie cricketers getting coaching and so on?)
By structuring the process online and having ML assist coaches, we were able to help coaches save on average 2 hours of video reviewing time every month. Of course, this depends on the type of coaches and the number of videos uploaded. This is the result we achieved for The Cricket Academy's head coach Giovanni Colussi from South Africa.
Claremont School from UK benefits from the structured coaching process where coaches now do not have to worry about video management and player management. All the heavy lifting is taken care of by Ludimos and coaches can focus mainly on coaching.
What have been some of the challenges you have faced running Ludimos?
Being a technical founder, understanding how business works, writing business plans, income statements and managing resources are some of the challenges that I face every day.
Prioritising what functionality to build next, that benefits our users and raising funds (reaching out to investors and explain why they should care about sports-technology) are two main challenges that we face at our current stage.
And the successes?
The core strength and success of Ludimos is our core TEAM. People with different background (many do not even know what cricket is 😉 ) coming together to solve a real-problem and believing in the product is our greatest success. Then, of course, we have a few paying customers that are proving initial traction and shows that there is a demand for Ludimos in the market.
As a founder, what would you say is the most exciting thing about running your business?
For me as a founder, the most exciting thing is about understanding different aspects of the business and how everything comes together. Often time I have to wear different hats in a single day, which is exciting and challenging.
For example, learning about running a marketing campaign using social media, understanding sales funnels, setting up your KPI's, developing features, building relationships, and so on. I have to keep myself updated about all the key pillars of business (people, process, sales, relationships, marketing, business, partnerships) so that the company can run smoothly without any troubles or with least friction.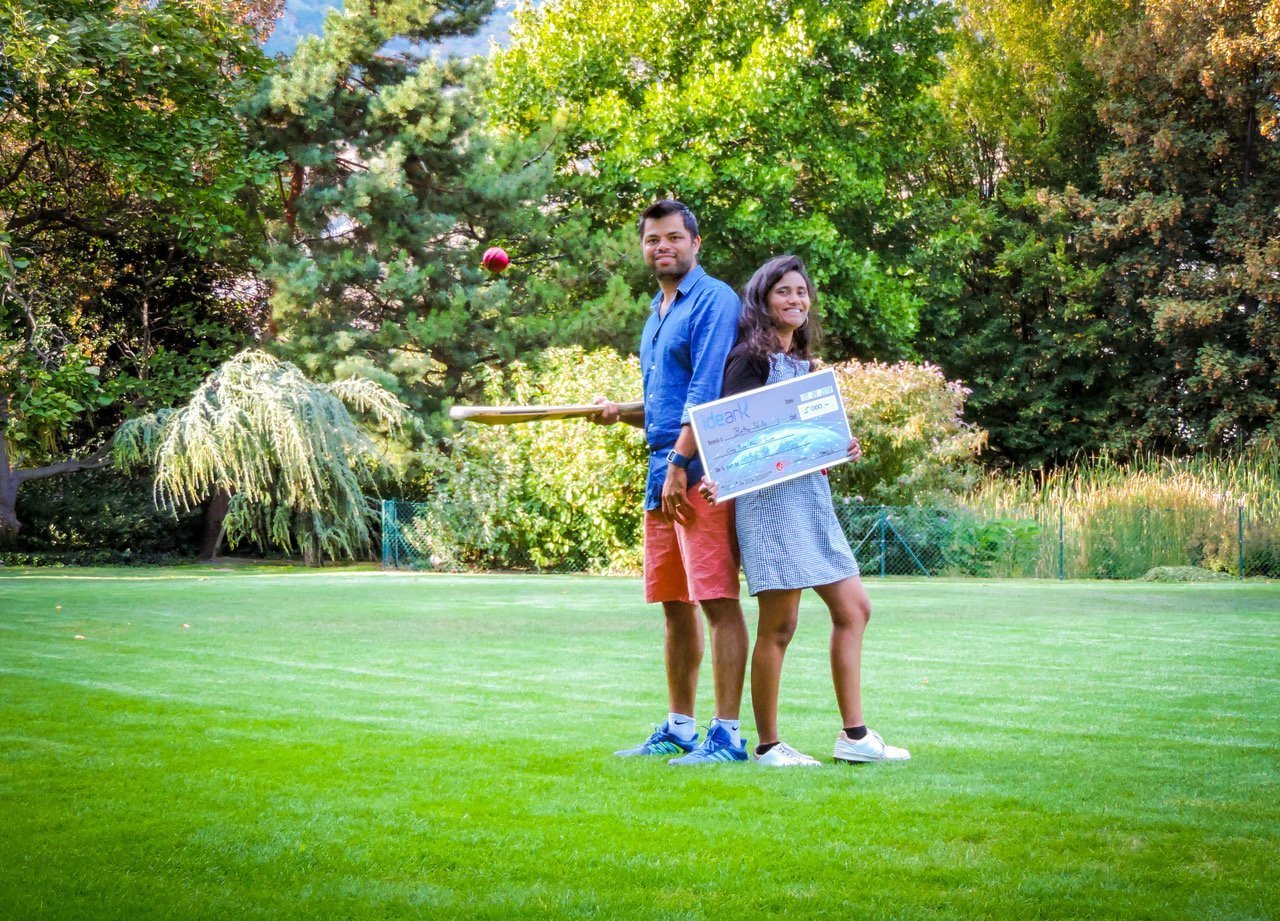 Would you have done Ludimos any other way? Why/why not?
Since we are in the stage of validating product-market fit, I can't answer this question completely. So far, things are going good and as planned.
When you think of cricket, the Netherlands is not the first place that comes to mind, why is the company based there?
Though the Netherlands is not the best place for cricket, it is the best country to start your own business, especially any technology or SaaS products. Their startup ecosystem is fantastic with access to soo many resources and the Dutch Government helping out innovative start-up with grants and tax benefits.
We have received a Research and Development grant for Ludimos to develop our innovative solution for Cricketers.
What can I do, if I would like to access/use Ludimos?
If you are an individual looking to improve your cricketing skills you can go to our Ludimos MarketPlace to find the right coach who can unlock your cricketing potential.
If you are a private coach or a club administrator, you can license our platform to be used for your club to stay innovative and gain that competitive edge over your opponents. Request for a demo from our website so that we can understand your requirements better and help you get started soon.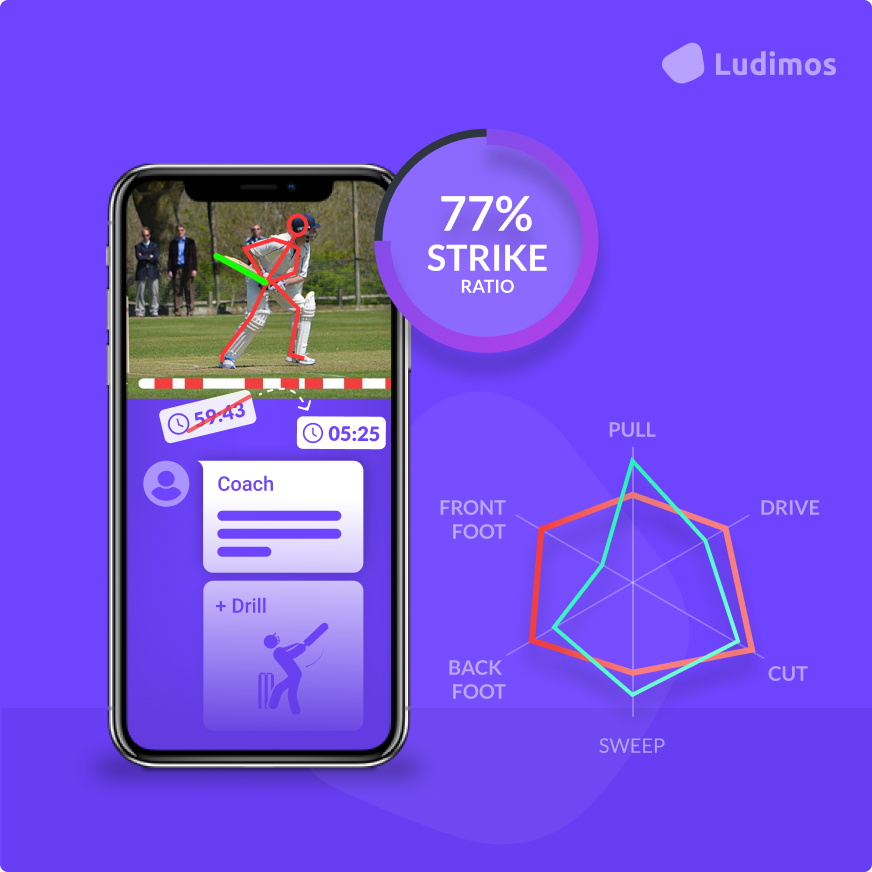 Any tips/advice for others looking to get into it starting off in the sports tech industry?
My one piece of advice would be to stay patient and believe in the vision you have as a founder. Sportstech is a multi-billion dollar industry with limitless possibilities. So market research, planning and execution are key.
If you are a SaaS solution, before building any piece of code, try to research and validate as much as possible through customer interactions, surveys, mock-up prototypes, etc. That helped a lot in my initial stages to gather requirements and build the right things from day one.
Always remember to put yourself in the shoes of your customer evaluate critically if you are actually solving a problem for them.
---
You can visit Ludimos here or get in touch with Madan Rajagopal on Linkedin.
Zushan Hashmi is a sports enthusiast who works in the policy space in Australia. He is an avid fan of climbing, football, cricket and all things sport. You can follow him on Twitter.
For more articles like this, visit Sportageous.