Kumar Thapa is a former professional footballer who played for Manang Marshyangdi Club (MMC), Armed Police Force club (APF) in Nepal, represented his country, internationally, and more recently coached the Nepal Women's football team between 2015 and 2017.
Kumar Thapa shares his journey navigating through Nepalese football, leading the women's team to success, and the dire state of football in Nepal.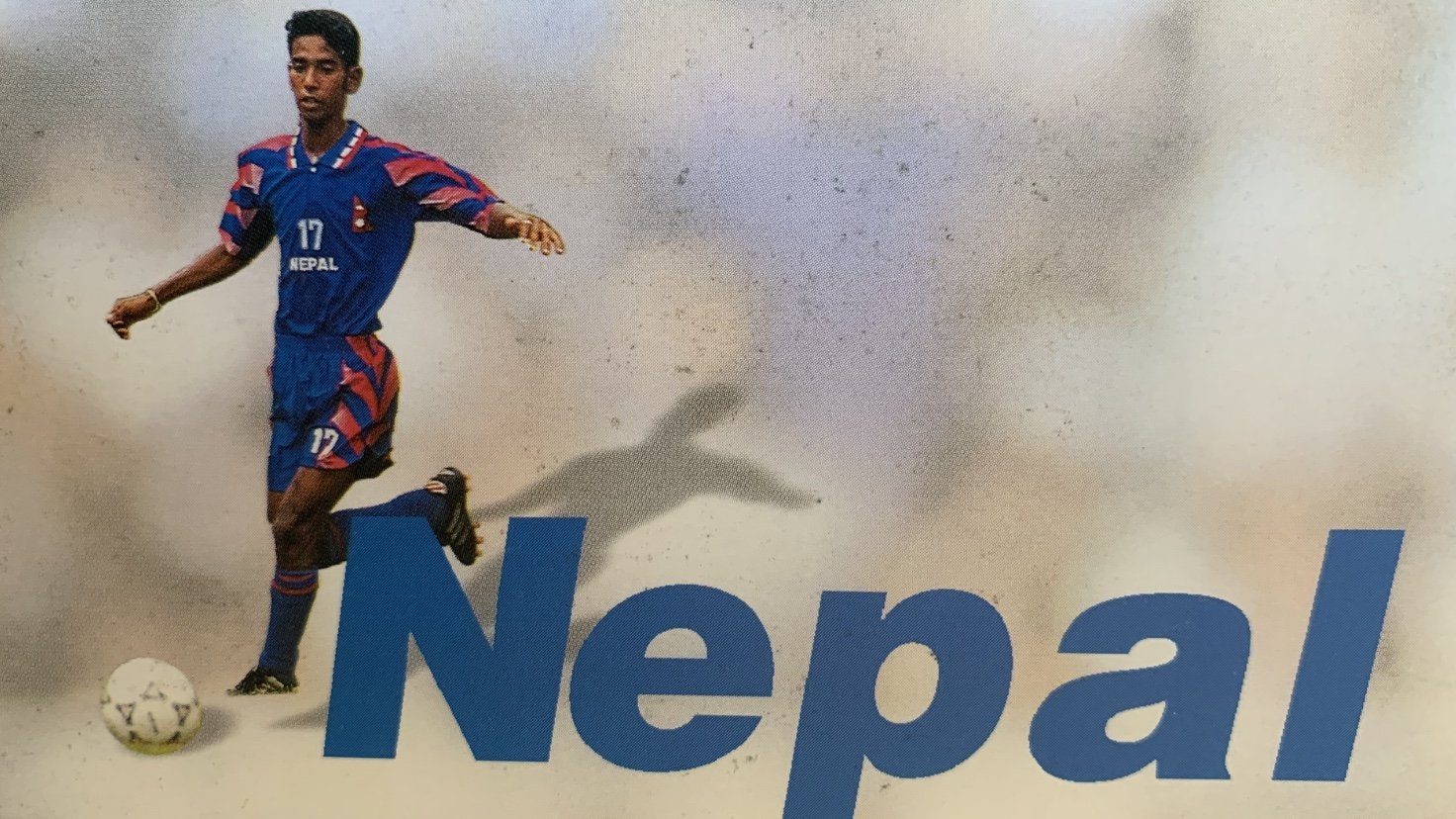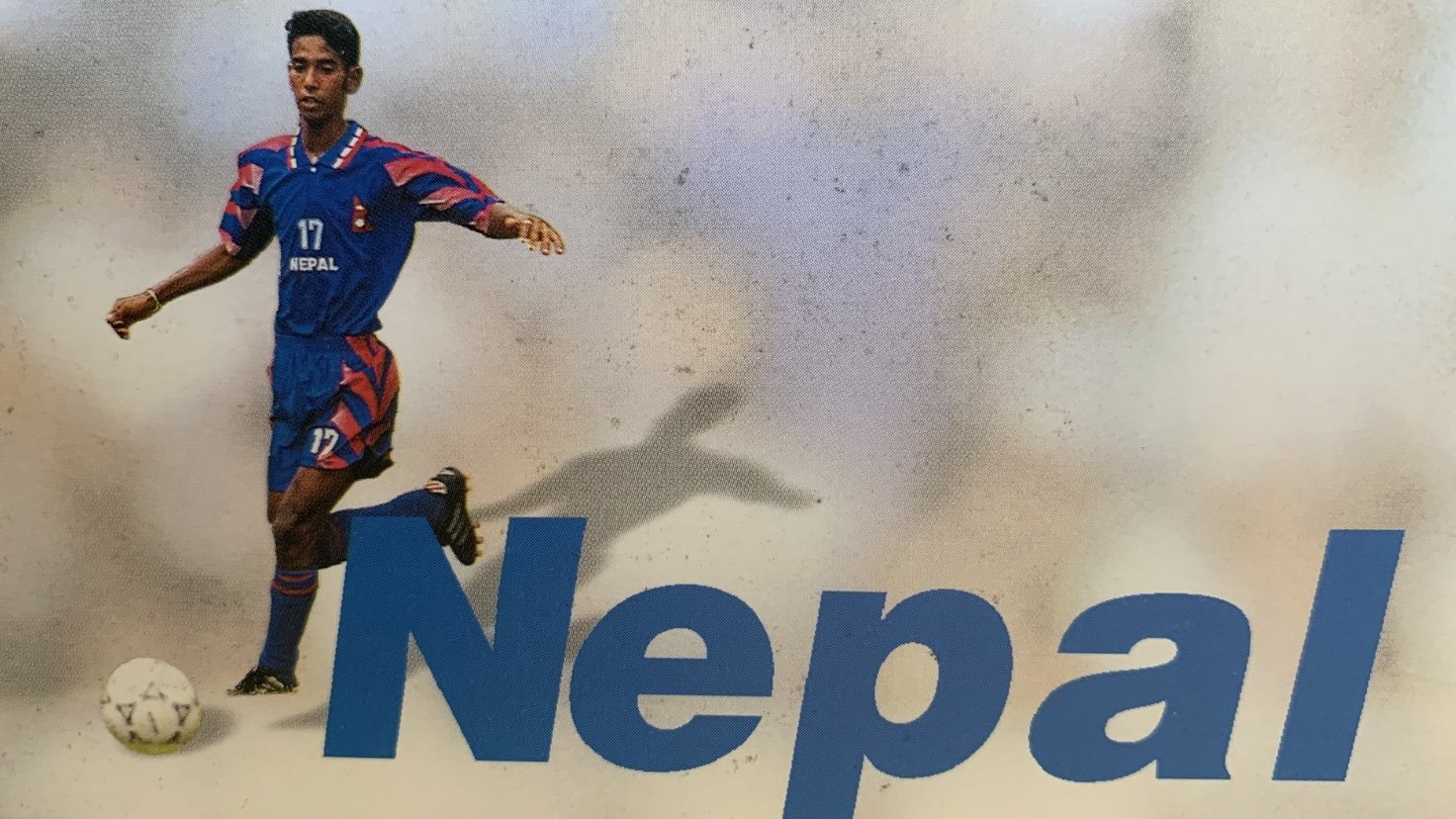 Zushan Hashmi: Tell me about your life outside of football?
Kumar Thapa: Well, outside of Nepal football, I am happily married and have 2 daughters. I'm also a lawyer and work in my field across Nepal as a member of the bar council of the Lalitpur Appellate court.
More recently, I have been working with some local NGOs such as Childreach Nepal, where I assist as a consultant for sports for development, and Generations for Peace based in Jordan, focusing on restoration of peace through sports. I also volunteer with Coaches across Continents,  an organization in the sports development field.
Tell me a little more about your own football career, and what your experience was like representing Nepal?
As for my childhood, I started playing because of easy access to the football field. My house was located near a football field and mostly youngsters play there, so that helped me become a footballer. If it was not for the field, I would not have become a footballer.
I cite the Sanogouchran football field as the place that made me a successful footballer.
My international exposure started with the U-16 team of Nepal, where I was selected and competed against Uzbekistan. We won one match and lost one, which was not enough to get into the second round of qualification for the Asian U-16 championship. After this tournament, I was called for Nepal's Senior National Team camp.
Nepal was preparing to host and take part in the First-ever Seven Nations Championship called the South Asian Football Federation (SAFF) Championship, but unfortunately, this was postponed for a year.
Initially, I failed to make the team, but after a tournament in Japan, several players didn't return and I got picked up. I was very happy to get selected for the Nepal team along with three other players. Nepal was unfortunate in the 1st SAFF Championship, as hosts, we were knocked out of the tournament.
It was the second game against Sri Lanka, we needed to win, but we were down by 2 goals and needed to win to qualify.  In the 67th minute of that game, I made my debut. Unfortunately, we lost 3-1 and Nepal was knocked out.
In 1998, I was selected for the Asian Under-19 (u-19) qualifying round in Iraq, and I was the only player who already played for the national team, so I was appointed captain for this competition. We were unable to get any points during the qualifications, but I played all the matches and was able to get experience against the top nations of Asia football.
From there,  I represented Nepal until 2005, in all competitions and played with several coaches including Indian coach, Stephen Constantine (SAFF games, silver medal), Korean coach, Yoo Kee-Heung (3rd SAFF Championship), Olympic team coach Torsten Spittler (2nd SAFF Championship and Sydney Olympic 2000).
I was always concerned about facilities, throughout my career, as we didn't have enough money, even the kits that we used to play with had to be returned after the game. The allowance was also reduced because of so many staff members travelling with the team, and this was not the sort of leadership I wanted to be a part of. Therefore, I quit the team.
It was an honour winning the Silver Medal in the 1999 South Asian Games. Another good result was placing second in the Sydney Olympics. So, 1999 was a really good year for me as a player for the National Nepal team.
In 2000, I played in the Bangladesh first division, with the Wari club, for a season. After this, I continued at my club in Nepal till 2015.
I knew my career as a player was going to end soon, so I started working towards my coaching in 2008 with the AFC "C" licence, then the "B" licence in 2011, and then the "A" in 2016, just as I was appointed as head coach of Nepal women's team.
Which position did you play, and what was the highlight of your career?
I played in the midfield, as a central midfielder, and I loved playing as a playmaker.
It's the position that allows you to have the most control.
I was one of the key players at my national team and club.  I won 3 league titles in Nepal, winning the best midfielder award and lots of most valuable player awards at the tournaments.
Having a bit of international club experience, my team qualified for the Asain club Championship after winning the domestic league title in 2005 (MMC club), which was huge.
Of course, you then moved onto coaching, and also coached the Nepal women's team, what was that like?
I did very well while coaching and received an award as one of the top participants in 2016 with the AFC. I was also appointed as the head coach for the women's team then.
The team was very new to me. Though I had been coaching the youth girls team and youth team, the structure of the women team was not so strong, in terms of competitions, tournaments and the players.
Women's football here was very limited players in department teams like the Army team, Police Team & Armed Police team, which are usually the best and provide opportunities for women to play, participate and generate an income. With the existing geographies of Nepal, the ANFA has a regional tournament, which is very weak compared to these departmental teams.
Read our conversation with US footballer, James Craig here.
The sad part of women's football is that there is no club in the top tier of Nepal's league system that includes a women's team in their structure.
I had a very limited pool to pick the players for the national team. Having recognised that I accepted the proposal to coach the national team for 4th SAFF 2016 Women's Championship, which was held in Siliguri, India. This tournament is one of the regional tournaments that is played in South Asia, after South Asian Games.
Today, there is more interest and investment in women's football with funding from FIFA, AFC and ANFA for the women's team.
You took the team to the semi-finals of the SAFF women's cup, tell me a little bit about that experience?
I started my campaign for the 4th SAFF Championship with a selection of the players from the Army cup where three department teams and five regional teams participated. My assistant coach Ashmita and I picked 72 players and took 2 months to prepare for the championship. I reduced the player pool to 30 for the first selection and then I kept 20 players in the squad for the 4th SAFF Championship.
I requested that we have a friendly, at least, before we go for the final tournament. We wanted to check the performance of the players because we didn't have a competitive team inside Nepal to determine their performances.
Luckily my request was accepted and we had the Malaysian team come to Kathmandu for a friendly. 6 new players debuted in the game and we went to India at the end of December 2016, for the 4th SAFF championship where we were one of the favourite teams in the region.
Until the 3rd edition of Women's SAFF championship, Nepal remained the runner-up and was always defeated by India in Final. India is the powerhouse in this region in women's football.
We have a good start in league matches winning against Bhutan(8-0), Maldives (9-0) &  Sri-Lanka (1-0) and secured a spot at the top on the table, from the other group Bangladesh topped the group and India came second and we faced them in the semifinal. I had very high hopes of defeating India and want to secure a place for the final, but we lost with 3-1.
I made the team with the best mix of young and experienced players during the Championship. I was trying to empower the players and provided all 20 of them with a chance to perform during the 4 matches which had never been done before.
It's my personal view that the FA and clubs are not doing enough to promote football in Nepal, we don't have the best leaders in football administration.
What are some of the technical aspects involved with coaching a team? Particularly in football? Could you share your insights in this regard?
Football is a team game and as a coach, I am concerned with all parts of the player's development, be it physical, mental or working in a team, which in turn, give the best result.
I try to give my players the freedom to decide what the best thing to do is in a particular situation and I also try to make football simple and I insist that players follow my thinking. Regarding the women's team, while I was coaching I had the best players with me but needed them to feel like it was a team because they represented several different clubs. I changed the formation to a 4-2-3-1, which the players had never tried and I was very successful.
On the technical side, I always pushed them to develop their skills with ball training. My workload always focuses on the ball. During SAFF Championships camp I hardly allowed players to run without the ball.
They never did any long-distance running during my camp but played very well, without any fatigue and tiredness throughout the tournament.
Rather than that, I try to make them feel they are the focus of the game, so I always start my training session from the centre circle line up.
Football includes reading the game and quick decisions to fight until the last whistle with all the teammates.
Nepal's women's team has always been one of the strongest in South Asia, a region populated by 3 giants, namely India, Pakistan and Bangladesh, how has the Nepal women's team continued to stand out so significantly?
There is no doubt that Nepal stands second after India in women's football from the beginning of regional women's competition. India always dominates in this region. The world ranking proves its powerful presence, Pakistan is gradually improving its exposure for women to participate in sports, and recently Bangladesh is doing far better in women's football.
In the 4th SAFF Championships, we saw their significant improvement. I believe it doesn't matter what the population of a country is, what matters is how the sports are managed and in this case, how they provide access to the women's players at the international level.
Nepal does not even have a league structure for women, they had a week-long league for a week, while I was head coach. We have about 4 tournament in a year and that is not enough to support women's football in the country. It's ironic that less participation and competition makes Nepal strong, I must say the departmental teams and the players themselves have done a huge job for the success of the women's football in Nepal.
Recently, Bhutan is also growing in the region, with a very small population. They have a strong football development plan for both, the men's and women's teams.
The best part of Nepal football is the fans who always follow and support the game.
How has Nepalese football changed today from when you played and coached?
When I was playing, football was one of the most popular sports in Nepal and we are a very diverse country, sports bring the country to unite and people love watching football in the stadium. Back in the early 2000s, the stadiums would be full and it was very hard to get a ticket for football matches, but the sad part today is that a very low number of spectators turn up to the stadium, this is because the popularity of the league is declining and other emerging sports like cricket are growing and foreign leagues are shown on TV.
This is one part but another important aspect is that governing bodies, football clubs, and football stakeholders are not acting in the best way possible. It's my personal view that the FA and clubs are not doing enough to promote football in Nepal, we don't have the best leaders in football administration.
We've been hit hard by the corrupt football administrators. During my playing career, I should have played at least 20 years in the leagues but I was able to play just 9 leagues, and I should have been able to win more titles
There is no regularity in the league. No youth competition structure exists either, and only the FA has an academy. As a player, we don't have access to technology, no academy and good coaches are available but we do have the passion and hunger to play and be in a team.
From the coaching point of view, we barely have any Professional AFC license holders', which is a sad part of our football. For now, we have at least certified coaches for youth players which did not exist in our playing time, so it's improving a tad bit but not enough. The football world has changed but Nepal is far behind to cope up with this speed of change.
We only have 2 players in the foreign leagues and no coaches are currently coaching outside of Nepal. That means we are not doing justice to Nepal football.
We have a huge population that follows football and we need to plan to meet their demand and desire. As for my thinking Nepal has got plenty of talented players, we need to have a professional league, an academy set up and a business plan from the clubs and the FA.
What is the domestic football structure like in Nepal?
Nepal has a top tier league called the Martyr's Memorial League, where only Kathmandu-based clubs compete. It has A, B and C divisions, relegations and promotions.
With poor management and leadership, it changes its structure regularly, so there is no consistency. There is no regularity in organizing the league either, and it has changed one round to double round then later on given the name of National league. Last year,  the newly-elected FA committee had a non-relegated league which was unveiled to much controversy, but it gives the opportunity for players and clubs to play football after the 2015 earth quick disaster.
We do have the structure of knock-out football in and out of Kathmandu which was helping players engage in sports activities. Almost 20 knockout football tournaments were being organized throughout the year. Most of the tournament are held during the winter because of the time schedule of the league and favourable weather outside of Kathmandu. The Women's league has suffered more than men's football, while I was head coach it was hard to find players playing via only 2 or 3 knockout tournaments throughout the year. As I mentioned, these leagues would only last for a week among 3 departmental teams and 5 regional teams.
Recently FIFA and the AFC are helping lift the women's football worldwide.
However, there is a dark side to the story.
Nepalese football was ruled for 19 years by a corrupt leader, who in 2015, was suspended for 10 years. He did not even pay attention to develop and make football inclusive in the best way possible after being president for 19 years.
No league structure, no international stadium, no academy concept for clubs, no women's football development in terms of tournaments and league, not extensions of clubs all over Nepal, no regular football calendar for the games and the league. When I was an active player, football management was like a nightmare regarding the structure of the league and player development.
In terms of infrastructure, we only had one artificial ground at the ANFA complex and 3 regional training centres with the help of the FIFA Goal Project. He never tried to uplift the coaches as well, because the first "A" license was just held in 2016. I must say during that period, Nepal should have done much better. Nepal still does not have a proper league structure.
What else do you think needs to be done to improve it and why?
Nepal has seen and experienced that it has a good fan following in football for a while now. We don't have good leadership to achieve more in terms of the international results, revenue and professionalisation of the game. We are lacking a long-term plan for the development of players, infrastructure and business models.
For the betterment of Nepalese football, we must change the structure of the league where everyone can feel it's a league for the whole country and can feel belonging to the league, not only clubs from the capital. They must have inclusive football for all parts of Nepal in the top tier of the league. Nepal must build more stadiums for their competitions, we just have one international stadium, recently Pokhara has a new stadium so it's like just 2 stadiums.
Business is the most lacking aspect of Nepalese football, as the football clubs in Nepal are based on social work institutes, the are all receive donations and charity, that means we have not gone for the business part of football and without business, we are not able to change the situation of the sport.
All of our administrators are stuck in football politics (voting chips for the presidential-election only). I must admit the election is a democratic process to elect the leaders but in a country like ours, its full of corruption and another way has to be found.
And how about the sponsorship money involved?
Our economy is very small and we are struggling to establish new projects and plans for development. Limited industries, corporate houses and businesses are potential sponsors for sports clubs and organizations, and we have low tv revenue and ticket sales on match days.
For the sponsors, all the top-tier league playing football clubs have sponsorship deals for the entire year, but clubs are far behind to return back for the sponsorship deal. They don't have a proper plan to maintain this relationship because every year they have to struggle to find sponsors
The main source of income for the clubs and ANFA is a small group of industries and corporate houses. Recently ANFA has gained naming rights with Qatar Air, as the Qatar Air Martyr's Memorial A-Division League which is just for a year-long contract. ANFA also has a kits sponsorship deal with Spanish brand Kelme for the national team.
But for clubs its a tough job to find sponsorships because of the unprofessional and limited activities of these clubs. There are no business plans for clubs and no promotion of their merchandise sales either. This forces the corporates and entrepreneurs to divert their sponsorships to other sports like cricket and individual games. Football is not doing good to retain the sponsorship for the long term and even not get regularly.
Would you say the women's team is far ahead of the men's team?
The women's team debuted in the 1986 AFC Women's Championship and when I was appointed as a head coach we were in 112th position, by the year 2017 November was 96th.
Comparing football between the men's and women's teams is different in Nepal as men's football has the better league, sponsors and clubs are still professional. Many tournaments also mean more participants, youth competitions, and huge cash flow and rewards, in contrast, the women have fewer tournaments, fewer participants, very low regional games, limited international exposure. Even with limited resources, the women's team are in a far better position in the world of football. I can borrow your words "the women's team is far ahead of the men's team"  with a rank of 99, whereas the men's team is 170th.
Who is your all-time favourite footballer and why?
When I was a child and I was able to watch Maradona at the 1986 World Cup on TV. Most of the Nepalese footballers are fans of Argentina because of Maradona. As time and access to the world of football become easier I was following more and more foreign leagues and also I got a chance to do my Masters in Football through UEFA, so I am more attached to the UEFA competition and European leagues and for sure, most football followers are like me.
Every era has its top player.
I loved seeing Eric Cantona playing for Manchester United and I also loved seeing Gilberto Silva for Brazil and Arsenal.
What do you envision for the future of Nepalese football both the men's and women's games?
We have a huge population that follows football and we need to plan to meet their demand and desire. As for my thinking Nepal has got plenty of talented players, we need to have a professional league, an academy set up and a business plan from the clubs and the FA.
The FA must allow good people to engage in football administration and technical divisions. We need to plan and plan and plan to make the football a business and not charity-based. If we can make football a business we have to bring the future for both men's and women's games. If the FA and clubs don't go for business plans (including corporate and industry) to promote and drag more fans in the stadium, fans will divert to other sports that are performing better, for example, cricket.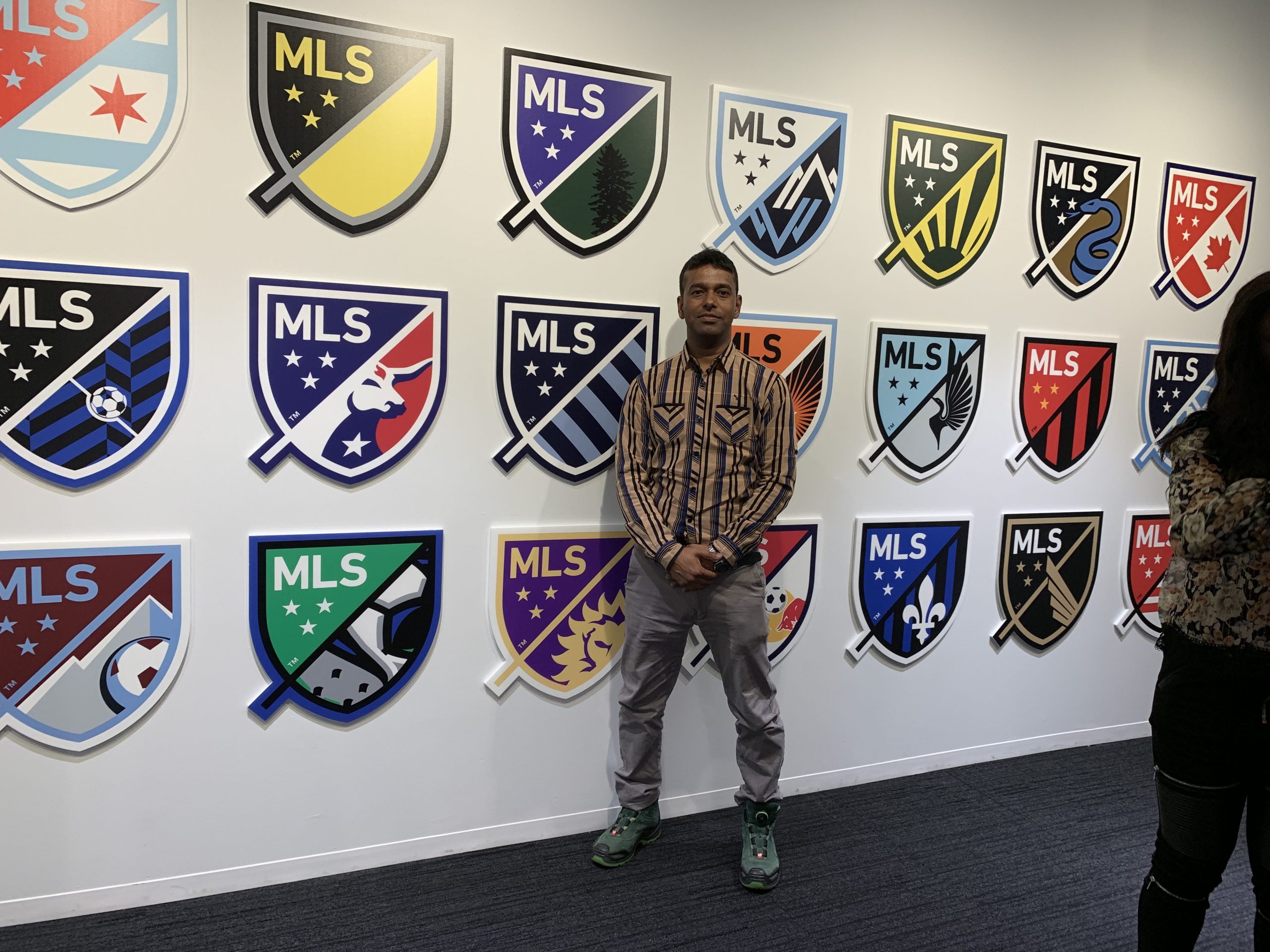 Any other thoughts or comments?
As I started my childhood in a football environment, became an international player and then I coached the women's team and I am currently looking for a job in football management. I did coach the national team without any salary and then I spent a lot of time and energy on the education and still love to work in football but I am really surprised that I did not get any support from Nepalese football stakeholders, not even the FA or the sport's governing body.
I must be positive and strong enough to fight the situation and do the best for football. As I came from a players background and coached a national team, now I am looking for the new role in football administration, it is time to prove myself, what I have learned during the time as a player, coach and now for the football administrator. Football is changing every day and we need to adapt to the change like the situation of this pandemic. Nobody can predict what the situation will be like in the future.
I hope this pandemic will be over soon and we can once again enjoy and work in the field of sports.
---
For more on Football/soccer, visit Sportageous.
Follow Kumar Thapa on Twitter.
This Article is written by the Sportageous Editorial Team.
Noor Shafiq assisted in the curation of this article. You can follow him here on LinkedIn