We speak to Jay Surovy, founder of the SportPass app, a former pro-tennis player and coach.
He has founded and runs a web application which serves as a reservation system & client booking forum amongst many more services. Hear the story here.
Share your story with us, Jay, you are a former tennis pro turned web, app development, and startup enthusiast, what inspired you to found your first company. When, where and how did it all happen?
I've always had a passion for entrepreneurship and creating things that people could potentially use. For example, painting doesn't seem to be appealing to me but creating app screens has always been a lot of fun.
So I like to think of it as a painting. After my day on the court, I would come home and do this. I tried to become an entrepreneur in this field without having any prior experience, which ended terribly.
I lost a lot of money so I eventually got hired and learned what I needed, made a little bit of money so I could pursue my passion as an entrepreneur.  
Tell us about the inspiration behind the SportPass app? When did it all begin?
I used to teach tennis at John McEnroe's Tennis Academy. I got some hours from the tennis club but I was supposed to build my own clientele which was very hard.
There were other instructors who knew all the clients and the clients knew them so it was difficult to pick up more hours. So, I started thinking about how could I market myself beyond the club.
Also, when I received a cancellation by a client, whether it was compensated or not, I wanted to fill the gap.
We tried doing it with text messages or cold calls but we were just creating more harm than good. People started being annoyed that we contacted them at the wrong time.
So I thought, why can't I have an app that would notify people at their usual playing time that a spot is open if they don't have a reservation that particular week? 
Tell us how it works and if it's a phone app or a cloud-based application?
SportPass is a web application and we recently launched our iPhone app for club managers, instructors as well as customers.
There are no limitations in using both in terms of features. Club managers or instructors set up their services like group lessons or private lessons and invite their clients to the customers' app.
The system then learns which lessons customers like and makes automated recommendations on open lesson spots, primetime courts or lesson package renewals.
90% of tasks are automated and the remaining 10% can be done easily while trainers pick up tennis balls. 
Who are your biggest markets in terms of clients and users?
This is something that we are still trying to figure out. I'm coming from the US market, which is very appealing due to its size and focus on providing great customer service.
But there might be other markets like Australia and Germany that are used to working with reservation systems and providing high-quality service.
Switzerland for example doesn't use the latest reservation systems all that much. Definitely not in tennis. 
What separates the SportPass app from other similar platforms in the market?
There are many great reservation systems on the market. However, most of them try to appeal to businesses like wellnesses, hair salons and other different businesses.
So for example, you can't notify someone to have another haircut when they went to get one last week but you can notify them to take another lesson. They use different feature sets.
This platform is built by instructors for instructors as well as sport centre owners. Plus I was fortunate to work as a product manager with startups from Silicon Valley so I also understand the technical aspect of doing something like this. 
What's next for the SportPass app?
We are currently approaching partners that can benefit from having a reservation system within their applications.
For example, corporate buildings offer workout services to their employees. Since we have built our system on the latest technologies we have the capability of doing that easily.
However, we are still hoping to approach more personal trainers. In most cases, they still use pen and paper for some reason. 
You have to be true to yourself though and make sure it is not just your mom who gets hyped up! It is way harder to create something meaningful now as it was 10 years ago. Because there are so many free alternatives so make sure you are creating value. 
You made the SportPass app free to use, till the end of quarantine to help your users, very nice gesture by the way, how has the pandemic affected the business community in the Czech Republic?
Our industry got hit hard. I thought that this off-time could give our potential customers more bandwidth to deal with organizational things like this but it was quite the opposite.
People were mentally down and very few customers were open to conversations. However, out of the whole world, I think that the Czech Republic handled the pandemic well.
Also, draft beer deliveries became a thing quite quickly. We were one of the first countries, which decided to play tennis outside after a couple of weeks of lockdown.  
Tell us about Dell's involvement with the SportPass app and from your experience, the potential of Sports applications in the times ahead
Right now we are providing only reservation system services but I'm hoping that this opportunity will grow beyond this service.
My end goal is to use this platform to help unprivileged kids play the sport they want. They are the ones who usually work the hardest but they just don't have the means. 
What are the major challenges that you've faced so far along your journey?
It took me a very long time to build a good technical team. I failed this idea 5 times because of team members who lost interest or never had the commitment as it seemed in the beginning.
Now I have a rock star team and we are finally moving forward as it was intended. There are obviously many more but at least we are making progress. Things don't tend to get easier as you grow.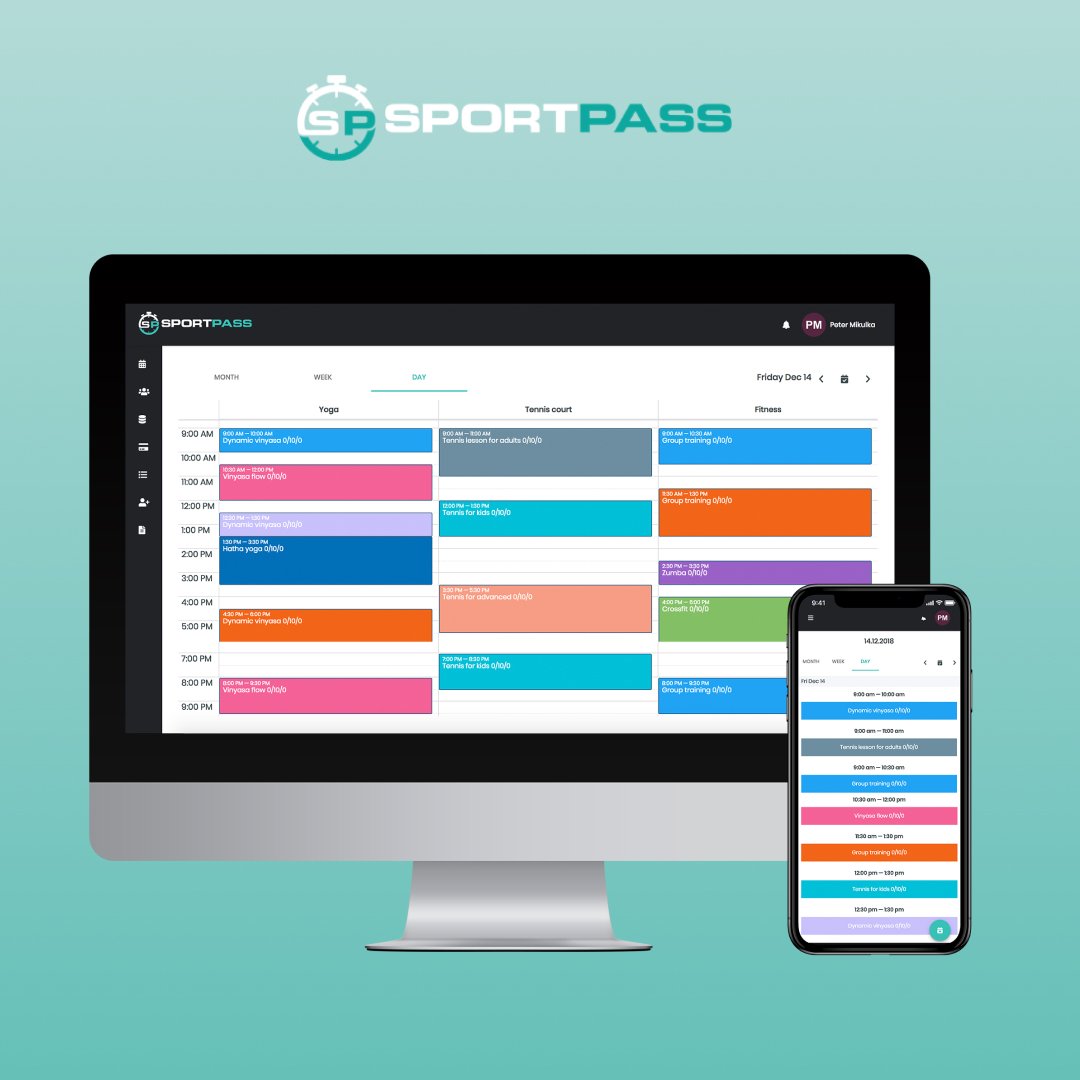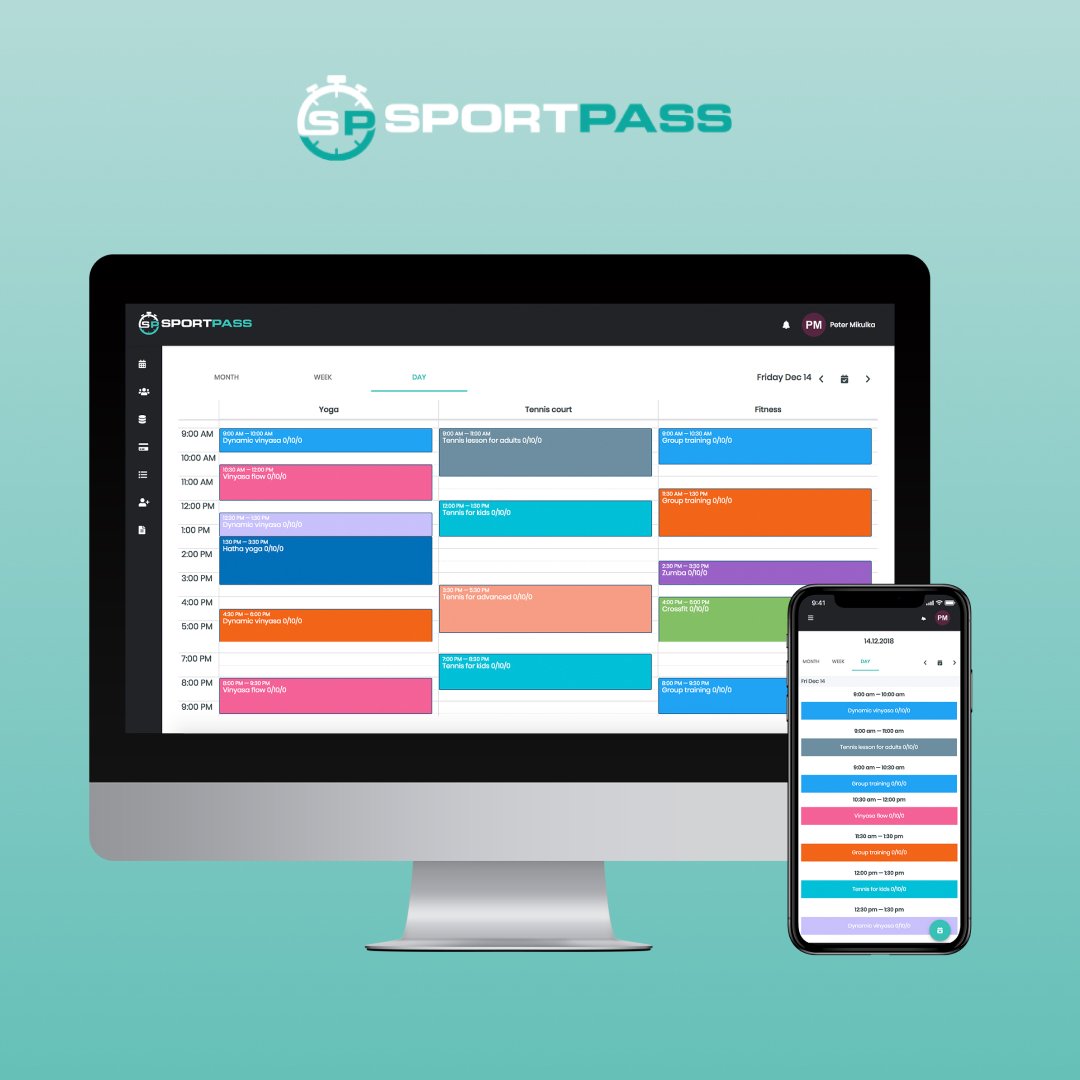 Who is your biggest inspiration, be it a player or an entrepreneur?
I don't have a specific player or person that would inspire me the most.
Roger is my favourite obviously but I don't look up to him because I would want to be like him. I usually look for specific things in people so in him, I like his class.
Del Potro's incredible hard work and his willingness to fight despite all the circumstances and Simon Sinek's perspective on business.
How do the challenges compare in sport and as a startup founder of the SportPass app?
I'm glad that you ask this question because I see so many correlations, especially with Tennis.
I think people are spoiled with quick success stories by the media and you as a person tend to hope for an easy quick run. But it doesn't work like that.
As an athlete, you have to endure a lot of obstacles and invest a lot of money for many years until you become a professional.
What is your advice to anyone aspiring to start their own SportsTech company?
The key is to make incremental improvements. I have to look back six months and know where we are now and where we were then.
So, even when you create a feature in SportsTech that people don't use now, you can try to accompany it with something else now you have a stronger thing in your hands. If people get excited about your idea and they are still excited when they use it even when there is a small number I think it is worth pursuing.
You have to be true to yourself though and make sure it is not just your mom who gets hyped up! It is way harder to create something meaningful now as it was 10 years ago. Because there are so many free alternatives so make sure you are creating value. 
Any other words that you would like to add?
I think the SportsTech industry needs to see more booms just like UBER or AirBNB did it so if anyone is hoping to develop a product I would be happy to give feedback on what to do or not do in terms of software development and maybe other aspects of the business too. 
---
You can follow Jay Surovy on Instagram and Twitter and visit the SportPass website here.
For more SportTech related content, visit Sportageous.
The curation of the article was supported by Sarah Fatima You can follow her here on Linkedin.