iOn Sport is an Australian technology company that is passionate about empowering sporting performance.
Their business concept was born out of a latent need to simplify the workflow for coaches, trainers, athletes and administrators of the sport by developing cost-effective technological solutions that are applicable from the professional elite level of sport to the grassroots level.
In this feature we caught up with their founder, Will Badel, to hear about the iOn Sport journey, the sports they are involved in, and the technology they are developing to increase and simply sports workflow.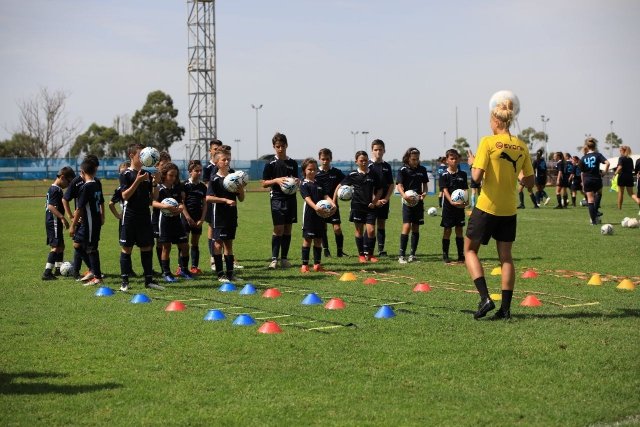 Zushan Hashmi: You've been in the sports industry for a long time, tell me your own journey within the field?
Will Badel: Yes, and it has gone very fast! The short story is I started as a casual statistician, coding and collecting stats on the weekends, long before iOn Sport. Fast forward a few years on and I was promoted to the head statistician and club liaison of NRLStats.
My role was to code every match of the NRL on the weekends and service the coaches during the week. This involved a lot of troubleshooting and teaching how our system worked. In 2005, I joined my first NRL club, the Sydney Roosters. I was the video analyst for Ricky Stuart.
In 2007, I joined Des Hasler at the Manly Sea Eagles in the same role. We had a lot of success during those 5 years which included two premierships (2008, 2011) and a world club challenge in 2009. We also made the finals every other year.
During this period I was also the video analyst for the NSW Blues and Australian Kangaroos. I departed Manly at the conclusion of 2011 to start building iOn Sport with my colleagues. During this time I also had short one year stints with the Parramatta Eels and Penrith Panthers.
My journey to date has delivered more than I would have ever hoped. We all need a bit of luck to achieve great accolades and I'm very thankful to everyone that created memories for life and a slice of history that can never be erased.
What was the idea behind iOn Sport?
While I was at Manly I believed certain things could be done better from an analysis perspective.
Des [Hasler] was very demanding and pushed me to become more efficient within my role. One of those solutions was to have the ability to have live training feeds streamed into my office, so I could analyse it live instead of doing it a few hours after our sessions were over. I believed that we all needed to go from camera operator to football analyst.
How did you grow it to become the company that it is today?
We have been in business from 2010. I believe that you never stop growing. You grow every day. Sometimes you take the longer and more confusing route but I also believe that is required to understand where you fit best.
What were some of the biggest challenges in growing iOn Sport?
Finding our niche. Over the course of the last few years, we have developed a large number of solutions within the sporting technology area to service a wide range of applications. These include most of the sport played at the elite level in Australia such as Rugby Union, League, Soccer, and Cricket and also sport such as athletics and badminton. The challenge has been to focus on one and scale it globally.
The other is quality people and organisations that share our vision. You need to surround yourself with people that share your passions but also challenge you and bring something unique to the table. We are always on the lookout for great talent and partnerships to take our offering to the world stage.
Know your product and maintain focus. The more experience you gain the more focus you will develop. Don't have too many fingers in too many pies.
You have an interesting story, in that, unlike most young organisations who grow from the grassroots level to work with larger companies, you actually started off with larger sports organisations and are now working with smaller, community-level organisations. How did this happen?
The start in the elite space was a result of where I was working at the time. Once we found a market for that, we naturally picked up some more clients along the way. Coming full circle into grassroots is something I'm very passionate about. Without the grassroots we have nothing. Every professional athlete playing elite sport came from the local park.
I also feel like it's my responsibility to pass on the experiences I've learnt over the years to like-minded people, the analysts, players and the coaches. Some people helped me achieve life-changing moments, so I would like to do the same for anyone I can.
What are some of the organisations you work with?
We are working with multiple NRL clubs. The Sydney Roosters being one of our main partners. They have had great success over the past 3-4 years and we are glad that we can associate our brand with them. We are also the technology partner of FairBreak.
FairBreak is involved with promoting women's cricket around the world. Our other partners include the Marconi Stallions and Bucharest FC. Both of these teams are in the development/grassroots space.
Tell me a bit more about what you do with FairBreak?
We are responsible for live streaming and content generation/VOD platforms.
Bringing exposure and professionalism to women from all parts of the world is a fantastic story. Full credit to the founder of Fairbreak, Shaun Martyn. Shaun has worked so hard to fight for women's cricket and should be commended for this. The opportunities and some of the stories he's shared with us, have been unbelievable.
Tell me about the various products that you offer (with a particular emphasis on soccer, tennis and cricket)?
We have grouped our products into two solutions SportsFocus and iOn Coach.
SportsFocus is a solution set for the elite level. It is a real-time sports capture, analysis and sharing platform. It comprises real-time data fusion and analysis hardware and software for training and match facilities and is designed around the resourcing and workflow of elite-level teams.
iOn Coach is a fully managed service for pathways sport providing video capture, stats coding and cloud-based coaching and collaborative analysis platforms.
From video capture solutions to data analysis, what have been some of the challenges of growing/scaling iOn Sport both from a business and technology perspective?
As I've mentioned before, narrowing our focus to a specific and scalable offering was a challenge. The other was being too far ahead of the market in terms of our ideas and thinking. There is a certain conservatism and reluctance to embrace new technologies which are some times too far out of client comfort zones or staff skillsets.
We were working with the Junior Rugby League three years ago to capture their games and make these available on an online platform. While many organisations fail to see the long term value of this, there are some organisations that are only now doing this as it solves the issues around having too many people at games within the current COVID-19 context.
For us, this has always represented an investment into the grassroots of sports in order to bring about player development and the very growth of the sport, both in terms of the quality of player and the growth of the fanbase. COVID-19 has also caused a shakeup in sport, where the current broadcast model has been shown to have several shortcomings.
We believe that we have the technology ingredients to re-build a more sustainable model for sport in Australia and around the world.
Could you elaborate a little bit on the coaching side of things?
Being a part of a coaching team, your main goal is to be more efficient in everything you do and support the players. There is no time to waste so you have to know your role.
We have been able to create more efficiency in this space due to our tech solutions. One of our tag lines is "built by an analyst for analysts".
Another is "allow coaches to just coach". Both of these statements show empathy and industry understanding. We know what we have and we know what you need.
What would be something you would like to do better at iOn Sport (already having so much on your repertoire)? Why?
I'd say our marketing and exposure. We don't have a huge presence on social media. Some of this is due to clients' competitive nature and some are also because of our natural personalities. As mentioned above, we know the areas we need to improve in and this is an area we have identified to get better in.
Do you have any tips and insights for new SportsTech company founders?
Know your product and maintain focus. The more experience you gain, the more focus you will develop. Don't have too many fingers in too many pies.
---
For more SportsTech content, visit Sportageous.