Al-Shams Women's Football Club is located in the scenic and breathtaking Shimshal Valley, one of the most remote areas within a remote area, Hunza, Gilgit-Baltistan, Pakistan near the Chinese border.
Varying reports state that the literacy rate in the region is approximately 80-90%, which is in stark contrast to the national average of Pakistan, at 57%.
The region is often commended for its gender equality as well as the participation of women in the workforce, education and other aspects of life. Hence, it is no surprise that a women's football club that is breaking stereotypes and developing players to represent Pakistan at a national and international level has developed in a small village, 3100 meters above sea level.
Sportageous recently sat down with Munawar Spicher, founder of the Al-Shams Women's FC in an exclusive interview.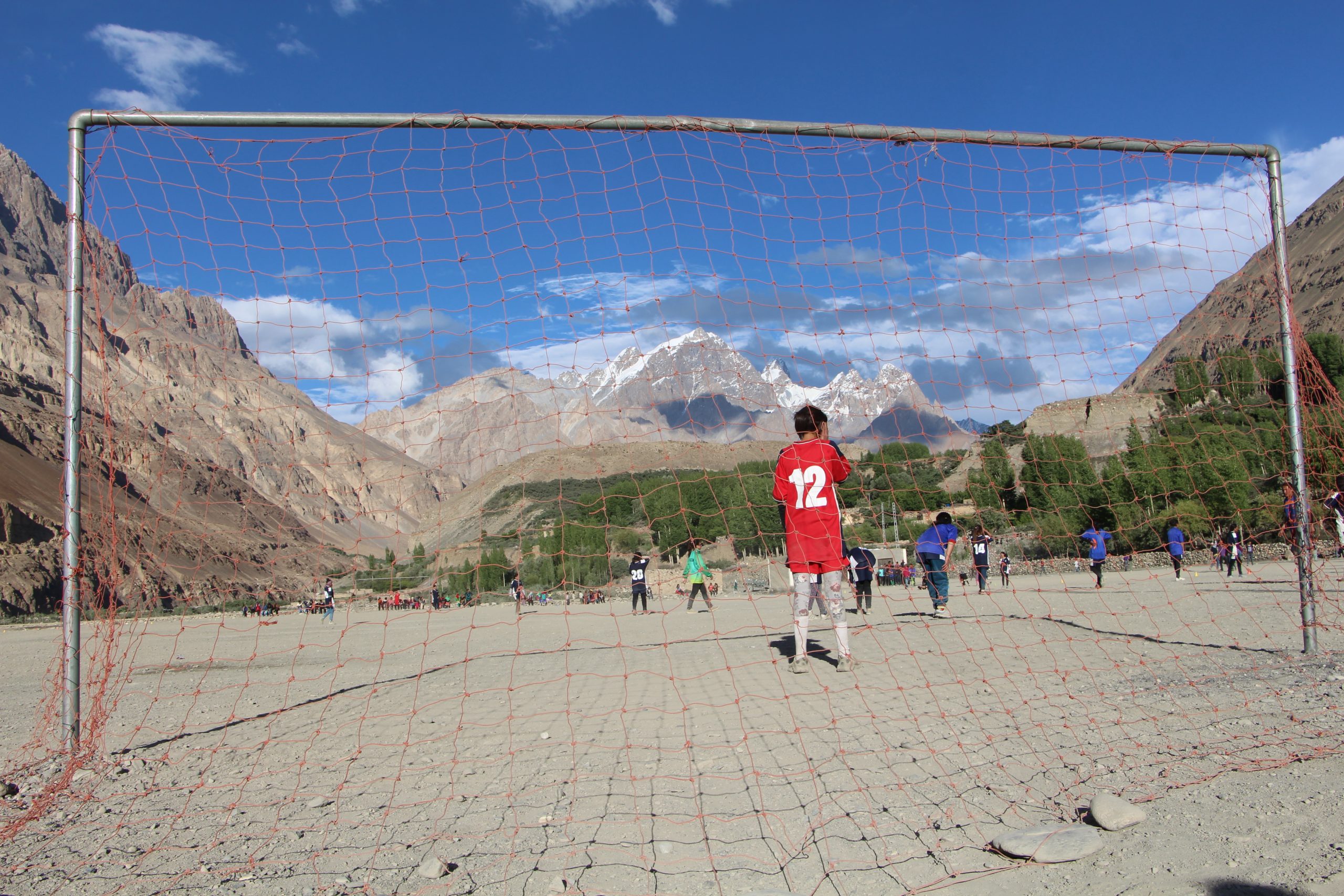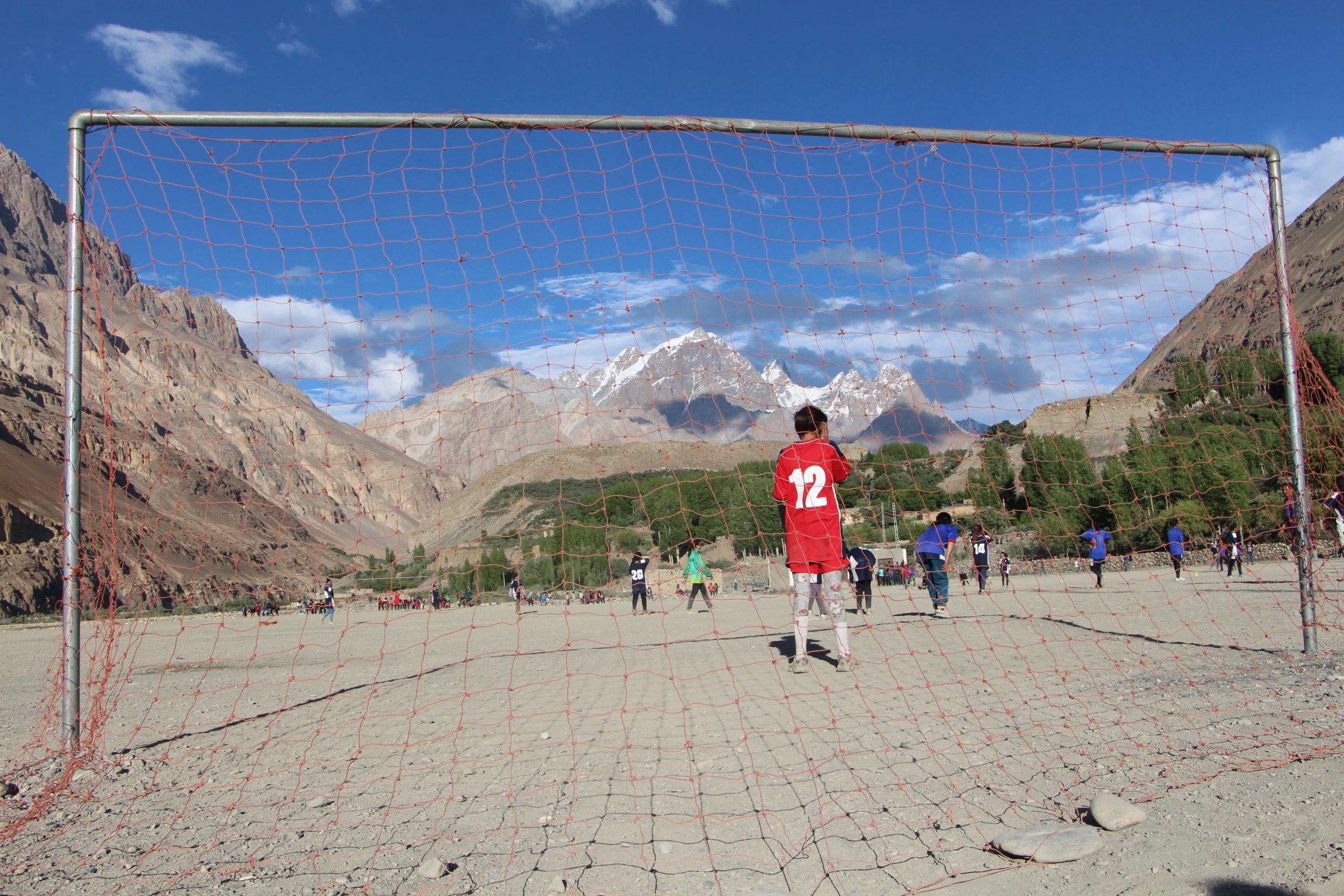 Zushan Hashmi: Tell us a bit about Al-Shams Women's FC?
Munawar Spicher: Al-Shams Women FC is a women's football club founded in 2016 to engage girls in a more active and healthy lifestyle through sports. Our goal is to encourage women to play football at a grass-roots level so that we can prepare them for the future. At Al-Shams we're trying to eradicate gender inequalities by empowering girls and giving them the opportunity to build their own dreams and excel in life. For the last four years, we have been organizing football camps, tournaments and educational sessions and have been influencing the community with the power of football. We are providing opportunities to the girls of rural areas to participate in healthy sports activities focused on leadership, skills development, teamwork etc.
Through these tournaments, girls get a chance to compete and showcase their talent in various communities. We are hoping to produce athletes who will represent Pakistan nationally and internationally one day, as well.
What about sport in Shamshal Valley?
It is known as the valley of the Mountaineers and it has produced some great and renowned mountaineers for Pakistan, such as Rajab Shah and the first female mountaineer of Pakistan, Samina Baig.
All of the players belong to the Shimshal Valley.
Where are most of the players in the club from?
Most of the players are school or college kids. We all belong to ordinary families who cannot necessarily afford education in Pakistan. There are some universities that are offering sports scholarship, so we hope to utilize these sports opportunities as a means to help them in their education as well.
What competitions does Al-Shams Women FC compete in? For example, any leagues? Could you tell us a bit about these?
We believe that training the team alone is not sufficient enough to boost their performances and skills. So, every year we organize the Shimshal Girls Football league to showcase their talent at a community level.
Additionally, every year, a total of six teams participate in this tournament, and more than 70 girls compete from this small village. The aim of this tournament is to give every individual the opportunity to showcase their talent and to engage the community in this kind of activity and also to support their women in their families.
Therefore, the tournament is not only beneficial to the players but also a means to unite the community. We also participate in Gilgit Baltistan Girls Football League, which is held in Passu, Gojal and we compete in this league at Hunza-state Level.
We were the champions in 2018 and runners-up in 2019.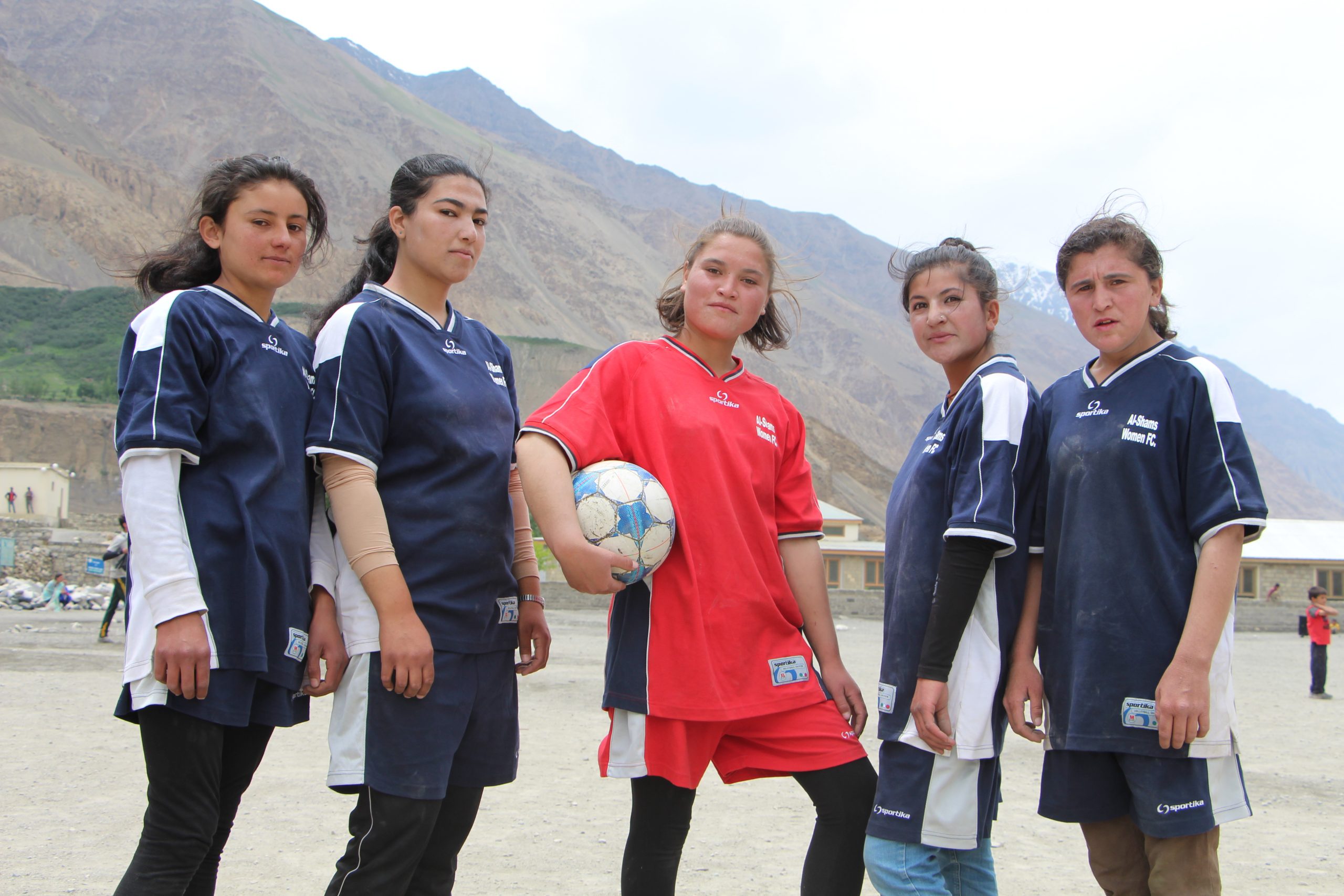 What was the inspiration behind founding Al-Shams Women FC?
Three of my cousins joined a local football club in Lahore and I used to go along with them to watch the games. Sitting there watching these games I thought to myself; we need to start something in our own village and I believed that the young women in our area are very talented in our area, but due to lack of opportunities and infrastructure they were always left behind.
So, I decided to start a club here with the confidence that these girls can become professional if we train and mentor them appropriately.
I used to watch videos and matches of women footballs on a regular basis, and by watching Hope Solo, Alex Morgan and Hajra Khan I found that we can produce players from our region who can walk in the footsteps of these athletes.
As the founder of the club, what is your role like today?
I have all the responsibilities of running the club. For example. I look at all the current affairs of the club including appropriate training and guidelines for the staff and players. My primary duty is to find and give the players the best opportunities.
Who are some of the other senior members of the club management? What are their roles?
So, Karishma Inayat was the co-founder of the club and she was also managing things with me. Meanwhile, Rehmat Shah is the manager and coach of the club, with Methab Ali Shah and Azeem Baqir taking up Event coordinator and Vice-president duties, respectively.
In a country like Pakistan, where women's participation in sports is minimal, what do you believe is the importance of women competing in sports?
Pakistan has a lot of talent and the participation of women in sport is very huge. Just take a second and imagine that more than 70 girls participated in a tournament from a single village where the population is just 2000 people! I am certain young women are interested in participating across the country but due to lack of opportunities and platforms available to them, they are always left behind.
Their participation in sports enables them to bring so many positive changes to their lies. Girls who play and compete in sports are more active in every field of life and learn how to tackle challenges to become leaders. This also benefits them physically and mentally, as sportspersons are less likely to have mental and physical health issues, including stress and anxiety.
Their participation is also important for the community and society because those who are competing and playing are the inspiration for many other young women around the country and it can also help to increase their involvement in the sporting world.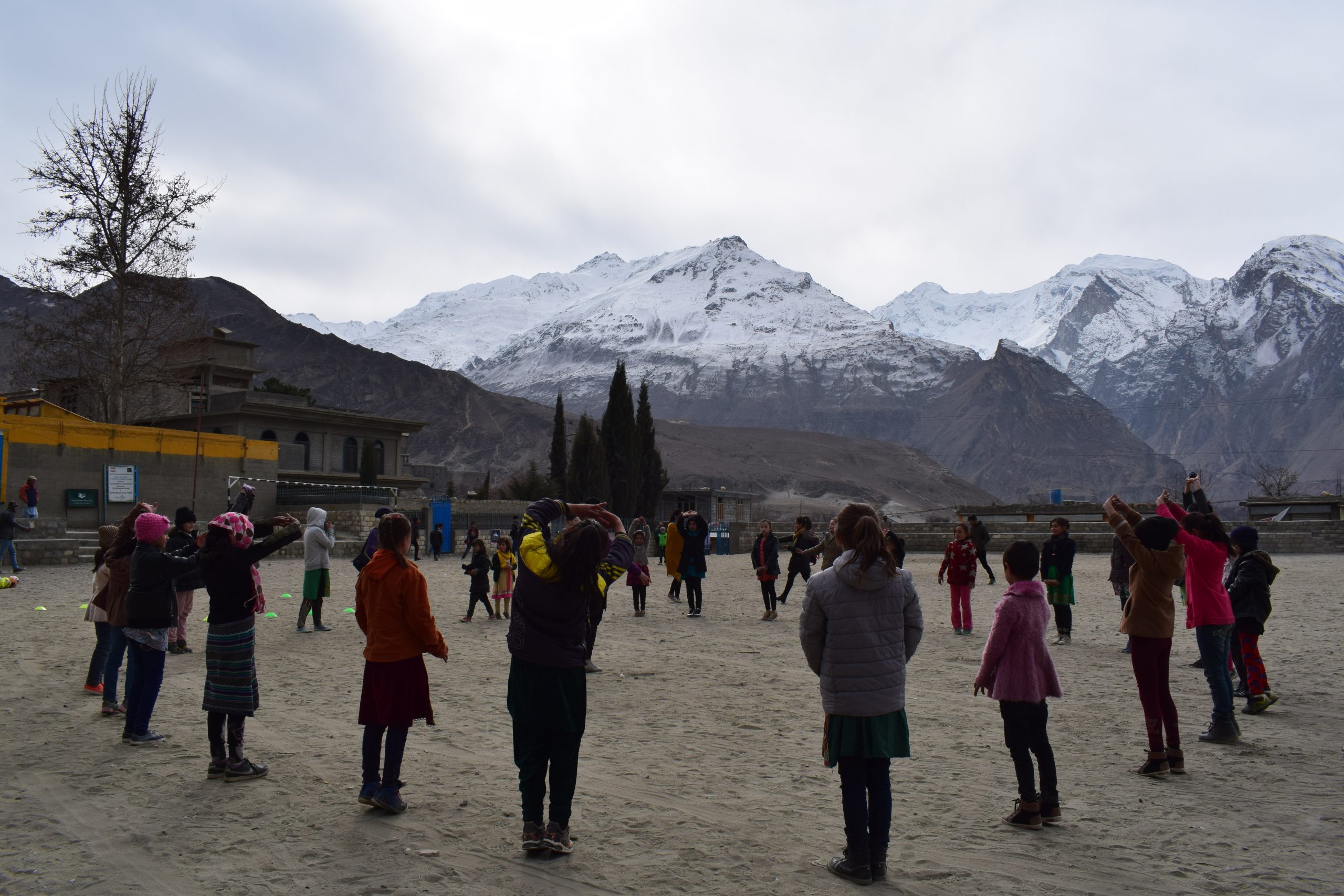 Why did you decide to form Al-Shams Women's FC in a cricket-dominated country?
We are so focused on cricket in our country and don't get me wrong, I'm really happy for all the efforts and achievements we have in the sport. But I believe that football is more than just a game and it is played worldwide. It is less expensive e than other sports and affordable to all classes and communities.
All you need is a passion for the game, shoes and a ball. Through football, you learn different skills, as well, such as teamwork, coordination, patience and leadership during the game, which, in turn, can be used for social change. I think if we continue our work we will change people's perceptions about football and create opportunities to promote and invest in football in the country.
Read about Pakistan's former women's football captain, Sana Mahmud here.
We already some big names in this game Hajra Khan, Diana Baig and so many other women who have big achievements. What we want from our government is to invest in this game and we are confident that Pakistan will produce world-class athletes and our ranking in this game will rise.
What outcomes have you seen from enabling young women to play football?
For starters, they were very shy and lacked confidence, but football has boosted their self-esteem and given them a lot of self-confidence. Those who play sports are active and tackle challenges in life. They are happier in their homes and community and prefer to get in involved in the community, which shows the spirit of teamwork that they have learnt from the game. Some of the achievements include:
Three players from Al-Shams FC have played at the national level in the Diamond Jubilee Games in Islamabad.
Two players have played at the college level in Hunza.
Sajina Mirza, from the team, was accepted into the University of Lahore, on a sporting scholarship.
Three of our players represented Hunza in DJSF games 2018 and Gilgit in Gold Cup in 2019
How much has Al-Shams Women's FC grown since its foundation?
When we started the club we had only one football and today, by the grace of God, we are achieving our mission. Not only are we growing in the Hunza Region but we are also helping locals in other villages to develop women's football team. Some of the progress that we have made includes:
We have organized football training, camps to engage with children in healthy activities. We are continuously trying to influence society positively regarding female participation in sports through these camps.
Tournaments are organized for the girls at a community level so that they can showcase their skills to the community. These local tournaments are helping them in becoming professional athletes.
Along with our sports activities we've also provided educational activities, with a focus on leadership, skill development, teamwork and confidence-building, as we believe that educating athletes is as important as giving them the opportunity to play.
The Gender Equality match at Pakistan's highest altitude ground:
Al-Shams Women's FC has organized and played a gender equality football match at Pakistan's highest altitude football ground in Zarthgurbein. This area is 4100m above Sea level. A total of 29 young women and girls trekked for about 4 hours to play that game. The goal of this match was to send a message of peace and equality to the world in the hope of eradicating gender differences.
We organized football camps for girls in Hunza, Gojal and Shimsal with around 200 female participants. We had two-day basic football training camps and we held indoor sessions where we planned some games for them to enhance their leadership skills and build their confidence.
As a man, running a club that is for young girls, what do you think your role is in breaking these gender stereotypes and enabling girls and women to play the sport?
I believe that equality is a basic need of humanity. But in most areas, we can see that women are limited to most of the things. There is a huge gap in providing them with opportunities, in accordance with their rights.
I think I am playing my role to develop a sustainable society by empowering women through the power of sports and creating opportunities for them in a patriarchal society, and I through this I am working to continue breaking gender stereotypes.
What is the future for women's sports in Pakistan?
Our Football federation was suspended by FIFA for almost four years and there were no activities during this time period and I still remember, every girl who was playing at the local level had one dream, and that was "to represent her country". Unfortunately, though, their dreams were crushed by the decision of Pakistan Football Federation. Due to this, we suffered a lot. But now things are changing.
Our country has a lot of sporting talent, both in urban and rural areas. Women's sports are getting popular in school, colleges, and universities and in local communities. People are taking keen interest and participating in almost every sport whether it's cricket, football, volleyball, mountaineering, or skiing. The day is not so far when our players will be competing internationally in these sports too.
Would you like to share about the vision/future of the club?
Our vision is to give every child the opportunity to play football and provide them with the resources and platform to learn, utilize perform and become leaders in their field. Through our platform, we also want to produce world-class athletes for Pakistan, who will represent Pakistan nationally and internationally.
What would you say to young girls who are aspiring to become athletes and in particular, play football in Pakistan?
If you have the interest and passion in any sport which you are playing, you can be the best and reach your goal. Always work hard and believe in yourself, something good will come along.
Don't wait though, and go for it and I believe you can be the next role models for many young women in the country!
---
Zushan Hashmi is a sports enthusiast who works in the policy space in Australia. He is an avid fan of climbing, football, cricket and all things sport. You can follow him here on Twitter.
You can follow Al-Shams Women's FC and Munawar Spicher on Facebook.
For more articles like this, visit Sportageous.