Podcasts were once called the Wild West of the internet world, then, of course, COVID-19 came along, and today, the number of podcasts, globally, has significantly increased.
Podcasts, after all, provide opportunities to literally anybody who wants to talk about something, to do so, and eventually, they can launch it into the endless cloud of the internet.
In the world of squash, new podcasts have popped up in recent months, but the longest-running one by far is the In Squash Podcast, run by Gerry Gibson.
Gerry is the creator, host and producer of the In Squash Podcast lives in the United Arab Emirates, where he teaches English and Applied Linguistics, but his guests have included almost everyone you can imagine from the squash world.
Gerry's In Squash Podcast is now less than a year away from hitting that big 200 mark, considering he has consistently dropped an episode almost every week for the last few years.
We caught up with Gerry to talk about his life outside of the In Squash Podcast, the inner workings of the podcast, his love for the game and of course, why the audio medium is truly well and live.
Zushan Hashmi: Tell me a little bit about your own involvement in the sport outside of the podcast itself?
Gerry Gibson: Squash has been a big part of my life since my uncle introduced me to the game at the age of 12. Dr Paul Gardner was a top 10 men's open player in Atlantic Canada at the time, and after I took a shine to the game, he entered me in the men's C division of a local tournament in St. John's, Newfoundland.
During the mid to late 80s, I was the number 1 junior in Atlantic Canada and represented the province of Nova Scotia in national events on numerous occasions.
After leaving juniors, it took me a few years to find the same success at the senior level, but by 1995, I reached number 1 in Nova Scotia and top 5 in Atlantic Canada after watching a few of the juniors that I had always had success against passing me by.
The hard work and soul searching to find that old form again was one of the highlights of my glory days in the game. I continued to play competitively when I left Canada for Seoul, Korea in 1996, and there I won the Korean National Championship 3 times, and took duties as Head Squash Pro at the Grand Hyatt Seoul and the Seoul Club during my time there.
And how about life outside of the game?
Outside of the game, I'm a family man, married for 21 years and the father to two lovely daughters. For the past 20 years I have taught English and Applied Linguistics related courses in universities in South Korea and now in the United Arab Emirates.
Since coming to the UAE, after 5 years of playing squash in the Dubai Premier League, I've taken my foot off the gas a bit ( I still play and train regularly) but have taken up golf and reached a single handicap level. It's a passion that my wife and I enjoy together.
We need to find ways to grow the game, embrace the game, market the game and sell the game so that we have access to more than just the global squash community.
What is squash like over in the UAE nowadays?
When I first arrived in 2007 it was still thriving; however, with the demise of the Dubai Country Club which was more or less, mission control, for what made squash thrive in Dubai, squash nowadays needs an injection of something to revive what it used to be back in the day.
For several years the Country Club hosted what was known as the Dubai 3s; the top players from around the world would put teams of three together and compete and this becomes something that the best players in the world along with those in the region really looked forward to each year.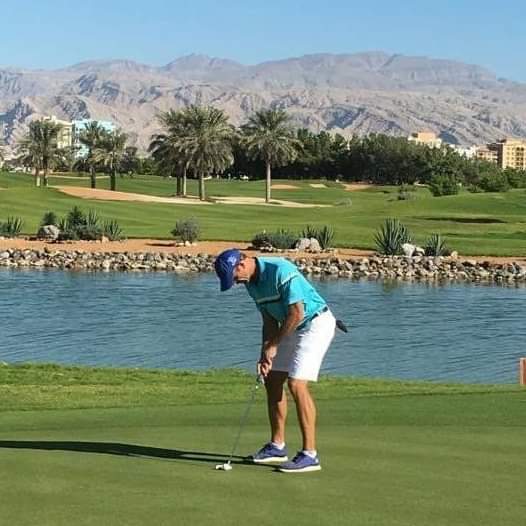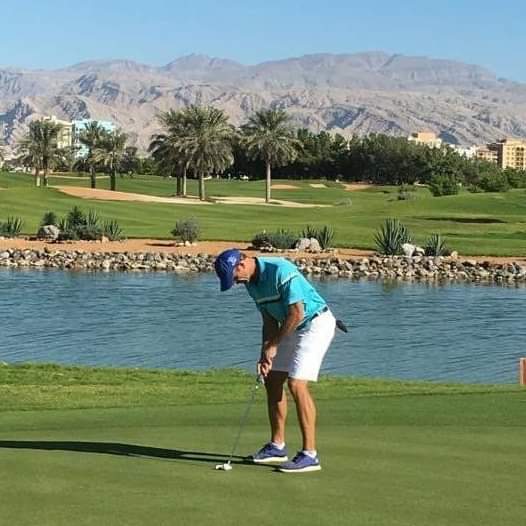 The last installment of this event took place in 2006. The PSA Super Series Finals were held in Dubai for three years running at three different iconic venues in the city, and that was viewed by some locally as a last ditch effort to revive the game; UAE squash was not able to piggy-back off of that event and since then you don't hear of anything happening aside from what's going on with your own squash group.
Moving onto the podcast, where did the idea for it come from?
The podcast idea was born out of a passion for the game and a dearth of updated squash podcasts at the time the idea came to mind. There were a few squash podcasts out there, but the content wasn't updated nor was it providing the type of insight that I thought could be tapped into.
So, I put my mind to creating weekly squash content, with a broad, relevant scope, and the rest is history: 168 episodes and counting.
It is by far the most popular and consistent squash podcast around, what's the journey been like?
To say the journey has been amazing would be an understatement. My first episode with Neil Harvey was nerve-racking, a veritable trial by fire. Neil, a legend of the game, a former top player himself and famously, the coach to the great Peter Nicol during the Nicol v. Power rivalry era.
Since then, I've sharpened the saw a bit, learned from my mistakes ( always record your episodes and think outside the box in terms of episode themes) and not get discouraged. There are several great squash podcasts out there now, many of which are hosted by big name players and squash personalities.
Rather than have that discourage me, I embrace it and welcome it; I've had several of the other squash podcast hosts on my pod and we've had a great time comparing notes.
Having spoken to so many people from the squash world, what do you think are some of the biggest challenges for squash to grow, particularly in the context of the media space?
Squash content gets viewership and readership from the global squash community, and that's it. We need to find ways to grow the game, embrace the game, market the game and sell the game so that we have access to more than just the global squash community.
We saw this happen recently with Mostafa Asal's post match victory celebration against Paul Coll which received national press coverage in New Zealand and Cairo.
Meanwhile, many in the squash community admonished Asal for what they called disrespectful behaviour, unbecoming of the game. Firstly, Asal's actions were hardly disrespectful; compare what he did to the actions of someone like Nick Kyrios, the Aussie tennis player; they pale in comparison.
Asal had everyone talking, and this wound up reaching more than the squash community. Reaching beyond the global squash community, which in so many ways, is and has been for a very long time squash's major challenge.
Episode 200 is fast approaching, and I've got my sights set on "The GOAT", Jahangir Khan.
And what role do you think podcasts, such as yours can play, in overcoming these challenges?
Just keep on doing what we do; putting content out there that is timely and relevant. I just spoke to a squash magazine publication asking this very same question, and I mentioned that putting out content one month or more after an event or something relevant at that time has taken place is not striking while the iron is hot.
The Asal drama, the Egypt Open, pickleball's growth, all needs timely commentary. FB pages like Squash Stories and Squash World typically provide the type of subjective, in depth, timely commentary (albeit frequently off-colour) that our squash media does not provide.
Being such a small community, have you ever struggled to bring guests on? I would imagine people are now lining up to chat on the podcast but was this always the case?
I've been incredibly lucky. To date, I've had several world number ones, legends, coaches, personalities, old nemeses, you name it.
Yes, of course there have been several that I've reached out to who have not responded for one reason or another, but that comes with territory regardless of whether you're an unknown podcaster like yours truly or if you're Stephen A. Smith at ESPN.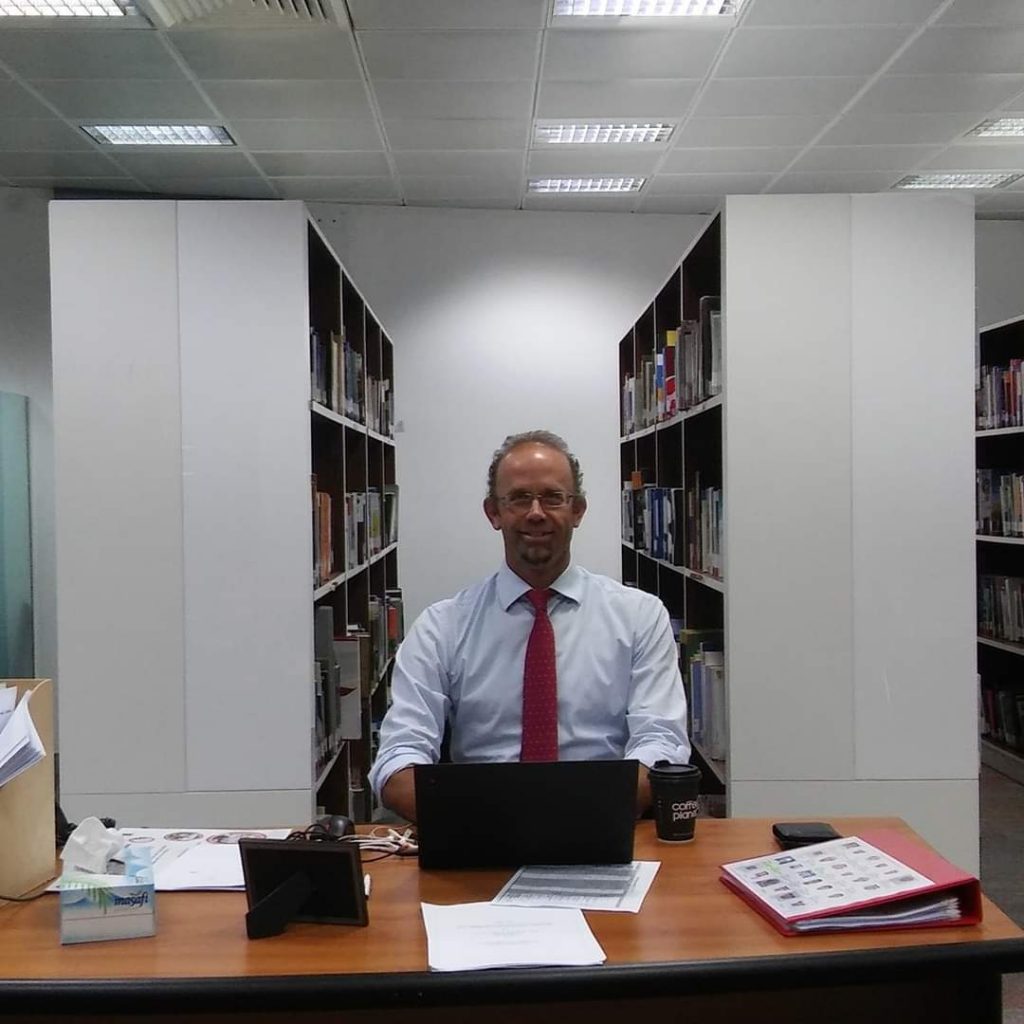 Is there someone you haven't spoken to, and perhaps cannot, but really wish you had the chance to bring onto the podcast?
Episode 200 is fast approaching, and I've got my sights set on "The GOAT", Jahangir Khan. I've spoken to him and he's expressed some interest, so with any luck, I'll have the honor of doing an episode with JK, himself.
Is it an easy space to be in, with such a small community, to get people to listen to the podcast, especially, with more popping up nowadays?
I don't really look at it that way; now that I've managed to build a decent number of regular listeners, I just keep my head down and keep plugging away.
I have squash people from all areas of the game reaching out to me now which is humbling in a way, so I must be doing something right.
Where would you like to see the podcast a few years from now?
I just want to continue marching on; I'm glad the podcast has managed to stay relevant until today. The key is to keep things fresh and keep things relevant.
I'm trying to stay active on social media outside of my pod, commenting on topics, posting thoughts, and keeping active in my own squash world, in an attempt to grow the game and continue playing the game I love with a passion.
If there's one episode that our readers should listen to, which one would you recommend?
The answer to this would depend on exactly who I am speaking to an what interests you. I've had some awesome podcasts recently with top players, the Shorbagy brothers, Noran Gohar, Karim Abdel Gawad are just the most recent.
These would definitely appeal to the younger generation and those that follow the pro game. For our elder statesmen, those who've been around the game for a long time, Bryan Patterson was a fantastic episode; but this is a difficult question.
---
Follow Gerry Gibson on Twitter and follow the In Squash Podcast here.
For more Squash related content, visit Sportageous.
Kinza Tahir assisted in the curation of this article. You can follow her here on Twitter.