Declan James is a professional Squash player from Nottingham, England and has steadily gone up the World Rankings in the past few years.
Winning four successive PSA World Tour titles which include wins at the Fiberglass Open, Nash Cup and Steel City Open moved James into the world's top 25 players.
In this feature, Sportageous caught up with Declan to discuss Squash and his experience over the years.
Kinza Tahir: Tell us about yourself. How did you get involved with Squash?
Declan James: My first taste of the sport was when my uncle took me to the local leisure centre aged 6 and gave me a mini racket to try the game with.
It very much started out as a hobby once or twice a week, and then by the time I was 9 or 10, I had really taken a liking to it and was playing a few times a week and starting to enter competitions.
How has your experience been playing at home compared to international courts? Is it difficult or challenges you? Please elaborate on this.
Playing away from home presents challenges in terms of not being used to other courts, or the climate in the country that you're playing in.
Fortunately, at the higher level, we're used to playing on a very similar kind of glass court in most venues. On the whole, this is just something you get used to with years on the tour and of course, you have your favourite places to play and countries to visit and so on.
What makes Squash one of the most challenging sports and why?
I think squash is one of the most difficult sports in the world due to the variety of physical attributes it requires, i.e strength, speed, endurance, agility, and power.
There is also a high level of skill involved which takes years and years to accumulate. Then, of course, there is the mental side of the game and all the psychological facets that you need.
It really is an all-encompassing sport.
Squash is one of the most difficult sports in the world due to the variety of physical attributes it requires, i.e strength, speed, endurance, agility, and power.
How has playing with top players improved your strength and technique?
The main difference when it comes to playing against the top players is that you have less time to think and to do what you need to.
The intensity is the highest it will ever be and making good decisions as well as fighting off fatigue at the top level is much tougher than at other levels of the game.
However, this pressurised environment forces improvement and extracts the best from you.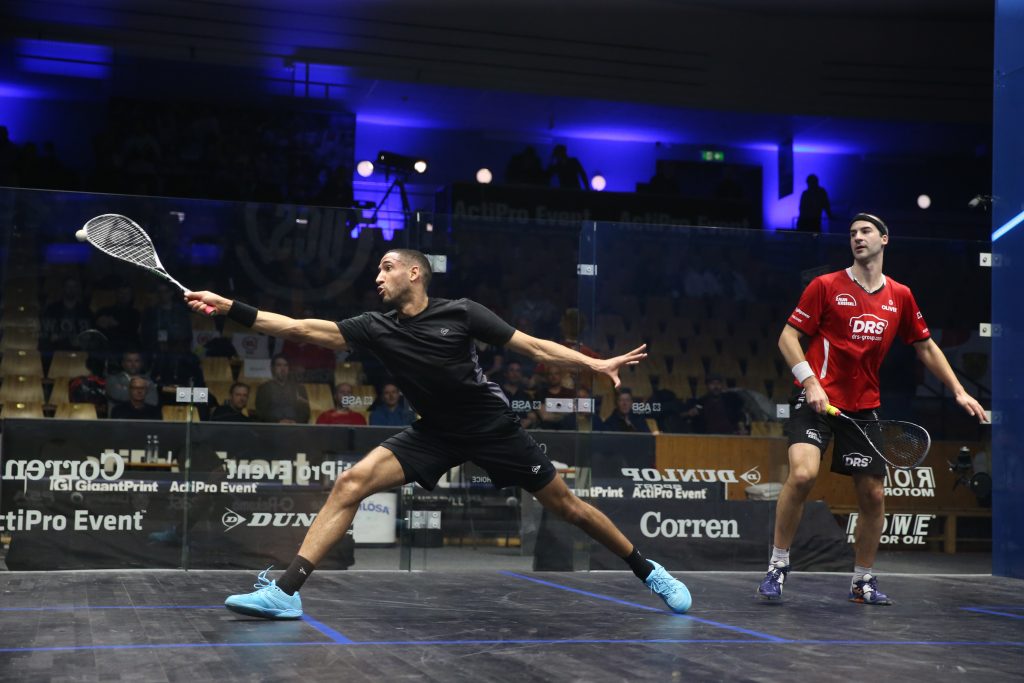 What has been the highlight of your career and why?
The highlight of my career so far has been winning Bronze at the 2018 Commonwealth Games in the Men's Doubles. Winning a medal for your country is unlike anything I've ever experienced to date in the sporting world.
What national and international players do you look up to?
Nationally and internationally, I look up to my coach Nick Matthew, my doubles partner James Willstrop, and other legends of the game like Amr Shabana.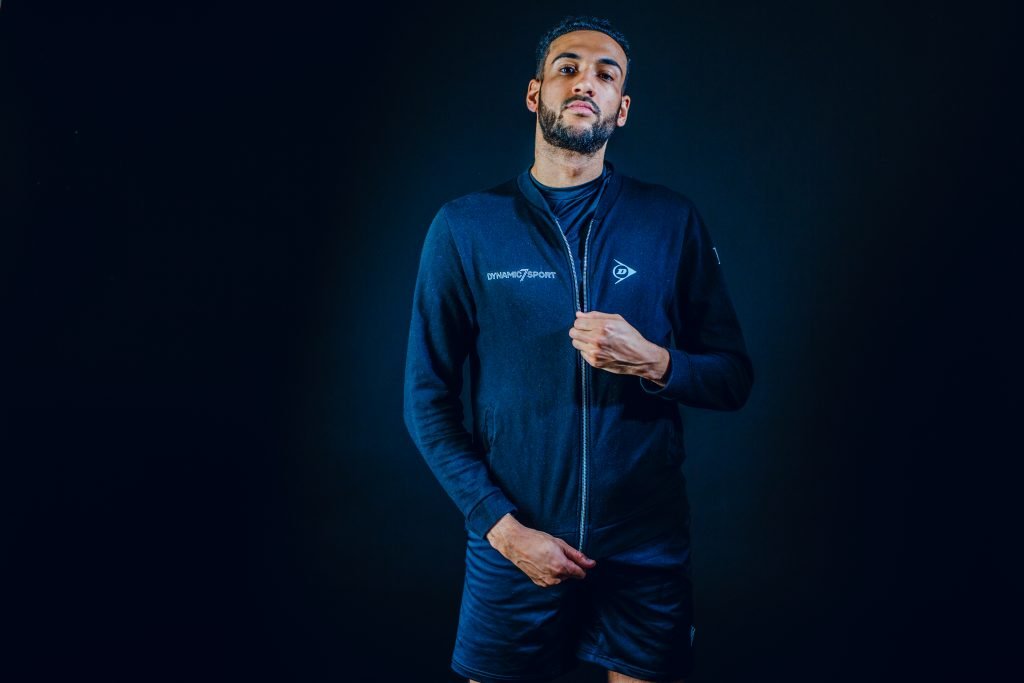 What was your routine like amidst the COVID-19?
My routine throughout the pandemic has been to continue training as best I can, whilst having to improvise through not having the use of gyms.
I've done a lot of work on the road bike, and a lot of strength and conditioning work at home with the use of weighted vests and sandbags etc. You just have to think outside of the box and be prepared to do what's needed to get your work done.
Reaching the top rank in England at the age of 25 must have been exhilarating. How do you think that impacted your career?
Reaching number 1 in England was a great privilege, however, it's not amongst the main targets that I set out in my career to reach.
I'll be judged and remembered for what I achieved on the world stage, not domestically, so hopefully, I can look back once my career is over and know I was up there with the best in the world.
What qualities should an athlete have? Any advice you would give to emerging Squash players?
The main qualities you need in my opinion are work ethic, lack of fear, the ability to learn and take on board advice so that you can make the necessary changes in your game, and confidence regardless of whether you have won or lost a particular game.
---
For more Squash related content, visit Sportageous.
Check out Dynamic 7 Sport here.

You can follow Kinza Tahir on Twitter here.