Director and founder of Dynamic 7 Sport and professional squash player, Daryl Selby has in-depth knowledge on what it takes to compete at the highest levels. You've heard about his career, seen him play and tuned into his podcast.
In this conversation though, we unearth his story on running a Sports Management Agency that strives for the best.
Zushan Hashmi: Besides being a pro-squash player with over 3 decades in the sports, you do a myriad of other things ranging from working with the PSA to delving into digital marketing. Tell me a little about your work in these spaces?
Daryl Selby: I've been on the Board of Directors for the PSA World Tour for the last 4 years and been lucky enough to watch it grow through a lot of hard work from our senior management.
I also work with a good friend of mine who owns and runs a digital talent agency (Next Level Talent), that works mainly within the sports space across all social media platforms. I've enjoyed this very much and learnt a lot about the space in the last two-and-a-half years.
It's an industry that is continually growing as more and more brands and services realise the potential of influencer marketing along with the importance of creating good content.
Your prime focus nowadays is Dynamic 7 Sport, what is it?
Dynamic 7 Sport has been a dream of mine for quite a while. Having studied Sports Management at Loughborough and having a passion for all sports, plus a powerful desire to help athletes, I feel like it will be perfect for my career after squash.
It's a Management Agency, and like many others it looks after athletes, helping settle their commercial deals and draft contracts, providing them with guidance and support with their on-field endeavours.
The difference compared to a lot of other agencies is that we come at it from a professional athlete's point of view and understanding, and we couple it with a much-needed business sense.
A lot of other agencies come from a business background and don't always understand the specific needs of professional athletes or an understanding of a professional athlete's mindset.
As a squash player yourself, you have a lot of squash athletes on your portfolio, but you are now branching out to other sports, such as cricket, football and golf, why is that?
After 32 years of being involved, Squash is obviously the sport I know best and hopefully have built up enough trust and respect in that community for this to be a success.
I nurture a great love for cricket, football and golf and although they don't have the same network for me as Squash, I have a passion and a belief that I can help young athletes in these sports.
Which region are most of your services focused on, and why?
I live in the UK but represent athletes living in England, Scotland, the USA and Australia.
If we consider language, then English-speaking countries are easiest for us for communication-wise at the moment but I hope one day to have a company big enough to expand to other regions of the world.
My genuine passions are two-fold, my love of all sports and my strong desire to help athletes reach their goals. I hope this shines through for anyone involved with us!
With a lot of sports management agencies around, a lot of people argue that the space is quite crowded, what makes Dynamic 7 Sport stand out from the crowd?
As I said previously said, I think having been a professional athlete and being represented previously I have good experience of knowing what works and doesn't work.
I can see this from the perspective of an athlete and from a management agencies view. I genuinely care for the athletes we represent and want the best for their career.
These are the qualities that may set us apart from some others. My ethos mirrors my characteristics on a squash court, which is to give absolutely 100%, every single second, whilst also engaging the brain and thinking tactically.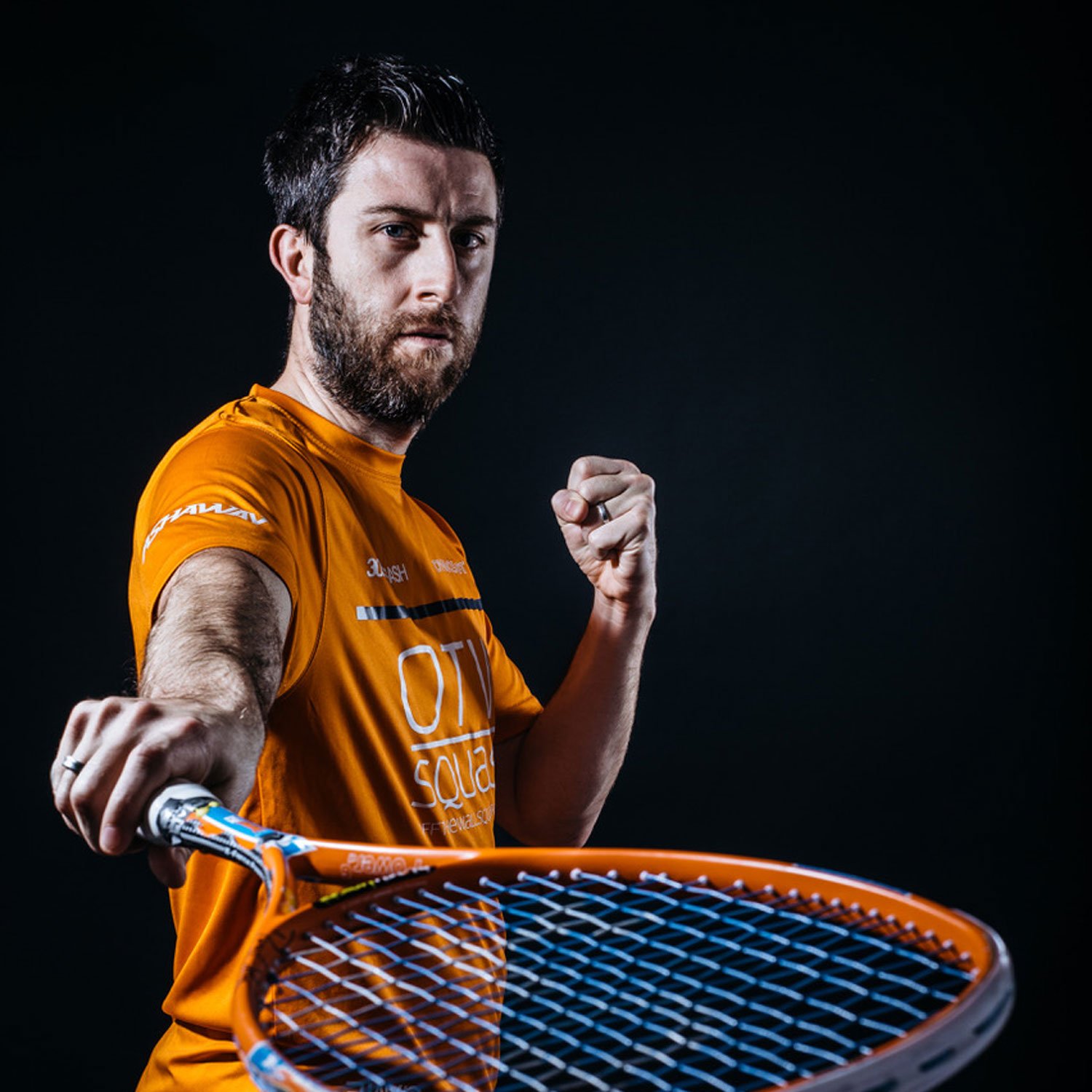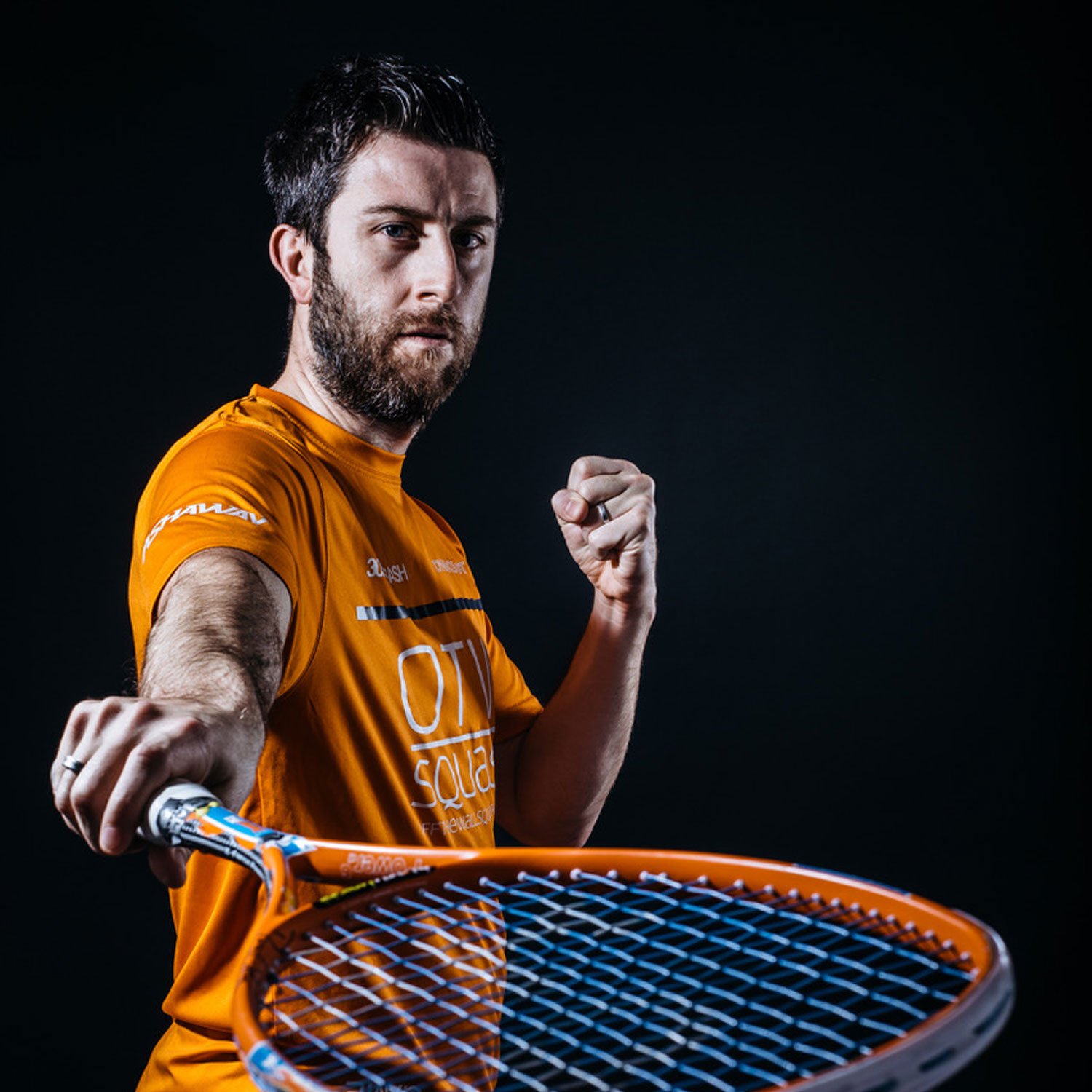 What do you think are the benefits of an 'athlete-first' approach and why do you think that's beneficial as you continue to grow Dynamic7 Sport?
Putting the needs and wants of the athlete first should always be the top priority.
If an organisation continues to grow, then keeping that personal touch is paramount and I think hiring the right people then becomes of utmost importance.
Tell me a bit about the services Dynamic 7 Sport provides to its clients?
We provide pretty much everything! We are still growing and learning and to be honest, each client has different needs, so we try to tailor our service to be as specific as possible to each person.
We try to get to know our athletes and work with them to maximise their performance on and off the court.
We have partners in travel, insurance, sports equipment, graphic design and other sectors so we can assist with better rates.
We also work with sponsors and potential sponsors to identify promotional opportunities, utilising the players status and social following.
Where do you envision Dynamic 7 Sport in the future?
I'd love the company to be looking after athletes in multiple sports and working hard with grassroots to help and aid an athlete to go from being a kid aspiring to realise their dream within sport to help them achieve it.
If we can help them make the right decisions on and off the field of play so they can be financially secure whilst concentrating on reaching their goals then we will have done a good job.
I'd also love to branch out into events and being a part of putting on fantastic sporting occasions.
If an athlete asked why should Dynamic 7 Sport be my management agency, what would you say?
Put frankly, we do give a s**t! I truly want the best for all the athletes we look after.
Some athletes are apprehensive about having management or agents. It is felt, agents/management are out to get their money or they might not get treated fairly.
I believe an agent's job is to only enhance and add to what an athlete already has in place and bring them more opportunities. We are a family-run business and I believe we have strong morals.
Also, having an ex-professional athlete who knows what it's like to train at all hours, the ups and downs behind the scenes, but also with a strong business background should be something to help us stand out.
Any other thoughts/comments?
My genuine passions are two-fold, my love of all sports and my strong desire to help athletes reach their goals. I hope this shines through for anyone involved with us!
---
For more Articles on Sports tech and entrepreneurship, visit Sportageous.
Follow Daryl Selby on Twitter and check out his Sports Management Agency, Dynamic 7 Sport.
This article was written by the Sportageous Editorial Team.
Sarah Fatima assisted in the curation of this article.